500 Colours, 500 Names - Felissimo's 500 Coloured Pencil is an Art in Itself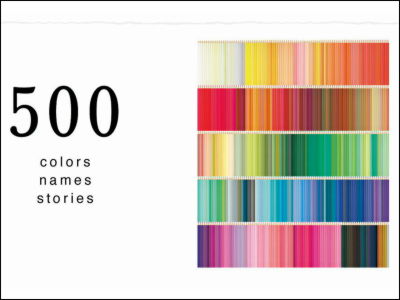 (This article was originally posted in Japanese at 10:52 Aug. 28, 2009)

This beautiful set of 500 coloured pencils is a new product launched by Felissimo. Each pencil has its own hue and its own unique name, telling its own story.

You may think you'll never get to use all the colours, but what's great about this product is that it's merchandised as a subscription to be delivered a set of 25 pencils every month for a period of 20 months, so you get a chance to be acquainted with each colour properly.

Read on for details and pics.
(Japanese)FELISSIMO 500 Coloured Peicl::Felissimo

500 Colored Pencils — 500 Pencils

Designed by Kobe-based design house/catalogue merchant Felissimo, the "500 Colored Pencils" is available in the U.S. via Social Designer, with 500 English names like "Drizzly Afternoon", "Maple Sugar" and "Arizona Sunset"

The pencils can be mounted on the wall with specifically designed storage units.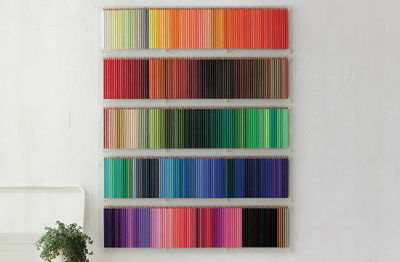 The acrylic "Aurora" display case. One unit holds 100 pencils.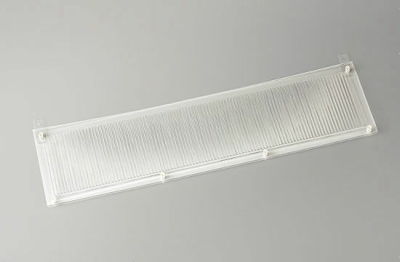 It allows you to curate a personal museum.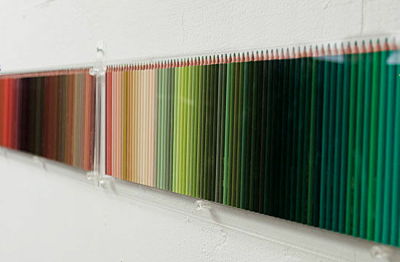 "Orchestra" display case holds 25 pencils per unit.


The pencil snaps off easily whenever you feel like drawing.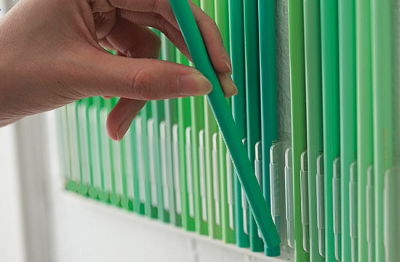 Orchestrate beautiful colours on your wall.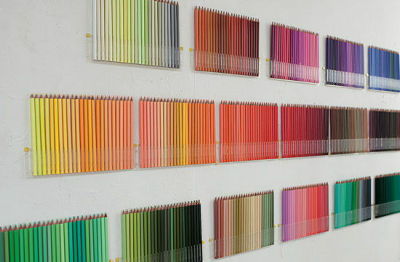 "Colour Wave" display case is a set of cylindrical pencil stands that snaps on to the next pencil.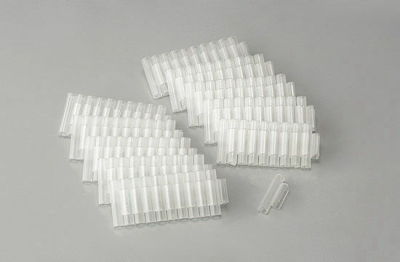 You can get real creative with this one.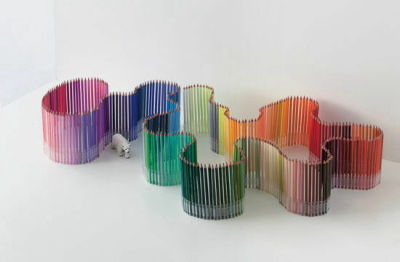 They could be rolled up to save space.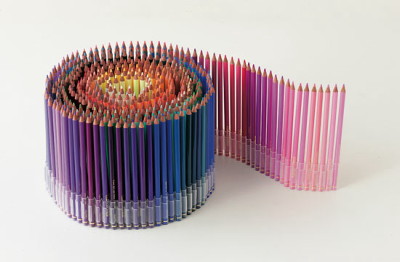 "Flower Vase" display case must be the most practical for desktop use.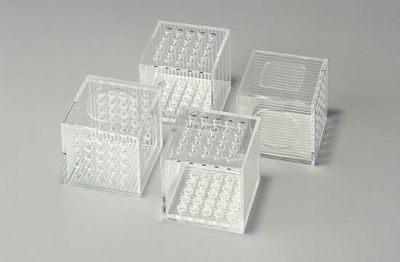 Each acrylic cubes will hold 25 pencils.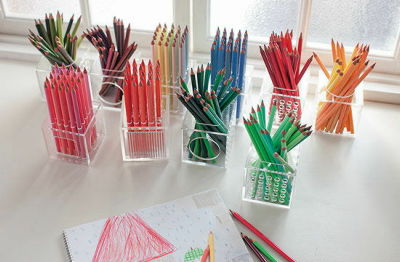 Related Posts:
Beautiful "RichColorCRAYON" Will Make You an Instant Artist - GIGAZINE

Fruit-Shaped Sticky Notes "KUDAMEMO" by D-BROS - GIGAZINE

"eninal Tissue Case" to add style to your everyday sneezing - GIGAZINE
in Note, Posted by darkhorse_log