Cute Chicken-Shaped Chinese Steamed Buns "Karaage Kun Buns Teriyaki Chicken Flavor" Review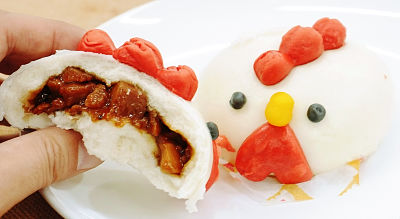 (This article was originally posted in Japanese on 22:00 Jan. 04, 2017)

As 2017 is the year of the Rooster in Chinese Zodiac, a chicken-head-shaped Chinese steamed bun called "Karaage kun bun teriyaki chicken flavor" has been on sale since December 31, 2016, at a convenience store franchise chain Lawson. The shape of the bun is based on a character named "Karaage kun", the character for a popular deep-fried chicken menu at Lawson, which passed its 30th anniversary in 2016. Inside the bun, there are pieces of teriyaki flavored chicken, instead of deep-fried chicken. So its name is a little bit confusing, anyway we tasted before it will be sold out.

"Karaage kun buns teriyaki chicken flavor" is on sale | Lawson
(Japanese)http://www.lawson.co.jp/company/news/detail/1287949_2504.html

The price of Karaage kun bun is 194 yen (about $1.70). The shape of Karaage kun's head is used as a model of the bun.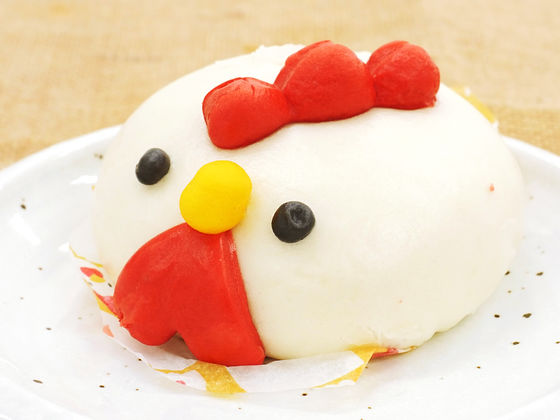 A paper attached on the bottom is a specially designed for this bun, with Karaage kun illustrations on it.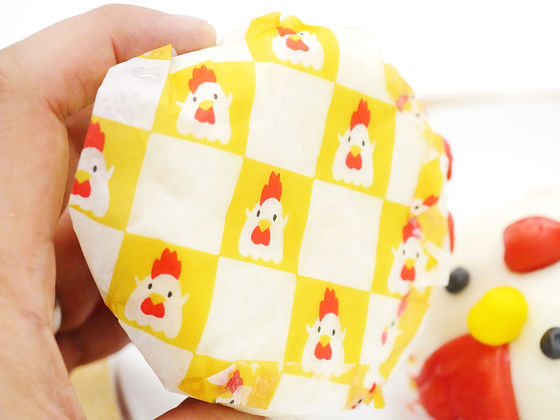 When you divide the bun into two, a delicious and sweet smell of teriyaki sauce comes out.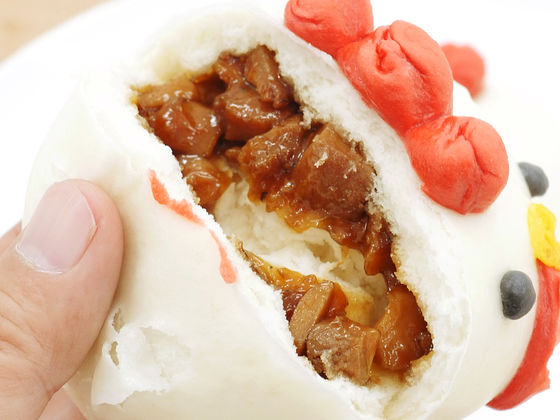 The skin of the bun is warm and soft, and inside the bun there are bite-sized pieces of chicken with sweet teriyaki sauce. It tastes very rich, so it's good to eat in winter time in Japan. But unfortunately, the opportunity to eat Karaage kun bun is becoming very rare.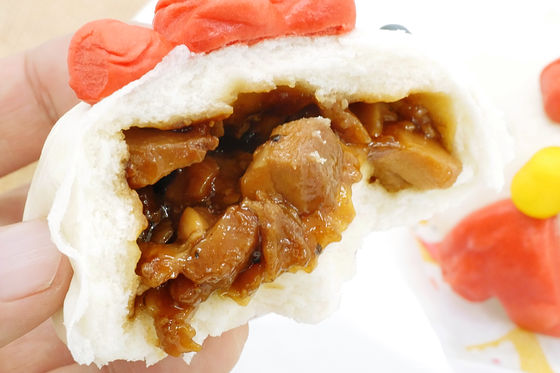 Because Karaage kun bun is limited in quantity and sold only for a limited period of time, it seems to be low on stock. In some shops, they are not going to restock it, so if you find one you should buy and try it.

By the way, according to the website of Lawson Lab, the character Karaage kun is not a bird, but a fairy of karaage. Be careful not to misunderstand it.

2017 is the year of the Rooster! "Karaage kun buns teriyaki chicken flavor" is on sale! | Lawson Lab
(Japanese)http://www.lawson.co.jp/lab/tsuushin/art/1287652_4659.html

そう。中華まんなのにからあげクン。
からあげクンは、ローソンの店舗に住んでいるからあげの妖精なんだ。
(鳥ではなく妖精だよ・・・!)

Yes, it is a Chinese steamed bun, but its name is Karaage kun.
By the way, Karaage kun is a fairy of Karaage living in Lawson shops.
(It is not a bird, but a fairy...!)

Related Posts:
Junk Food Review: Pac-Man 30th Anniversary Bun by Circle K Sunkus - GIGAZINE

Mega-Manju and Mega Man Candy to accompany "Mega Man 10" - GIGAZINE

MUKU's "Charaben" Character-Bento Lesson - GIGAZINE

Deep-Fried Salamander Served In A Peculiar But Cosy Pub Outside Osaka - GIGAZINE