Three New "Armored Trooper Votoms" Films with Mecha Designed by Gundam's Kunio Okawara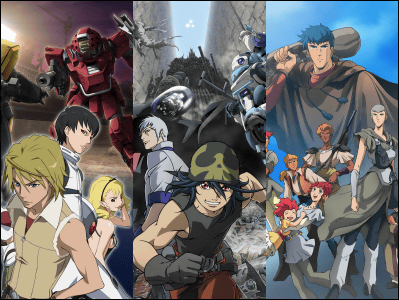 © Sunrise

(This article was originally posted in Japanese at 18:36 Sep. 02, 2010)

Armored Trooper Votoms is a robot anime series by Sunrise featuring mechanical designs by Gundam designer Kunio Okawara, originally aired from 1983 to 1984.

Although it's been more than 25 years since its original run, the series still remains popular thanks to its harsh but realistic description of bloody combats, unlike many other robot anime that tend to show utopian view of the world.

Several OVA titles have been released in the '80s and '90s, followed by the 2007 release of Armored Trooper VOTOMS: Pailsen Files. And now, three new feature-length films of the franchise are on their way.

Read on for details and pics.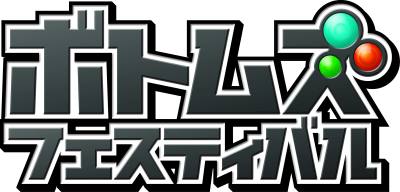 First of the three titles, Armored Trooper Votoms: Case;IRVINE will hit the theatres on November 7, 2010. Set in a world where underground "Battling" among Armored Trooper is popular among gamblers, the story starts when easygoing Irvine lose on purpose to strait-laced Paygun.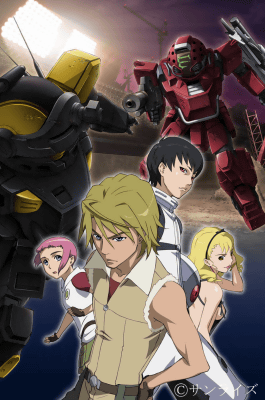 Here are some screenshots. The production will be handled by the crew members of Code Geass and My-HiME.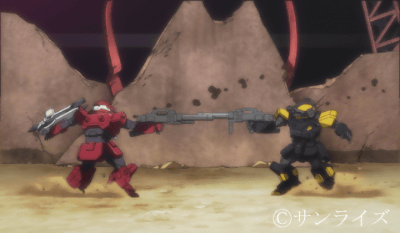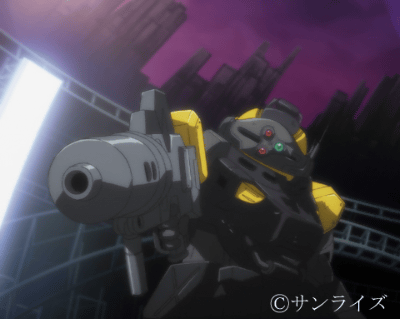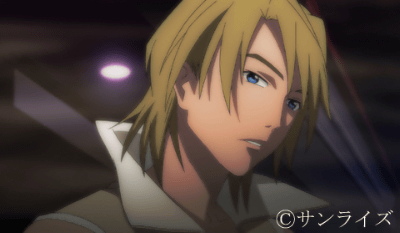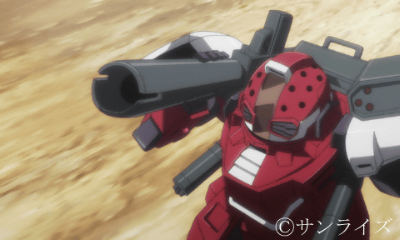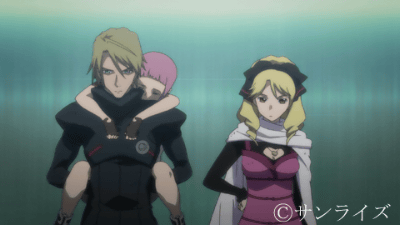 Staff:
Production: Sunrise
Director: Shisho Igarashi (pseudonym of Bamboo Blade director Tatsuya Igarashi)
Screenplay: Takuya Sato
Character Design: Hirokazu Hisayuki
Mechanical Design: Kunio Okawara
Sub Mechanical Design: Kenji Teraoka

Cast:
Irvine: Daisuke Hirakawa
Paygun: Jun Fukuyama
Donnna: Aki Toyosaki
Ishriin: Aya Endo
Shiraf: Tetsu Shiratori
Dennis: Masashi Hirose

The second movie Votoms Finder will come out on December 4, 2010.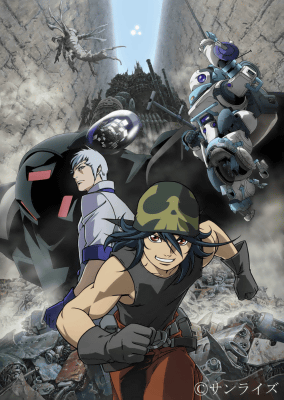 This one will be set in a place called "Votoms" at the bottom of a steep cliff.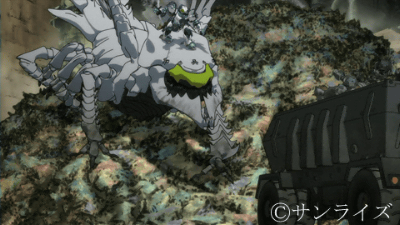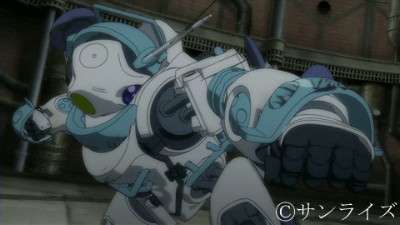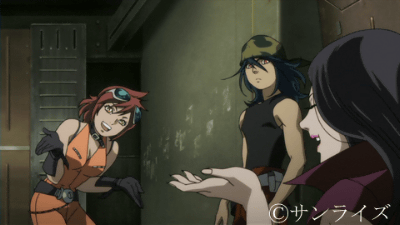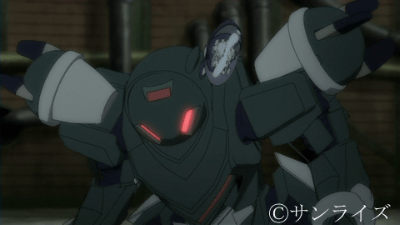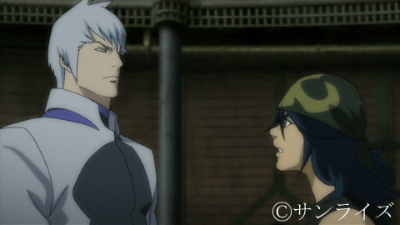 Staff:
Production: Sunrise
Director: Atsushi Shigeta
Screenplay: Mayori Sekijima
Character Design: Jun'ichi Hayama
CG Supervisor: Shuhei Morita

Cast:
Aki: Akira Ishida
Dearhalt: Toshiyuki Morikawa
AB: Ryō Hirohashi
Cendrillon: Fumiko Orikasa
Lessing: Hideyuki Tanaka
Mel=Ingul: Masako Katsuki
Davalt: Masashi Hirose

The third film Armored Trooper Votoms: Alone Again will come out on January 8, 2011. This one will be a direct sequel to the '94 OVA series Armored Trooper VOTOMS: Shining Heresy, based on a novel written by director Ryosuke Takahashi of the original TV series.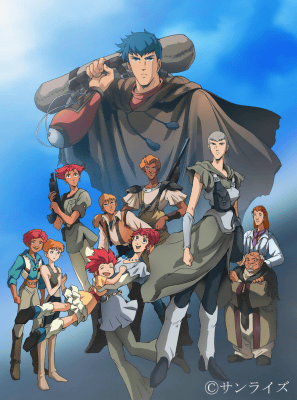 Here are some screenshots.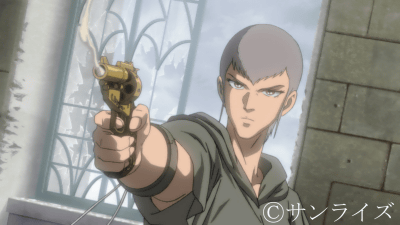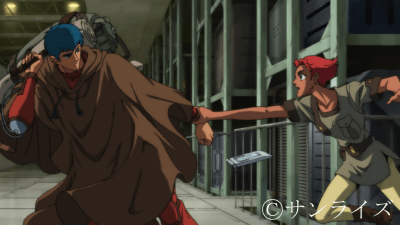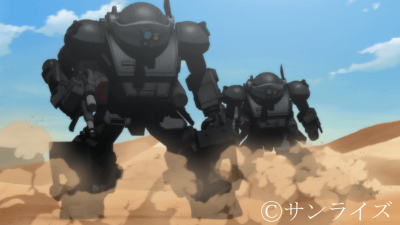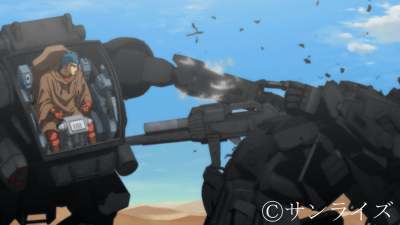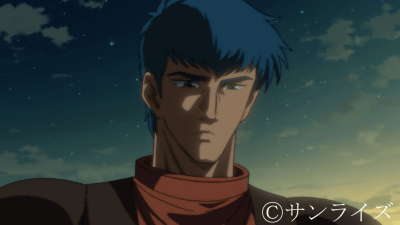 Staff:
Production: Sunrise
Director: Ryosuke Takahashi
Screenplay, Storyboard: Masashi Ikeda
Character Design: Norio Shioyama
Mechanical Design: Kunio Okawara
Animation Production Assisted by: The Answer Studio

Cast:
Chirico: Hozumi Goda
Gotho: Kosei Tomita
Vanilla: Shigeru Chiba
Coconna: Yoko Kawanami
Stevia: Houko Kuwashima
Saltia: Akio Suyama
Gastleman: Takahiro Sakurai
Titania: Yoko Matsuoka

Special advance ticket went on sale on September 1.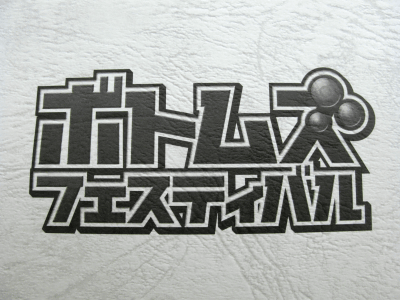 Illustrated by mechanical designer Kunio Okawara.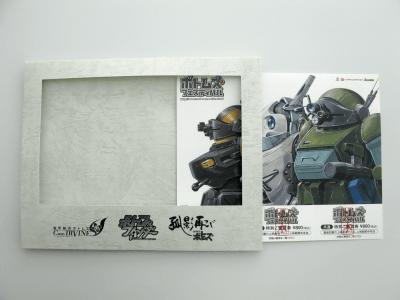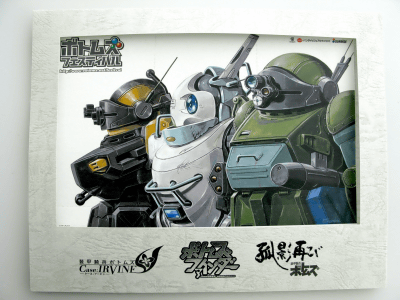 The ticket is 2,400 yen (about $28) for three films.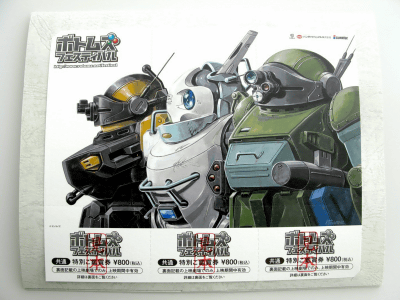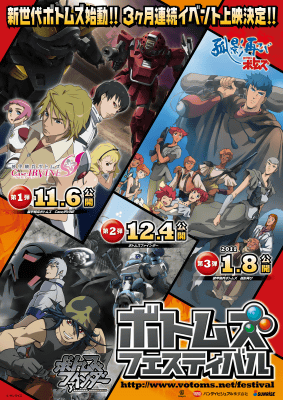 © Sunrise

Related Posts:
Pilot of Robot Anime "LEGACIES" by writer Shin Kibayashi and Gundam mecha designer Kunio Okawara - GIGAZINE

Top 20 Awesome Robots in Anime History - GIGAZINE

Tour of Gundam Model Factory "Bandai Hobby Center" in Shizuoka - GIGAZINE

How Gundam Plastic Models are made at "Bandai Hobby Center" in Shizuoka - GIGAZINE
in Anime, Posted by darkhorse_log