Matsuri Season: Anime Heroes and Heroines in Festival-Themed Diorama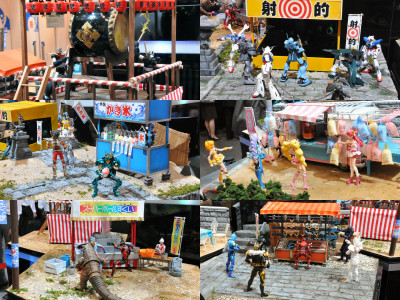 (This article was originally posted in Japanese at 01:43 Aug. 07, 2010)

Action figures of heroes and heroines from Saint Seiya, Gundam, Kamen Rider, Pretty Cure franchise and more were displayed in greatly detailed Matsuri-themed dioramas at Bandai's Tamashii Festival 2010. They all seemed to be having great time in the unusual settings.

Pics after the cut!
Tamashii Festival 2010 was held at Akiba Square, UDX Building, Akihabara on 7th and 8th of August.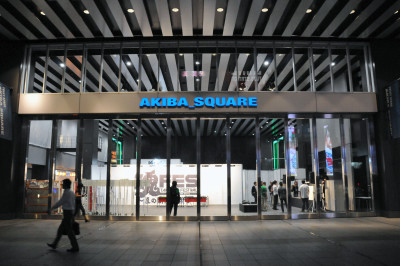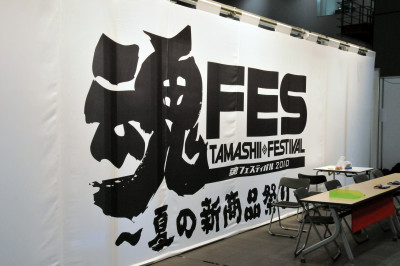 Kamen Rider Den-O's mask shop.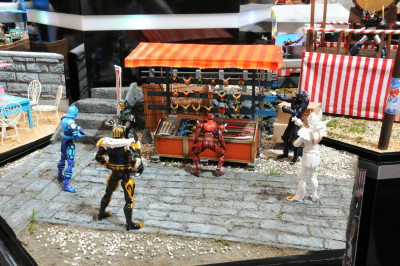 Ryutaros mans the shop.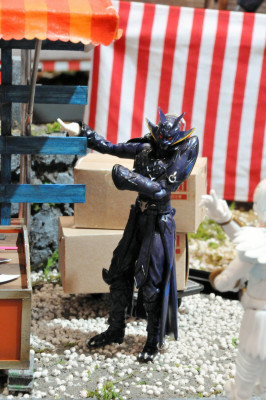 Momotaros inspecting the products.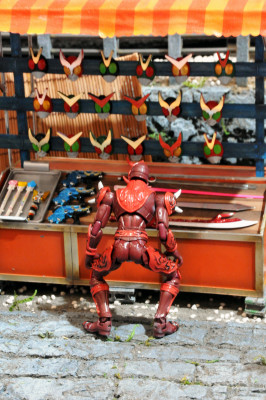 Deneb is also helping.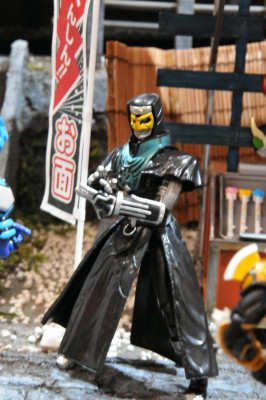 Kintaros seems interested, too.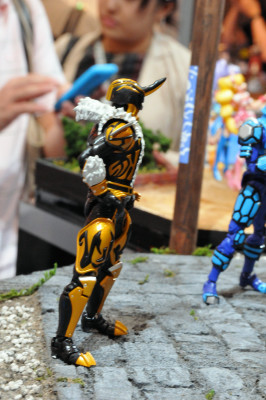 Sieg observing the whole affair.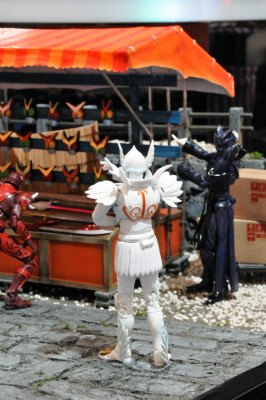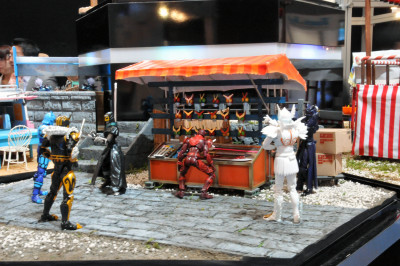 Next to the mask-selling stall is a big Taiko.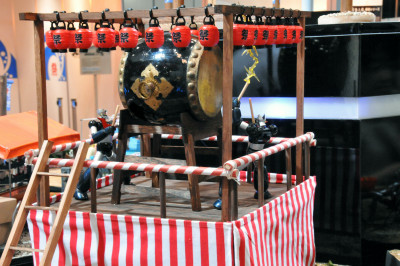 The drummer is Mazinger Z.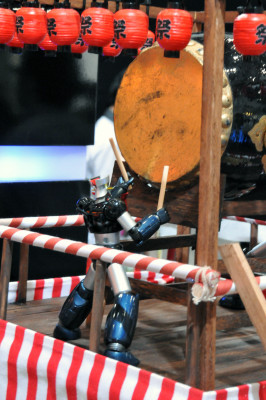 And Great Mazinger.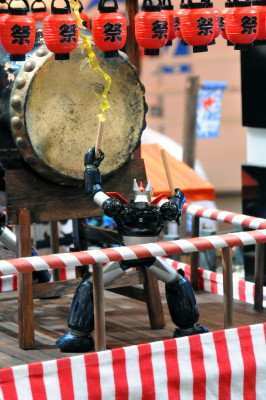 Next, we spotted a Kakigori (snow cone) stand run by Saint Seiya characters.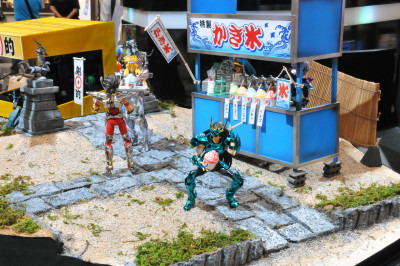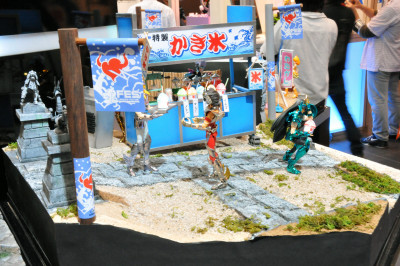 The Crystal Saint sort of looks bored, but his freezing ability must come in handy.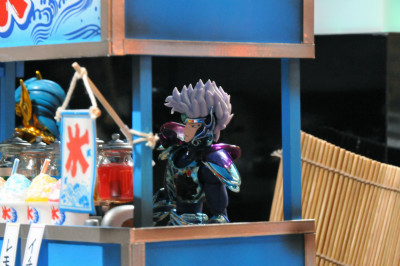 Cygnus Hyoga handing one to Pegasus Seiya.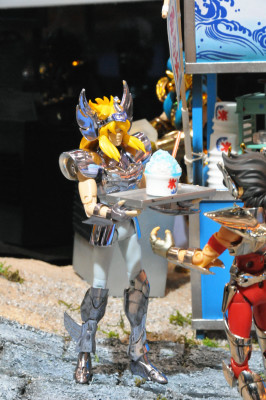 Dragon Shiryu suffering brain freeze.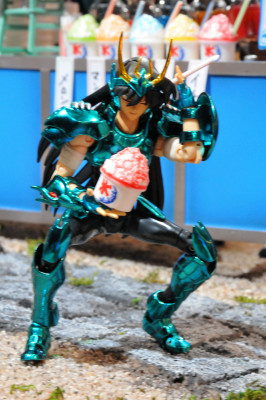 Aquarius Camus holding a huge block of ice.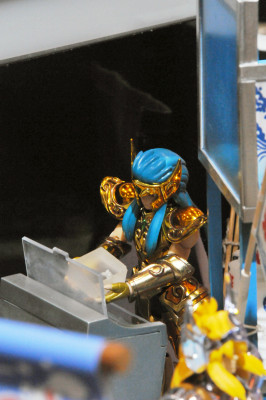 Some unique komainu(guard dog statues at the gate of a shrine).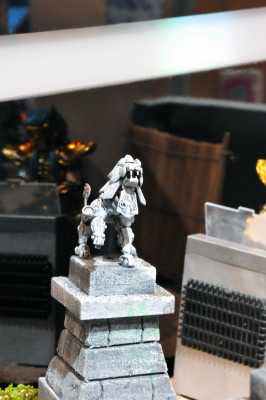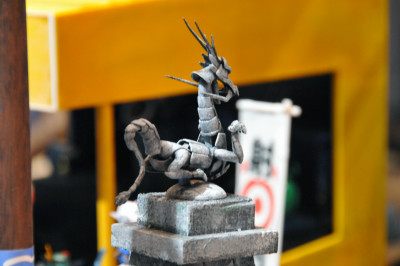 A carnival game manned by Gundams.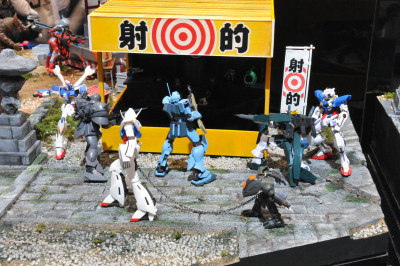 Looks like a shooting gallery, with Gunpla(Gundam plastic models) as the prize.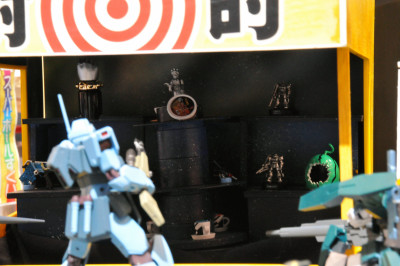 Seems to be mobile suits from Mobile Suit Gundam 00. Lockon Stratos takes his aim as Setsuna F Seiei watches from the side.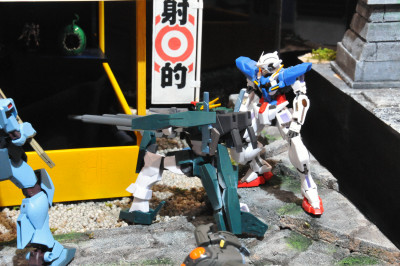 Den'an Zon aiming Shot Lancer, and shopkeeper XM-X Crossbone Gundam trying to stop him.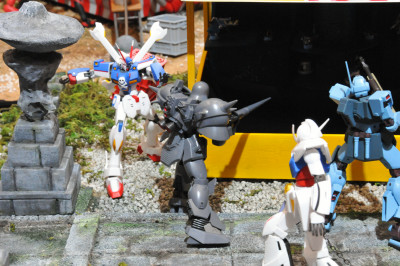 Turn A Gundam passing by.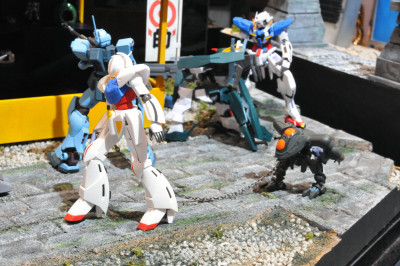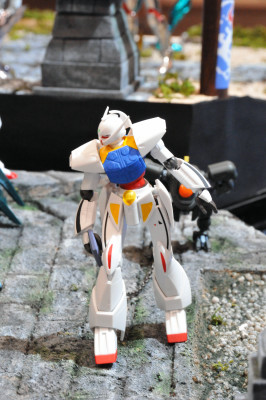 A toro(Japanese stone lantern) shaped like space station A Baoa Qu.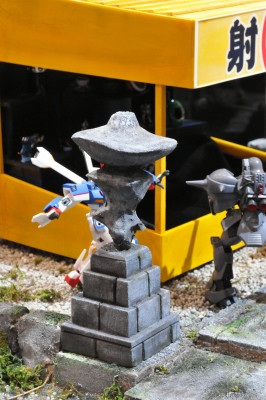 Pretty Cure's cotton candy stand.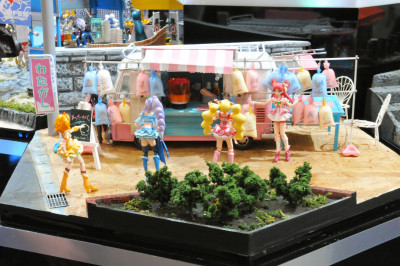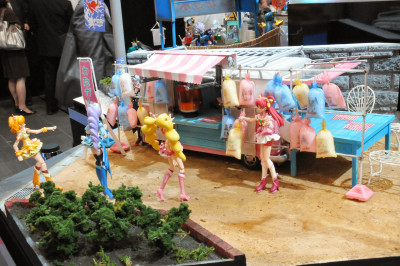 Cure Dream from Yes! PreCure 5.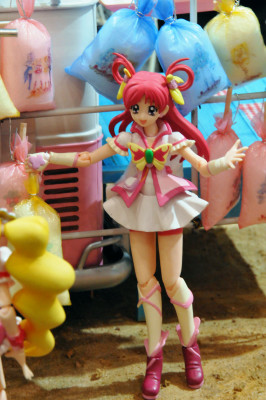 Cure Peach, Cure Berry and Cure Pine from Fresh Pretty Cure!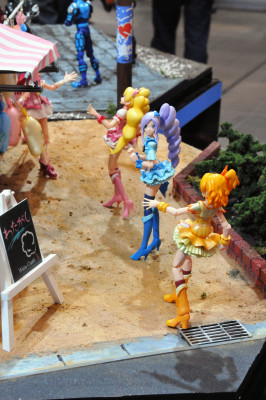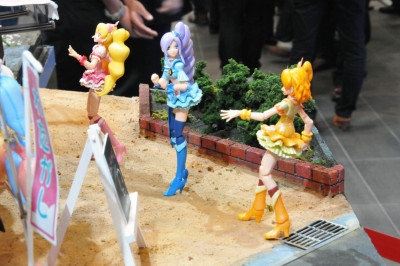 Eas, the villain who later became Pretty Cure's ally as Cure Passion.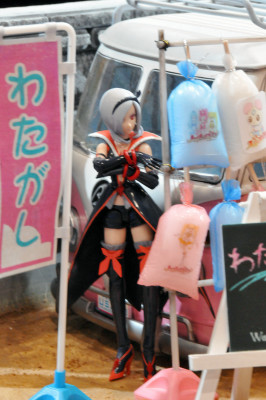 Ultraman's super ball catching game.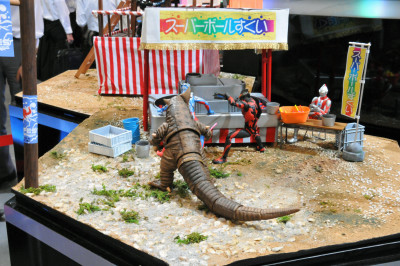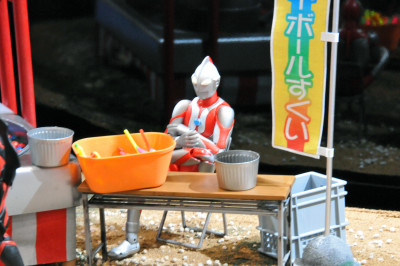 Ultraman Zero competing with Ultraman Belial.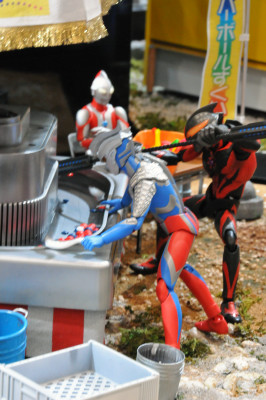 Isn't Belial cheating?


Gomora waiting his turn.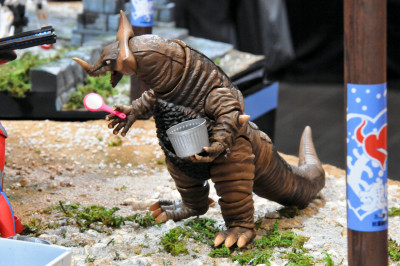 There was ssomething like a Goldfish scooping booth.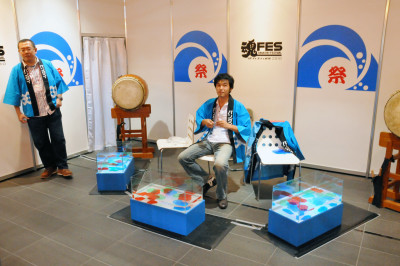 Except the prize was "Tamashii Stage" instead of goldfish.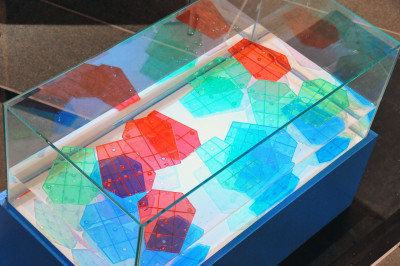 "Tamashii Stage" is a candy-coloured stand for Bandai's action figure/plastic model.


Related Posts:
Beautiful Dioramas by Saint Seiya Enthusiasts Capcinteam from France - GIGAZINE

Tour of Gundam Model Factory "Bandai Hobby Center" in Shizuoka - GIGAZINE

How Gundam Plastic Models are made at "Bandai Hobby Center" in Shizuoka - GIGAZINE

Unique and Peculiar Food Stalls at "Yoiyama" of Kyoto's Gion Matsuri - GIGAZINE

Beautiful "Yoiyama" Pre-Parade Night in Kyoto's Gion Matsuri 2010 - GIGAZINE

"Goldfish Scooping" iPhone App by GONZO Founder Shoji Murahama's New Studio - GIGAZINE