Super Realistic Food-shaped Candles Are Gourmet Treats for the Deceased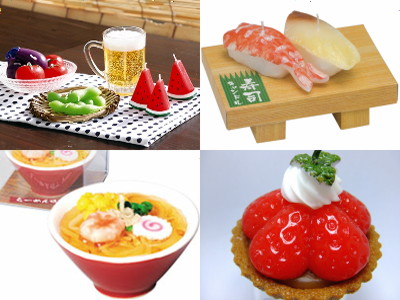 These cute candles might look like something you'd find in a gift shop, but they're actually sold at butsudan(Buddhist altar in Japanese homes) shops, designed to be offered to the departed.

The lineup includes coffee and tea, fruit and sweets, dishes like sushi, ramen and even Japanese curry as well as drinks to go with, so your beloved person up there can wine and dine on his/her favourite meal complete with dessert and coffee.

Read on for details and pics.
(Japanese)Product:: Kojin no Koubutsu Series::Kameyama Candle

Butsudan is a Buddhist altar in Japanese homes to remember deceased relatives. People usually light incense there and put flowers and offerings in front of them day to day: fruits, confectioneries and other food items, or alcohol if the deceased was a drinker, cigarettes if the deceased was a smoker. The offerings will be taken down from the Butsudan after a while and consumed by family members. Some believe the departed can snack on them in Heaven (we Japanese aren't really that religious so the concept of the Great Beyond varies by the individual, and Butsudan is becoming more of a custom thing than a religion thing).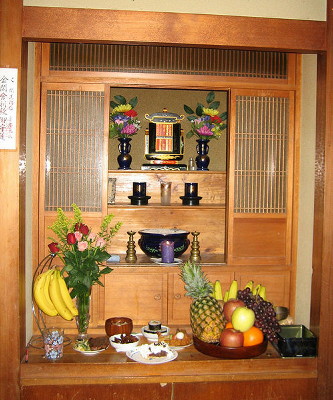 The ritual is basically the same when you visit your family grave in Bon Festival and other occasions, except most people wouldn't offer food item there; foods left outside can go bad rather quick in Japanese summer (the Bon festival is held during July or August) and leaving bottles of booze out there in the cemetery is not a very good idea.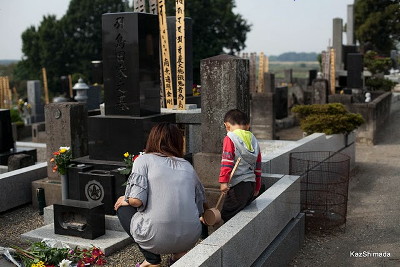 photo by Kaz

Kameyama Candle's "Kojin no Koubutsu Series" (lit. Favourites of the Deceased Series) candles would be perfect for these occasions, as they can substitute the food offerings as well as being handy to light the incense.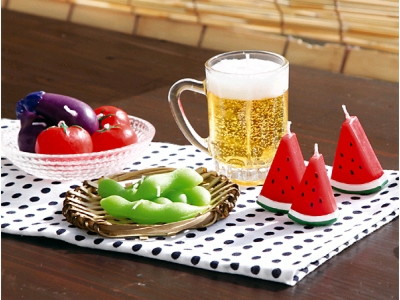 Plus, wouldn't it feel more like the departed soul is having a good time up there if the beer foam goes down as the wax melts?


If the deceased was a sake person, there's the One Cup Ozeki candle. It's a popular brand of sake designed to drink right from the jar. It's not unusual to see the actual product offered at cemeteries.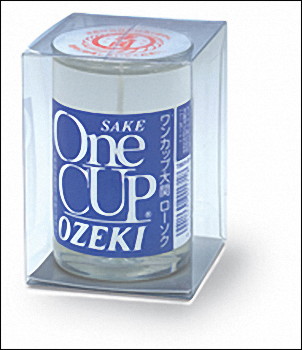 There's also a glass of wine.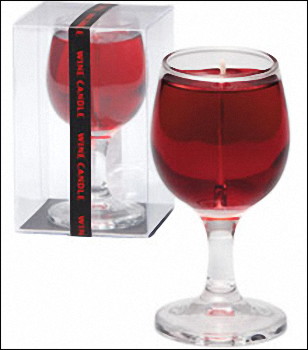 The candles are mostly sold at Butsudan shops, but some of them are also available online, including the 714 yen (approx. $8.30) beer jug.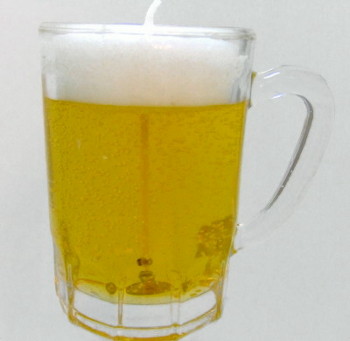 Who needs decaf in heaven? The scented coffee candle (714 yen) would be perfect for caffeine addicts.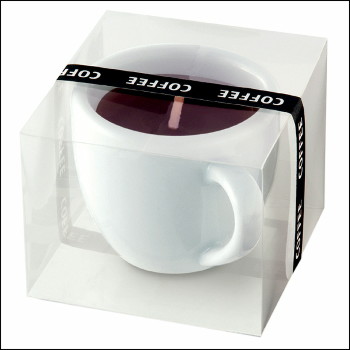 Sakuramochi, 525 yen ($6).


Sushi candles, 525 yen.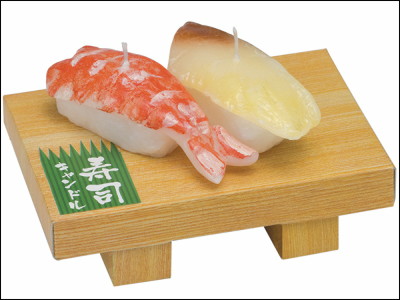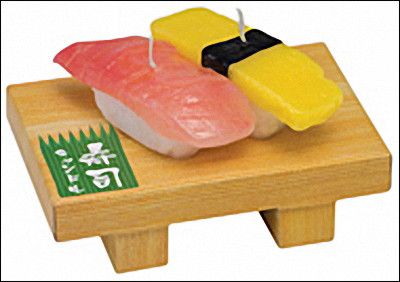 Japanese curry, 525 yen. Kind of looks like a miniature version of fake food samples at Japanese restaurant.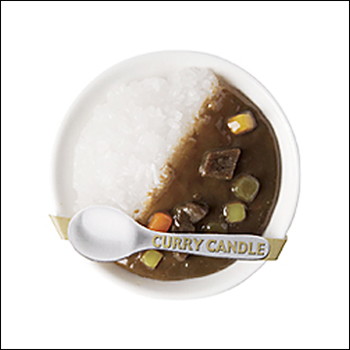 Ramen.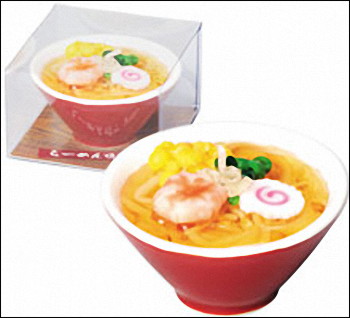 Udon with tempura.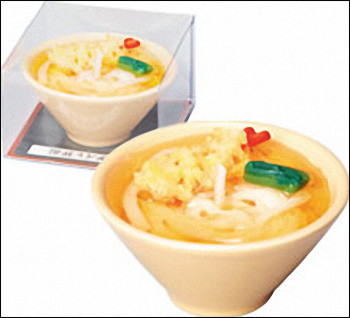 There's even a dog biscuit.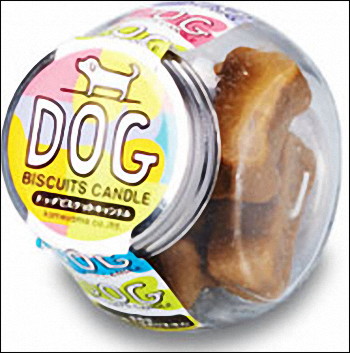 The Sweets line scented candles weren't originally designed for offerings, but they'd be great if the departed had a sweet tooth. Each even smells different: the strawberry tart is strawberry-scented, the mango tart mango-scented.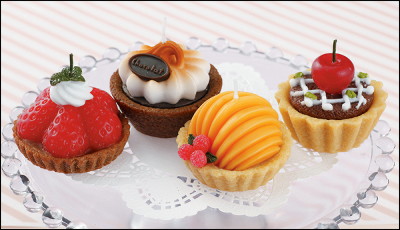 Related Posts:
World's Sweetest iPhone Cover - GIGAZINE

Looks Delicious! Chocolate-like Cell Phone "SH-04B" by NTT docomo - GIGAZINE

Fruit-Shaped Sticky Notes "KUDAMEMO" by D-BROS - GIGAZINE

Super Realistic Worms and Insects made of Sugary Goodness - GIGAZINE

Toys, Not Food: Ingenious Balloon Models of Vacuum Packed Foods - GIGAZINE

Power Spot "Karube Shrine" Dedicated to Women's Breast - GIGAZINE

Make your New Year's wishes online at "Mona Shrine" - GIGAZINE
in Note, Posted by darkhorse_log