Hot Cosplayers in Revealing and Not-So-Revealing Outfits at Wonder Festival 2010 Summer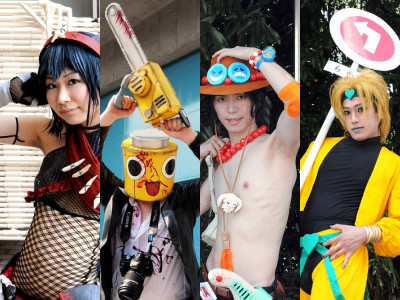 (This article was originally posted in Japanese at 20:00 July 27, 2010)

Here are some cosplayer pics from Wonder Festival 2010 Summer. While many of the cosplayers took advantage of the heat to show skin, some braved the weather in stuffy Kigurumi and other concealing outfits.

Pics after the cut!
Roronoa Zoro (L) and Portgas D. Ace (R) from One Piece. We also saw tons of One Piece figures at the event.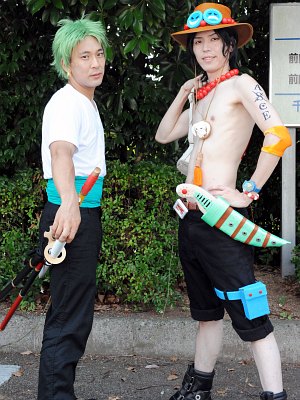 Portgas D. Ace must be one of the most summery costume out there.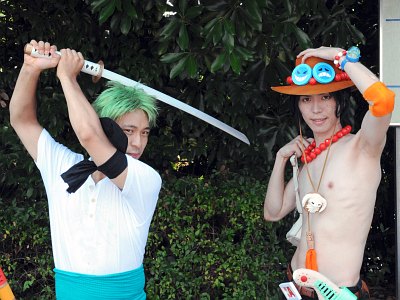 Cosplayer Akaiko dressed as Dio Brando from the third story arc Stardust Crusaders of JoJo's Bizarre Adventure.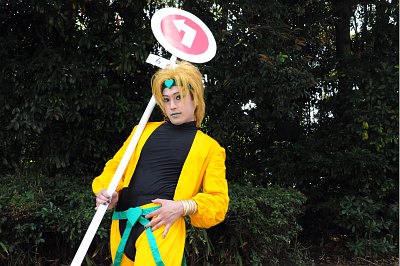 Striking a Jojo-esque pose.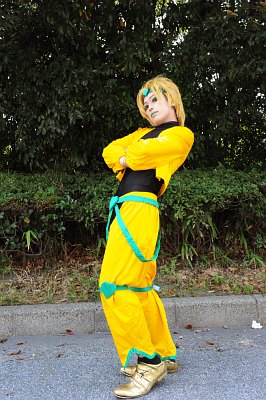 Cosplayer Kanamu Sumire in Narga X armour from Monster Hunter video games.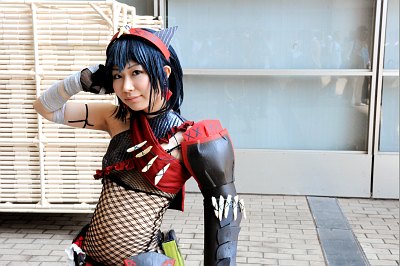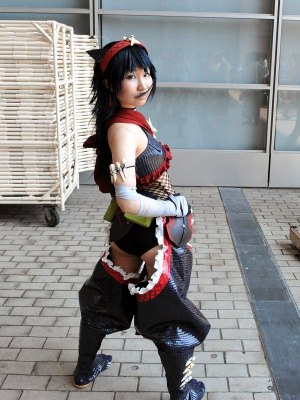 Red Ranger from Himitsu Sentai Goranger.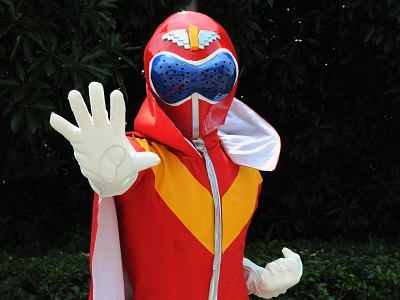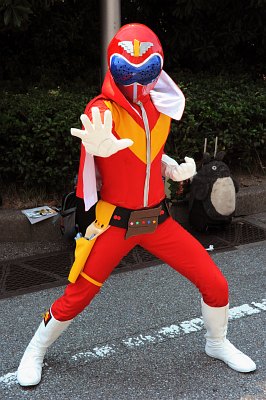 Tobikage from Ninja Senshi Tobikage.


Must be risking heat stroke.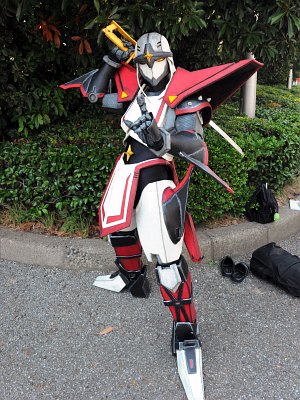 Garigari-kun is the mascot of a popular Japanese popsicle.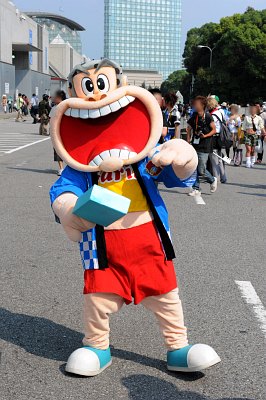 Pity the person inside can't actually eat the popsicle.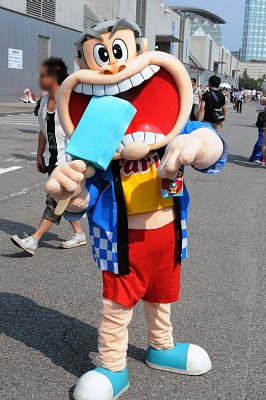 Frank from the zombie video game Dead Rising.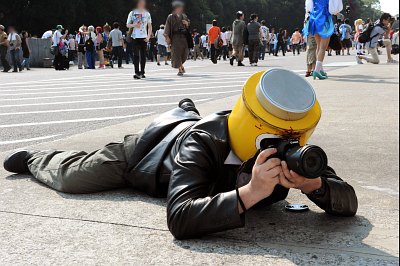 Might look like a mass murderer but he's actually the hero, ready to slaughter zombies.


Related Posts:
Hot to Trot Cosplayers in the Blazing Heat - WONDER FESTIVAL 2009 [SUMMER] - GIGAZINE

Heavily armored cosplayers in Wonder Festival 2008 [Summer] - GIGAZINE

Smoking Hot Cosplayers at Itasha Exhibition Moe-Haku 2010 - GIGAZINE

More Cosplayers and Cross-dressers from MoeHaku 2010 - GIGAZINE