Golgo 13's "Hard Black" Must Be the Most Manliest Coffee Ever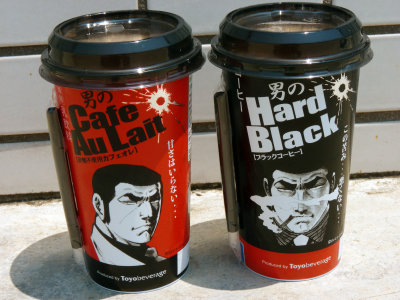 (This article was originally posted in Japanese at 17:33 July 27, 2010)

On our way to the 1/1 Shizuoka Gundam we made a pit stop at a convenience store, and found these Circle K Sunkus-exclusive Golgo 13 coffee.

Approved by the deadliest hitman in the world, these must be the most masculine coffee ever.

Read on for details and pics.
"Golgo 13 Men's Cafe Au Lait", 168 yen ($1.95). Apparently, café au lait is manly enough a drink as long as it's not sweetened.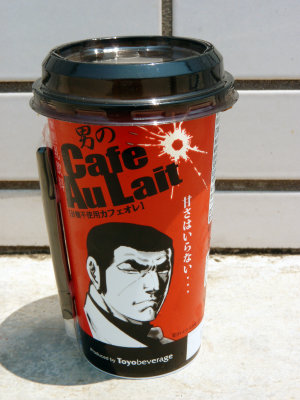 "No need to be sweet...", says Duke Togo, world's most wanted assassin whom no woman can resist.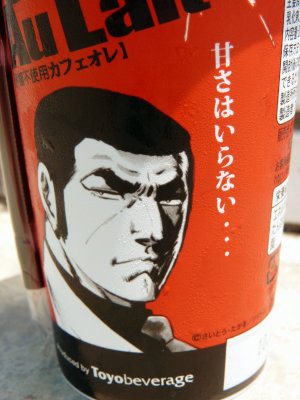 No sugar or artificial sweetener listed in the ingredients.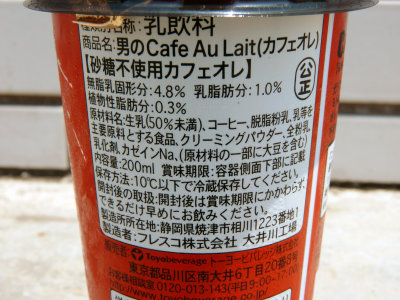 74kcal per pack. Creamy and bitter at the same time, and of course not sweet. It goes well with sweets but we guess Duke hasn't ever had a single doughnut in his life.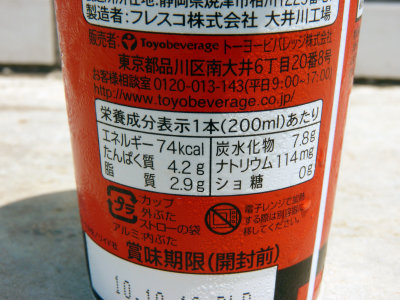 "Golgo 13 Men's Hard Black" looks even more manlier. 147 yen ($1.71)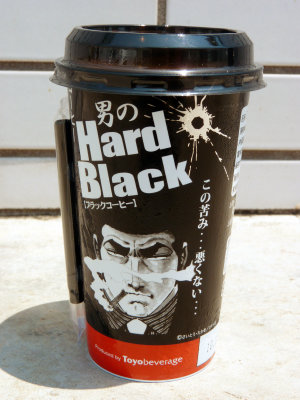 "This bitterness...not bad..."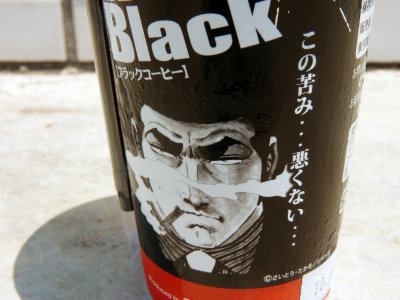 Coffee is the only ingredient.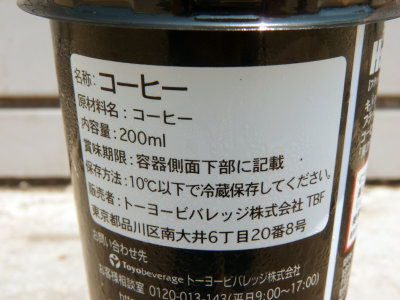 For your information this one was 11kcal per pack, though Duke must have never cared about such trivialities in his life.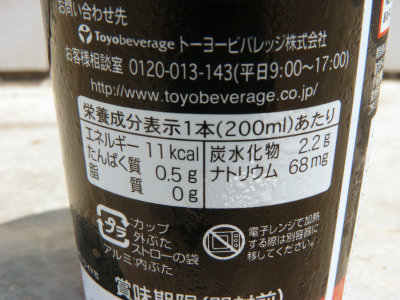 It was bitter all right though one of our staff who prefers his coffee black commented it's "not that bitter." Between Espresso and Americano it was definitely close to Americano, which might be sort of a letdown when you've braced your self and took a tentative first sip.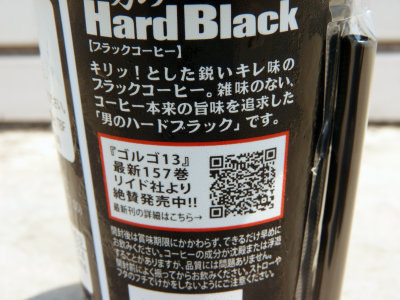 Labeling produts as "men's" but actually aiming at both genders is a somewhat common marketing strategy in Japan, as you can see in the success of Glico's Men's Pocky or Family Mart's "Otoko no Sweets"(Men's Sweets) line including Otoko no Pudding, Otoko no A La Mode and Otoko no Daifuku.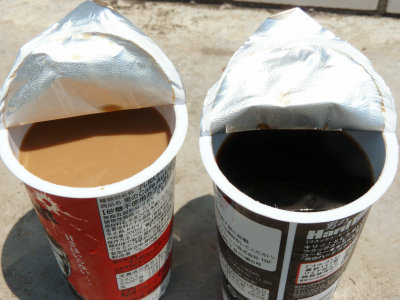 Related Posts:
The most masculine shooting game ever! Free demo of "ZERO: Cho-Aniki" released - GIGAZINE

Who is ultimately the strongest anime/manga character in the universe? - GIGAZINE

Video of Adorable Robot Girl "hina" Making Coffee - GIGAZINE

Special Evangelion-Illustrated Canned Coffee released, with chance of getting special figures! - GIGAZINE