Wonder Festival 2010 [Summer]: Overview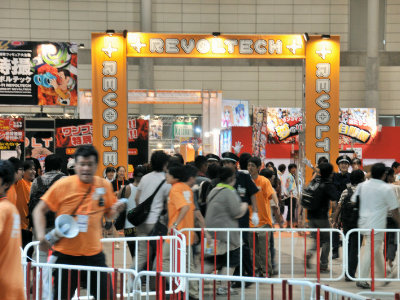 (This article was originally posted in Japanese at 10:28 July 25, 2010.)

Wonder Festival is quite an unique garage kit con held twice a year, copyright holders granting rights to use and redistribute copyrighted characters for its term only. So, modelers and factories can show off their skill without anxiety.

Also to be noted is that the lineup is much reflecting trend of anime programs, movies, live-action dramas and other sub-culture contents. What you see there should be the hottest topic in Japanese Otaku culture. As usual, we are to post tons of articles about the products in Wonder Festival, and this post will be the list of them. Feel free to bookmark this post and check for the update.

Read on for detail.

♦Jul 26, 2010 19:14:43
1/1 Scale "Noblesse Oblige" Cell Phone Mock-Up from "Eden of the East"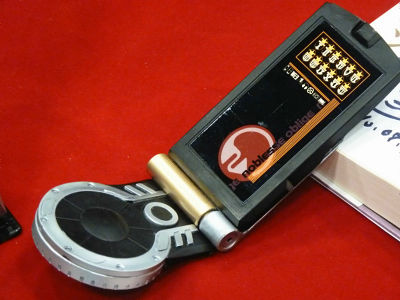 ♦Jul 26, 2010 19:20:15
Three Adorable "Loveplus+" Heroines' desktop figures to come out officially from Konami in November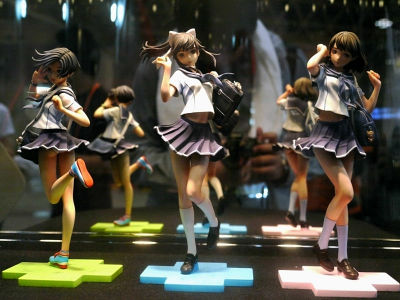 Jul 26, 2010 19:49:56
Saber's Excalibur Umbrella from "Fate/stay night"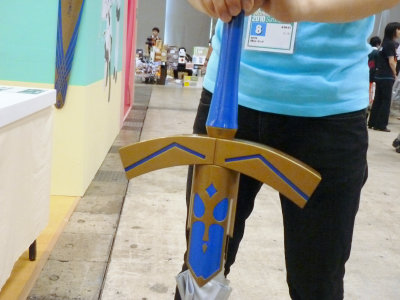 ♦Jul 27, 2010 16:01:48
Nendoroid of Three "Loveplus" heroines Waiting for the Decisive Moment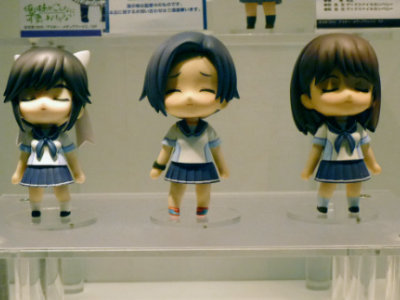 Jul 27, 2010 17:06:57
Popular With The Ladies: Figures for Fangirls in Wonder Festival 2010 Summer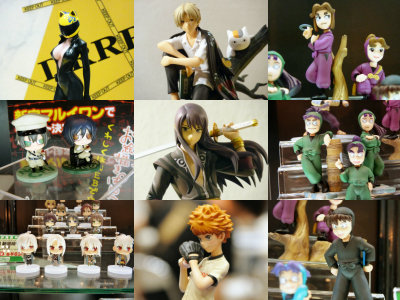 ♦Jul 27, 2010 18:28:48
Life-Sized Loveplus Heroine and other Loveplus Figures Made with enthusiasm in WF 2010 Summer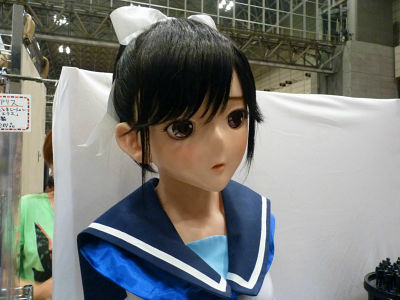 Jul 28, 2010 14:22:33
Seriously Cute Microbe Figurines from "Moyasimon: Tales of Agriculture" - GIGAZINE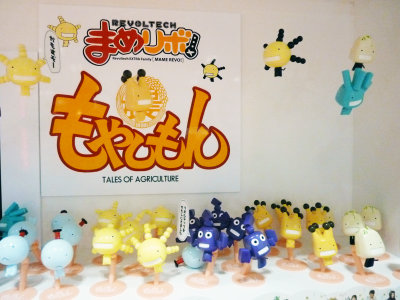 Jul 29, 2010 20:19:31
Hatsune Miku and other Vocaloid Figures in Wonder Festival 2010 Summer - GIGAZINE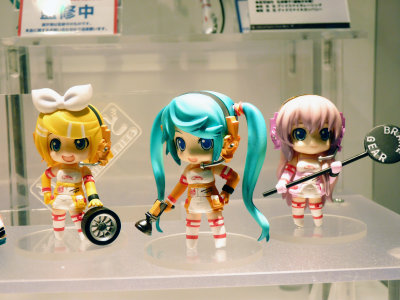 Jul 30, 2010 17:20:54
"One Piece" Figure "Portrait Of Pirates" Series and Sexy Heroine Posters - GIGAZINE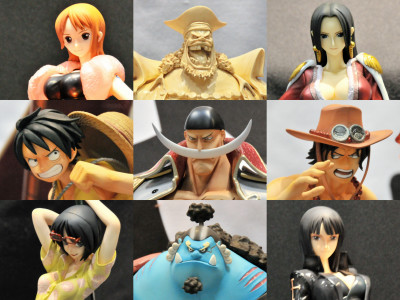 Jul 30, 2010 18:10:56
Hot Cosplayers in Revealing and Not-So-Revealing Outfits at Wonder Festival 2010 Summer - GIGAZINE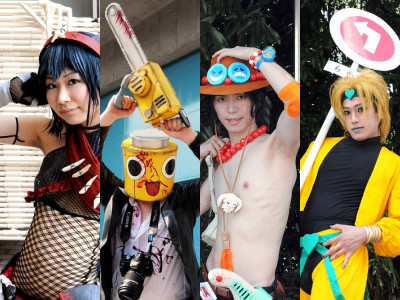 Pictures of the site:
7:00 AM at Makuhari Messe, Chiba.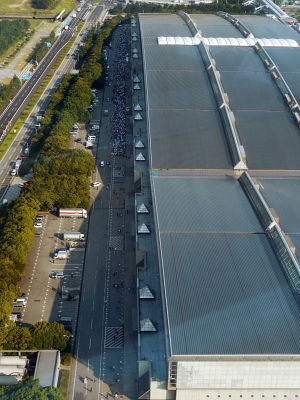 Already there was a great queue.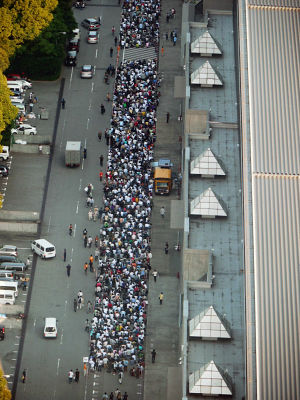 Front of the queue was far beyond the corner.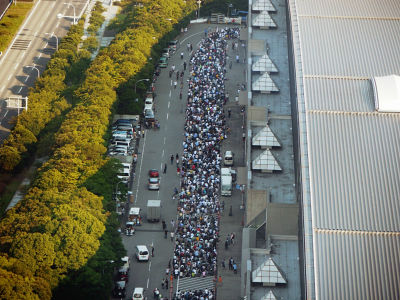 Staffs using bicycle to control the queue. The site was too large to walk around.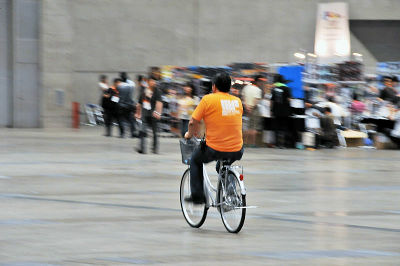 Shutter opened and the con started.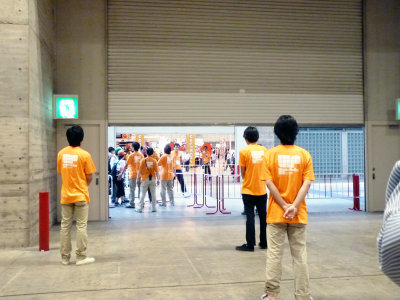 Staffs beware of cheating runners.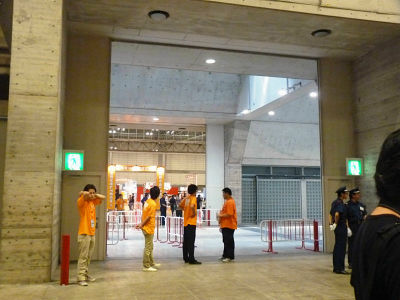 Opening. Security person and staffs got ready for wave of people.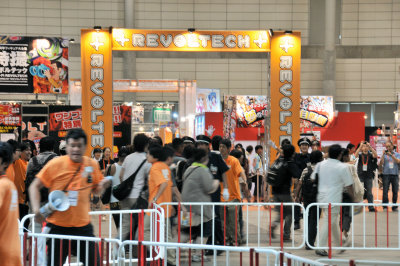 Soon this space will be filled by people looking for their favorite garage kits.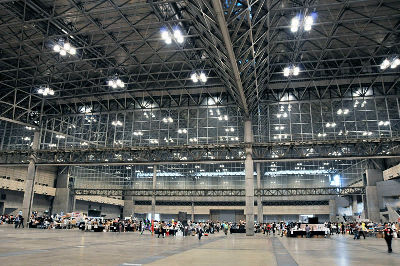 Popular dealer soon got a large queue.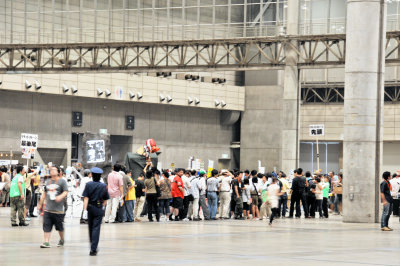 Related Post:
Wonder Festival 2010 Winter: Table of Contents - GIGAZINE

Abundance of "K-On!" Figures at Wonder Festival 2010 Winter - GIGAZINE

Hard Core Cosplayers Risking Cold at Wonder Festival 2010 Winter - GIGAZINE

Sexy "Evangelion" figurines of heroines exhibited in Wonder Festival 2010 - GIGAZINE