Saber's Excalibur Umbrella from "Fate/stay night"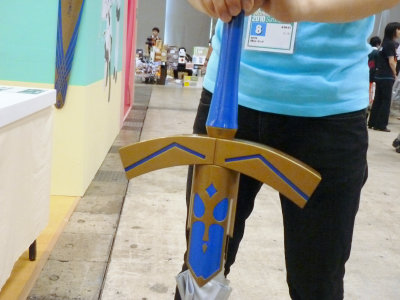 (This article was originally posted in Japanese at 11:31 July 25, 2010)

Umbrella modeled after the celestial sword Excalibur from Fate/stay night: Unlimited Blade Works was on sale at Wonder Festival 2010 Summer.

Might be even geekier than the famous Samurai Umbrella, but it looks great for Saber-cosplay, not to mention making you feel invincible in the rain.

Pics after the cut!
(Japanese)movic4433's blog: Weapon Umbrella Excalibur ready for Wonder Festival!

Available at Movic's booth in Wonder Festival, before its official release this August.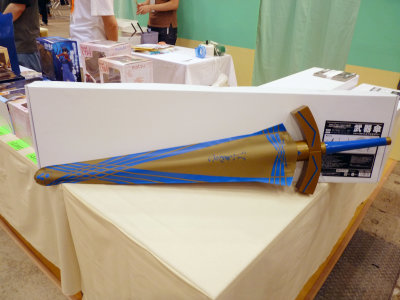 Comes with a sheath-like cover, 10,000 yen (about $115).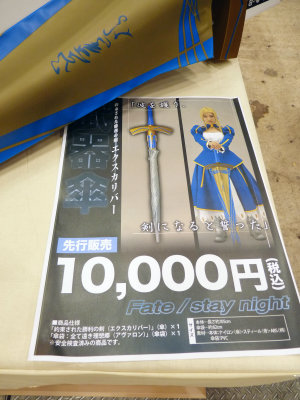 The umbrella part is 65cm(about 2'1") long, nearly 1m(3'3") including the handle.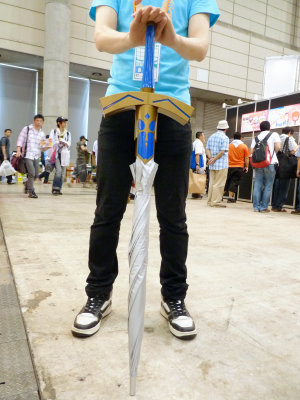 The hilt and guard is quite huge.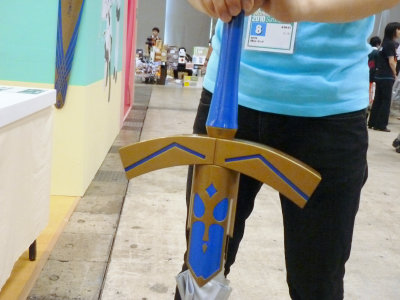 Lift the sword guard to open the umbrella.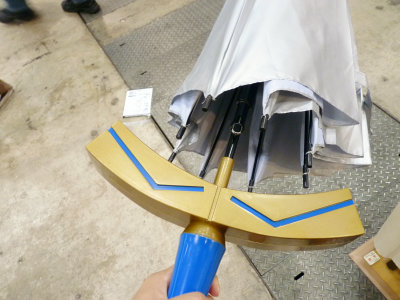 Maybe a bit too large for a girl, but it'll definitely make you feel stronger.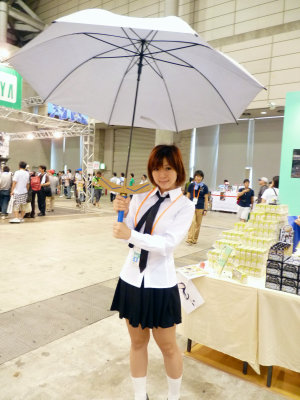 Related Posts:
1/1 scale "Azoth Sword" and other blades form "Fate/stay night" - GIGAZINE

Trailer Came Out of Anime Film "Fate/stay night UNLIMITED BLADE WORKS" - GIGAZINE

Figures of Saber from "Fate" Franchise - WONDER FESTIVAL 2009 [SUMMER] - GIGAZINE

Bunch of figures of Saber from "Fate/stay night" in Wonder Festival 2010 Winter - GIGAZINE