1/1 Scale "Noblesse Oblige" Cell Phone Mock-Up from "Eden of the East"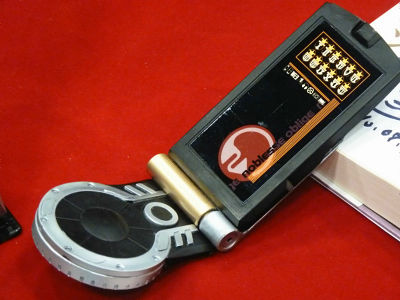 (This article was originally posted in Japanese at 11:16 July 25, 2010)

In the anime Eden of the East, the hero Akira Takizawa owns a cell phone with the phrase "noblesse oblige" printed on it and 8.2 billion yen in digital money credit. Intricately detailed mock-up of this cell phone was sold at Wonder Festival 2010 Summer.

Read on for details and pics.
(Japanese)Artifact

The cell phone was on display at Artifact's booth.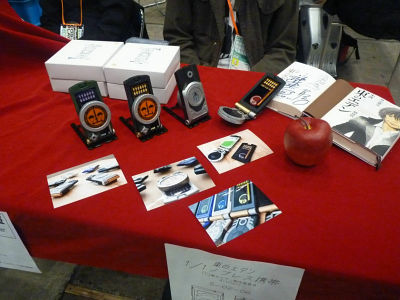 15,000 yen (about $172) sounds quite pricy for a mock-up.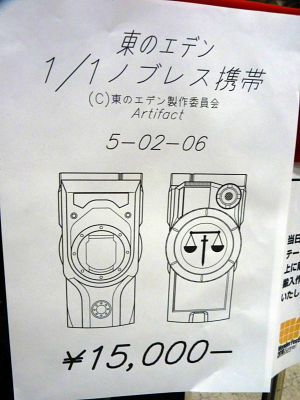 Limited 10 models were available.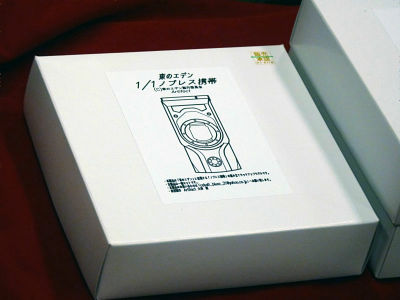 Comes in several colour schemes.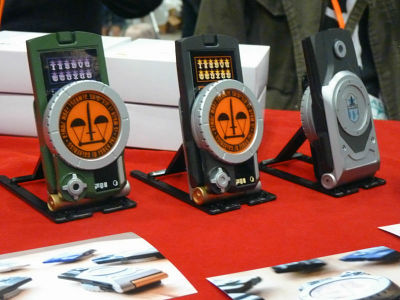 There was a copy of the novel autographed by its author.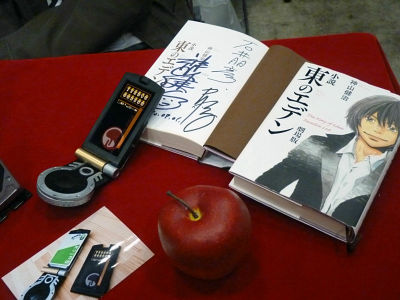 Painstakingly detailed.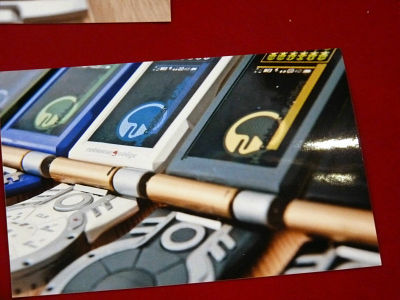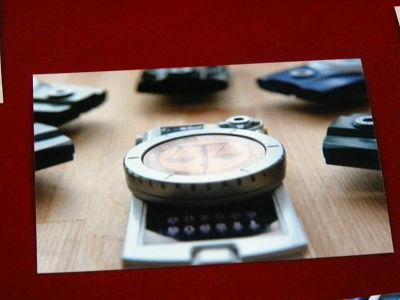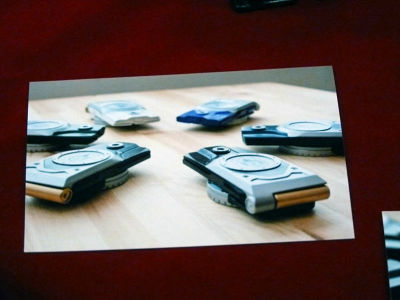 You can't use it as a phone, but you can sort of pretend like it's working, by keeping a Suica in it.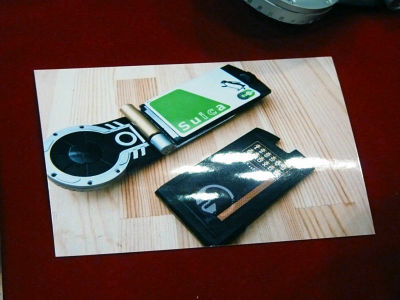 Sort of an asymmetrical clamshell.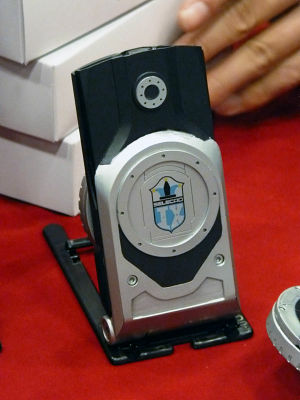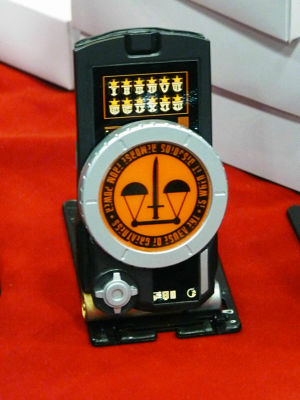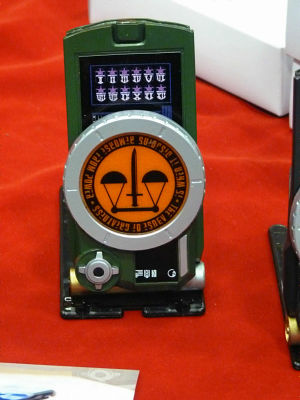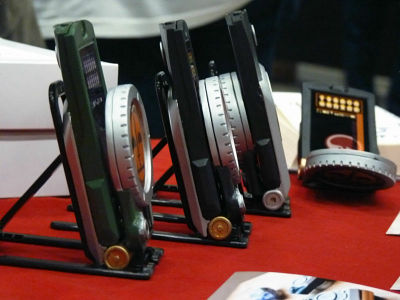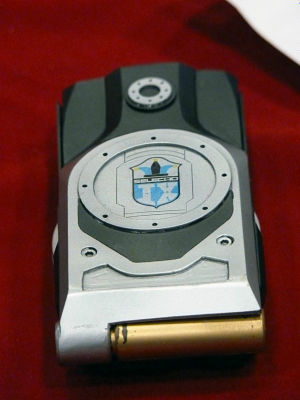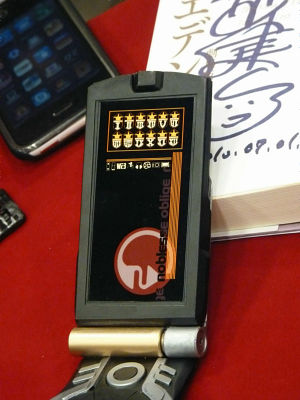 Sold out within minutes while we were taking pictures.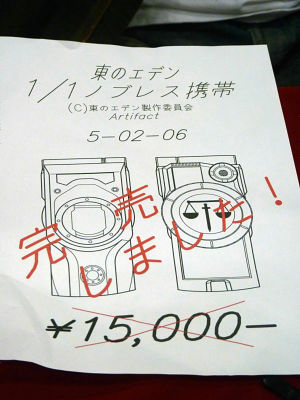 According to the booth person, Artifact will bring this "noblesse" phone again to the next Wonder Festival.

Related Posts:
"Godzilla 5th Form Pattern" is more than amazing, with Kamata, Shinagawa, Kamakura Form Figures - GIGAZINE

Interview with Mamoru Oshii: Details of Releasing "The Next Generation -Patlabor-" Director's Cut - GIGAZINE

Highway Night Bus "COCOON" by WILLER EXPRESS Secures Private Spaces For All Passengers - GIGAZINE

"Nissin Cup Noodles Matcha Seafood Flavor" Review: What Does Green Noodle Taste Like? - GIGAZINE

Interview with Fumito Ueda, "The Last Guardian" Game Director and Designer - GIGAZINE

"Eden of the East the Movie II: Paradise Lost" to come out on March 13 - GIGAZINE

2nd "Eden of the East" Movie Postponed Two Months due to "Expanding Plot" - GIGAZINE