Videos and Pics from the Opening Ceremony of Fuji-Q Highland's "Evangelion World"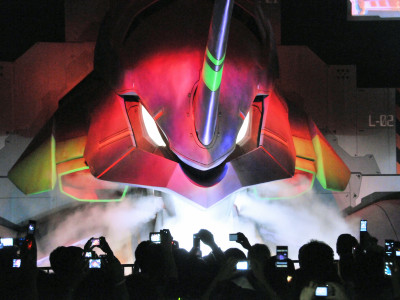 (This article was originally posted in Japanese at 14:24 July 23, 2010)

Fuji-Q Highland's new attraction Evangelion World launched on July 23. Here are some pics and videos from the opening ceremony where the 1/1 bust of Evangelion Unit-01 was unveiled.

Videos and pics after the cut!
A room decked out to look like Cage 7 (Evangelion's hangar).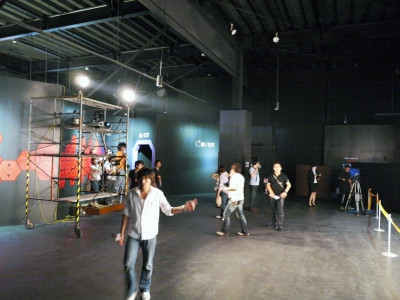 The first 200 visitors of Evangelion World could attend the unveiling ceremony.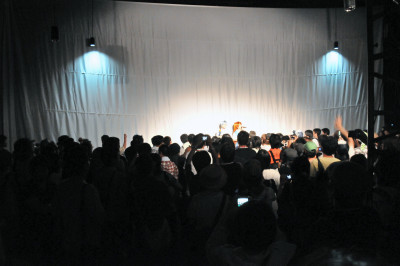 The presenters were cosplayers Kanae Matsumoto and Momoko Mizuki, dressed as Asuka Langley and Rei Ayanami resspectively. Costumes provided by COSPA. ©Khara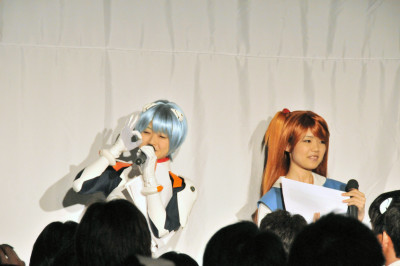 YouTube - "EVANGELION:WORLD" Opening Ceremony with Rei and Asuka


And the unveiling ceremony begun. After a video of the production process was shown, the Evangelion bust was unveiled following a countdown, and the "test drive" begins.
YouTube - "EVANGELION:WORLD" Opening Ceremony Unveiling of 1/1 Unit-01 Bust and Test Drive


So many cameras and mobiles.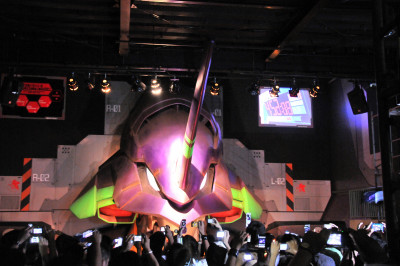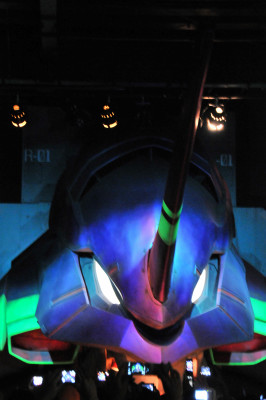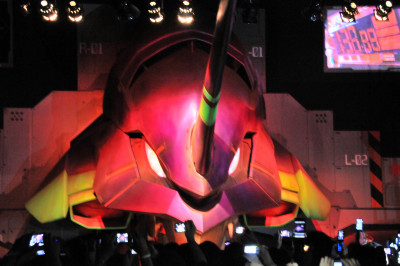 Unit-01 went berserk for a while, exhaling smoke.


The eyes shine.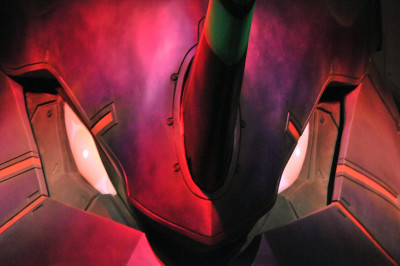 But in the end, the test drive was a success.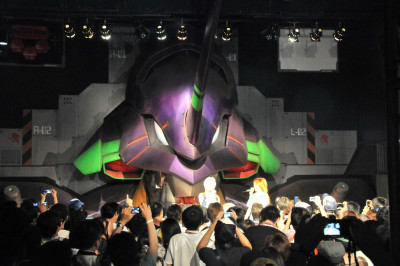 "Evangelion Shout Contest" was held after the test drive.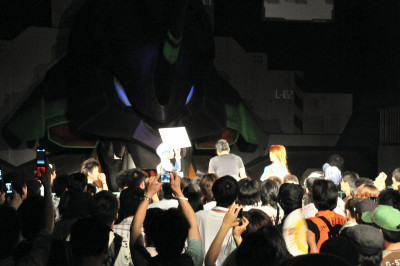 A contestant in Shinji Ikari cosplay.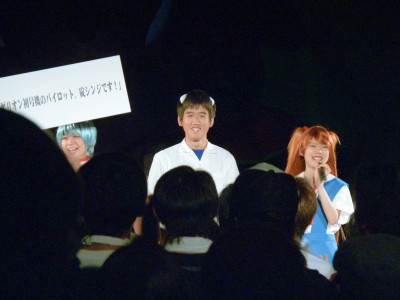 He won the contest by shouting Shinji's famous line "I'm Shinji Ikari, pilot of Evangelion Unit-01!"
YouTube - "EVANGELION:WORLD" Opening Ceremony Shout Contest: Shinji Ikari


Related Posts:
Team Evangelion Entering Super GT Race with "Evangelion RT Unit 01 apr Corolla" - GIGAZINE

Evangelion-themed Convenience Store "Lawson Tokyo-3 Shop" Opened in Hakone - GIGAZINE

Pilgrimage to Tokyo-3, with "Evangelion Hakone Hokan Map"(1/2) - GIGAZINE

Evangelion Bottled Water shaped like Asuka and Ayanami's plug suit - GIGAZINE

EVANGELION Boxer Shorts: You Can (Un) Dress to Kill! - GIGAZINE