Beautiful "Yoiyama" Pre-Parade Night in Kyoto's Gion Matsuri 2010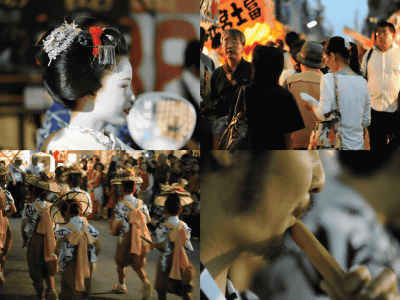 (This article was originally posted in Japanese at 22:36 July 17, 2010)

Kyoto's summer festival Gion Matsuri spans the entire month of July and is crowned by the Yamaboko Junko parade on July 17.

The night before the parade, called "Yoiyama", is also one of the highlights of the festival. Here are some pictures we took on this year's Yoiyama, walking through the busy streets of Kyoto filled with the excitement of the festival.

Pics after the cut!
18:30, July 17. Festival goers combined with the usual Friday night crowd was a bit overwhelming on Shijo Street.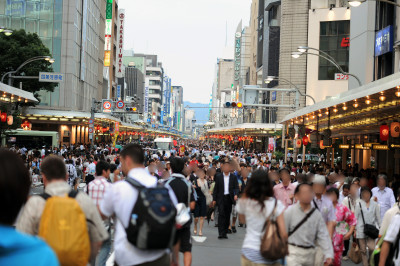 Ladies in Yukata.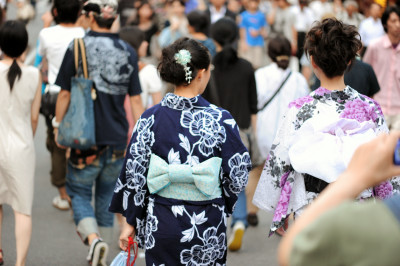 This girl was having trouble walking in zori(the flip-flop), but the boyfriend came to her aid.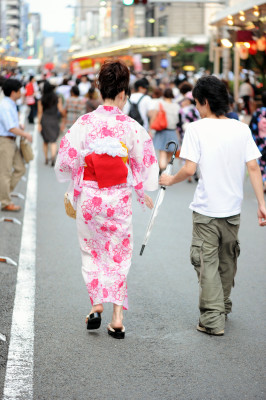 Chochin lamps with kamon(family crests).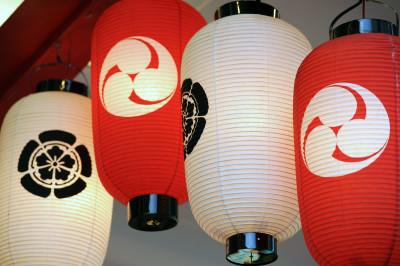 A maiko(apprentice geisha) handing out paper fans.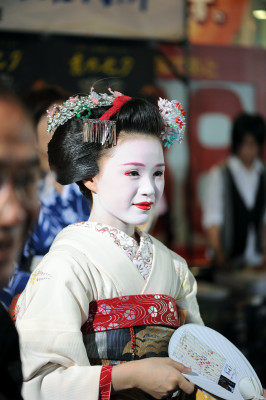 Traffic officers.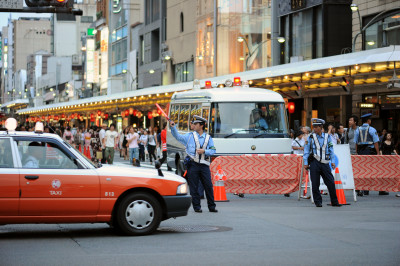 Yama floats and Hoko floats for Yamaboko Junko parade are parked on Shijo Street during the festival.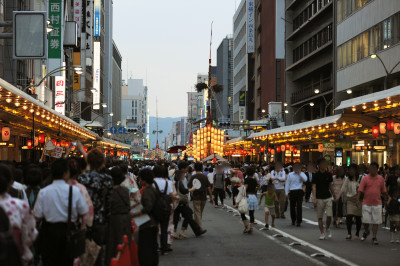 One of the Hoko floats.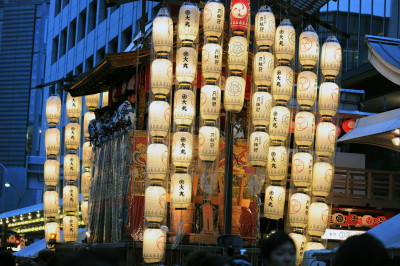 Musicians on the float.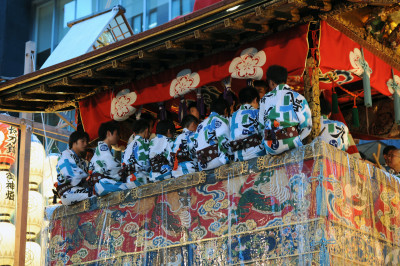 Must be the best place to feel the atmosphere of Yoiyama night.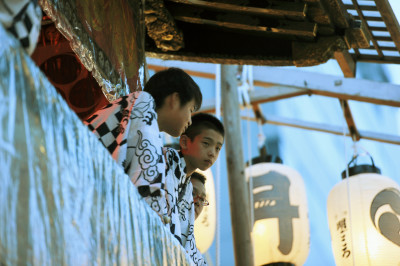 Around sunset.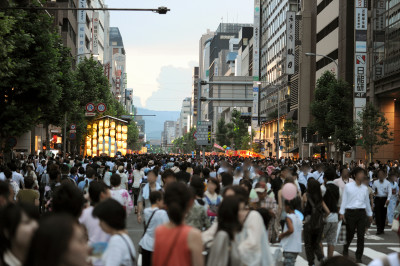 Some alleys were made one-way even for the pedestrians.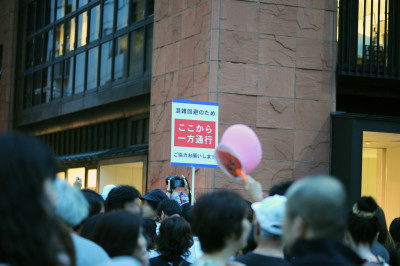 Chochin lamp of "Tsuki Hoko"(Moon pike) float.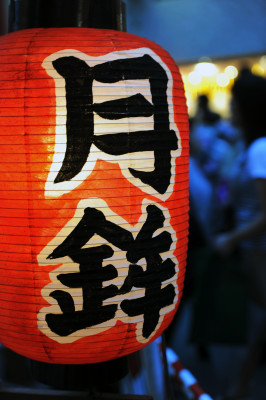 A Japanese umbrella.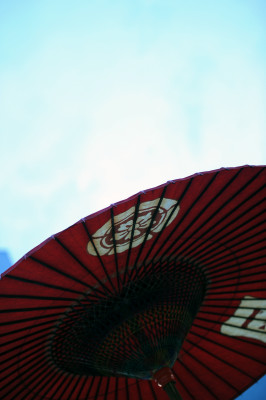 Floats and stalls were crammed in this narrow alley.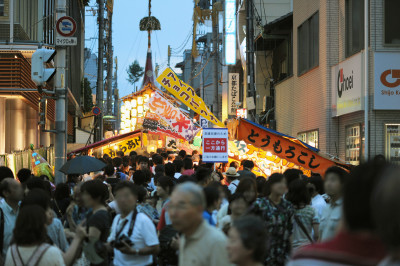 A lottery stall.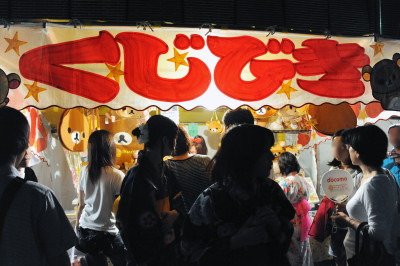 A stall selling barbecued corn.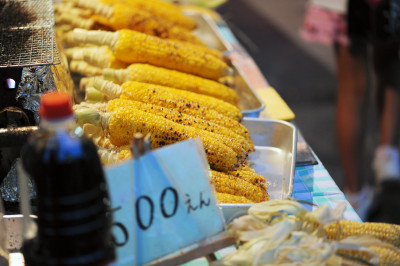 And beer.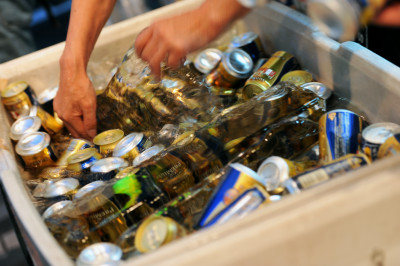 A stall selling Geta sandals.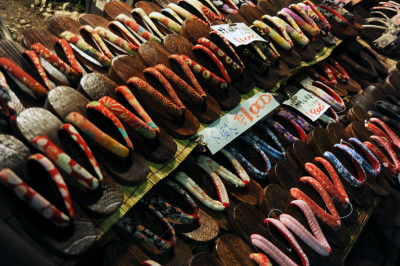 Okonomiyaki stand.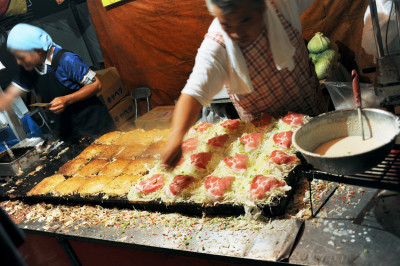 People were sitting on the curb to eat.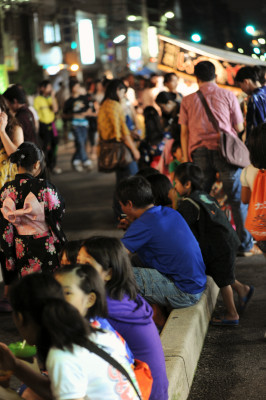 Chochin lamp of "Kakkyo Yama" float.


Machiya style traditional townhouse.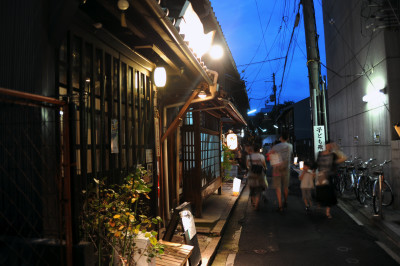 Swallow's nest is believed to be good omen in Japan.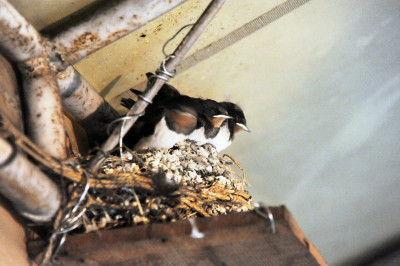 Kyoto has a lot to offer even in the most obscure alleys. Don't hesitate to get side-tracked when something cactches your fancy.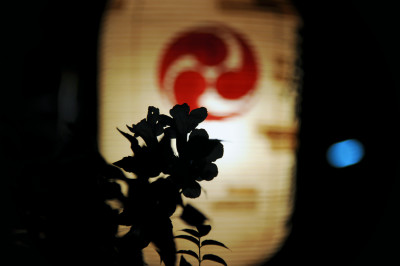 The nightfall.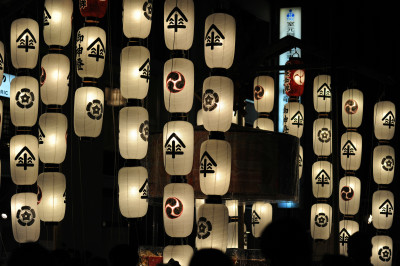 These boys are the dancers and drummers of Shijokasa Hoko float.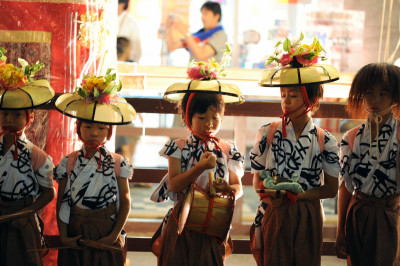 The instruments are mostly bells, gongs and drums, with occasional flute-like woodwinds played by adults.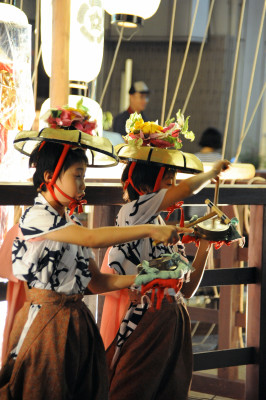 Musicians taking a break.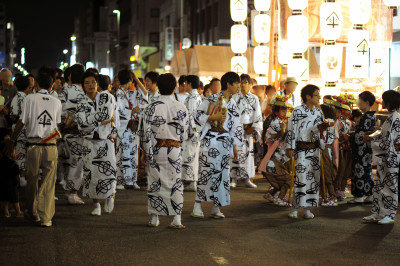 A boy carrying Chimaki.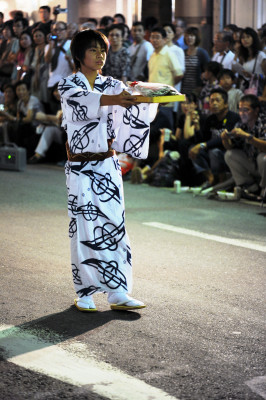 Looks like some kind of ceremony.


Dancers.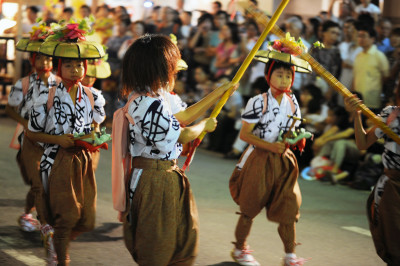 And the musicians.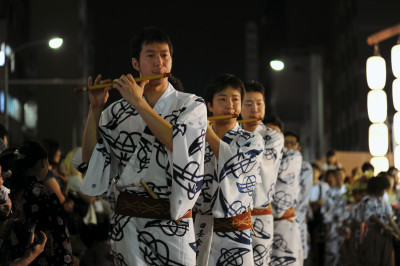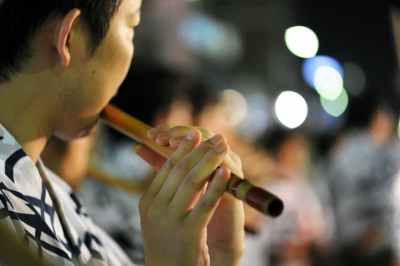 Shijo Street, heading east towards Yasaka Shrine.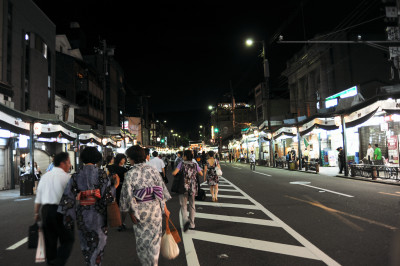 We took a little detour on Hanami Kouji alley.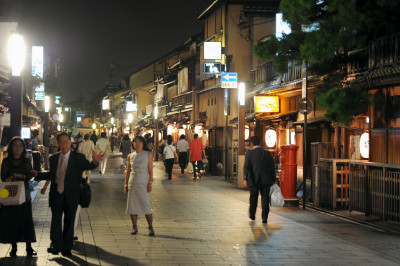 The typical Gion street you'd imagine, with exclusive Ochaya tea houses where you can get entertained by geisha.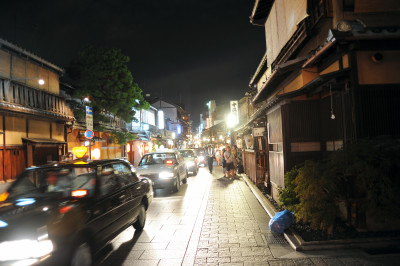 These signs are hard to read even for us Japanese.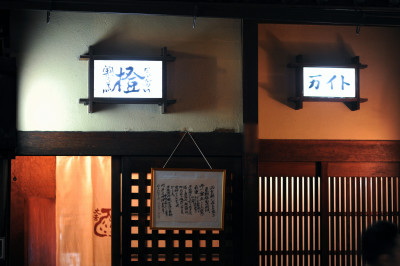 A studio where maikos practice their performance.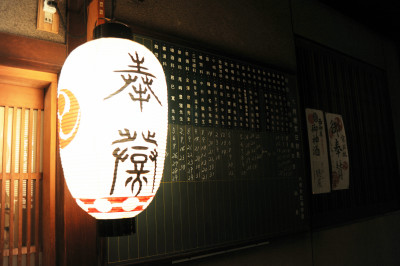 Looks like a movie set.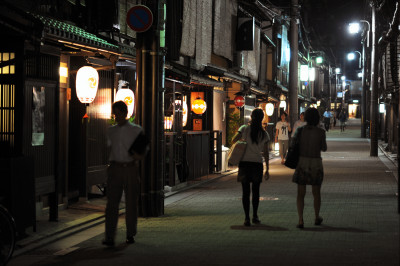 This old red post, replaced by the square ones in most part of Japan, is still in service here.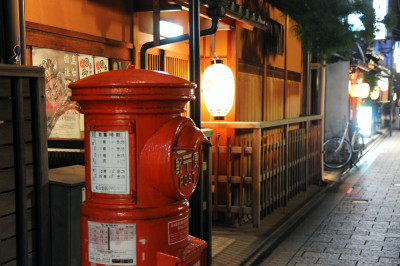 A maiko hurrying on her way.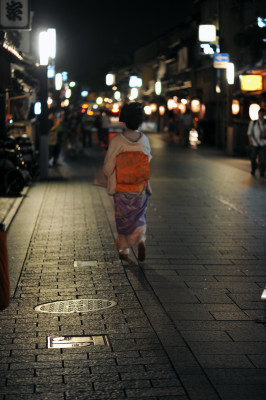 Another two maikos.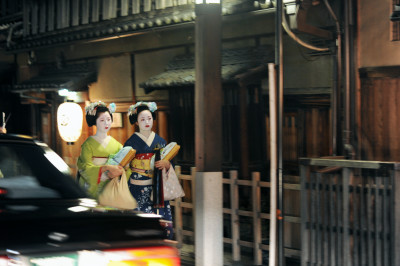 This maiko was chased by tourists.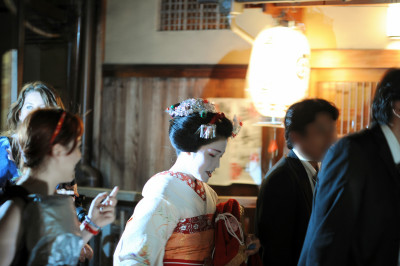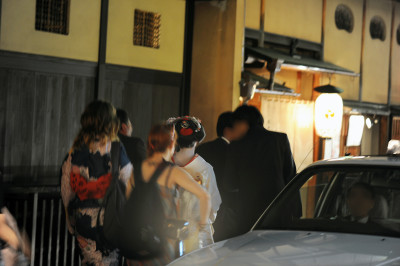 Arrived to Yasaka Shrine.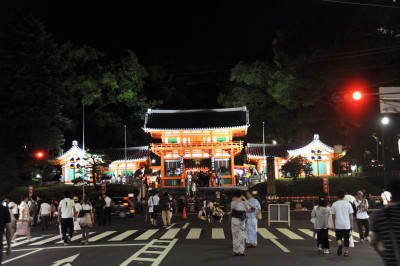 Many fast food and convenience store chain, like this Lawson convenience store, has low-key colour scheme in Kyoto to adjust to the historical townscape.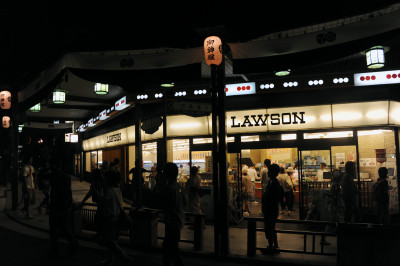 The main gate of Yasaka Shrine.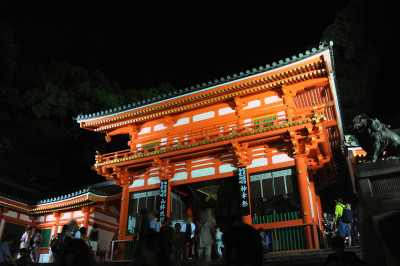 Komainu statue on the guard.


The premise was filled with stalls for the festival.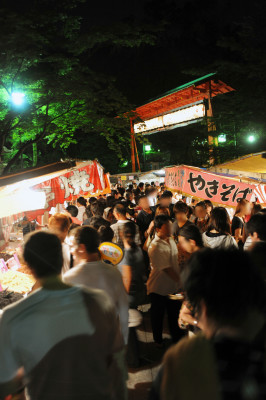 Seriously crowded.


Chochin lamps with Ochaya tea houses and their Maiko and Geisha's names. It's a tradition for people having business in Gion district to make donations to Yasaka Shrine.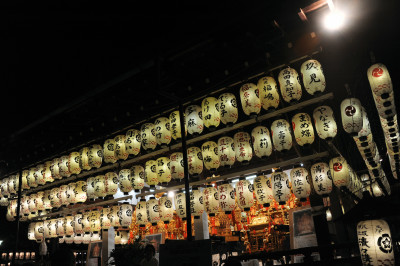 Visitors tossing coins and praying in front of the shrine.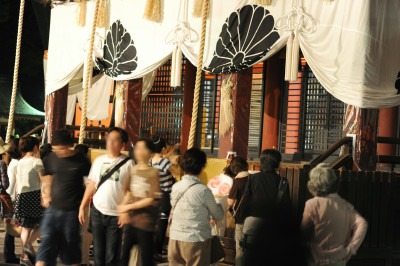 Gion district, seen from the steps of Yasaka Shrine.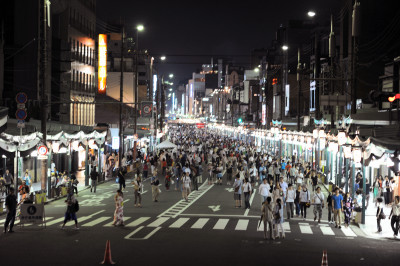 The night is still young, with excitements building for tomorrow's Yamaboko Junko Parade.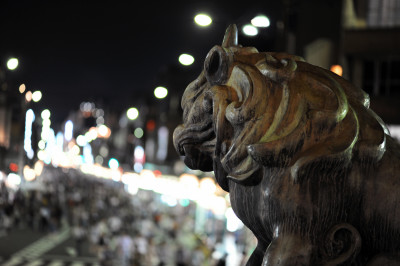 Related Posts:
Videos of Yamaboko Floats in Pre-Parade Event "Yoiyama" of Kyoto's Summer Festival Gion Matsuri - GIGAZINE

Unique and Peculiar Food Stalls at "Yoiyama" of Kyoto's Gion Matsuri - GIGAZINE

Pictures of All 32 Yamaboko Floats on the Parade of Kyoto's Gion Matsuri - Part. 1/3 - GIGAZINE

Pictures of All 32 Yamaboko Floats on the Parade of Kyoto's Gion Matsuri - Part. 2/3 - GIGAZINE

Pictures of All 32 Yamaboko Floats on the Parade of Kyoto's Gion Matsuri - Part. 3/3 - GIGAZINE