Plastic Models of Beginning Gundam, Bear Acguy and more from the New Gunpla Anime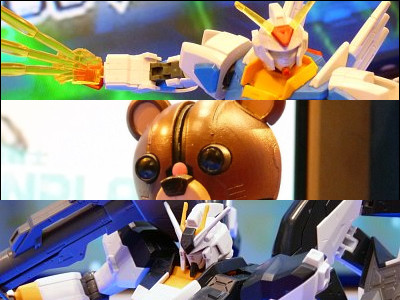 (This article was originally posted in Japanese at 12:40 July 15, 2010)

Gunpla(Gundam plastic models) from the upcoming anime Mokei Senshi Gunpla Builder were on display at Bandai's booth in Tokyo Toy Show 2010.

Read on for details and pics.
Mokei Senshi Gunpla Builder is the first ever Gunpla-themed anime, to come out this August to celebrate the toy's 30th anniversary.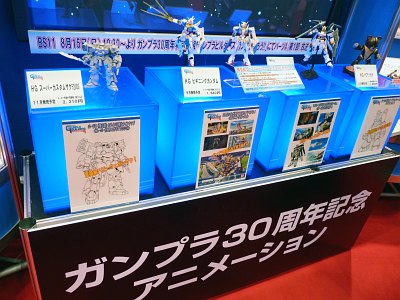 Four models based on the anime were exhibited at Bandai's booth.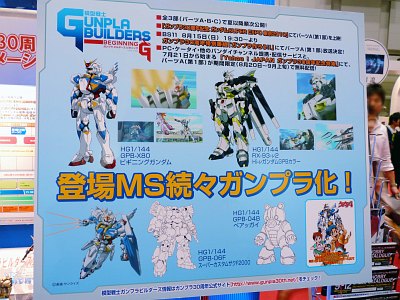 "Beginning Gundam"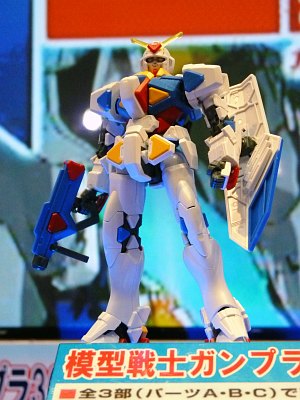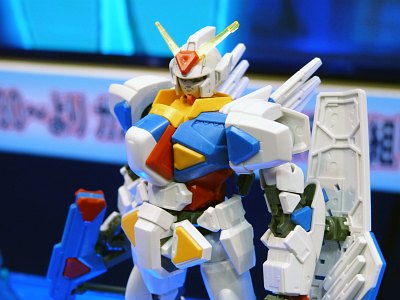 1/144 scale.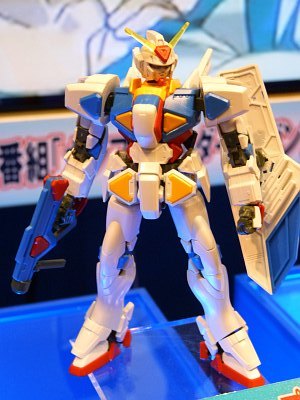 To come out in September, 2010 for 1,680 yen (about $19).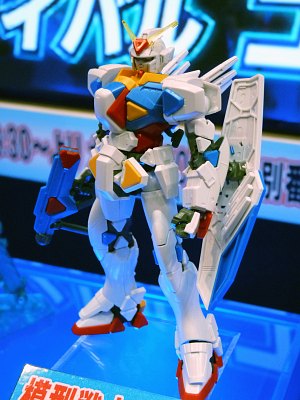 With unique claw-like three-fingered "saber hand".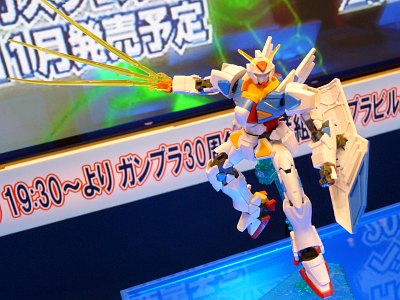 Back.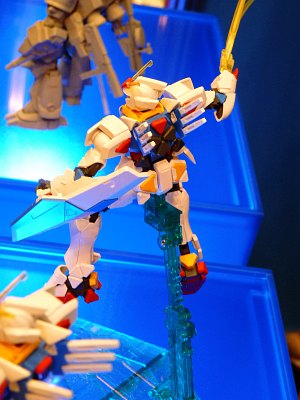 Beam saber on the back looks like angel's wing from the front.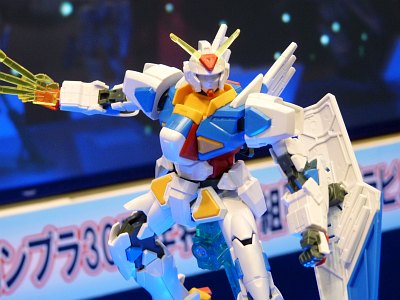 It's the very rare and mysterious Gunpla the protagonist Hal acquires in the beginning of the anime.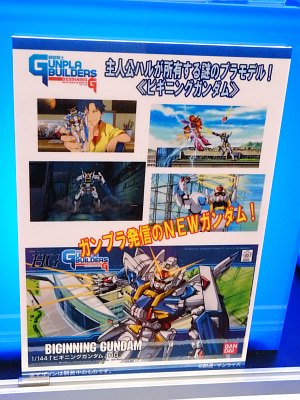 HG 1/144 RX-93-ν 2 Hi-ν Gundam GPB Colour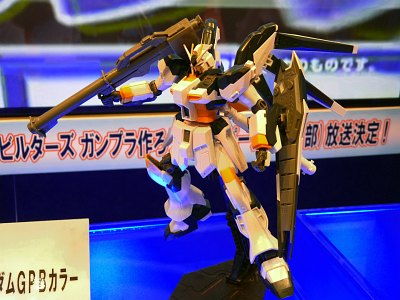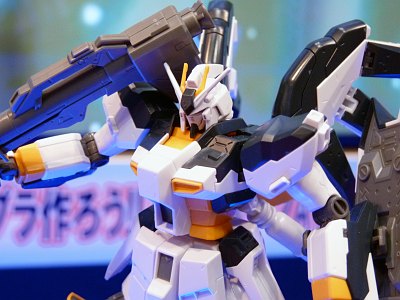 With wing-like fin funnels.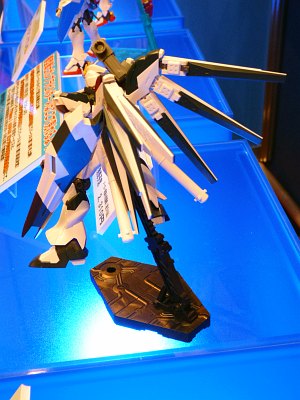 To be released in October, 2010 for 2,310 yen ($26).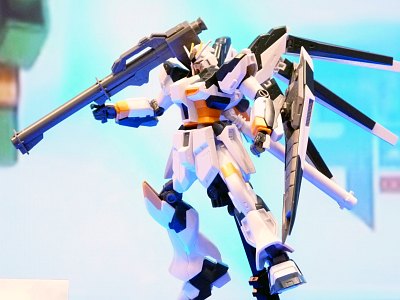 In the anime, the Hi-ν Gunpla is owned by Hal's rival Koji.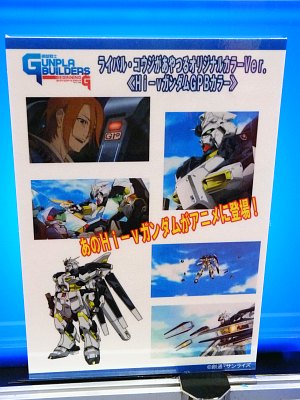 HG 1/144 GPB-06F Super Custom Zaku F2000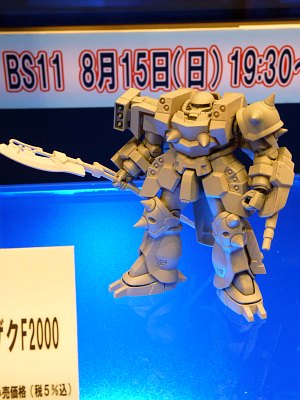 It'll appear in the second part of the three-parter anime.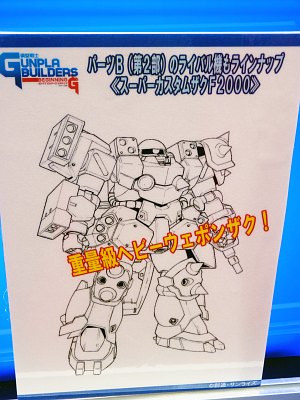 To be released in November, 2010 for 2,310 yen ($26).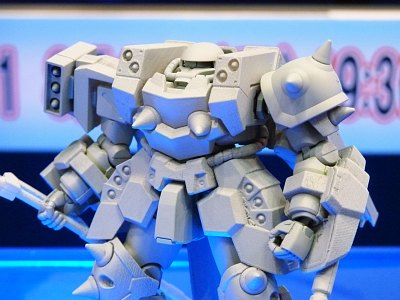 HG 1/144 GPB-04B Bear Acguy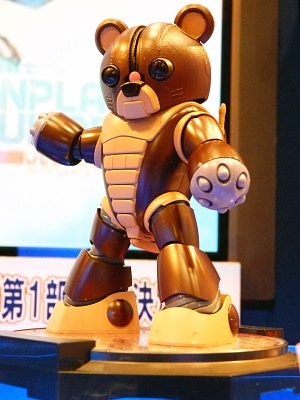 It's an Acguy Gunpla modded by heroine Lina.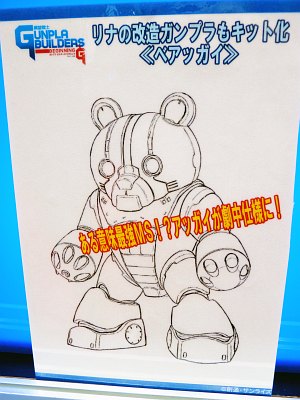 Carries a randoseru(Japanese primary-schoolers' backpack). To be released in December, 2010 for 1,890 yen ($21.50).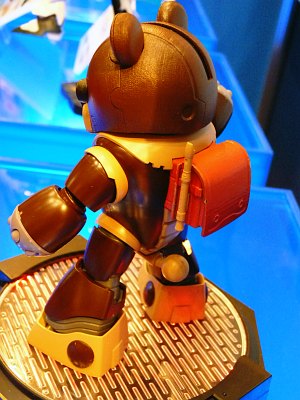 Related Posts:
Tour of Gundam Model Factory "Bandai Hobby Center" in Shizuoka - GIGAZINE

How Gundam Plastic Models are made at "Bandai Hobby Center" in Shizuoka - GIGAZINE

Photo Review of Gunpla Phone "945SH G" with Original RX-78-2 Gundam Plastic Model - GIGAZINE

The Most Campiest Mobile Suit Ever! Pink Gundam with Lace Garters - GIGAZINE