Colorful and Cute cellphone peripherals "LIFESTYLE PRODUCTS" for KDDI's new iida cellphone handset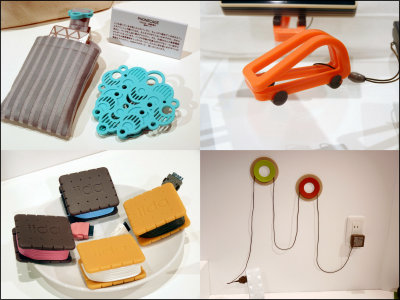 (This article was originally posted in Japanese at 12:10 July 13, 2010.)

KDDI's "LIFESTYLE PRODUCTS" series unveiled with LIGHT POOL are KDDI's genuine accesories which are quite cute and fashinable, makes you want to carry it around and show off.

Read on for detail.

"Biscuitta", an AC charger case. Long cable looks like sweet cream when rolled between biscuit-like spindle. To be sold in dark brown and light brown at 990 Yen(about $11 USD) each.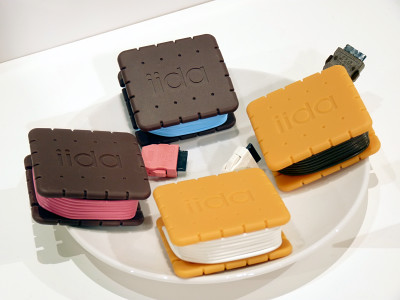 "CODE ROUTER" to hang extra cables. To be sold in set of red and green rings at 1980 Yen($22 USD).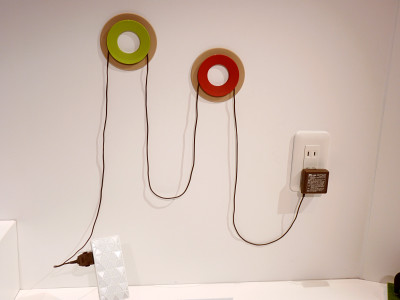 In-bag cellphone case "PHONECAGE".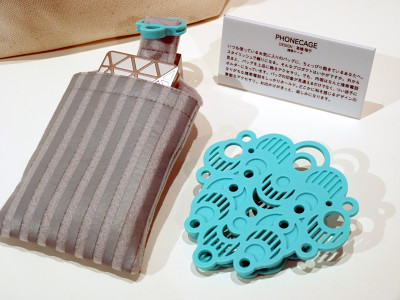 Big pinch hangs the case at the edge of the bag. To be sold in blue and pink at 2480 Yen(about $28 USD) each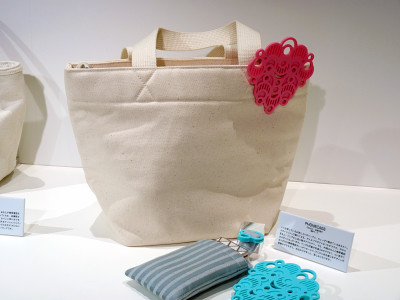 Pinch and the case connects like this.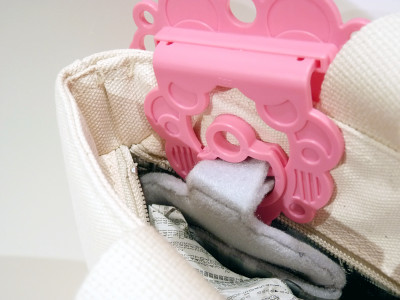 "CLIPCAR" Universal cell phone stand-cum-holding clip.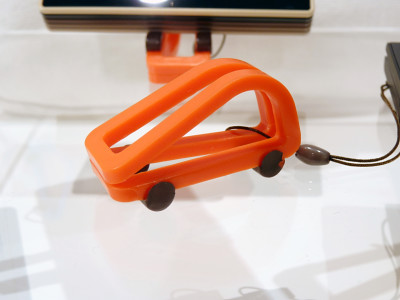 Holds a handset like this.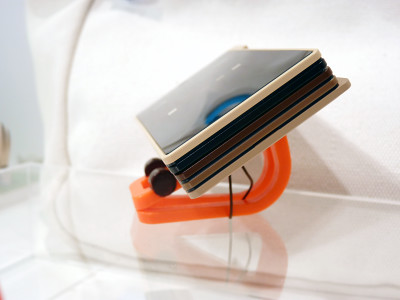 LIGHT POOL FILM, a light diffuser label for LIGHT POOL phone. Smokey pattern and Japanese Paper pattern are available at 680 Yen each(about $8 USD).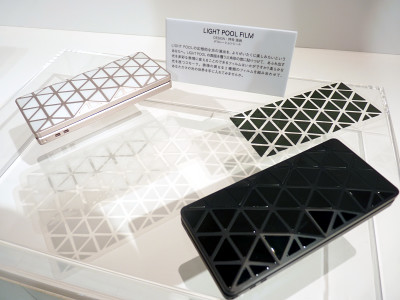 "LIGHT POOL JACKET", Using special bonded textile "BREATHAIR", the case gives a good protection while exposes LED light. Sold at 8820 Yen(about $99 USD)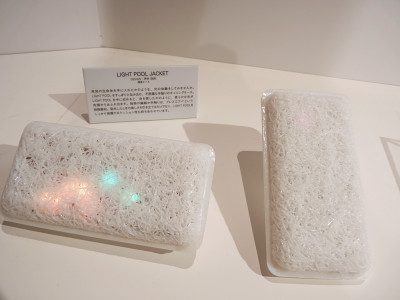 Related Post:
Compact and Simple "lotta" with a Lotta Fun, New Handset for KDDI's "iida" Line - GIGAZINE

Quick Photo Review on KDDI'S "PLY" and "PRISMOID" handset for "iida" line - GIGAZINE

Winners of "iida AWARD 2010" Cellphone Peripherals Design Contest - GIGAZINE