NHK to Cancel Live Broadcast of Sumo Wrestling Nagoya Tournament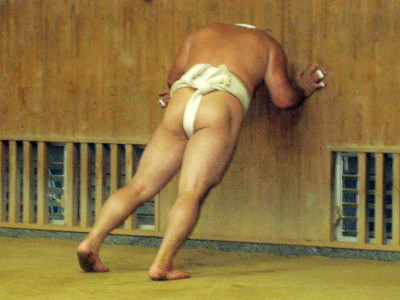 by johdax

(This article was originally posted in Japanese at 17:22 July 06, 2010.)

Sumo world is now shaken with illegal betting on professional baseball by sumo wrestlers and stable masters(coaches) including high-ranked wrestler Kotomitsuki. As of now, 27 sumo personages are revealed to be involved in the baseball gambling, while 49 others are participating in other illegal gambling on Mahjong, golf, hanafuda and such.

The case is calling great aftermath. Many sponsors including food industry giant Nagatanien, a big sponser for a long time, decided to withdraw their sponsorship, and NHK, Japanese public broadcasting organization, announced to cancel their live coverage of sumo wrestling tournament held in Nagoya.

Read on for detail.

NHK President announced to cancel Sumo Telecast NHK News

NHK to cancel Sumo series in Nagoya, Quite anomalous - 47NEWS

NHK president Shigeo Fukuji announced at a press conference that NHK is cancelling live telecast of Sumo wrestling in Nagoya starting from July 11. NHK has been broadcasting sumo wrestling on radio and TV since 1928 and 1953 respectively. This is the first halt after the World War II. Only the results will be broadcasted after the game.

He said there are about 12,600 complaints, 68% are disapproving on telecast and only 13% are approving telecasts.

Nihon Sumo Kyokai has dismissed Kotomitsuki and stable master Otake from the sports, and demoted many other people involved in the scandal. Sumo world is said to be connected with underground community although sumo wrestling is considered as "National Sports" of Japan. Their autopurification is called into question.

Related Post:
Stills from the 1st episode of "Taisho Baseball Girls" - GIGAZINE

Stills from the 1st episode of "Taisho Baseball Girls" - GIGAZINE
in Note, Posted by darkhorse_log