"Sokuseki-Men-Cyclopedia"; Great Book on 1,046 Instant Noodle Collection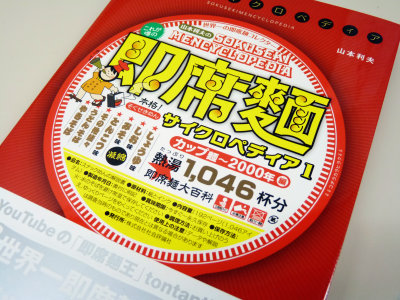 (This article was originally posted in Japanese at 18:00 June 27, 2010.)

You will be astonished to see the Japanese obsession with instant noodles. Every grocery store has a great variety(sometimes several dozen) of instant noodles and new products are coming out every day.

This book "Sokuseki-Men-Cyclopedia(Instant-Ramen-cyclopedia)"reviews astonishing 1,046 kinds of ramen. Could be a great source for Ramen huntings.

Read on for detail.

Sokuseki-Men-Cyclopedia | General Publishing Shakai Hyoron Sha

Instant Ramen is an Instant Ramen, after all

The cover seems to be designed after Nissin's Cup Noodles.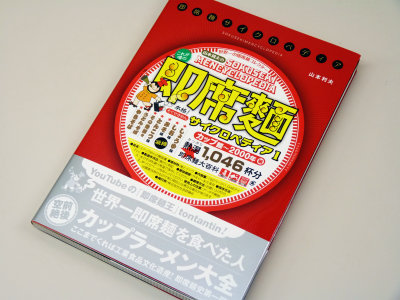 "After all, an instant ramen is an instant ramen. It's not a fresh ramen, nor a restaurant ramen"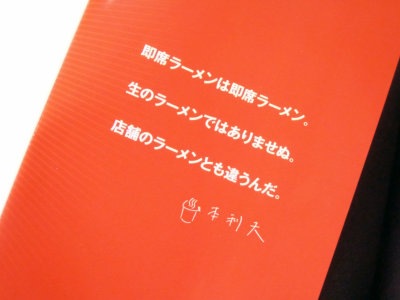 The back.


Breakdown of 1046 ramens in soup flavors shown in "nutrition fact" style. Soy-Sauce flavored ramen has most share, followed by Tonkotsu flavored ones.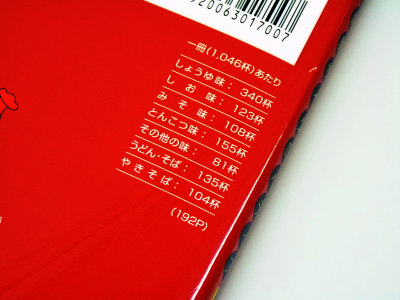 Soy-sauce ramen is said to have plain flavor, but ramens shown here such as "croquettes ramen", "takoyaki ramen" or "mayonnaise ramen" seems quite oily.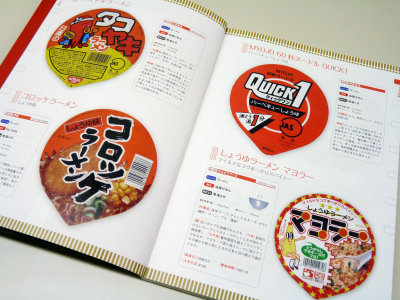 Shio(salt) flavored soup is likely to be combined with seafoods.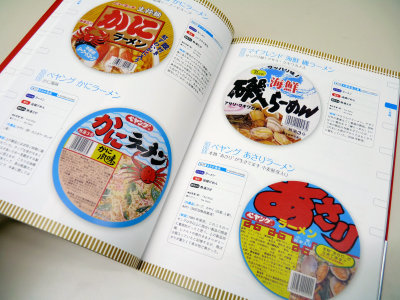 "Waka-Taka Miso Ramen"; probably named after sumo wrestler brothers Wakanohana and Takanohana, but we couldn't see any connection with ramen and sumo.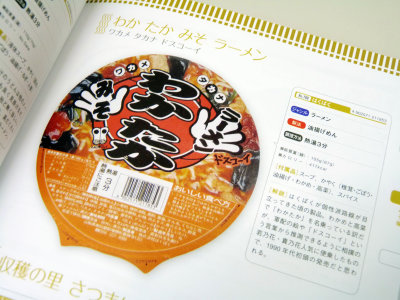 Some are made under supervision of popular ramen restaurants. This "Sugakiya Ramen" is an Aichi pref. origin ramen loved by locals.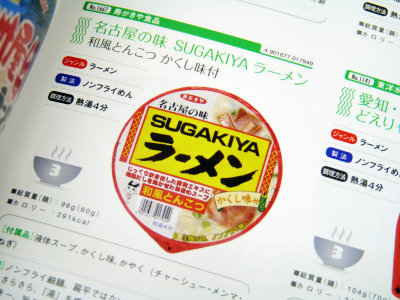 And some more unique lineups; 60sec. ramen, cooled ramen, eel ramen...


Some has unique free bonus with ramen, but one with a chewing gum(bottom right) seems too unique.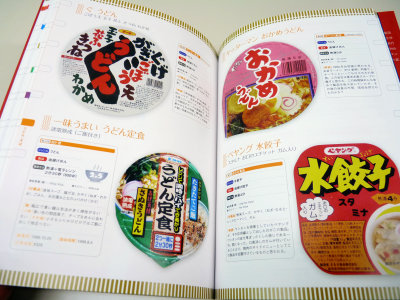 Products with colorful packages from "Instant fried noodle" section.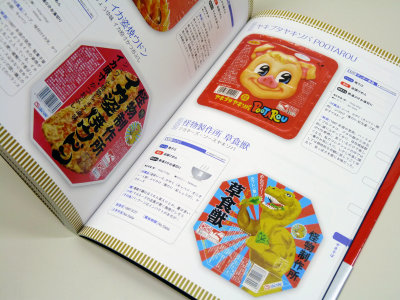 Author Toshio Yamamoto has uploaded enormous amount of noodle videos on his YouTube channel. If you are interested in instant noodle, you gotta check this.

YouTube - tontantin's channel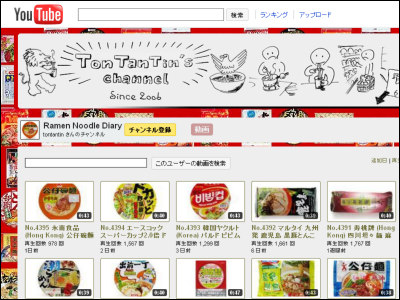 Related Post:
"Spider-Men!!" the Amazing Spider-Man noodles sold only in Universal Studio Japan - GIGAZINE

We Chanced the Hazardous Fireball Ramen at Kyoto "Men Baka Ichidai" - GIGAZINE

Cup Noodles Look-Alike Puzzle that Defeated All Visitors in TOKYO TOY SHOW 2009 - GIGAZINE

"Char-Custom Cup Noodle Red Curry" came out Three Times Hotter than Normal Curry Noodles! - GIGAZINE