"AKIRA" directed by Hughes Brothers, Albert Hughes Confirmed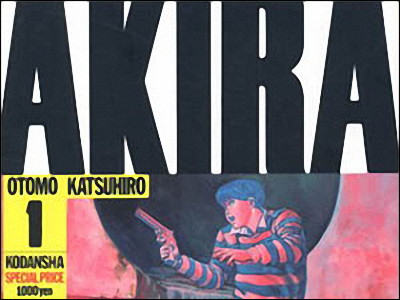 Latest Hughes brothers' film The Book of Eli opened in Japan last week on June 19, under the title The Walker. On a phone interview by Japanese newspaper Sankei Shimbun, Albert Hughes let it slip that his next project is in fact AKIRA, the long-awaited live-action remake of the groundbreaking anime film.

Read on for details.
Confirmed: Hughes Brothers to direct "AKIRA" live-action films | eiga.com

Warner Brothers and Appian Way (Leonardo DiCaprio's production company) is said to be planning to adapt two movies from the manga, with each one covering three volumes. It was reported this February that Warner Brothers is in negotiations with the Hughes Brothers to direct the film, but no official announcement has been made.

On a recent phone interview by Japanese newspaper Sankei Shimbun on his latest film The Book of Eli, Albert Hughes stated that his "next project is AKIRA", and he's "now busy working on the storyboard and plot".

"I first watched Katsuhiro Otomo's masterpiece AKIRA in 1994, and have been fascinated with it since then", he added.

Related Posts:
1/6 Model of Shotaro Kaneda's Custom Motorcycle from "AKIRA" that emits Light and Sound - GIGAZINE

FULL METAL PANIC! going live-action starring Zac Efron - GIGAZINE

"GANTZ" Going Live-Action Starring Ken'ichi Matsuyama and Kazuya Ninomiya - GIGAZINE