"Loveplus+" heroines adorn the cover of TV listings magazine "TV Bros."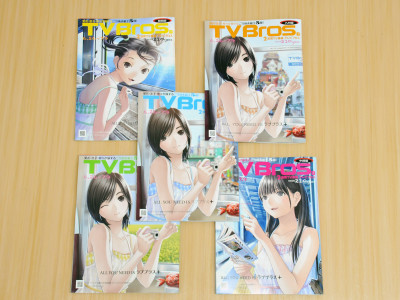 (This article was originally posted in Japanese at 13:02 June 22, 2010)

Loveplus+, the revised edition of Konami's immensely popular dating sim is launching this Thursday, and the craze is as strong as ever in Japan.

Heroines of the game will be featured on the cover of TV listings magazine TV Bros., in five regional versions. The publisher Tokyo News Tsushinsha kindly provided us copies of all five editions before the issue is to come out on June 23.

Pics after the cut!
June 26th issue of TV Bros., to come out on June 23. The magazine is published in five regional editions: Hokkaido, Kanto, Chubu, Kansai and Kyushu.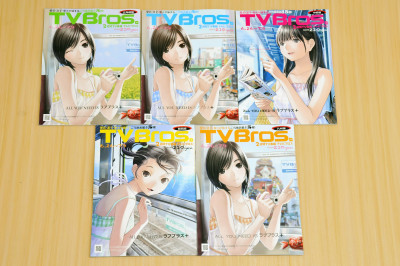 The Loveplus covers are quite remarkable considering TV Bros.'s status as a TV listings magazine, not a game magazine nor an anime magazine. The covers usually feature celebrities such as footballer Keisuke Honda seen on this cover.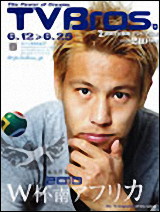 Hokkaido Edition features Manaka Takane on a train, passing by a field of flowers. The text on the bottom says "All You Need Is Loveplus+".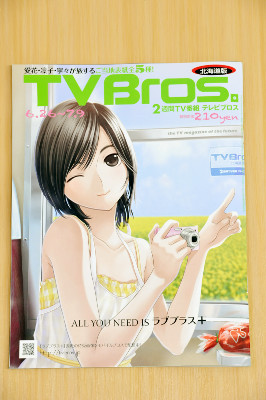 Kanto Edition also features Manaka. The train's passing by the town of Akihabara.


Chubu Edition: Nene Anegasaki on a train platform seeking where to go eating.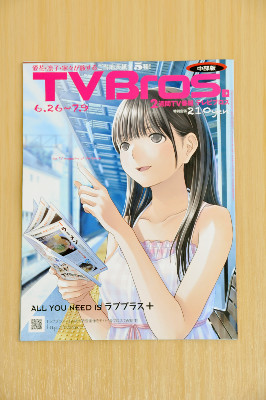 Kansai Edition: Rinko Kobayakawa on her way to Atami.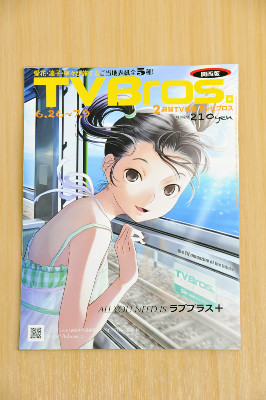 Kyushu Edition: Manaka and Hakata Yamakasa Festival.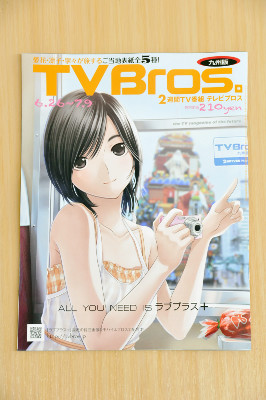 There're also a pin-up inside tha magazine, each edition featuring the same illustration as the cover.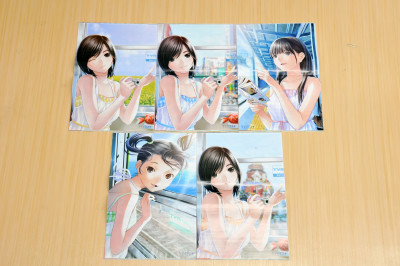 Usually, these glossy pages feature gravure idols.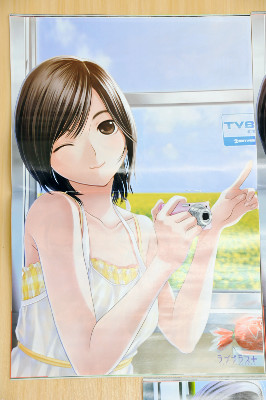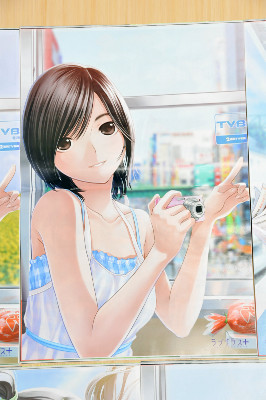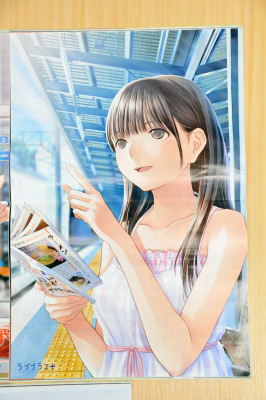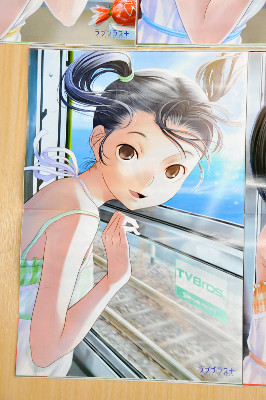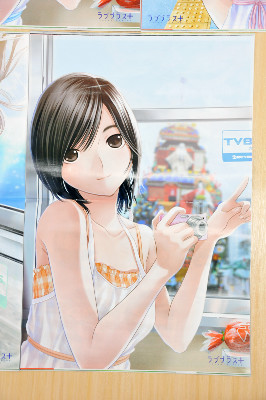 Manaka Takane is featured on three editions. The colour of her outfit is a bit different, and she's winking on Hokkaido edition.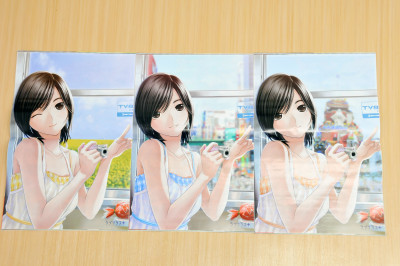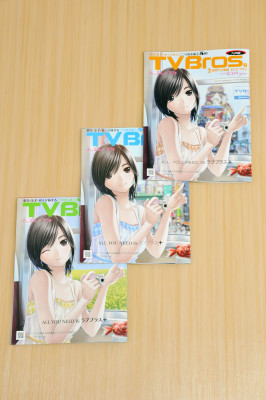 Feature article on Loveplus+.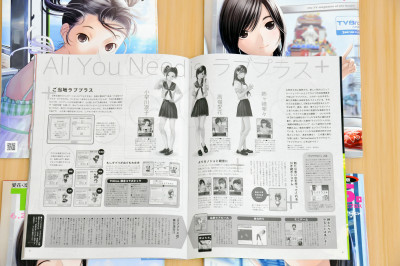 A spread on idol grup SKE48 also had slightly different picture for each edition.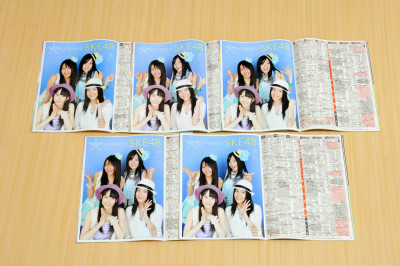 Related Posts:
TV magazine cover knocked over by "Love Plus" heroine Aika Takamine - GIGAZINE

Deco-Motorcycles "Itansha" Covered In Various Moe-Characters - GIGAZINE

Scale Models of "Idolmaster" Ita-Fighter Jets at Shizuoka Hobby Show 2010 - GIGAZINE