Matching Rings for you, and your figurines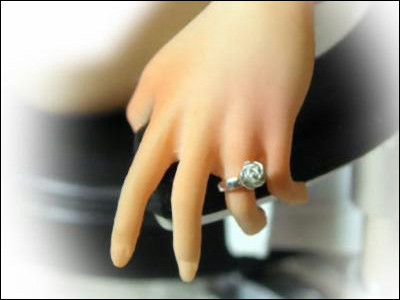 An industry statistics say that a new figurines come into the world every two days. This makes Japan heaven for anime figure modelers, but also this gives rise to a problem; How should enthusiastic collectors show their love? How could he classify the dearest one from so many of them?

Facing the problem, Japanese toy manufacturer Questioners brought a pair of matching rings for you and your figurine.

Read on for detail.

Questioners Co, Ltd.

Name of this matching rings "7/6R" means that these are rings for 1/6 scale figures and 1/1 scale humans(owners); 1/6 + 1/1 = 7/6. Designed for both men and women and made from SV925 sterling silver. Sold at 9800 Yen(about $107USD).

So here's matching rings for you and your figure.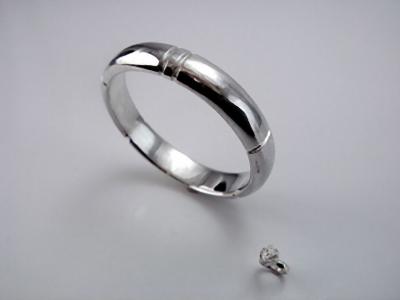 A Figures' ring with rose charm is only this big. Matches 1/6 scale figures(about 12" tall)..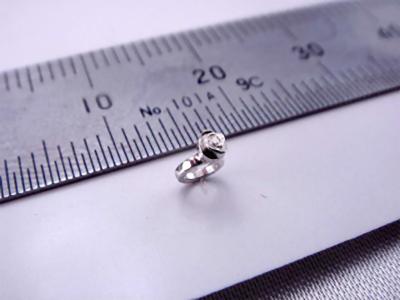 There's a base hall on the larger ring.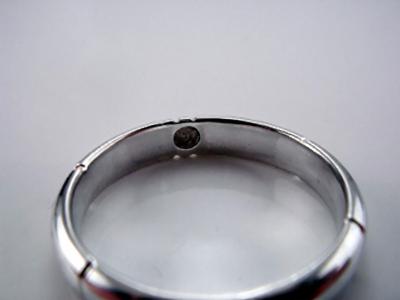 You can set the smaller ring here.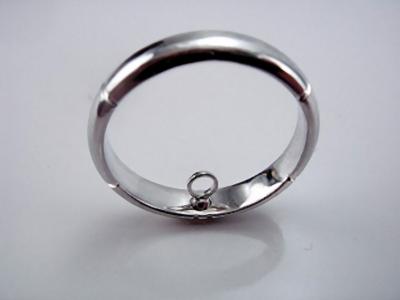 See the left hand of Amane Shiratori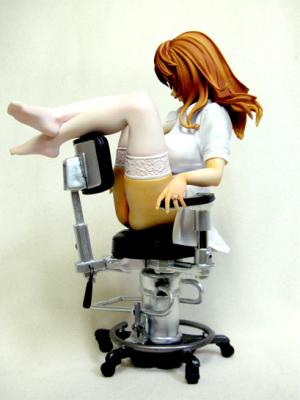 The ring can be worn like this.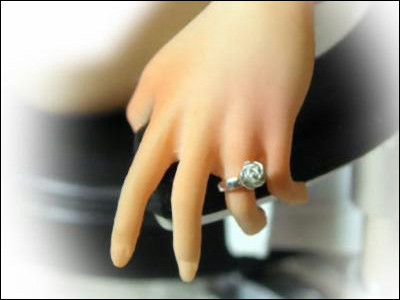 Related Posts:
Wonder Festival 2010 Winter: Table of Contents - GIGAZINE

Miscellaneous Bishojo Figures: Part 1 - WONDER FESTIVAL 2009 [SUMMER] - GIGAZINE

Miscellaneous Bishojo Figures: Part 2 - WONDER FESTIVAL 2009 [SUMMER] - GIGAZINE