Another Android Tablet to come from Sony, along with portable game console in 2010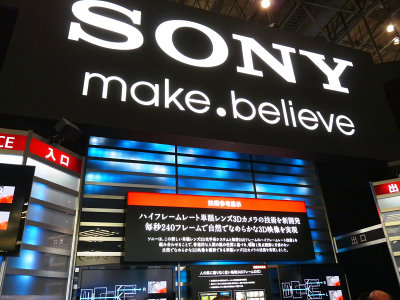 (This article was originally posted in Japanese at 11:35 May 31, 2010.)

It became clear that Sony is planning another evolution on mobile device. They are going to release multiple products including Android tablet and "combined device" of portable game console, music player and cellphone.

Read on for detail.

(JP)asahi.com (Asahi Shimbum): Sony to release new mobile information terminal against iPad - Business and Economics

Sony's got lineup of competent mobile device like Xperia phone, PSP game console, Walkman music player and so on but its presence in mobile market is relatively declining these years because of iPod and iPhone booming.

To counter this, Sony made a decision to combine their unique mobile products. There's no saying the exact detail on new lineups, but they will be based on Android OS and include a new game console and a tablet PDA.

Sony has been leading Japanese mobile device industry with quite a few small-yet-high-performance products. Starting from their famous Walkman of 1979, there were so many unique devices like passport-sized camcoder "Handycam" CCD-TR55 and one of the first slimline laptop VAIO PCG-505. They are also making an effort on further portability with TransferJet wireless technology and "rollable" ultra-thin OLED displays.

Can Sony bring another evolution on mobile device market? Its anyone's call.

Related Post:
Sony Ericsson's Xperia(SO-01B) Android Phone Hands-On - GIGAZINE

Videos of Sony Ericsson's Xperia Android Phone in Action - GIGAZINE

SONY Developing WALKMAN with Google Android OS - GIGAZINE

30 Years in 3 Minutes, a video chronicle of Sony's Walkman - GIGAZINE

Could there be "Game Phone"? - GIGAZINE
in Mobile, Posted by darkhorse_log