Evolution of "Special Move" Button Combinations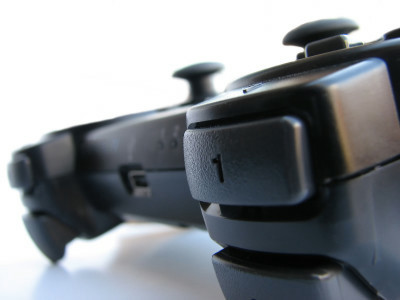 The history of "special button input combination(often called 'command' by Japanese)" is as long as that of computer games. First they were hidden as secret tips(like famous Konami code) and later became a trigger for special move in most of head-to-head fighting games.

The image after the link shows the evolution of key combinations for "Signature Move" in these games. See how they become complicated.

Read on for detail.

The basic move: good old Karateka action needs only one button.



Shoryu-ken, or Dragon Punch. One of the three signature moves continuing from the first Street Fighter.



Shinkuu Hadoken, or Super Fireball. Now getting much complicated.



Near Future: Keyboard battering, maybe.



Only a real vertuoso can drive this.

You can see the full image here.
(JP)Special Move Combination - Daily Daydream

Related Post:
Video of Street Fighter II, Xevious and Family Stadium on "Mousou Controller" Sound Keychain - GIGAZINE

Minority Report Coming Real with Gesture Remote Controller: CEATEC JAPAN 2009 - GIGAZINE

DIY-ing "VR Game Gun", the ultimate Virtual-Reality gun controller - GIGAZINE

Eyeball Remote Controller by Docomo: CEATEC JAPAN 2009 - GIGAZINE

"PlayStation Move" Motion Controller to Launch Worldwide this Autumn, Along with a Sub-Controller - GIGAZINE

"PlayStation Move" Motion Controller to Launch Worldwide this Autumn, Along with a Sub-Controller - GIGAZINE
in Game, Posted by darkhorse_log