"Drainspotting" Book Shows Beautiful Manholes in Japan for Manhole Enthusiasts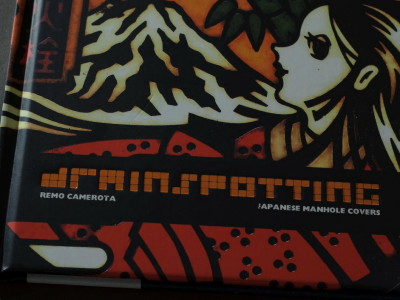 (This article was originally posted in Japanese at 13:22 May 24, 2010)

We fail to notice on streets we pass by everyday, but yes, when you think about it, our manhole covers might be the prettiest in the world. Almost 95% of the municipalities in Japan now have their own customized manhole covers portraying the region's culture, from landmarks to festivals to plants and animals.

Photographer Remo Camerota's new book Drainspotting explores the world of Japanese manhole covers with vast collection of pictures and great details.
DRAINSPOTTING

Mark Batty Publisher : » Drainspotting

Drainspotting by Tokyo-based photographer/film maker Remo Camerota is to be published on June 22, 2010 by Mark Batty Publisher. Available for pre-order via Amazon.com.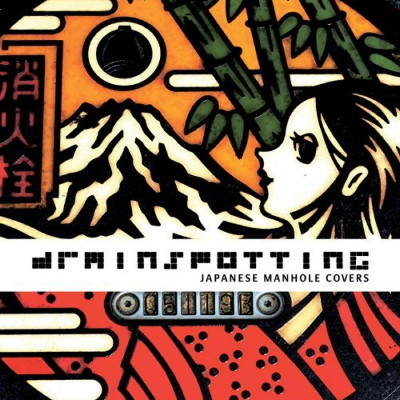 Cover.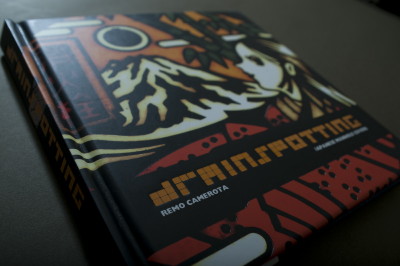 It's a 6.25×6.25 inches casebound book, 96 pages.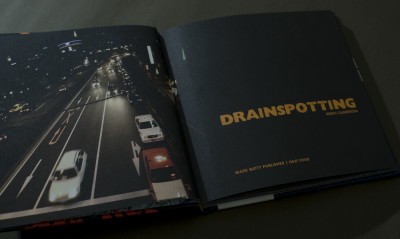 The manhole covers seem to be sorted by the region they're spotted. This page shows Kanto region.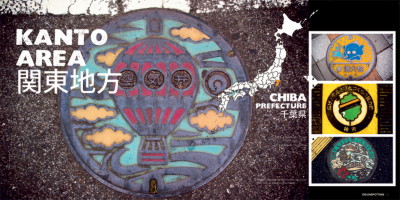 And the chapters are divided to each prefecture. Here's Saitama.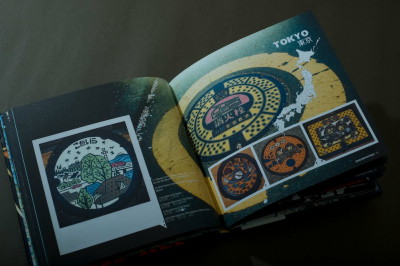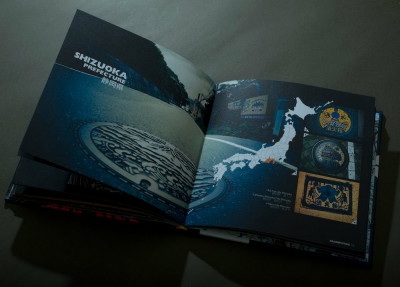 Mt. Fuji is featured on Fuji and Yaizu's manhole covers.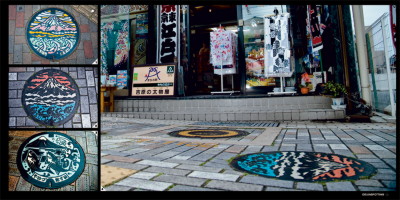 Some of these are fire hydrants rather than manhole, as you can see from the firefighter and fire engine.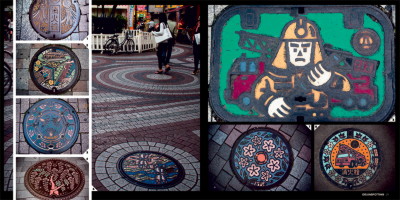 Manhole covers in Tokyo Disneyland. Do they have these in Anaheim or Florida?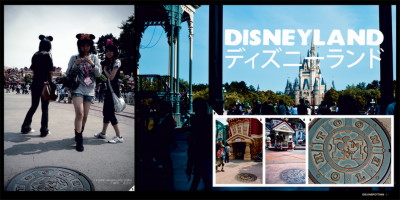 A chapter for historic manholes, from 50 years or more ago. Most manholes in Japan are round now, but they must have been square-shaped back then.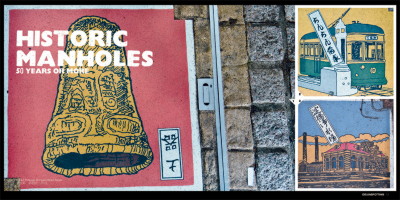 By the way, you might have thought that the colour on manhole covers is actually paint. But according to Camerota, what is actually used to enhance and brighten up these metal covers is unsuspecting tree resin which is poured into the covers many grooves and crevices.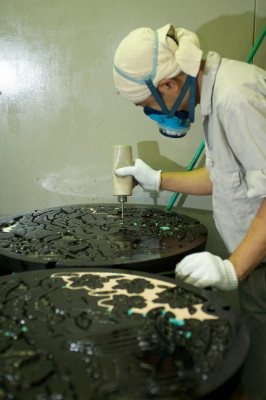 The colours last about 20 years.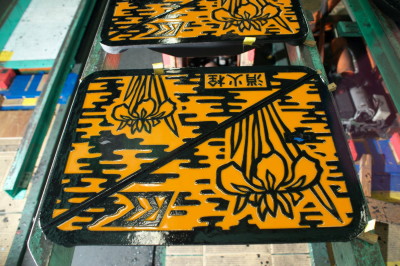 On the blog for the book, some choice specimens from the vast collection are featured as "Drainspot of the week". This one from Ishinomaki, Miyagi is adorned by '70s anime character Robocon in honour of its creator Shotaro Ishinomori who was born in the region. The Ishinomori Manga Museum opened in the city in 2001.


Little Red Riding Hood adorns the manhole cover for Ishibashi, Tochigi since it is the sister city to Steinbrücken in Germany, in the area where the Grimm Brothers come from. "Ishi-bashi" literally means "stone bridge", like the company Bridgestone, and so does Steinbrücken.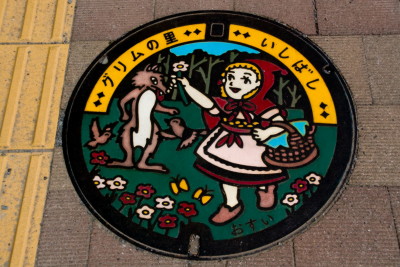 A similar-themed book The Manhole Cover in Japan(1984) by Joji Hayashi is considered classic in the genre, but the book was never published outside Japan to our knowledge (or it's out of print). Plus, many cities and towns must have introduced their "beautified" manhole covers more recently, so Camerota's book looks worthwhile for Japanese, too.


You can see more works by Remo Camerota on his studio's website.

http://www.whitewallstudios.net/

Related Posts:
"Japanese Schoolgirl CONFIDENTIAL"; A Perfect Explanation for Japanese Schoolgirls - GIGAZINE

Power Spot "Karube Shrine" Dedicated to Women's Breast - GIGAZINE

Local Tokusatsu Hero "Soryushin Mavel" Saved The Day! - GIGAZINE

150 Goofy Mascots Gathered at "Yuru-Chara" Festival: Hikone, Shiga - GIGAZINE

Japan Media Arts Festival 2009: Table of Contents - GIGAZINE
in Note, Posted by darkhorse_log