[EXCLUSIVE] Special Trailer and Behind-the-Scenes Pics from Tsukamoto's "Tetsuo: The Bullet Man"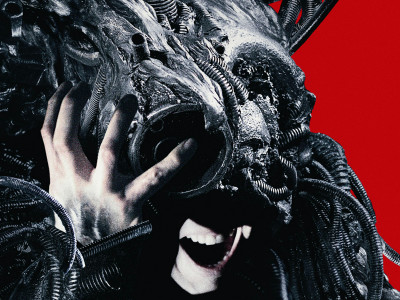 (This article was originally posted in Japanese at 18:46 May 20, 2010)

Tetsuo: The Bullet Man, the latest in Shinya Tsukamoto's cyberpunk film series, will hit the theatres in Japan this Saturday, May 22nd.

The Japanese distributor provided us an exclusive trailer with additional snippets from the movie. Make sure you'll watch it at full volume!!!

Videos and pics after the cut!
(Japanese)"Tetsuo THE BULLET MAN" Official Site

Calm office worker Anthony, son of an American father and a Japanese mother, lives in Tokyo with his wife, Yuriko, and their little son Tom. Since Anthony's mother died of cancer, his scientist father has been overly fearful for his son's and grandson's health and rigidly subjects Anthony and Tom to monthly physicals.

Walking home one day, Tom is killed in a hit and run before Anthony's eyes. Losing their boy pushes Yuriko over the edge and triggers violent emotions in Anthony, whose body begins to transform. Little by little, his cells turn into iron. When the driver who killed Tom reappears and Anthony learns the truth about his father's past experiments on human guinea pigs and about his mother's death, Anthony mutates into a mass of metal--a human weapon fueled by an uncontrollable rage.

Here's our exclusive trailer! The movie's filmed in English, with Japanese subtitles.
YouTube - "Tetsuo: The Bullet Man" GIGAZINE Special Trailer


And here are some behind-the-scenes pics. The film is written and directed by Shinya Tsukamoto. He also did the art directing, special effect and editing.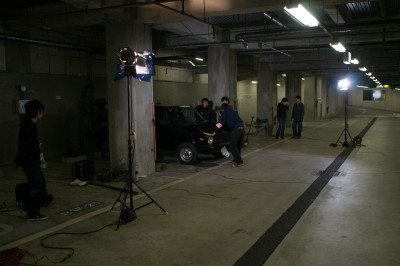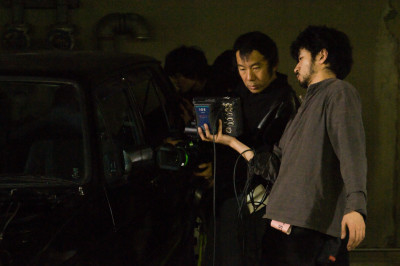 And he plays the role of the villain, the driver who killed the hero's son.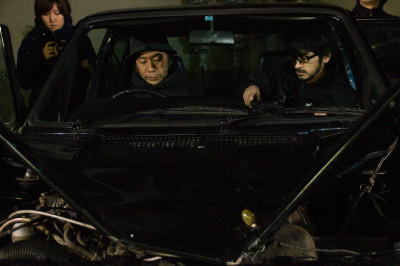 Tsukamoto uses almost no CG, favouring old-school special effect.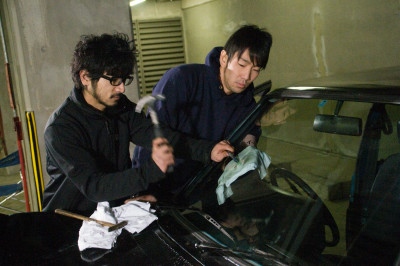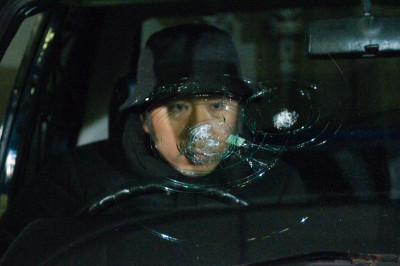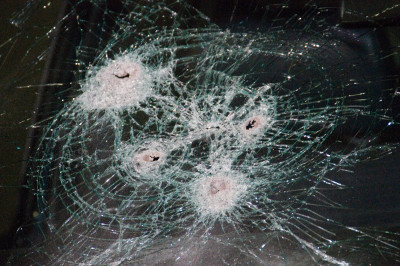 By the way, these pictures are shot by actor Eric Bossick who plays the lead. He's also a professional photographer whose works have appeared in magazines like Japanese Rolling Stone, ELLE and smart.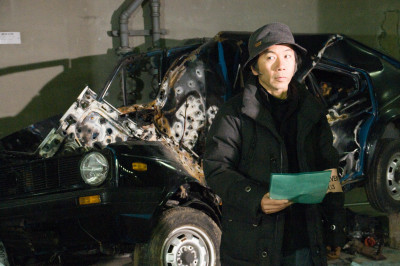 © Eric Bossick

Here are some pics of Eric Bossick turning into Tetsuo with prosthetic makeup.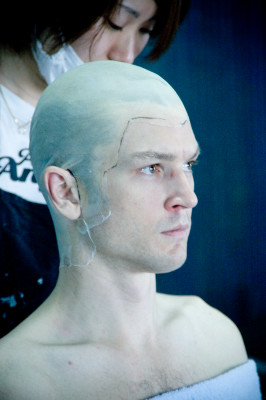 The lifecasting process.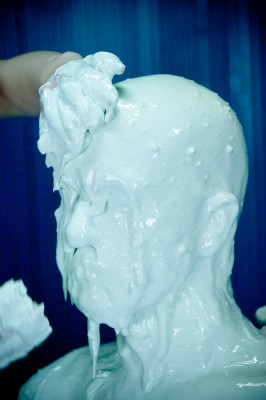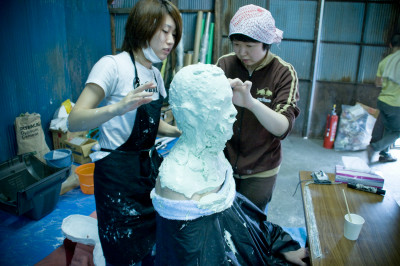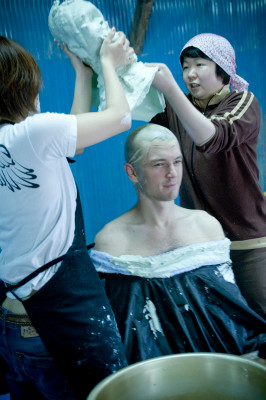 Tsukamoto sculpting various masks and prosthetic pieces using the mold.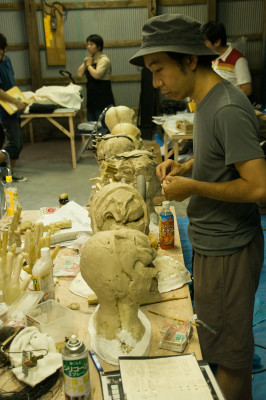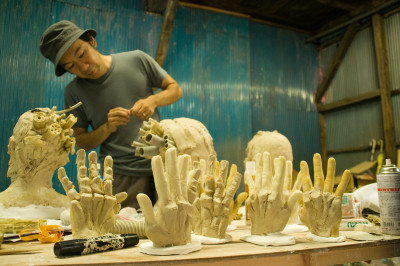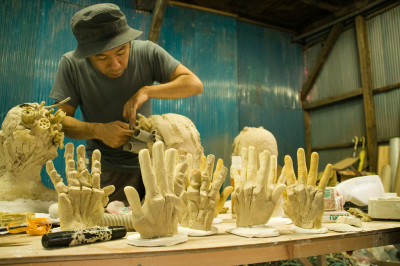 Creepy.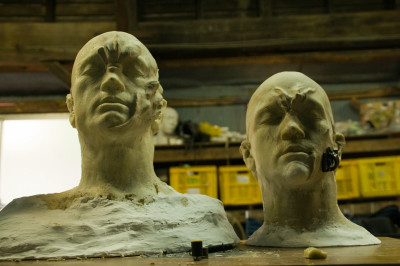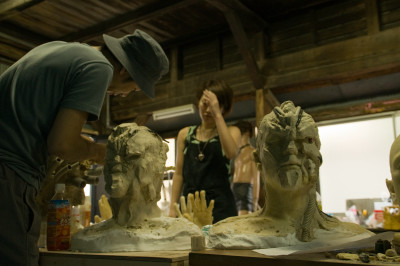 Here's what it look like on the actor.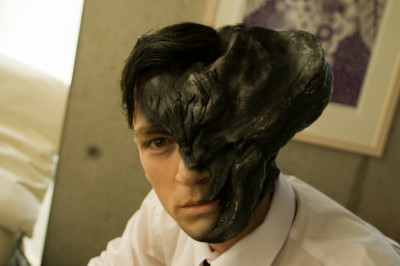 Again, make sure you watch it at full volume, since the movie's seriously LOUD, and the loudness seems to be a statement in itself. Tsukamoto himself has reportedly checked out the sound system in all the theatres in Japan the movie is to run, making sure they're loud enough.

Here's the Japanese official trailer. Crank up and enjoy!
YouTube - "Tetsuo: THE BULLET MAN" Trailer


© TETSUO THE BULLET MAN GROUP 2009

Related Posts:
Japanese Horror Flick "Grotesque" Banned in Britain - What the Director Has to Say? - GIGAZINE

Interview with Actor Louis Ozawa Changchien on Upcoming Film "Predators" - GIGAZINE

"ENJIN BEATBOX" Ape-Man Beatboxer in the Engine Room Unmasked - GIGAZINE