Photo Review of Gunpla Phone "945SH G" with Original RX-78-2 Gundam Plastic Model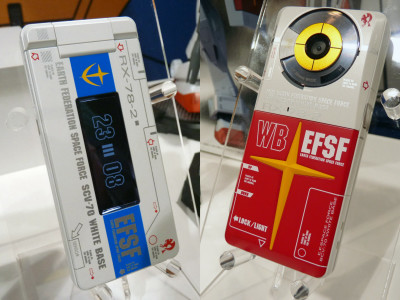 (This article was originally posted in Japanese at 18:25 May 18, 2010)

We were able to ogle the "Gunpla Phone" 945SH G Ver.GP30th announced today by KDDI at the press conference.

Pics after the cut!
"945SH G" by Sharp.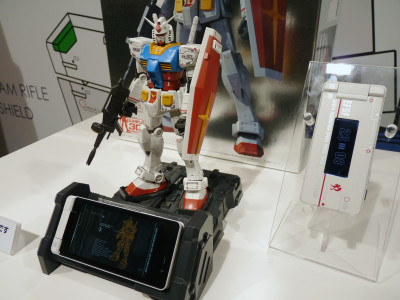 The promotional model was dressed as an Earth Federation Forces officer.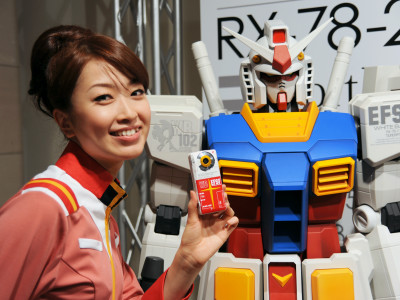 Comes with a Gunpla of RX-78-2 Gundam specially designed for this phone.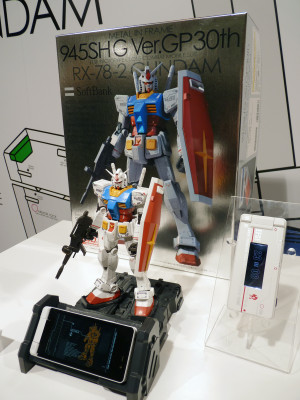 Package.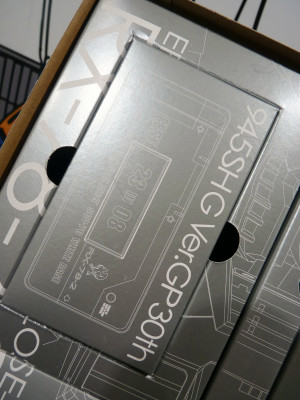 The plastic model comes as a kit but it looks like a entry-level Gunpla, not too tricky or time-consuming to assemble.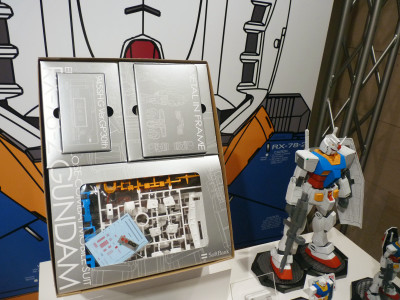 The phone is based on Sharp's "945SH", a new model for this summer announced today. Features 3.4 inch (854*480) full-wide VGA NEW Mobile ASV LCD, 1.4 inch (64*192) OLED sub-display, 12.1 mega pixel anti-shake autofocus camera, and various pre-installed Gundam contents.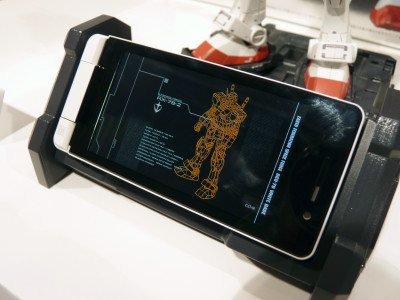 Right side.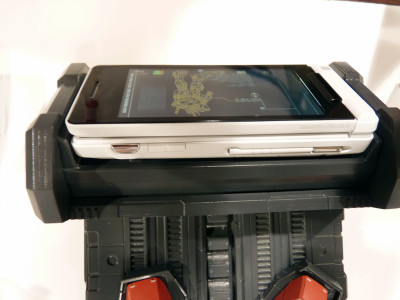 Left side.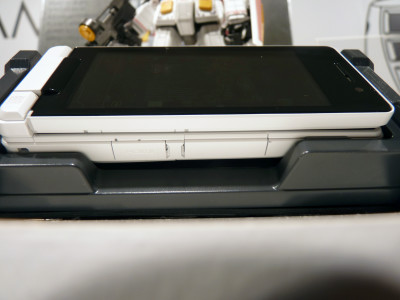 Back.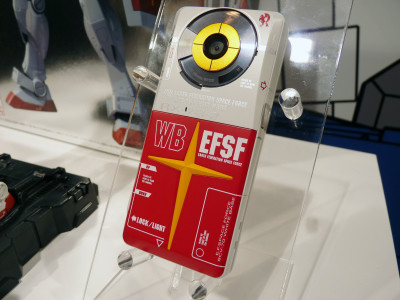 The model standing next to the box is bigger than the one bundled with the phone.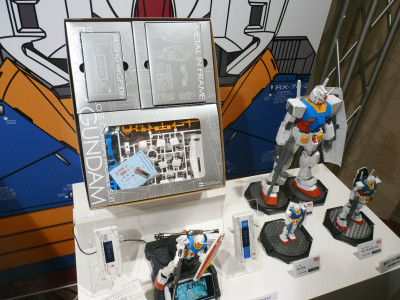 Pose it and display with the phone on the special cradle.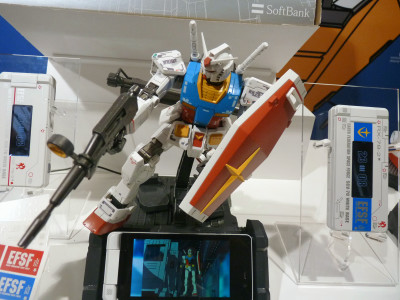 Comes with decals to decorate the phone.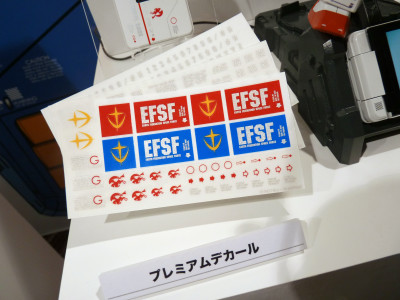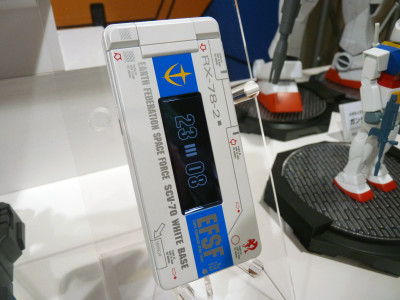 "945SH G" is to come out in mid September at the earliest. SoftBank shops and the official online shop will start accepting pre-orders on May 19.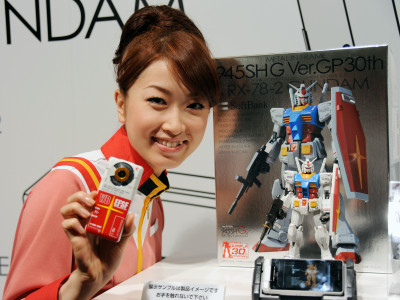 SoftBank New Models | Summer 2010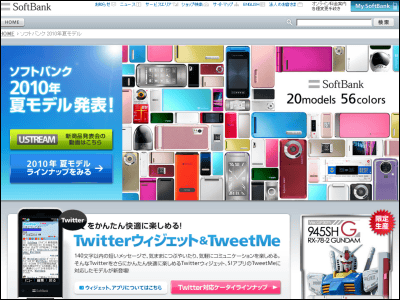 Related Posts:
Tour of Gundam Model Factory "Bandai Hobby Center" in Shizuoka - GIGAZINE

How Gundam Plastic Models are made at "Bandai Hobby Center" in Shizuoka - GIGAZINE

Gundam Model-themed anime "Mokei Senshi Gunpla Builders" to Celebrate the Toy's 30th Anniversary - GIGAZINE

NTT docomo's EVANGELION Phone Unveiled! - GIGAZINE