NTT Docomo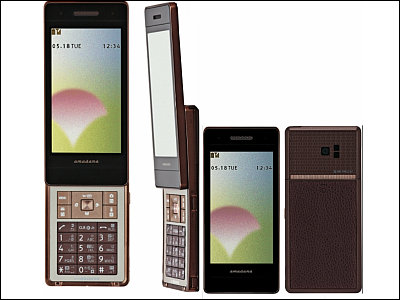 (This article was originally posted in Japanese at 22:38 May 18, 2010)

NTT docomo has recently announced their new cellphone handsets for Summer 2010.

Following our previous post, this post will show you three smartphones "LYNX", "dynapocket" and "BlackBerry Bold 9700", high-end models in "docomo PRIME series" including the world's first cellphone capable of full HD (1920*1080) video shooting, and many more!

Read on for details and pics.
Smartphones

LYNX SH-10B by Sharp (due July, 2010)
Android1.6-based smartphone featuring 5.0 inch full-wide VGA NEW Mobile ASV LCD touchscreen (960*480) and 5.0 mega pixel face-recognition autofocus CMOS camera. Supports DLNA.

Red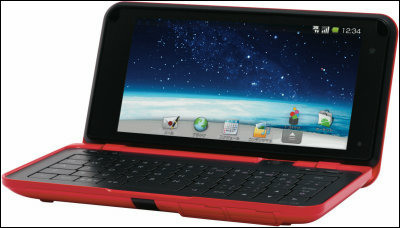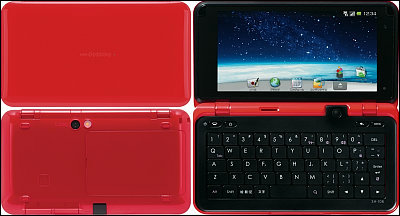 White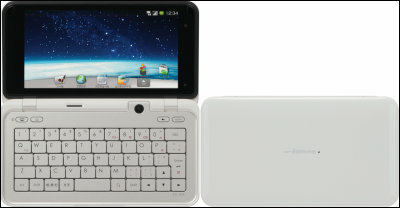 dynapocket T-01B by Toshiba (June/July)
Windows-based smartphone with full keyboard, 4.1 inch WVGA OLED display (480*800) and 3.2 mega pixel autofocus CMOS camera. 12.9mm thin.

Titanium Black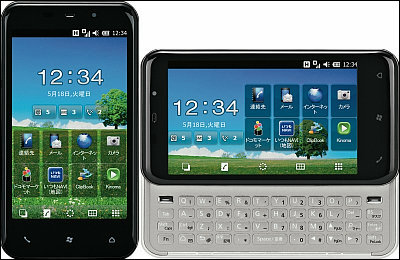 White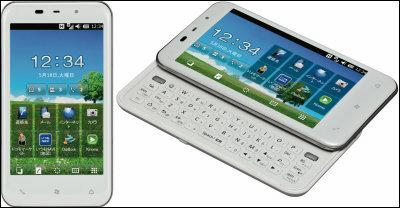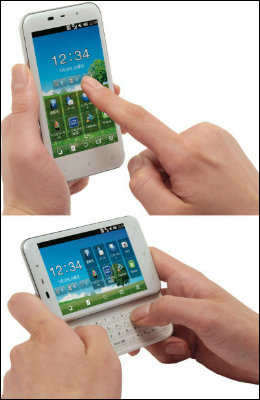 BlackBerry Bold 9700 by RIM (July/August)
Features user-friendly trackpad and QWERTY keyboard, 2.4 inch HVGA LCD (480*360), 3.2 megapixel autofocus CMOS camera.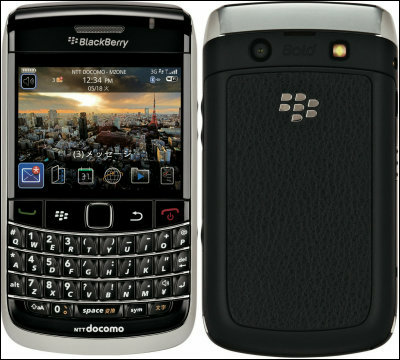 docomo PRIME series

F-06B by Fujitsu (June, 2010)
Waterproof phone featuring 13.2 mega pixel face-recognition autofocus CMOS camera capable of full HD (1920*1080) video shooting. Can be used as a wireless access point for Nintendo DS and other portable devices.

BLACK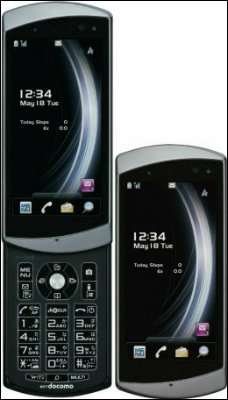 CYAN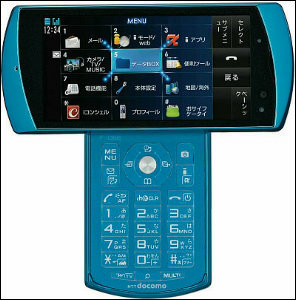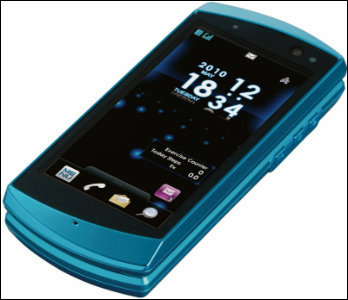 WHITE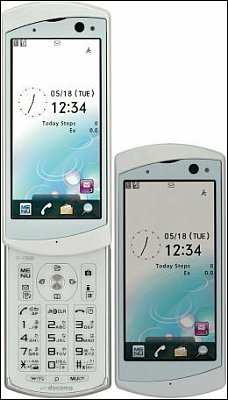 N-04B by NEC (due May 27, 2010)
Features 3.3 inch full-wide VGA LCD (480*854), 0.8 inch OLED sub-display (96*35) and 12.2 mega pixel autofocus CMOS camera with HD(1280*720) video-shooting mode. Supports DLNA, can be used as a wireless access point.

Black Motion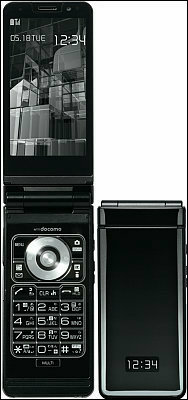 Red Motion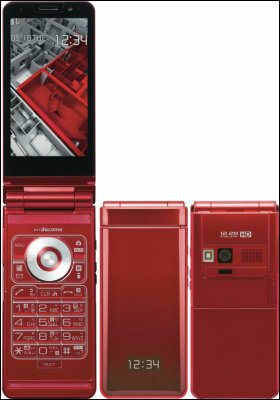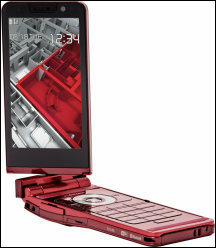 White Motion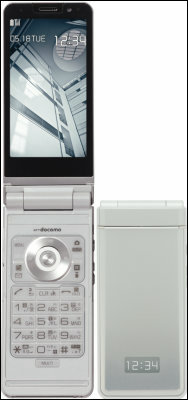 P-04B by Panasonic (May 26, 2010)
Features 3.3 inch full-wide VGA LCD (480*854), 17×7 LED sub-display and 13.2 mega pixel face-recognition autofocus CMOS camera, with quick-boot (0.8 sec) and quick-autofocus (0.2 sec) function.

BLACK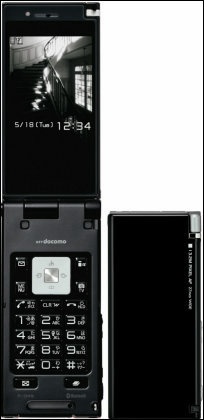 MAGENTA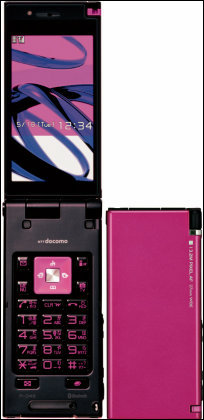 ORANGE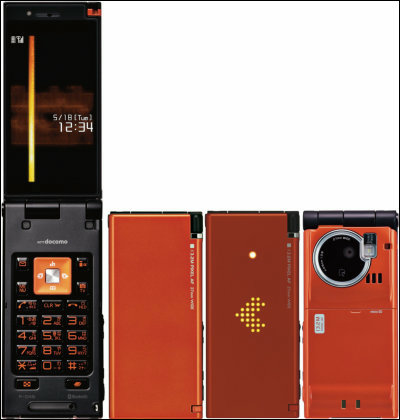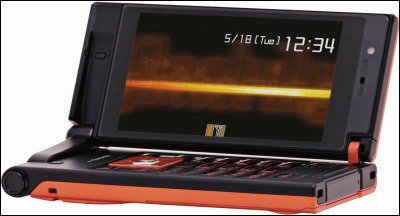 PURPLE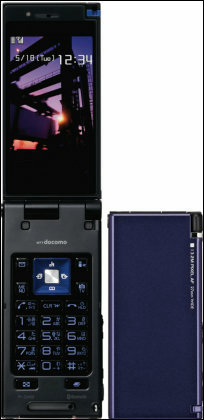 WHITE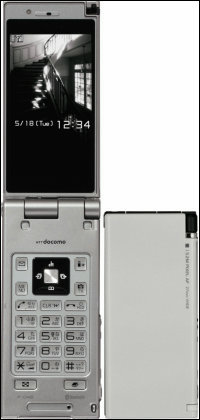 SH-07B by Sharp (May 28, 2010)
Features 3.4 inch full-wide VGA NEW Mobile ASV LCD (480*854), 1.4 inch OLED sub-display (192*64) and 12.1 mega pixel face-recognition autofocus CCD camera with full HD video-shooting mode. Waterproof and dustproof.

Black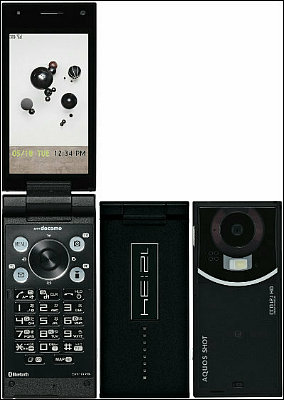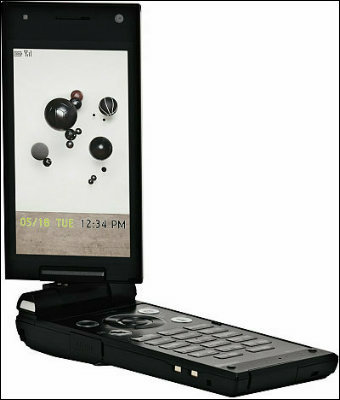 Red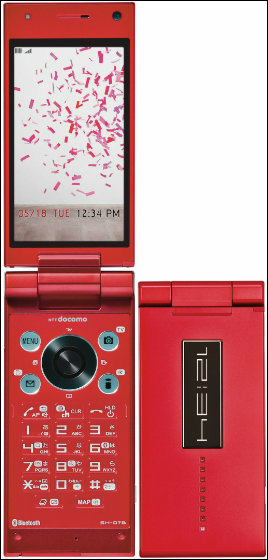 Silver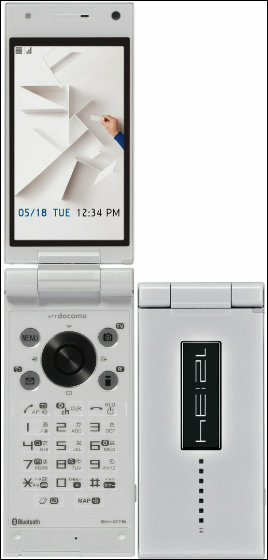 docomo SMART series

N-07B by NEC (June/July)
Features 3.3 inch full-wide VGA LCD (480*854), 5.1 mega pixel autofocus camera, and long-life battery (760hrs standby time). Designed by amadana.

amadana brown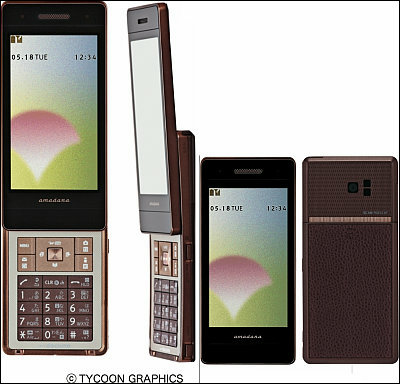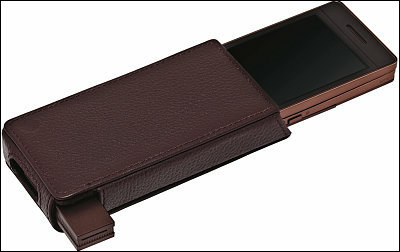 amadana black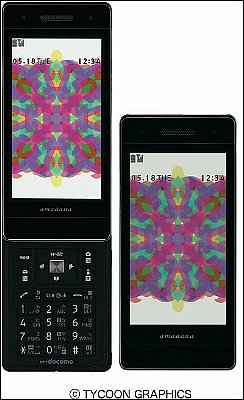 amadana gold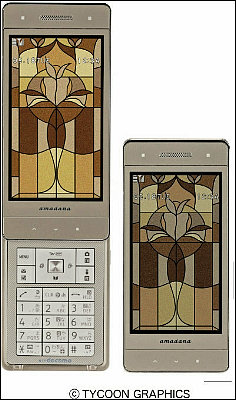 amadana white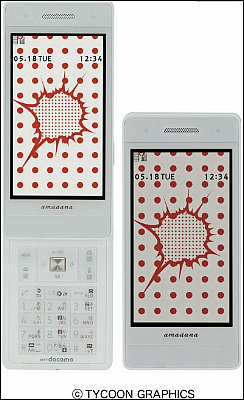 SH-09B by Sharp (July, 2010)
A "business phone" featuring "business card reader" function and "shot memo" function that adjusts images to make the letters in the picture clear and readable. With 3.2 inch full-wide VGA NEW Mobile ASV LCD (480*854) and 5.3 mega pixel face-recognition autofocus CMOS camera. 11.4mm thin.

Black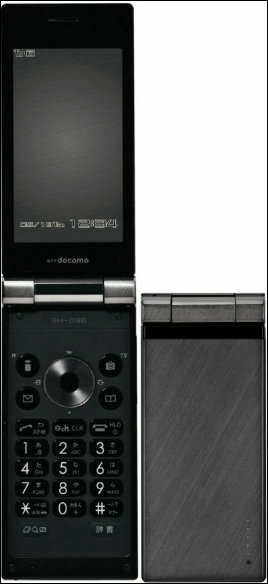 Bordeaux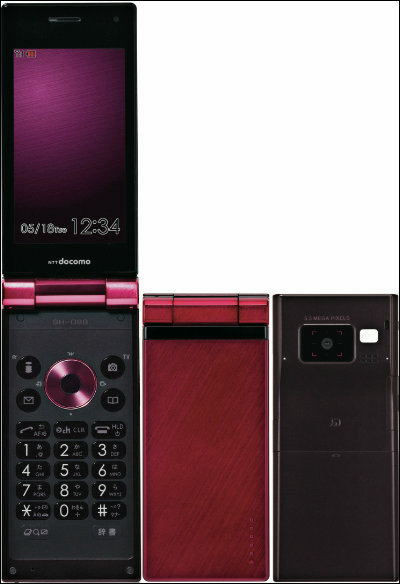 White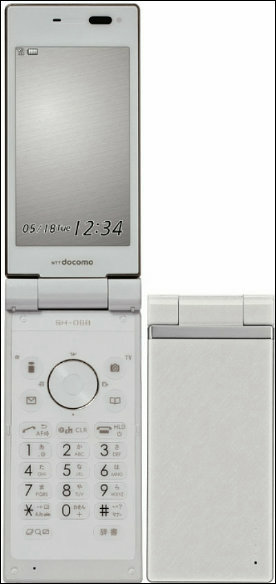 docomo PRO series

N-08B by NEC (August, 2010)
Features QWERTY keyboard with 12.7mm key pitch, 4.6 inch full-wide VGA LCD (480*854) and 0.33 mega pixel CMOS camera, and pre-installed remote desktop software "Lui". Can be used as a wireless access point.

ultimate black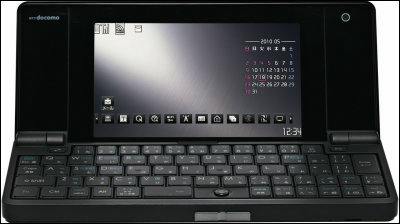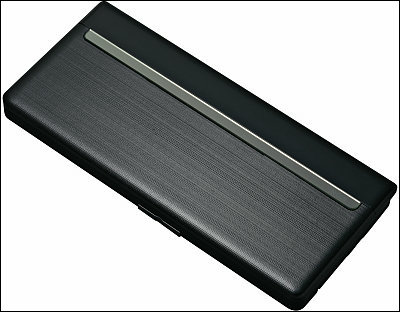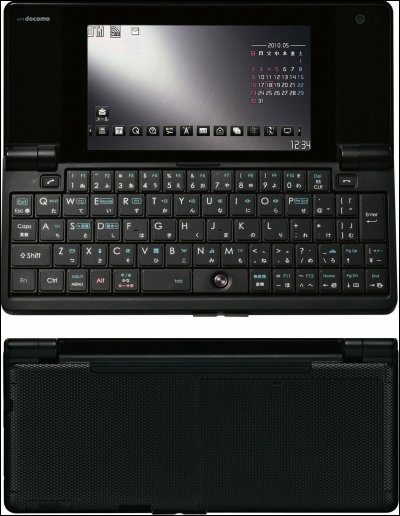 Here's the official website.

(Japanese)2010 Summer Models | NTT docomo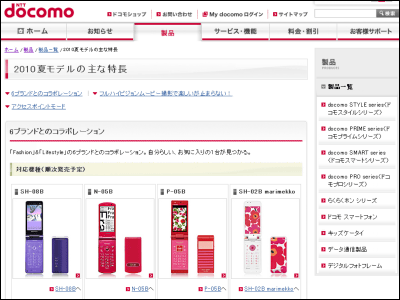 Related Posts:
KDDI's New Google Android Smartphone "IS01" Designed by Naoto Fukasawa - GIGAZINE

Sony Ericsson's Xperia(SO-01B) Android Phone Hands-On - GIGAZINE

All NTT Docomo's Winter 2009/Spring 2010 Model Cellphone Handsets Vol. 1/3 - GIGAZINE

All NTT Docomo's Winter 2009/Spring 2010 Model Cellphone Handsets Vol. 2/3 - GIGAZINE

All NTT Docomo's Winter 2009/Spring 2010 Model Cellphone Handsets Vol. 3/3 - GIGAZINE
in Mobile, Posted by darkhorse_log