Hands-On: KDDI's "Beskey" Handset with Three Interchangeable Keypads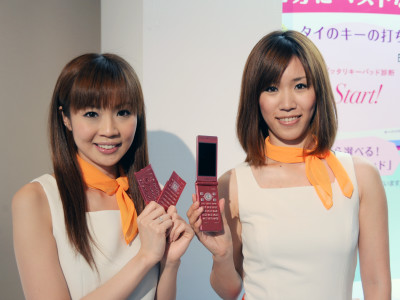 (This article was originally posted in Japanese at 14:25 May 17, 2010)

Hitachi's cellphone handset "Beskey" was announced as one of the new lineup for Summer 2010 in KDDI's "au" cellphone brand.

Aimed at avid texters, the model comes with three types of interchangeable keypads, out of which you can choose the one that feels just right to your texting fingers.

Read on for details and pics.
"Beskey" has 3.2 inch full-wide VGA IPS LCD.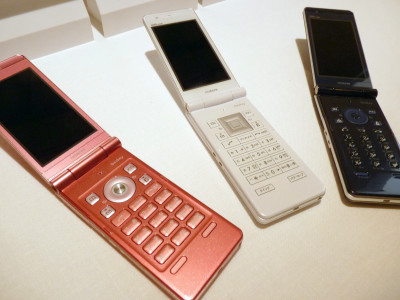 Comes in three colours: "Prism Pink", "Twinkle White" and "Starry Navy".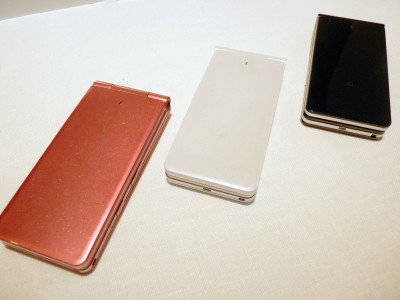 All new models in KDDI's Summer 2010 lineups are waterproof.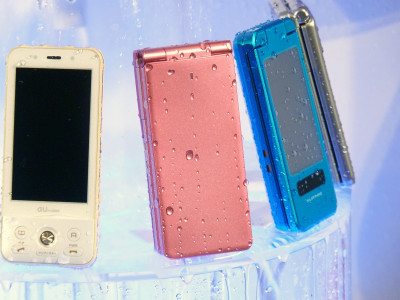 Looks quite simple on the outside, with no pointless decoration.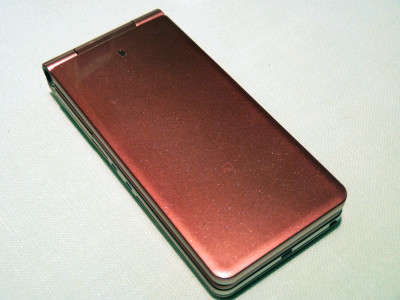 The embedded LEDs act as incoming alert lamp, and also show the time.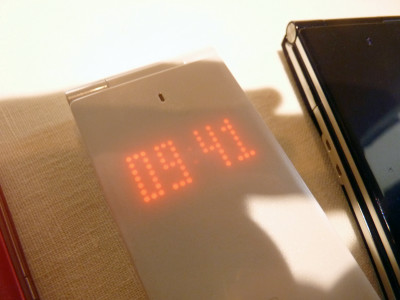 Hinge.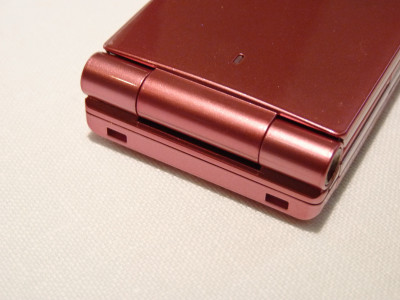 Right side.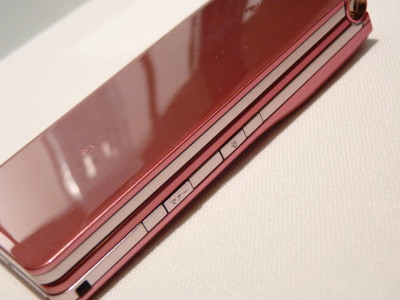 The back is slightly curved to fit your palm while texting.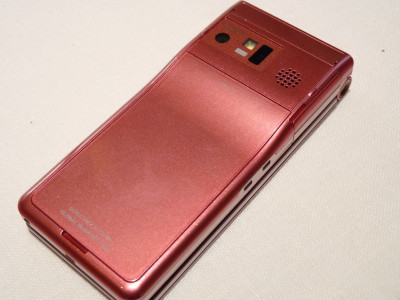 8.08 mega pixel autofocus camera with image stabilisation. MicroSD card slot is covered by the lid of the battery case.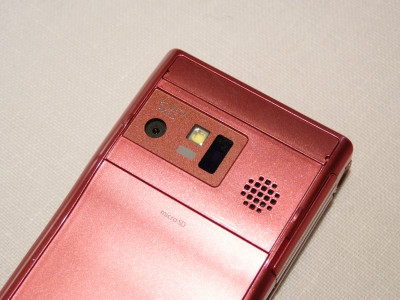 Compatible with Global Passport (KDDI's global roaming service).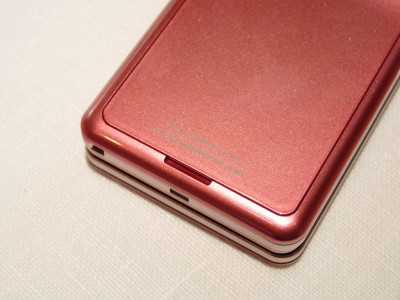 Left side.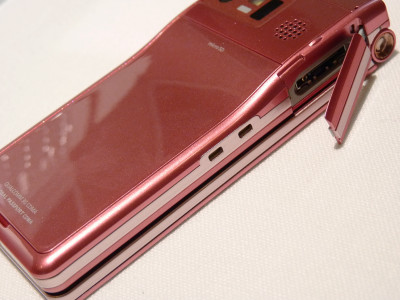 Push and slide to detach the keypad.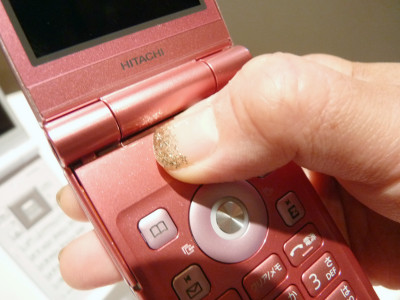 The keypad came off easily, but not likely to come off by accident. The part under the keypad is watertight, so when the phone gets wet you can take the keypad off to make it dry faster.


These are the interchangeable keypads.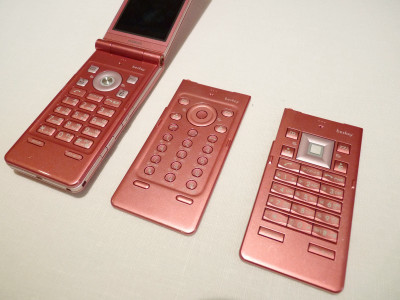 Basic type.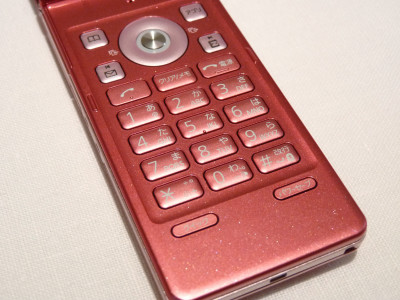 This one's got smaller buttons, spaced wide enough for "two-thumbs" texters.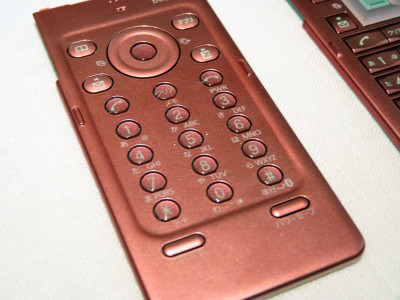 For "fluid" texters who slide their thumb over the keys rather than lifting to punch each key.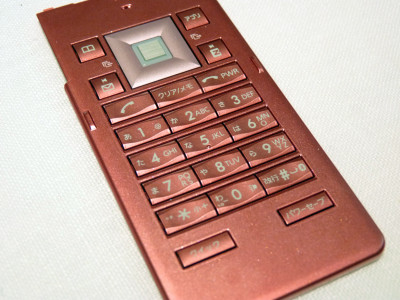 You can choose the input method you prefer.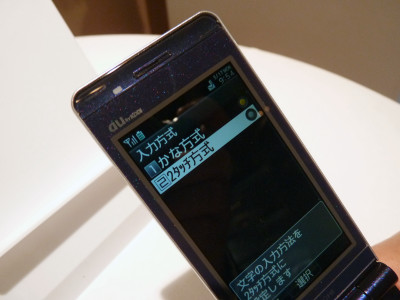 And also the key layout (for punctuation marks and stuff) from several patterns.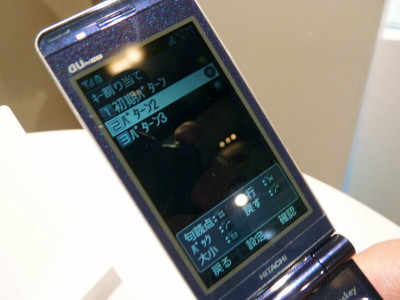 Here's the official website for KDDI's Summer 2010 lineup.

(Japanese)ARASHI×NEW COLLECTION 2010 SUMMER | au by KDDI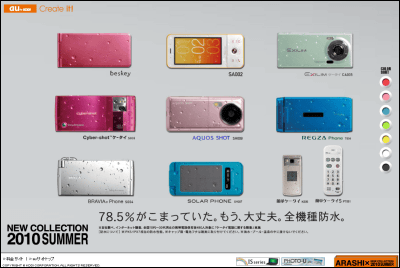 Related Posts:
KDDI's New Cellphone Lineup for Summer 2010 -1/2 - GIGAZINE

Quick Photo Review on KDDI'S "PLY" and "PRISMOID" handset for "iida" line - GIGAZINE

Compact and Simple "lotta" with a Lotta Fun, New Handset for KDDI's "iida" Line - GIGAZINE