Hands-on of KDDI's microSD-sized Wireless LAN card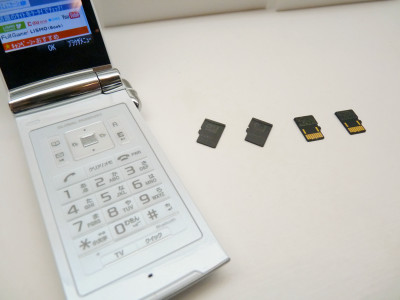 (This article was originally posted in Japanese at 12:11 May 17, 2010.)

In Wireless Japan 2009, KDDI displayed a prototype of microSD-sized Wireless LAN card. This summer the small but promising device makes its debut.

With this card, you can make every cellphone handset with SDIO connectivity Wifi-ready. KDDI also lowered monthly fee for their hotspot service.

Read on for detail.

"au Wi-Fi WIN Card" is the product name for the card. The monthly fee for hotspot service is revised to 315 Yen(about $3 USD)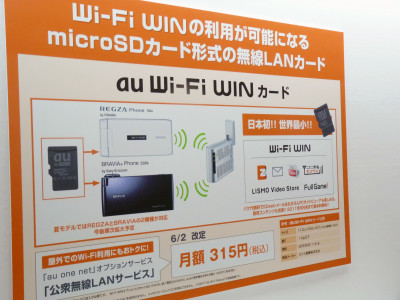 Toshiba's REGZA Phone T004 and Sony Ericsson's BRAVIA Phone S004 are supporting the card.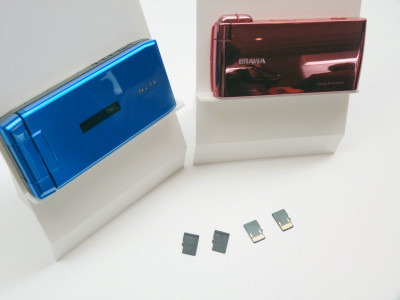 Compare the size to the handset.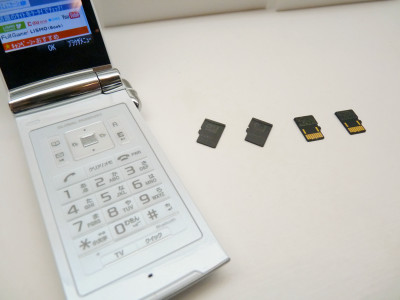 Wi-Fi icon appears when you are connected to Wireless LAN network.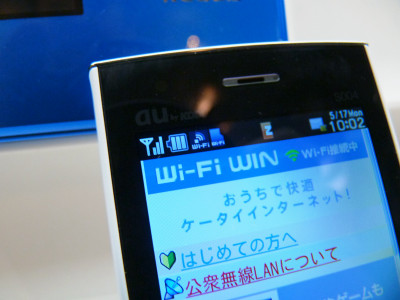 All those antenna and chips are set in this small space.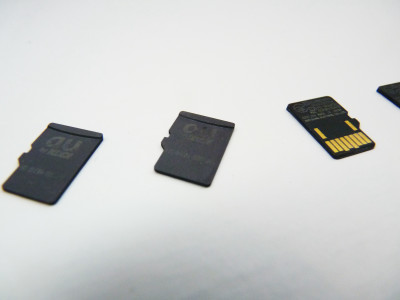 Manufactured by Mitsumi Electronics.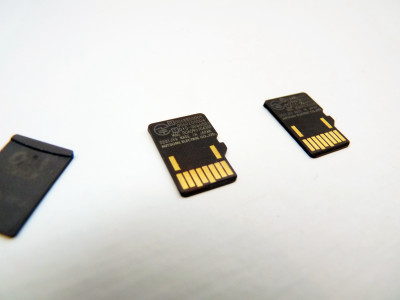 The price of the card will be 4,200 Yen(about $47 USD). KDDI is to release more handset to support this card.

Related Post:
KDDI exhibited "Micro SD Wireless LAN Card" at Wireless Japan 2009 - GIGAZINE

Awesomely fast 1Gbps connection with IR, KDDI developed "Giga-IR" technology - GIGAZINE

KDDI Developed High-Speed Wireless Data Transmission Technology for USB Devices - GIGAZINE

Sony to embed TransferJet technology on their Memory Stick cards - GIGAZINE

Connecting PDA and Laptop with TransferJet connecting technology: CEATEC JAPAN 2009 - GIGAZINE