Tamiya Open House; Heaven for Plastic Model Builders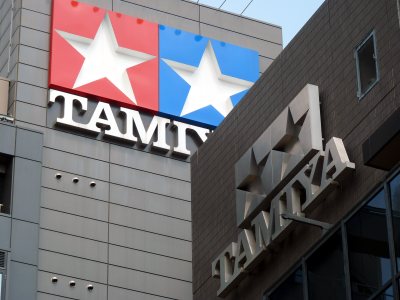 (This article was originally posted in Japanese at 21:02 May 15, 2010.)

Along with 49th Shizuoka Hobby Show, plastic model giant Tamiya opened their headquarter building to public. They showed their offices, factories, history museums...everything we fans love to see and held an outlet sales for those who visited the building.

Read on for detail.

Billboard telling the open house is held.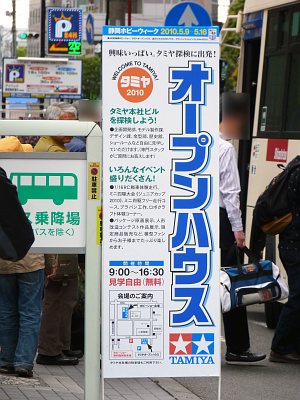 It took about 10 minutes on foot from the Hobby Show site to Tamiya headquarter.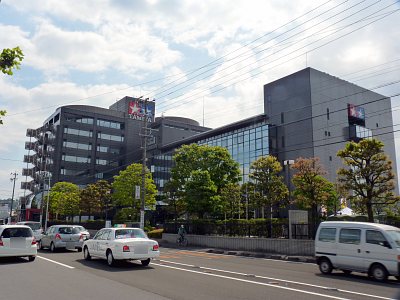 The famous twin star symbol tells it's Tamiya building.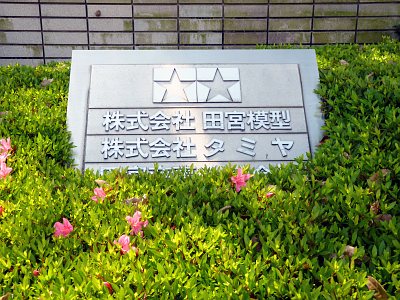 Traffic mirror and handwritten "Tamiya" letter under it.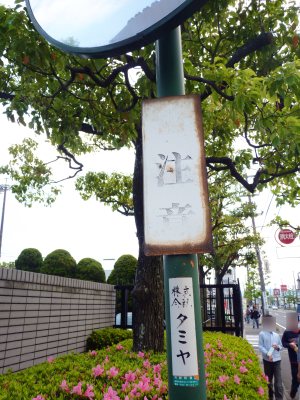 Lobby.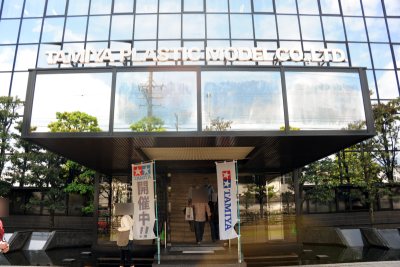 The entrance lobby.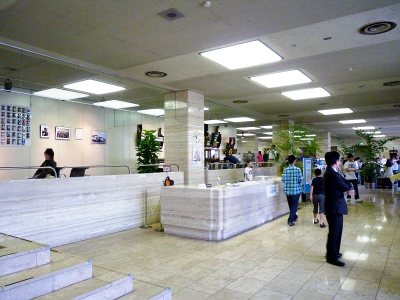 A panel displaying existing Mini 4WD lineups.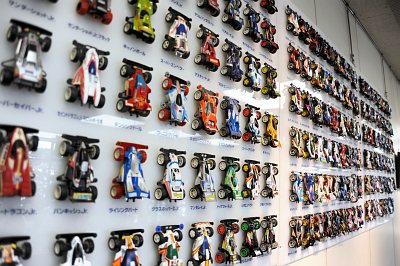 They also gave out right-out-of-the-oven plastic models to visitors.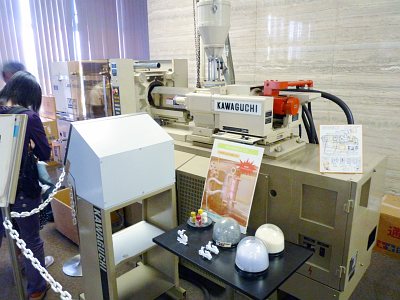 The description board featuring famous "Pla-mo no Moko-Chan(Moko-Chan the Plastic Model Girl)". She was a character from official Tamiya Manga by Yukihisa Fujita serialized in Comic BonBon.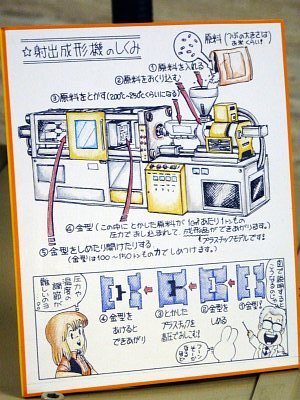 Plastic pellets were poured into bucket-like thing in the right, then squeezed into molds in the left.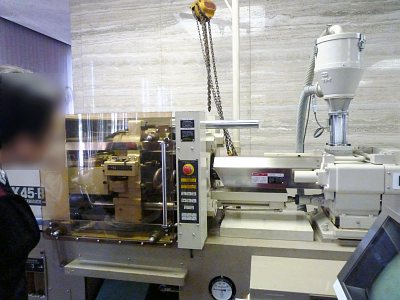 Here's the demonstration video.

YouTube - The Injection Moulder in Tamiya Headquarter Open House


They had an assembling place.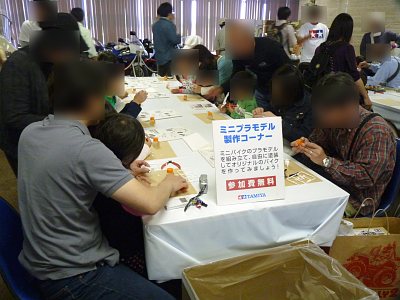 Nippers and glue were provided.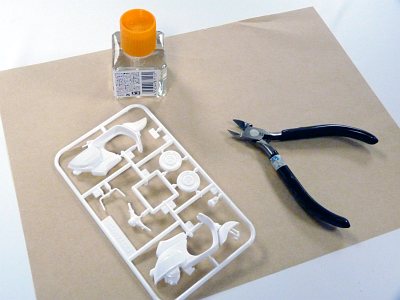 Assembling will bring this neat Vespa scooter.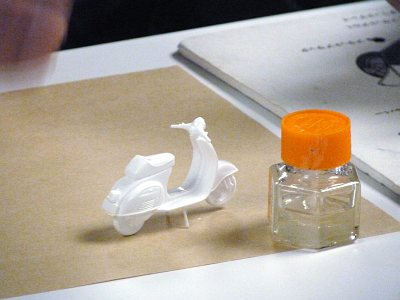 They had many real cars, most of them were used as measurement sample.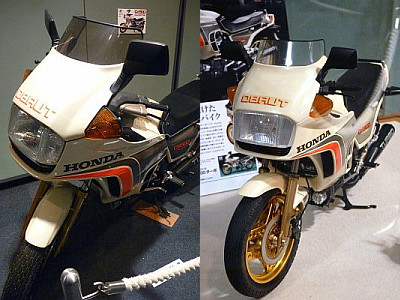 Route to Tamiya History Museum.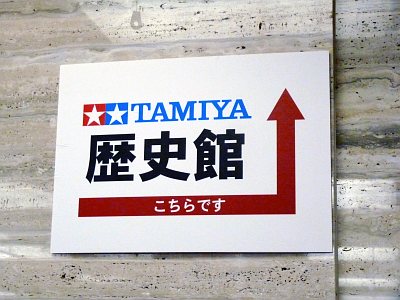 Tamiya mainly produced wooden ship model kit at first. But in the '50s, all-plastic models had became popular and Tamiya got into the business too. The image below is the advertisement of their first plastic model "1/800 Battleship Yamato".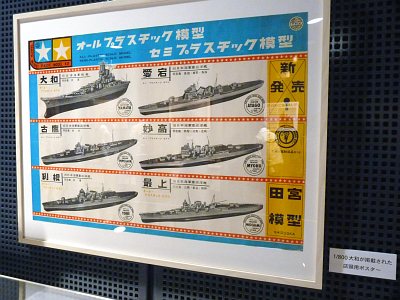 And this is the model.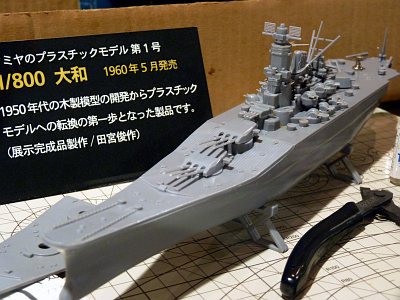 The package.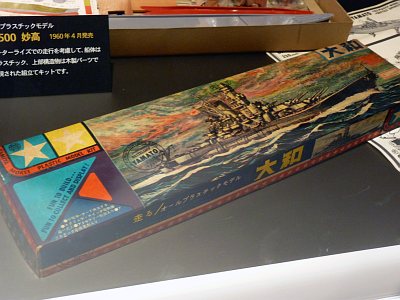 The newspaper ad saying the kit is quite popular among sailors back then.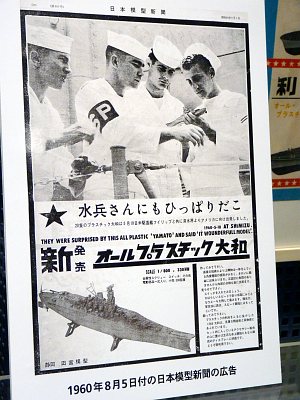 Plastic parts and motors for Yamato.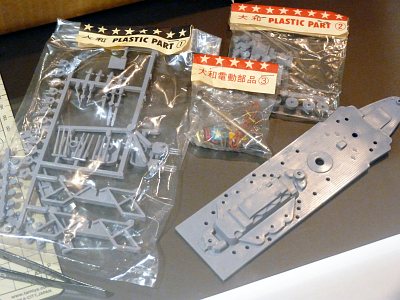 They had an memorial movie for the 50th anniversary of the first Yamato production.


This neatly made figures are from their "Figure Modification Competition".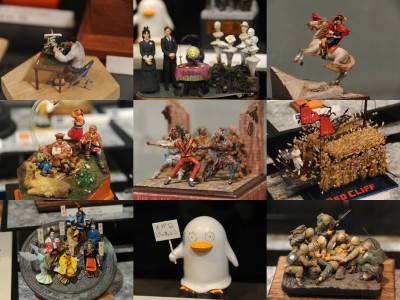 In the competition, you can do whatever modification on the figure, as long as you use genuine Tamiya kit.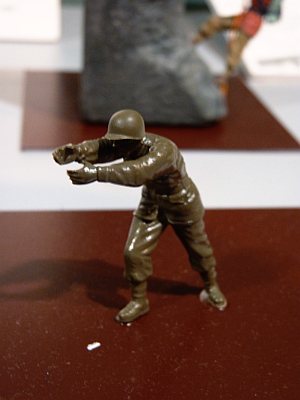 So WWII US army soldier shown above can be reshaped into serious climber. It's all about your imagination.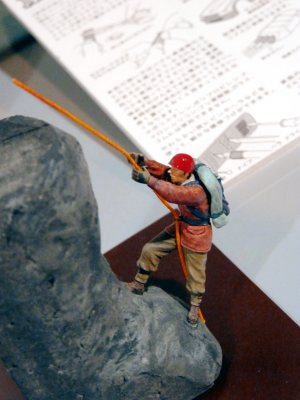 The official shop was so crowded.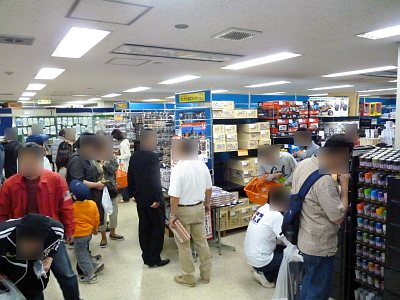 There are many amount-limited goods and discounted products in the store.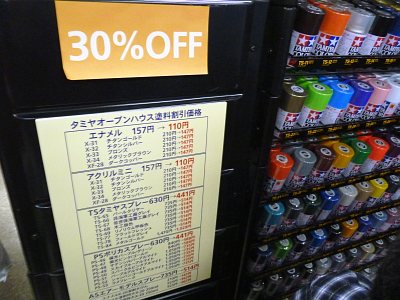 Construction manuals were on sale, in case you have lost one.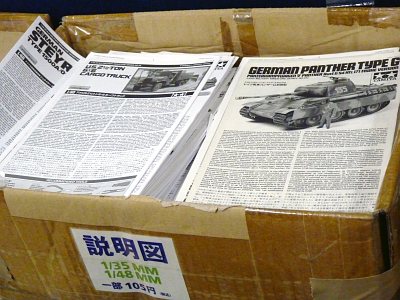 On the roof Tamiya had radio control car introduction and Mini 4WD demonstration race.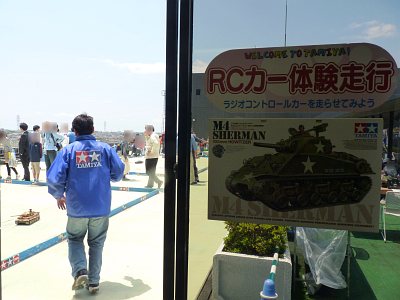 Everyone can participate in the introduction.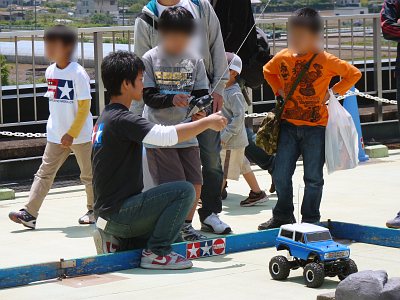 An ideal condition for beginners.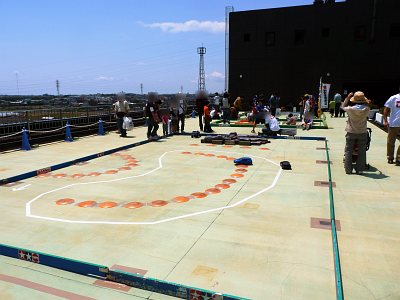 View from the roof.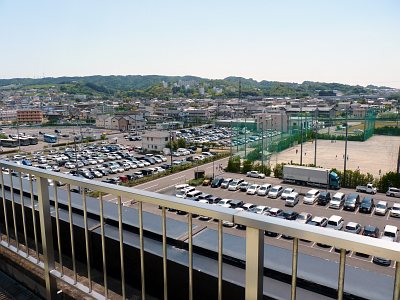 On the 3rd floor they had an office of development and design department. And department person told us how they actually design their plastic models. No photos were allowed so we have no images.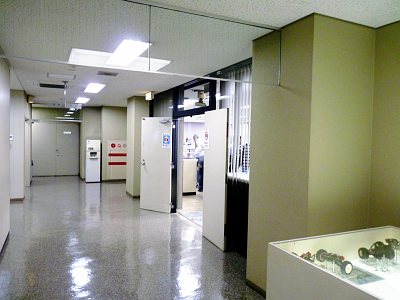 There were die machining factory on the first floor. Regretfully shooting is restricted here again.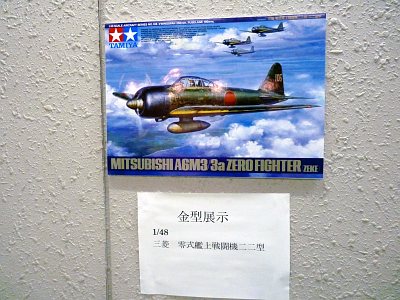 There were also injection molders actually producing the kit.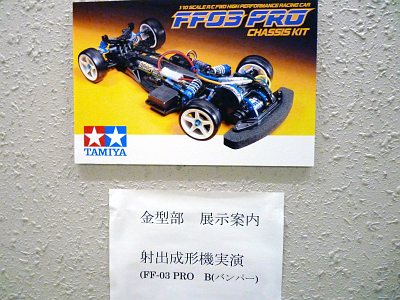 An outlet store on the first floor.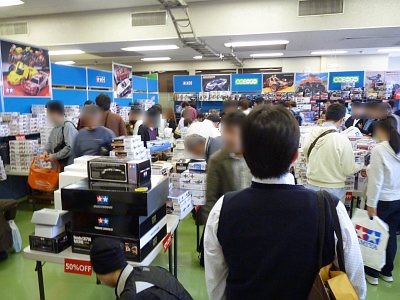 Some of the products were 50% off the price.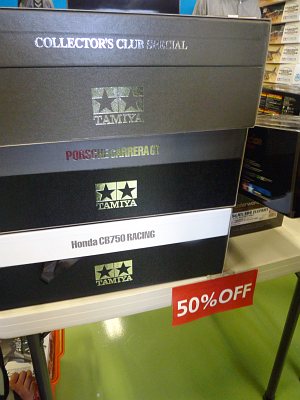 B1 floor had an electrical discharge machines. Again, no photos.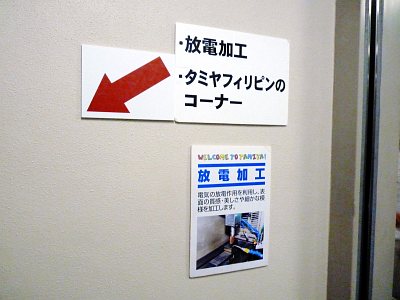 Aerial photo of Tamiya Philippine. Now more than a half of Tamiya kits are produced in Philippines.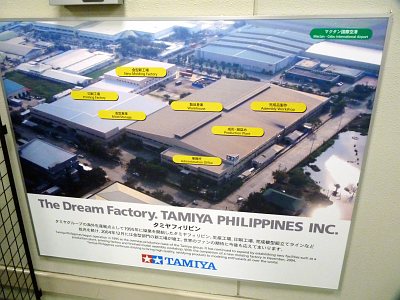 Paper craft giveaways.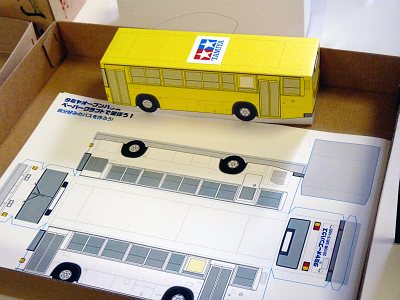 They were offering papercrafts of a bus and a tank.


Some kids and their parents were enjoying making paper crafts.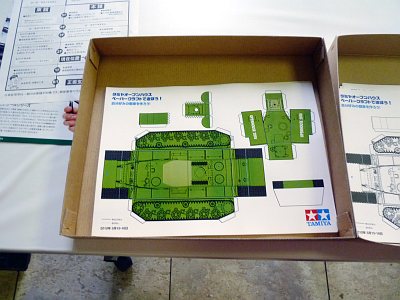 Related Post:
Tour of Gundam Model Factory "Bandai Hobby Center" in Shizuoka - GIGAZINE

Wonder Festival 2010 Winter: Table of Contents - GIGAZINE

Tokyo Marui to Release "Gas Blow Back Glock 18C" with thundering Full Auto Shot - GIGAZINE

Scale Models of "Idolmaster" Ita-Fighter Jets at Shizuoka Hobby Show 2010 - GIGAZINE