Tokyo Marui's Modded M4 airsoft "RECCE Rifle" shown in Shizuoka Hobby Show

(This article was originally posted in Japanese at 12:02 May 14, 2010.)

There are so many rifles for "special purpose" and it's a great hobby to modify your airsoft rifle to look like the one. But it's also true that these guns need some big budgets, for special rifle needs much custom parts and machining.

Tokyo Marui's new product "RECCE Rifle" could be a solution to balance your desire and your budget. The rife truly reproduces the famous NAVY SEALs' Recon Rifle a.k.a. "Recce Rifle". With this rifle, you can enjoy great tacti-coolness at some affordable price.

Read on for deal.

"Recce Rifle" in Tokyo Marui booth. It's still on development so there will be some more minor changes.


The rifle below is customized with accessory for real M4 rifles,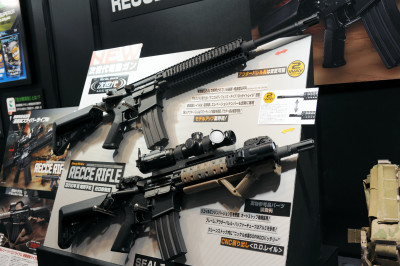 If you already have these custom parts, you can fully utilize them on the rifle.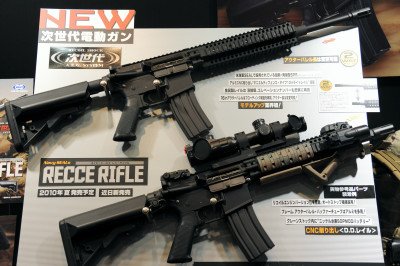 The barrel could be converted to a shorter one.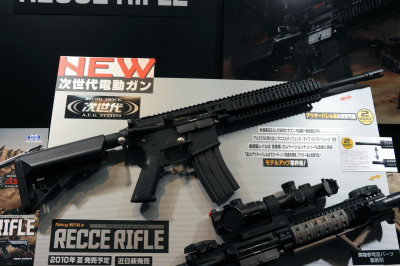 Tokyo Marui person told that they are "making every effort to make it under 60,000 Yen(about $650 USD)"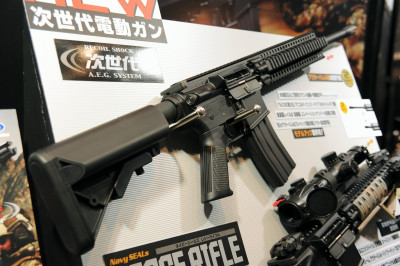 Upper and lower receivers are made of aluminum.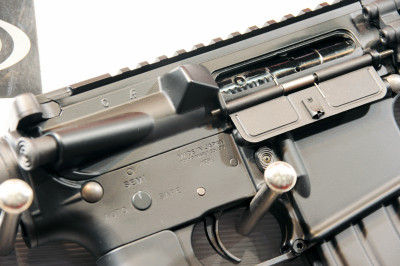 Comes with Daniel Defence's 10in front rail handguard replica.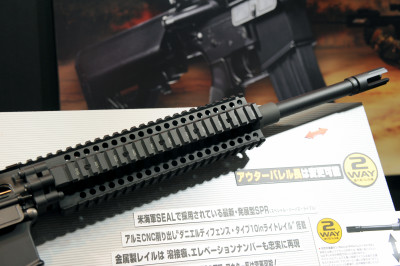 Clear markings.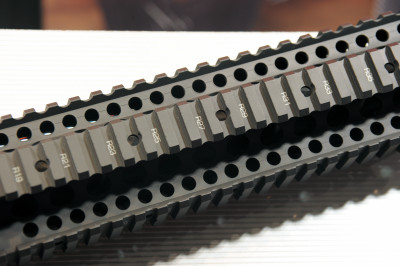 Outer barrel can be splitted into three pieces. Taking middle pipe can make outer barrel shorter.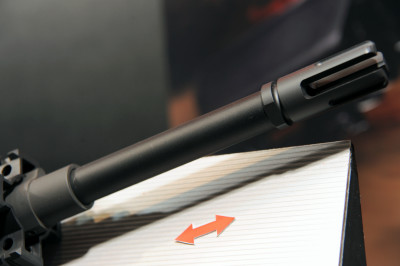 The shortened barrel.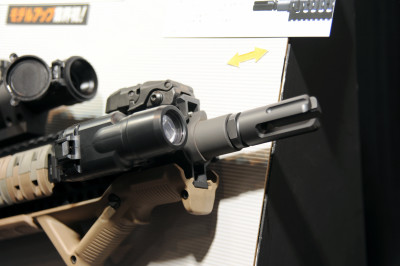 Barrel is floated from handguard to maintain its accuracy, typical settings with sniper rifles.


Barrel base.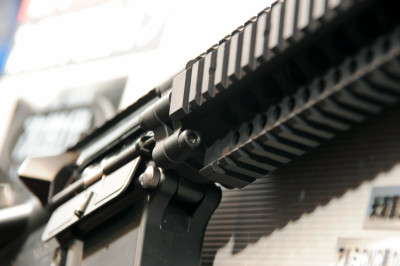 Crane stock.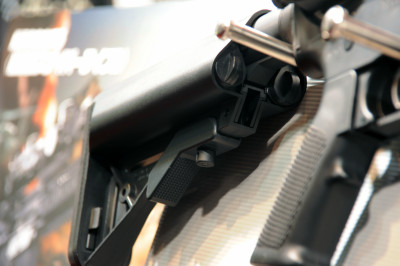 The battery is in the cheekpiece.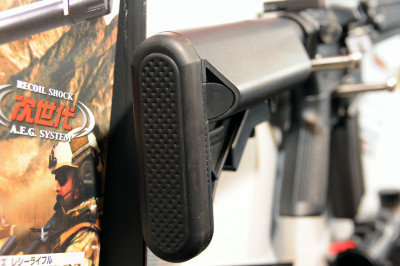 Metal forward assist knob and cocking handle.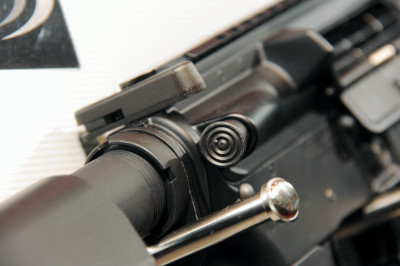 Customization makes the rifle even cooler.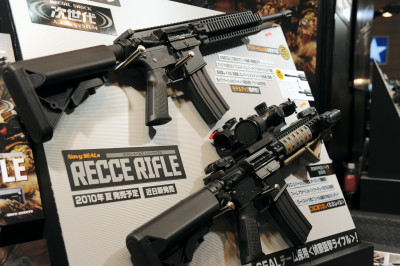 Sample display of the rifle with Magpul foregrip and Marui genuine flash light.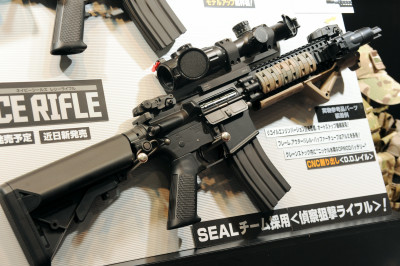 Shortened barrel makes the rifle quite aggressive.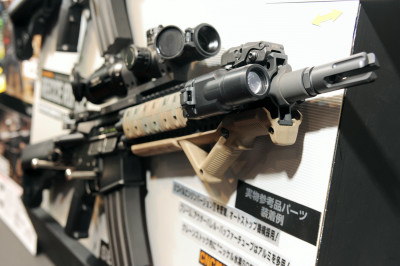 And another M4 rifle is ready for "Dendou Gun BOYS(Electrical airsoft gun for youths)" franchise.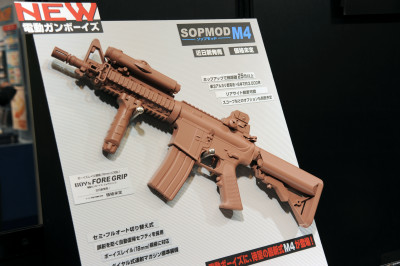 The franchise is made slightly smaller than actual guns for small hands of youths.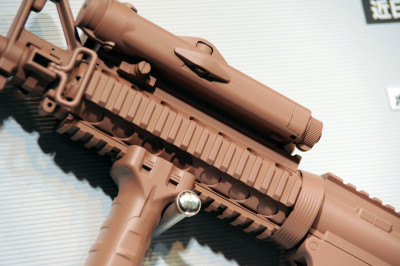 But detailed enough for adults, it seems.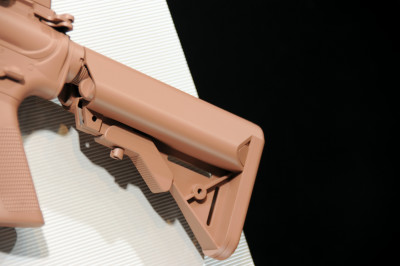 Related Post:
Shizuoka Hobby Show 2010 opened, Showcasing Latest Plastic Models, R/C Car, Model Railway and More! - GIGAZINE

Tokyo Marui to Release "Gas Blow Back Glock 18C" with thundering Full Auto Shot - GIGAZINE

Tokyo Marui's Factory Custom Airsoft "M4 CRW(Close Range Weapon)" - GIGAZINE