"Fullmetal Alchemist" Manga to Conclude Next Month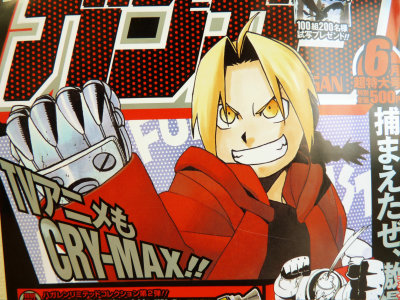 (This article was originally posted in Japanese at 17:05 May 12, 2010)

Fullmetal Alchemist by Hiromu Arakawa, the origial manga of the popular anime series, has been serialised in Square Enix's Monthly Shonen Gangan magazine since August, 2001.

It became clear that the long-running manga series is to conclude with the next installment, announced on the latest issue of Monthly Shonen Gangan.

Read on for details and pics.
(Japanese)Gangan NET -SQUARE ENIX-

The latest issue of Gangan came out today on May 12, 2010.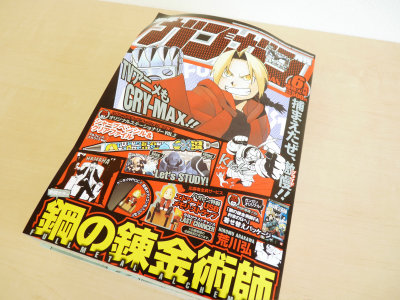 "TV Anime also CRY-MAX!!", it says, which probably hints at a tear-inducing climax.


Fullmetal Alchemist featured on the spine.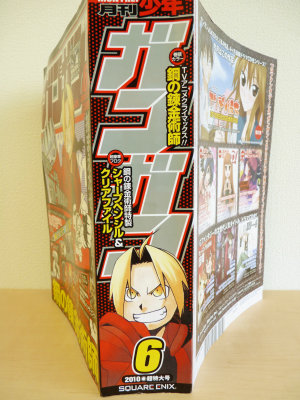 Gangan is the same size as Weekly Shonen Jump(B5: 7.2×10.1 inch), but it might appear to be smaller in the picture above. That's because it's so bulky.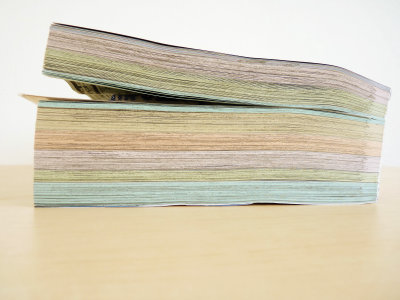 This issue comes with Fullmetal Alchemist plastic folder and mechanical pencil.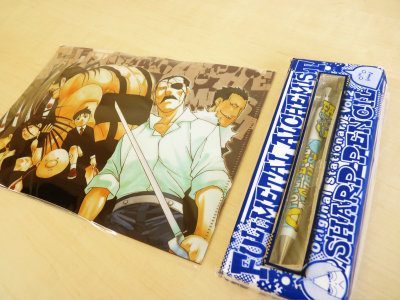 We enjoyed the latest installment, to find a message on the last page saying "Things will finally settle down next issue!!? And the Fullmetal Alchemist will...! Check out 2 pages ahead!!!"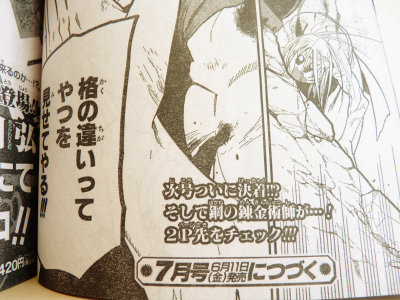 So we obediently checked it out. The big letters roughly translates to "Farewell, Fullmetal Alchemist. June, 2010, an unforgettable ending is to come. We get to witness it...!!!"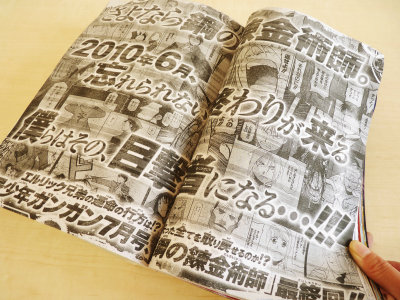 It clearly states "最終回" (Saishukai: final episode).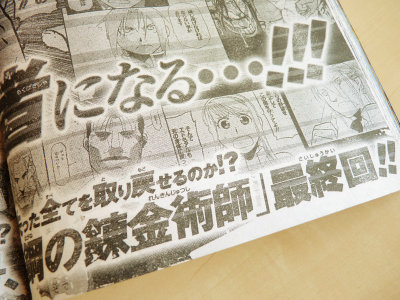 And the next issue of Gangan will come with "Fullmetal Alchemist Memorial Clock".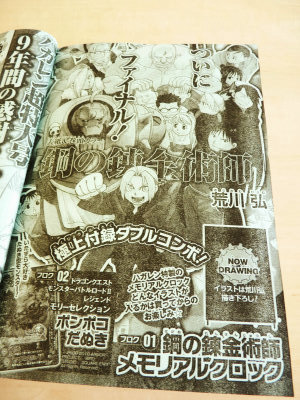 The next issue (July 2010 issue) of Monthly Shonen Gangan will come out on June 11. Don't miss it!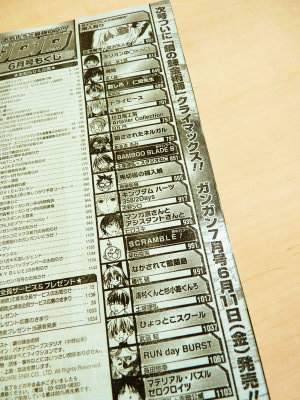 Related Posts:
"Fullmetal Alchemist" Postage Stamp to be released in JP Post's Anime Hero/Heroine Series - GIGAZINE

TAF 2009: FULLMETAL ALCHEMIST featured in Aniplex booth with gigantic Gate and life-sized statue - GIGAZINE

"Trigun" fanart by Manga Artists of Fullmetal Alchemist, Ruroni Kenshin, Oh My Goddess and more! - GIGAZINE
in Note, Posted by darkhorse_log