How Gundam Plastic Models are made at "Bandai Hobby Center" in Shizuoka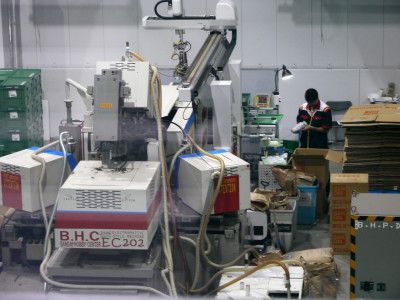 (This article was originally posted in Japanese at 20:00 Apr. 28, 2010)

Following the first part, our tour of the Gunpla(Gundam models) factory Bandai Hobby Center continue, further exploring the building. Take a look at the futuristic factory where the Gunplas are made, glammed up to look like an Anaheim Electronics factory!

Videos and pics after the cut!
(Japanese)BANDAI HOBBY CENTER

Shop-like shelves greet you upstairs. Various products were on display.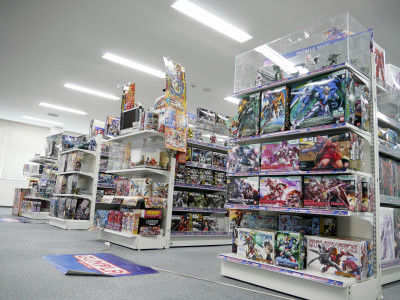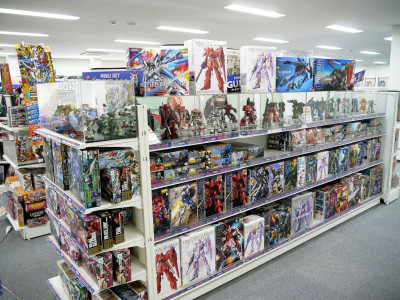 Giant Strike Gundam equipped with I.W.S.P.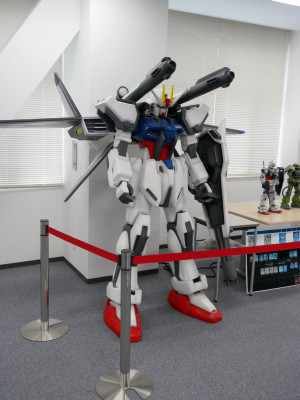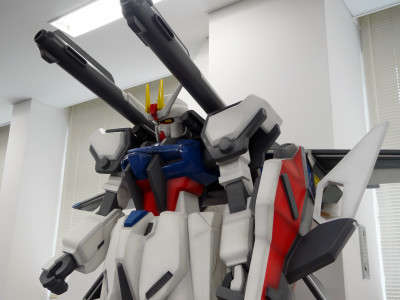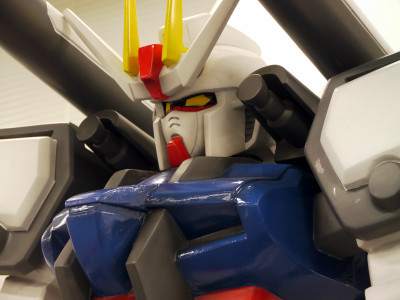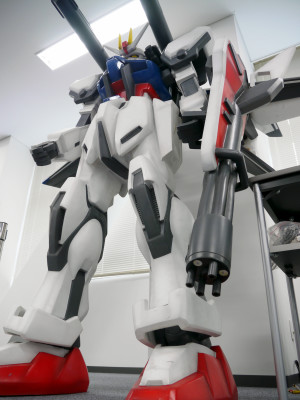 The latest lineup in Super Deformed Gundam BB Senshi(BB Warriors) series. BB Gundams in the earlier days were able to shoot BBs, though now only the name remains.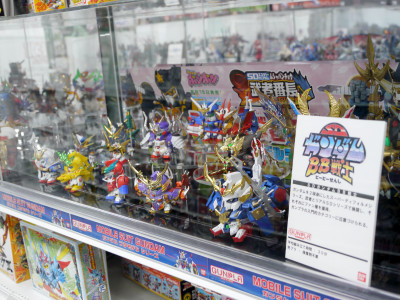 Mobile suits from the ongoing anime SD Gundam Sangokuden: Brave Battle Warriors.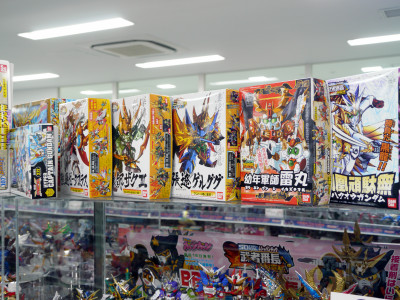 Products from some now-defunct lines were also on display. Here's a Tiger I.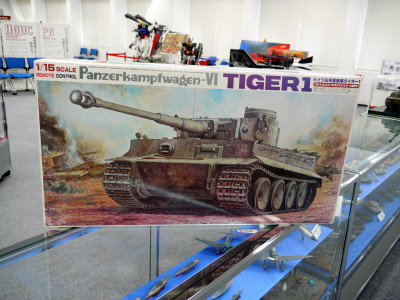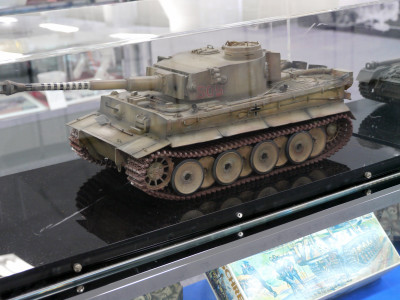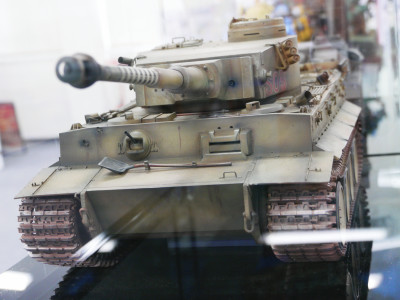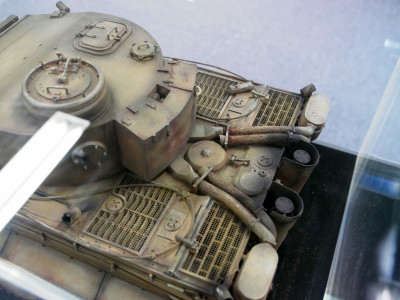 The "Original Robot Series" plastic models were made to look like tin toys.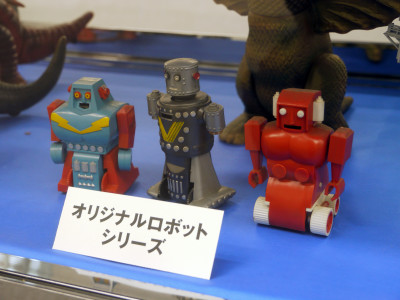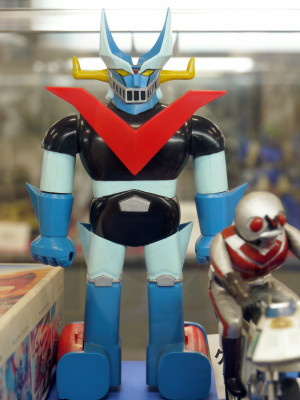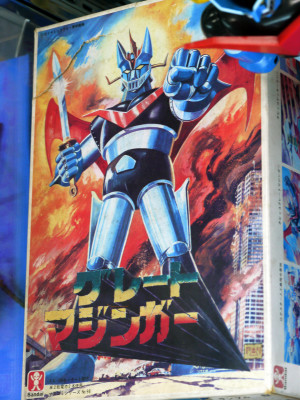 Mobile suit Nightingale is a re-vamped version of Char Aznable's MSN-04 Sazabi that appeared in the light novel adaptation of Mobile Suit Gundam: Char's Counterattack.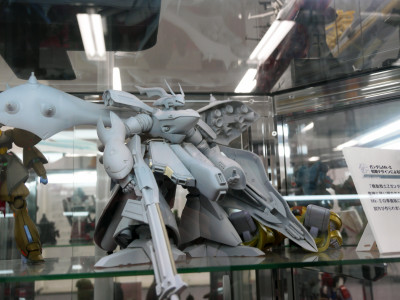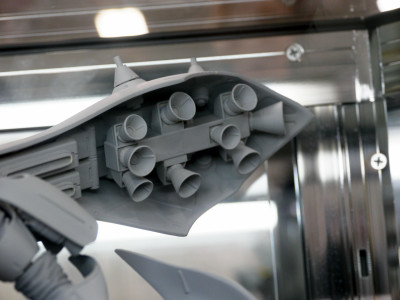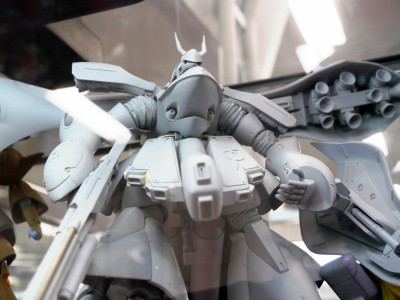 Here's the original sculpture and the draft. Gunpla design uses CAD nowadays but they used to be drawn manually.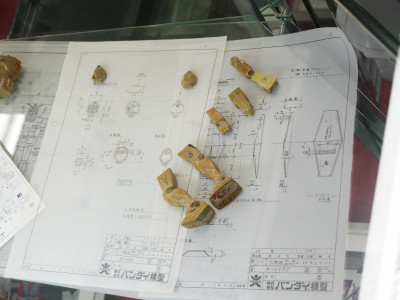 1/350 scale Space Battleship Yamato.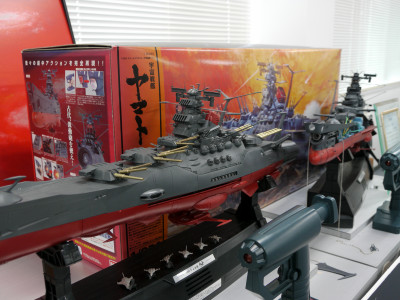 IR remote to fire the Wave Motion Gun and other various weapons.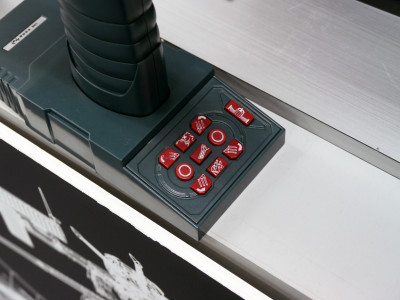 Un-deformed version of Musha Gundam.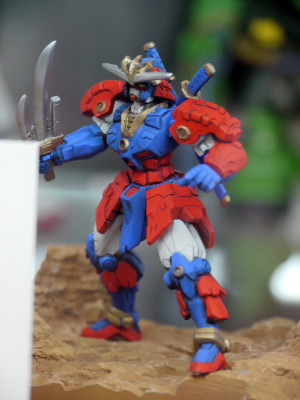 This one looks like a Zaku clad in Ninja outfit.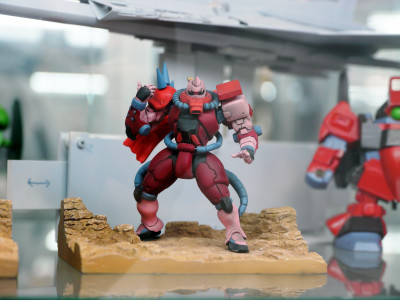 Gundam Mini 4WD.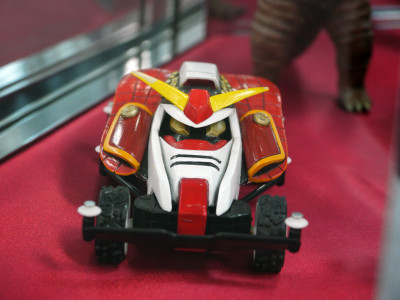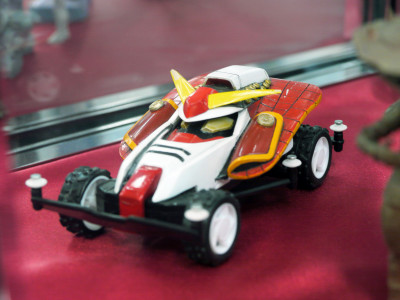 A crawfish-like mecha. We've no idea what this is.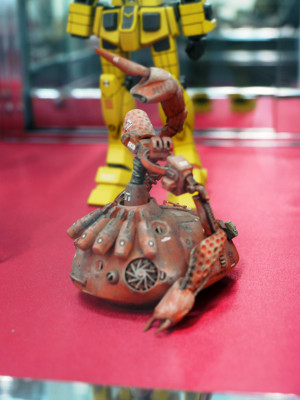 Bandai's racing team won Super GT Round 3 Fuji GT 400km Race four years ago, the same race in which Team Evangelion made their debut this year.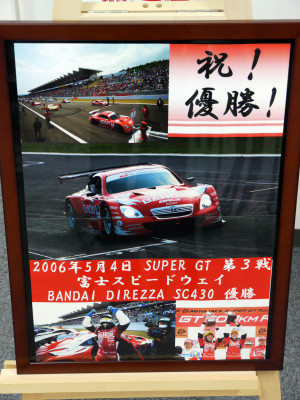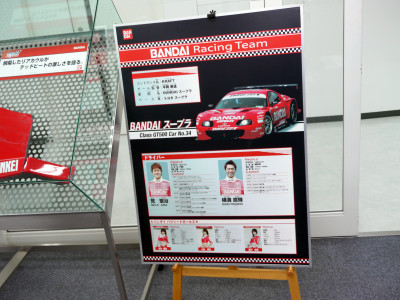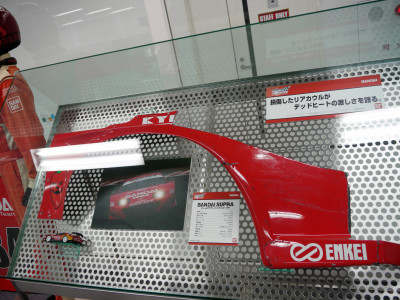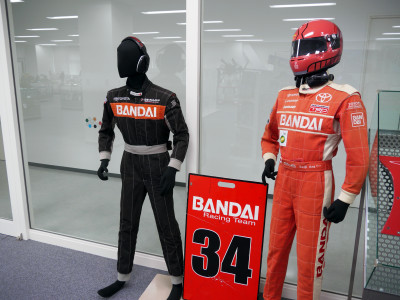 Hyaku Shiki bicycle doesn't quite look like an itachari.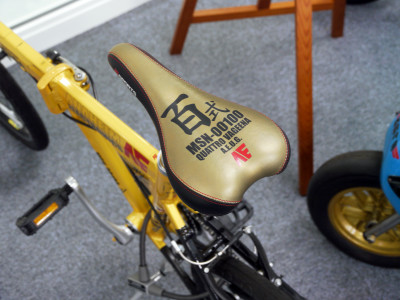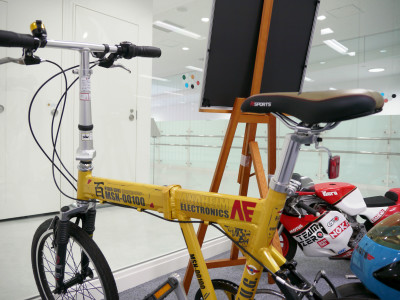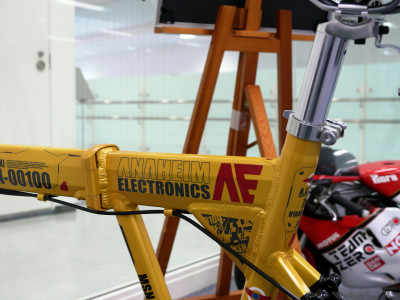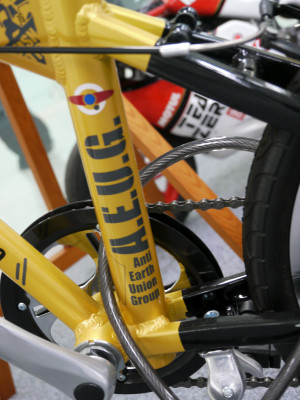 From these windows you can watch the Gunpla factory below.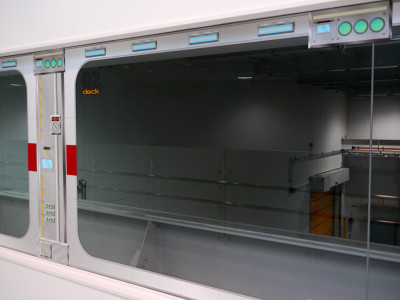 Injection molding machines in Gundam colour.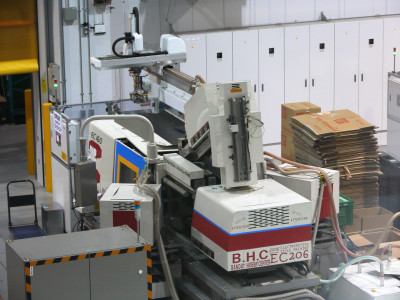 Looks kind of like the White Base.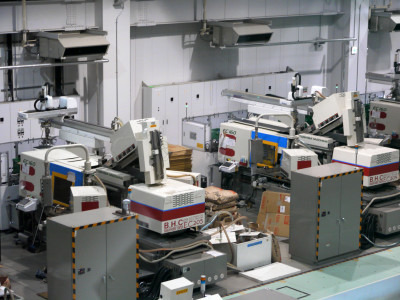 Notice the Earth Federation uniform?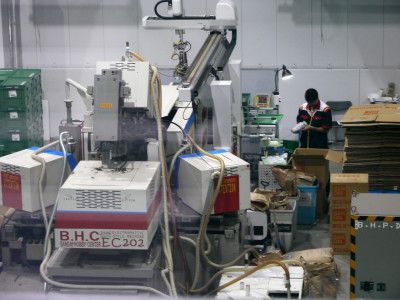 YouTube - Bandai Hobby Center: Injection Molding Machine in Action


Gunpla mold.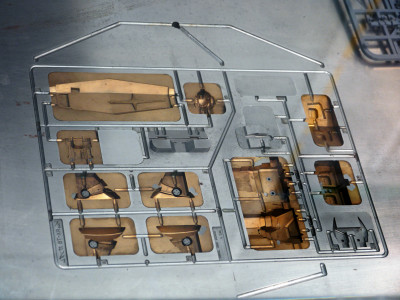 Gold-plated 1/144 Gunpla kit.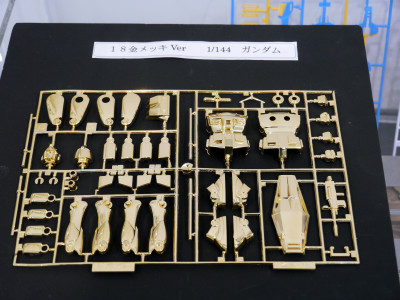 The molded parts will be piled in containers.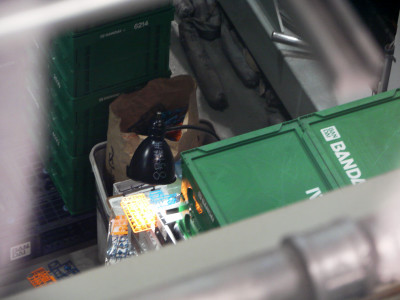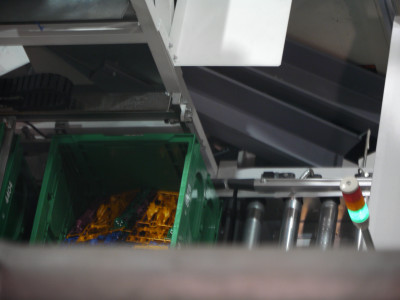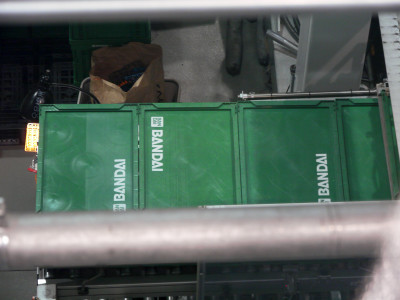 And the containers will be carried by this Zaku-like robot.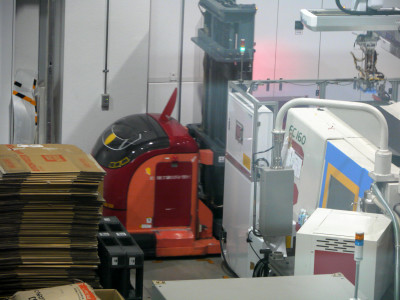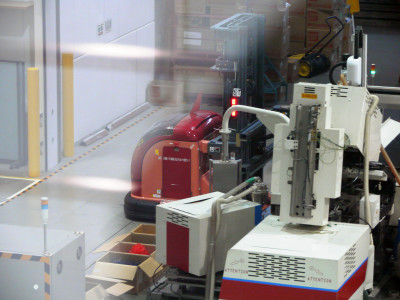 It's actually an automated forklift.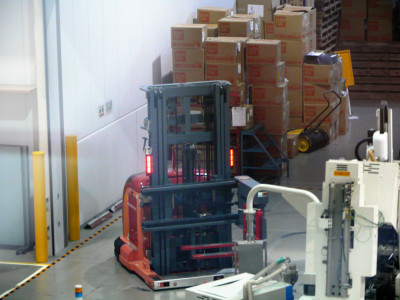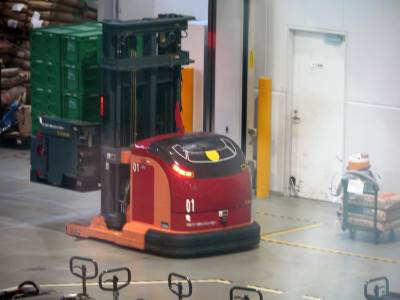 YouTube - Bandai Hobby Centre: Char's Custom Zaku Forklift


1/60 scale model of the factory. Each of these "White Base" injection molding machines are plastic models molded by the actual molding machines.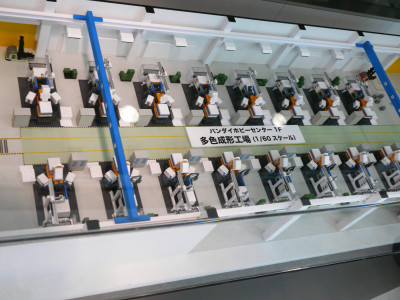 Tiny green "MS-06 Zaku" forklift.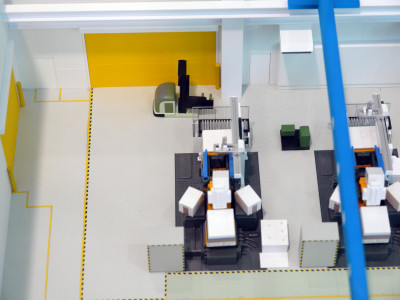 And don't miss this awesome secret door. It's to block out visitors from the off-limits area.

YouTube - Bandai Hobby Centre: Door to the Off-limits Area


The off-limits area actually consists of staff room, meeting rooms and whatnot, but the door surely makes it look forbidding.
YouTube - Bandai Hobby Centre: Secret Door from the Inside


View from the rooftop of the factory. The life-sized Gunndam is to be reassembled near Higashi-Shizuoka Station this summer, so maybe it might be visible from here.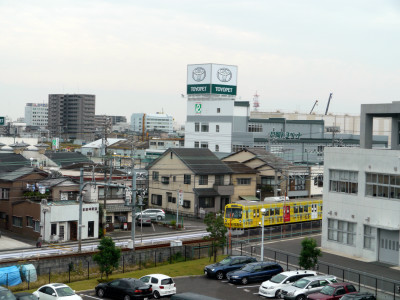 On our way home, we spotted a Pikachu-shaped headstone on display at a stone dealer near the factory. Too bad it wasn't a Gundam headstone, but apparently there do exists a stone Gundam in Yasu, Shiga.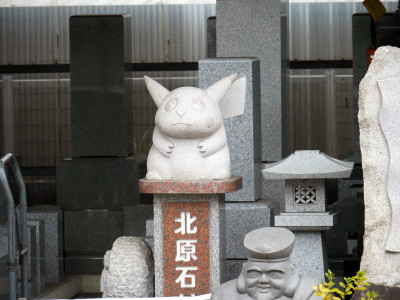 Related Posts:
"Godzilla 5th Form Pattern" is more than amazing, with Kamata, Shinagawa, Kamakura Form Figures - GIGAZINE

Interview with Mamoru Oshii: Details of Releasing "The Next Generation -Patlabor-" Director's Cut - GIGAZINE

Highway Night Bus "COCOON" by WILLER EXPRESS Secures Private Spaces For All Passengers - GIGAZINE

"Nissin Cup Noodles Matcha Seafood Flavor" Review: What Does Green Noodle Taste Like? - GIGAZINE

Interview with Fumito Ueda, "The Last Guardian" Game Director and Designer - GIGAZINE

Tour of Gundam Model Factory "Bandai Hobby Center" in Shizuoka - GIGAZINE

Black Means Green in Eco GUNDAM Plastic Model - GIGAZINE

The REAL SIZE Gundam in TOKYO looks even cooler on night - GIGAZINE

A die-hard Gundam fan made 7 meter "Z GUNDAM" by 7 years of solo work - GIGAZINE

Bandai's Official Gundam Cafe Opens in Akihabara on April 24 - GIGAZINE

The Most Campiest Mobile Suit Ever! Pink Gundam with Lace Garters - GIGAZINE