Lawson's Giveaway Evangelion Plastic Folders and Evangelion Hakone Hokan Map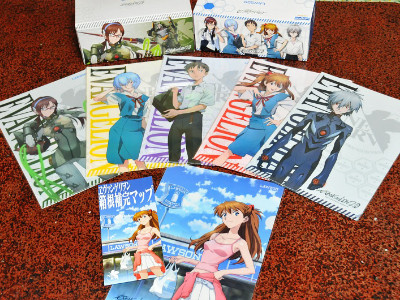 (This article was originally posted in Japanese at 16:50 Apr. 23, 2010)

Here are the Lawson's original Evangelion plastic folders and Evangelion Hakone Hokan Map we've got at the short-lived Lawson Tokyo-3 Shop in Hakone, Kanagawa. We also purchased the tie-in tissue papers.

The plastic folders are now being given away to customers who purchased Evangelion tie-in snacks(one folder for every two purchase) in Lawson's nationwide campaign launched on April 27. The map you can get in exchange for 300 Ponta card point.

Pics after the cut!
Nepia×Lawson×Evangelion tissue paper comes in two box designs, 168 yen ($1.80) each.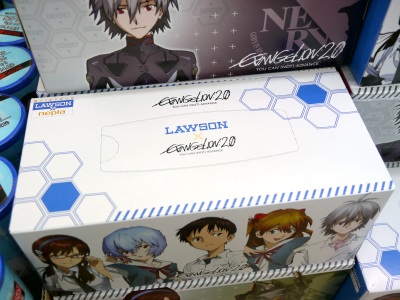 This box features the five children.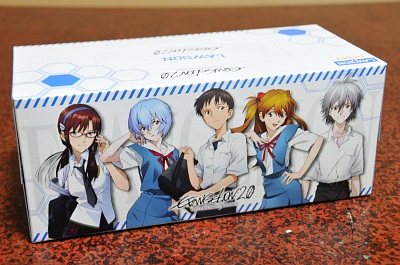 Nerv logo and the movie's logo on Lawson colour (sky blue).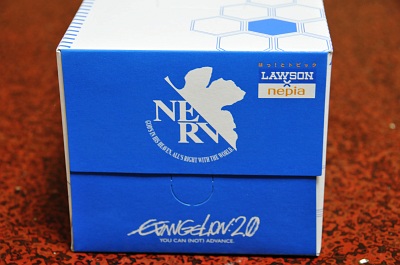 There's a coupon to enter Lawson's original Asuka figure giveaway campaign.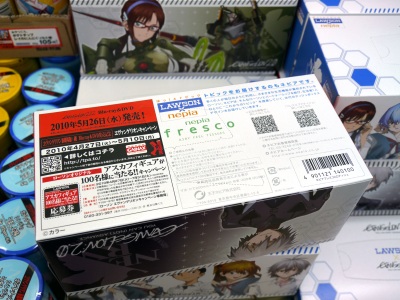 The other design features Mari and Kaworu.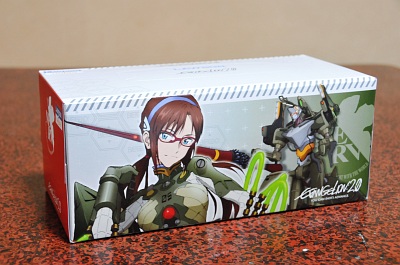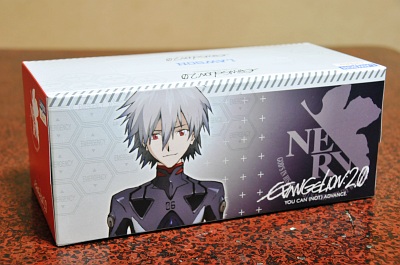 Red is Nerv's colour.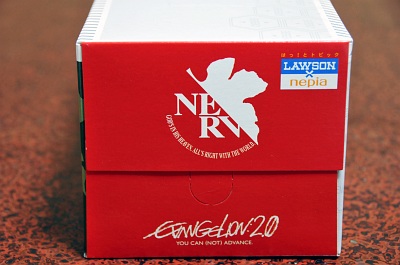 These are the giveaway plastic folders. You can get one for every two purchase of Lawson's Evangelion tie-in products.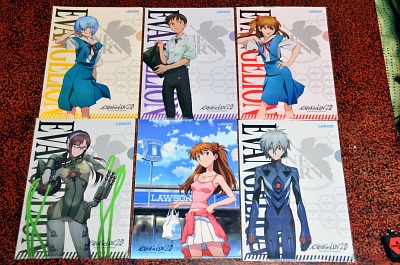 The flipside's got the colour scheme of the Evangelion units.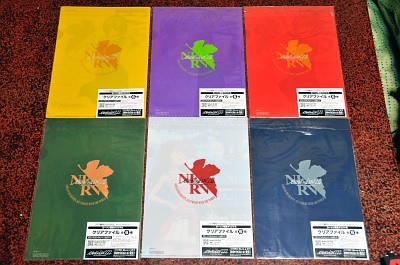 Lawson's original Evangelion Hakone Hokan Map was given to customers who purchased over 1,000 yen at the Lawson Tokyo-3 Shop in Hakone, but you can still get it if you've got 300 points on Lawson's Ponta card.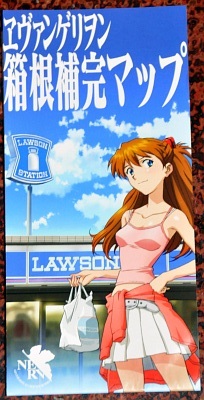 The map.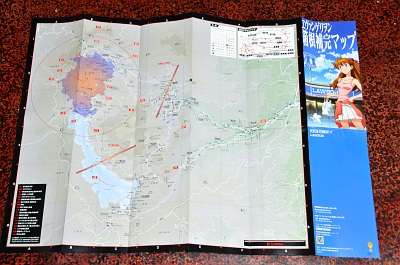 Flipside has comparison of the anime and real life locations.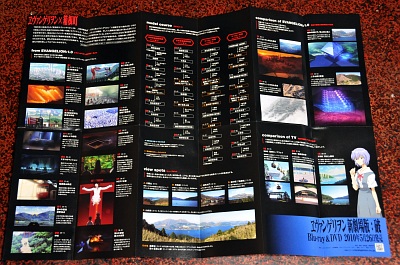 The campaign is to promote the DVD and Blu-ray release of digitally-remastered Evangelion: 2.22 on May 26. The tie-in products will be available until May 10 but the number of folders given away at each Lawson shops are limited, so you might want to hit the shops as soon as you can.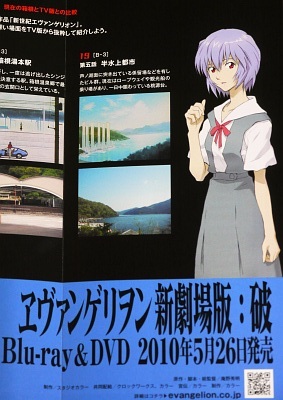 Related Posts:
Evangelion-themed Convenience Store "Lawson Tokyo-3 Shop" Opened in Hakone - GIGAZINE

Lawson's Evangelion tie-in Snacks Now On Sale! - GIGAZINE

Augmented Reality Evangelion Unit 01 on iPhone at Hakone Sengokuhara Middle School - GIGAZINE

"EVANGELION 2010 Calendar" on sale at Lotteria - GIGAZINE

Team Evangelion Entering Super GT Race with "Evangelion RT Unit 01 apr Corolla" - GIGAZINE
in Anime, Posted by darkhorse_log