Takara's Jenny Doll Revamped as "Fashionista Jenny"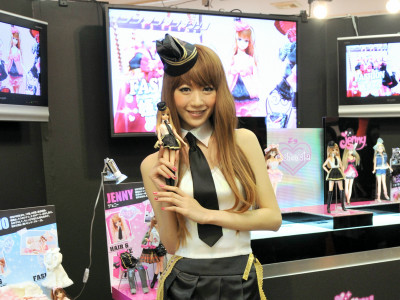 (This article was originally posted in Japanese at 18:02 Apr. 22, 2010)

Jenny is a 10.5 inch fashion doll similar to Barbie dolls, produced by Takara since 1986 (it was actually launched in 1982 as Takara Barbie but changed its name in 1986 when Takara's licensing agreement with Mattel expired).

To distinguish the Jenny brand from Takara's much popular Licca-chan dolls, Takara revamped the line as "Fashionista Jenny" with up-to-date clothing and accessories to fulfill today's kindergarteners' fantasies. The dolls were on display at Takara Tomy's Business Show.

Read on for details and pics.
Jenny's booth.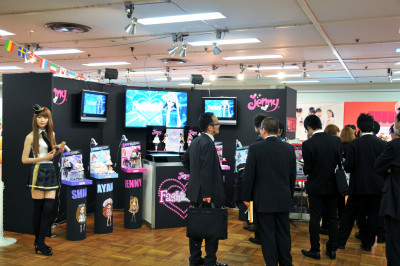 Jenny and her friends are now enjoying their modeling career.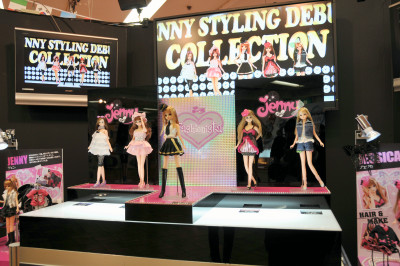 Jenny's friend Shion.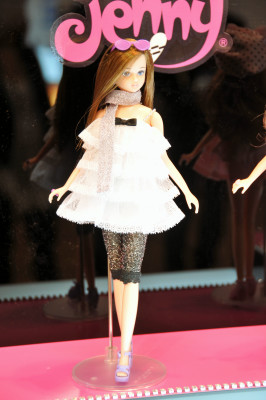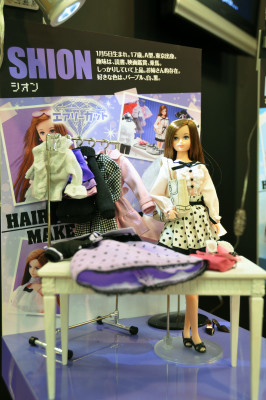 Shion is a 17-year-old from Tokyo. Her favourite colours are purple, white and black.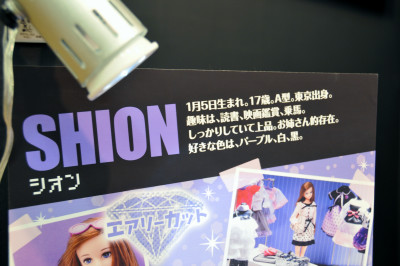 Shion's wardrobe consists of her favourite colours.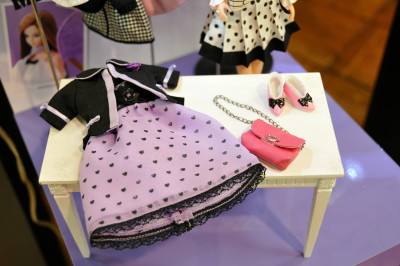 Her new "airy cut" hairdo.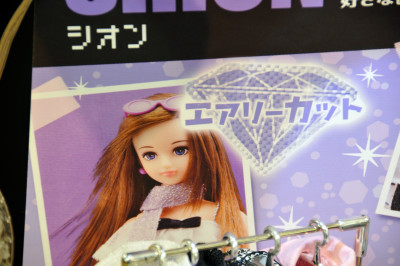 Shion's illustration.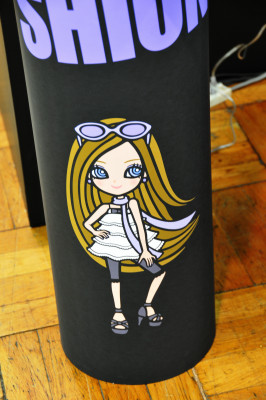 Ayano.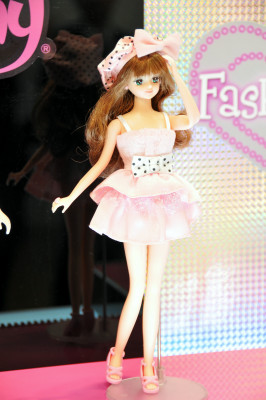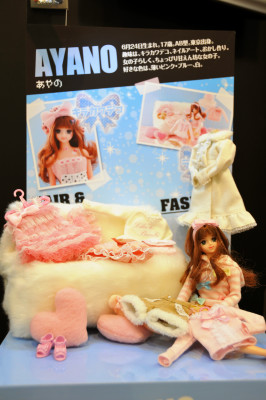 Ayano's also a 17-year-old from Tokyo. Her favourite colours are powder pink, powder blue and white.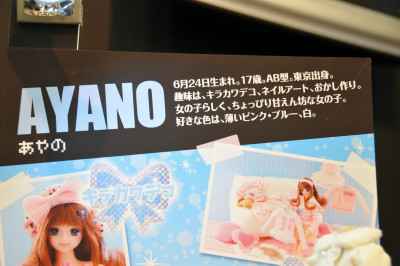 She's the baby of the group.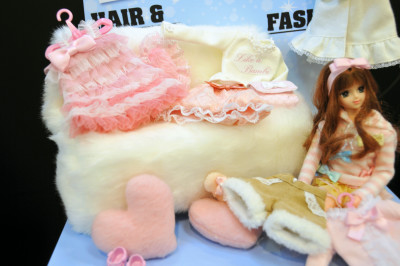 With a loli-face.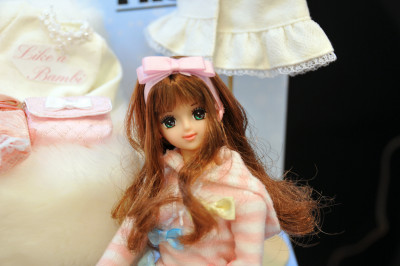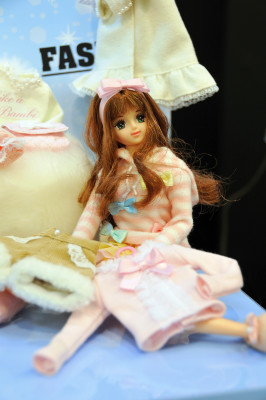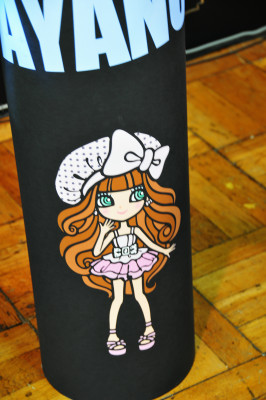 Jenny.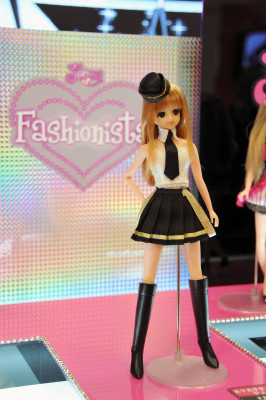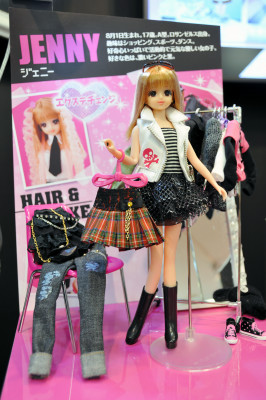 Jenny's a 17-year-old from L.A. and her favourite colours are hot pink and black.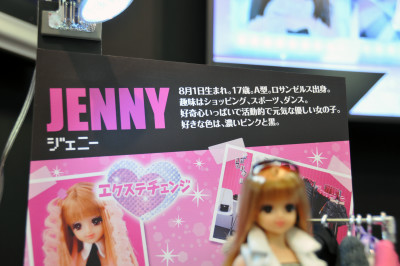 Jenny's face is round compared to Barbie dolls and she's still got her baby fat.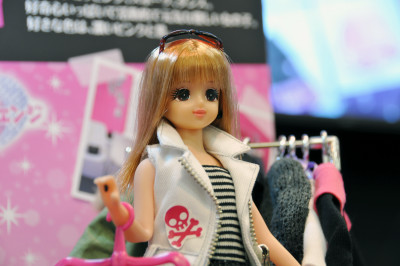 Japanese fashion dolls tend to look younger than their Western counterpart, probably to suit Japanese preferences (the big-eyed, small-mouthed anime face thing). But it's kind of strange considering these dolls are aimed at little girls, not at the dirty old guys drooling over the girls.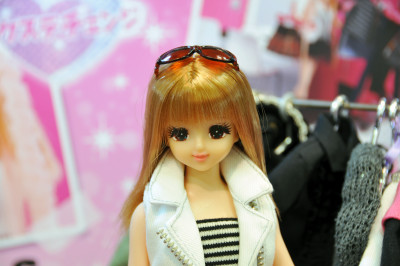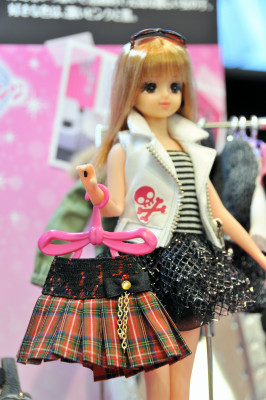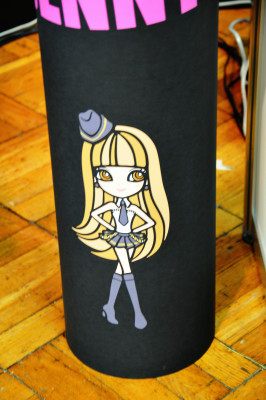 Jessica.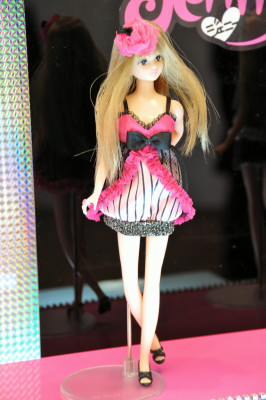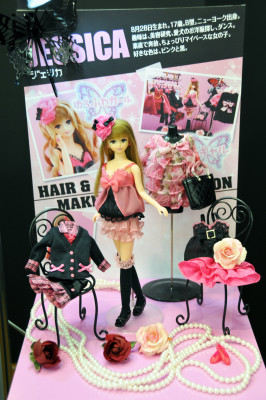 Jessica's a 17-year-old from New York who loves to dance and play dress-up with her dog.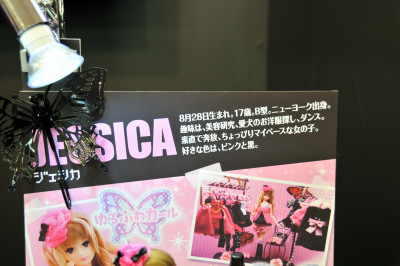 Her favourite colours are pink and black.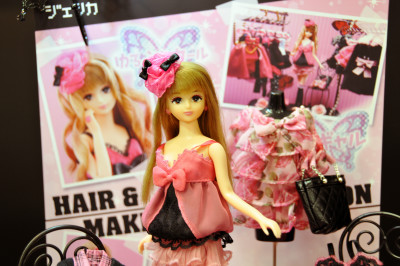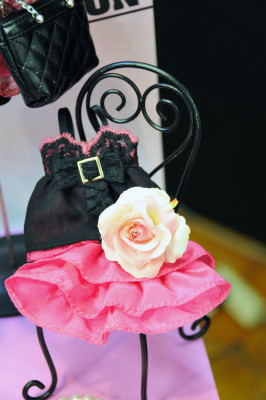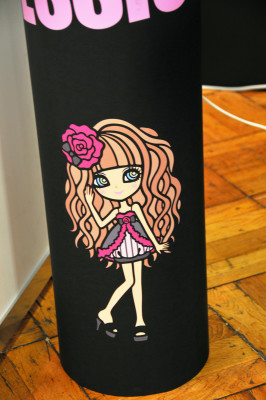 Mirai.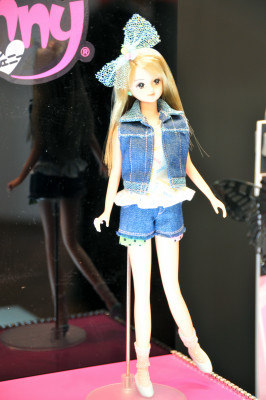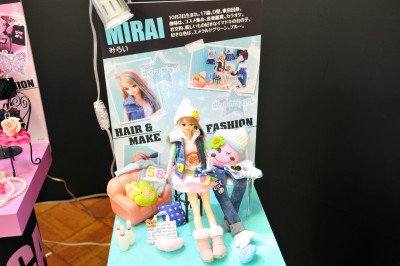 Mirai's a 17-year-old from Tokyo, kind of tomboyish and loves Karaoke.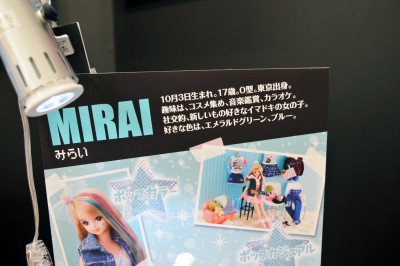 Her favourite colours are emerald green and blue. The way she dresses (jeans, mini bottoms, ugg boots, candy coloured t-shirts and hoodies) is a style very popular among preteen girls in Japan.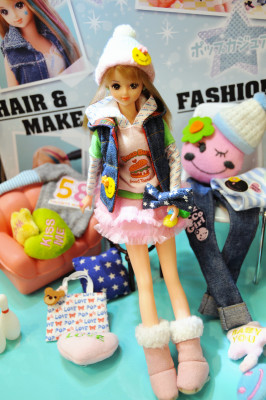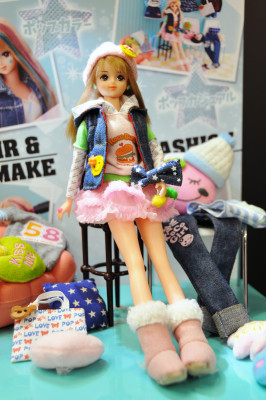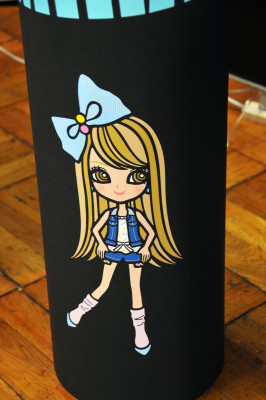 The packages.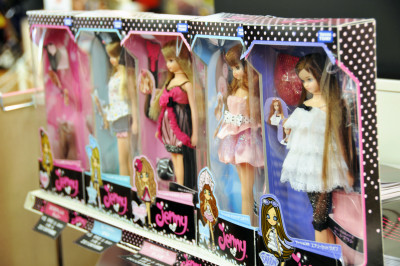 Jenny in various outfits.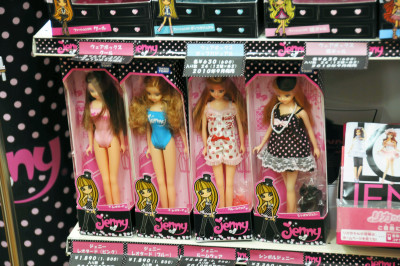 From afar, the packages look akin to cosmetics rather than toys.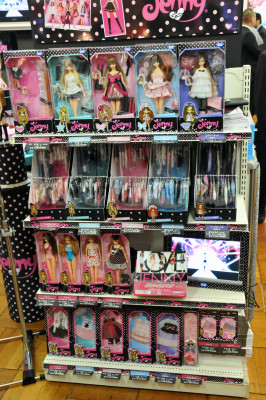 This one is called "Symbol Jenny".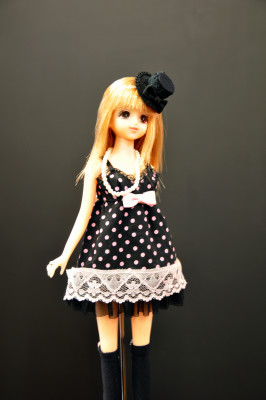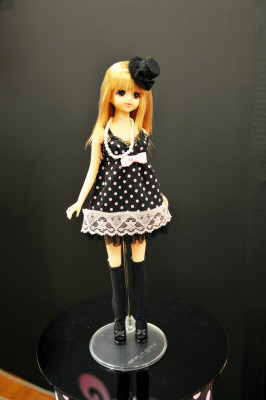 The promotional model at the booth was dressed like Jenny.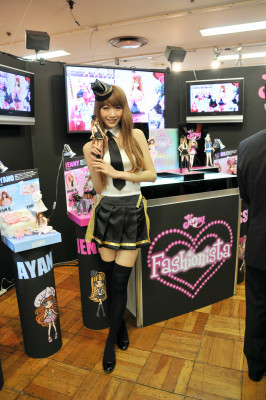 Might not look so on a doll, but the outfit is rather revealing on a real person.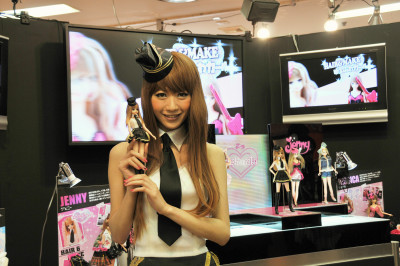 According to a survey, 60% of girls in grade 1 to grade 3 play regularly with dress-up dolls, which makes a million+ market in Japan.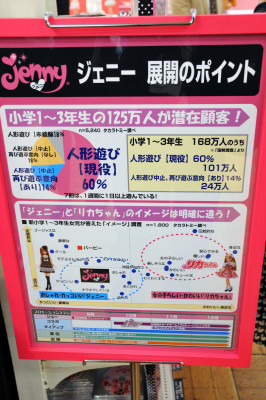 This is how today's 7-year-olds want to dress like when they're 17.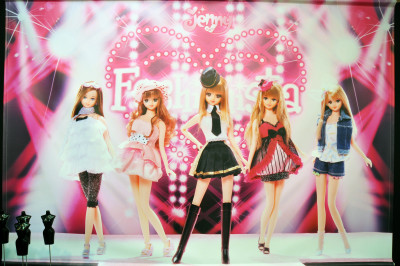 Related Posts:
Photography Contest Focused on Figurines "Doll Situation Photo Contest" - GIGAZINE

"Bishojo Figure Yearbook 2008" covering the whole 700 girl figurines released last year - GIGAZINE