Bandai's Official Gundam Cafe Opens in Akihabara on April 24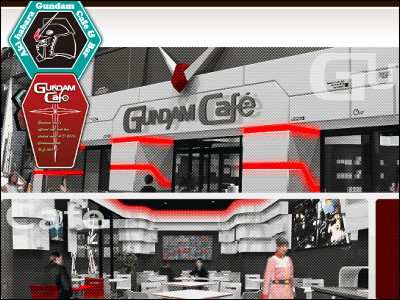 Official Gundam Cafe operated by Bandai is to open in Akihabara on April 24, 2010.

The specialties include "Jaburo Coffee", the cafe's original blend named after the headquarters of the Earth Federal Forces located in the heart of Brazil, and "Gun-Pla-yaki", a take-out Manju-like confection modeled after the first Gundam plastic model released in 1980.

Read on for details and pics.
(Japanese)Bandai's "GUNDAM Cafe" Opening on April 24 - GAME Watch

Here's the official website. The whole menu and the price are as yet undisclosed.

(Japanese)Gundam Cafe Official Website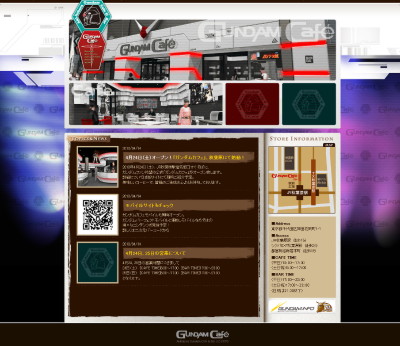 The cafe has 144.2 square meters floor space and seats up to 60 visitors.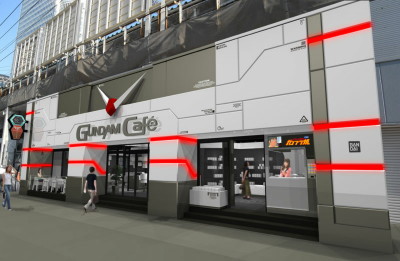 Logo.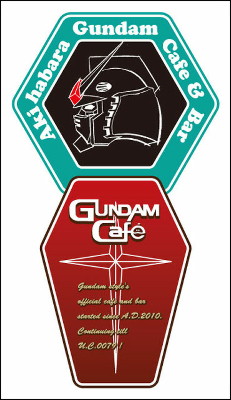 Located right next to Denkigai(Electric Town) entrance of Akihabara Station.

View Larger Map

The hours are 10:00 to 23:00 on weekdays, 8:30 to 23:00 on Saturdays, 8:30 to 21:30 on Sundays and holidays. "Bar Time" starts at 17:00, which means they serve alcohol, we guess.

© Sotsu/Sunrise

Related Posts:
"Mobile Suit Gundam 00: Awakening of the Trailblazer" featured in TAF2010, with 1/10 scale 00 Gundam - GIGAZINE

Photo Coverage on LIFE SIZE Gundam in Odaiba, Tokyo - GIGAZINE

Gundam and Kamen Rider Advent Calendar "Minna no Advent" by Bandai - GIGAZINE

Original pictures of "Kannagi" exhibited at Ufotable Cafe - GIGAZINE

All menus conquered at "Linebarrels Cafe" - GIGAZINE