Video of Manga Artist Yoshitoshi ABe Drawing on iPad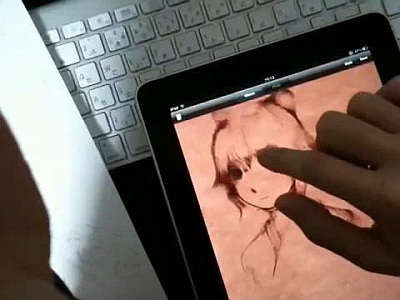 (This article was originally posted in Japanese at 11:26 Apr. 15, 2010)

Manga artist/illustrator/character designer Yoshitoshi ABe known for his works on Serial Experiments Lain, NieA_7 and Welcome to the N.H.K. has posted on YouTube a video of himself drawing amazing art on his brand-new iPad.

Read on for details and pics.
(Japanese)ABlog Here Comes iPad!

iPad is not out yet in Japan but ABe who purchased it from the U.S. relates his appreciation of the device on his blog as "iPad is not just a bigger iPhone nor a netbook without keyboard, nor is it a Kindle with colour display. It even has the potential to become something beyond computer."

Here's the video.
YouTube - yoshitoshi ABe scribbles with iPad.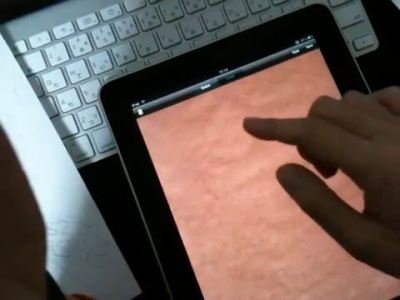 The app he's using is Live Sketch.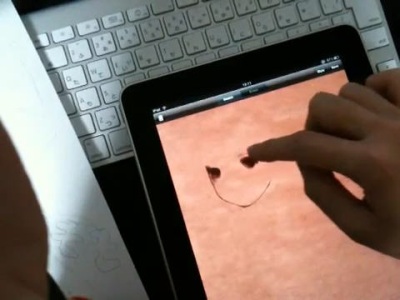 Using his fingertip, it took him only about a minute to draw the girl's face.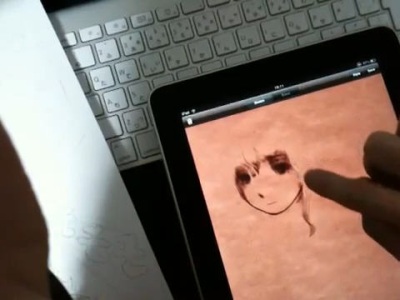 Around 2 minutes. It looks like a sketch in charcoal.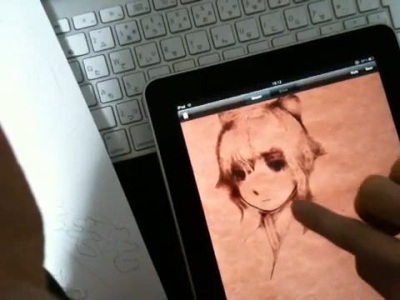 The whole pic was completed under four minutes. You can see the finished picture on flickr.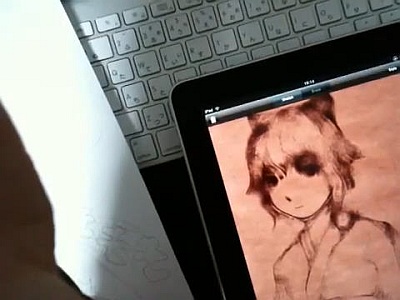 By the way, the girl is heroine Ein from graphic novel Despera for which ABe did the character design and illustration.

Related Posts:
ASCII Art "Yaruo" Illustrated by Yoshitaka Amano of Final Fantasy Series - GIGAZINE

Winners of "Akihabara 2525" Colouring Contest Chosen by Yoshitaka Amano - GIGAZINE

TAF 2009: Hand Drawings and Autograph of Shoji Kawamori of MACROSS FRONTIER and BASQUASH! - GIGAZINE