Vertu's Gorgeous "Maki-e" Handsets Covered in Traditional Japanese Lacquer Art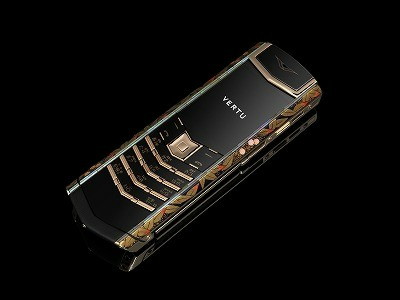 To celebrate the first anniversary of the store in Ginza, Tokyo, Vertu is to release a series of four Signature phones called the Kissho Collection, decorated by the hand of Japanese Living National Treasure Kazumi Murose, combining traditional Raden and Maki-e lacquerware technique.

The gorgeous phones cost eye-popping 20 million yen (about $214,000) each, but one of them has already sold.

Read on for details and pics.
(Japanese)20 million yen! Gorgeous "Maki-e" Cellphone decorated by Human National Treasure

"Kissho" means "good omen", and the four phones are named Daigo, Kinkoh, Kikusui and Nanten, each representing the season of spring, summer, autumn and winter respectively.

Applying multiple coats of lacquer on the metal parts of the handset, polishing and heating again and again, sprinkling it with gold powder (technique called Maki-e) and inlay (Raden), was a complicated process that took two years for Murose and the techs and artisans at Vertu.

Daigo themed on spring with sakura motif, named after Daigo district in Kyoto, the surrounding area of Daigo-ji temple famous for the flower.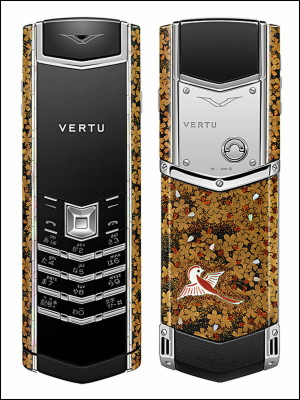 Kinkoh(lit. Brocade Light) themed on summer, inspired by traditional patterns used in Japanese textile.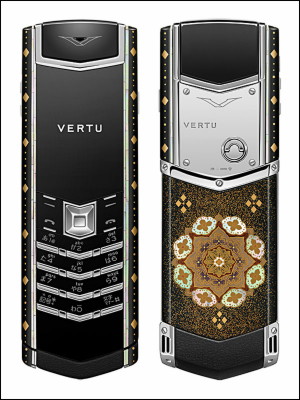 Kikusui(lit. Chrysanthemum Water) themed on autumn, depicting a large chrysanthemum flower floating on flowing water.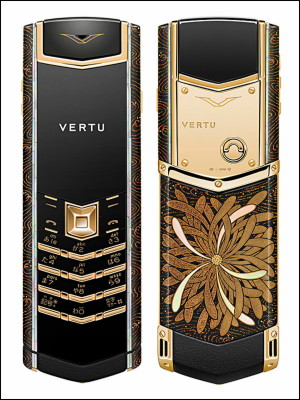 Nanten(Nandina) themed on winter.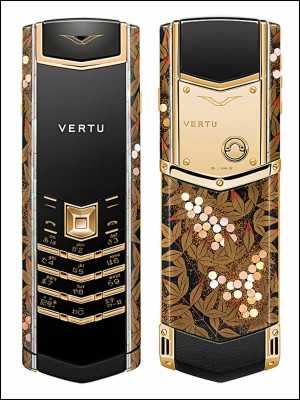 Related Posts:
Looks Delicious! Chocolate-like Cell Phone "SH-04B" by NTT docomo - GIGAZINE

3 New Models from KDDI's New Cell Phone Line "iida" - GIGAZINE

Wooden Cell Phone "TOUCH WOOD" by NTT docomo: CEATEC JAPAN 2009 - GIGAZINE

Beautiful Wallpainting of Takii Seed's Headquarter by Kyoto-based Artist Hideki Kimura - GIGAZINE