We Spotted the "Clash of the Titans" Posters by Masami Kurumada at Shinjuku Station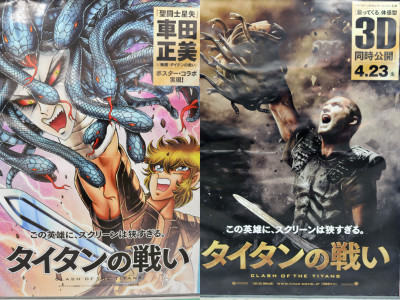 Clash of the Titans posters illustrated by Saint Seiya creator Masami Kurumada came out earlier this week.

We spotted all four of them when we passed by Shinjuku Station.

Pics after the cut!
The posters can be seen in the underground concourse of JR Shinjuku Station until April 25. This is the regular poster featuring Sam Worthington(Perseus) holding up Medusa's head.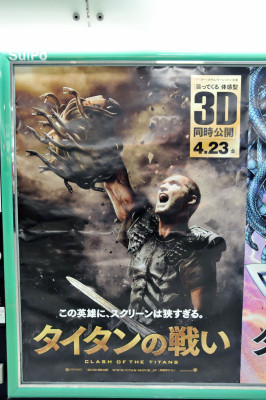 Masami Kurumada's rendition of Perseus and Medusa.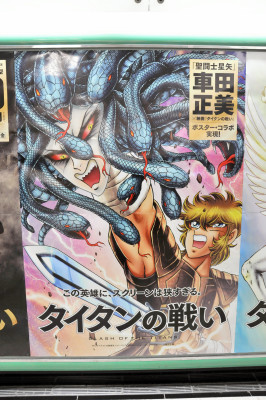 Perseus riding Pegasus looks like something right out of Saint Seiya.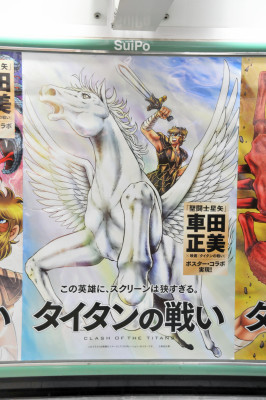 Perseus facing giant scorpion.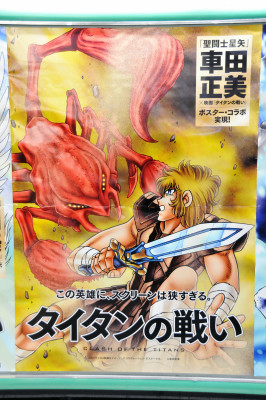 Sea monster Kraken looks as menacing as Dragosaurus from the movie Grendizer, Getter Robot G, Great Mazinger: Kessen! Daikaijuu.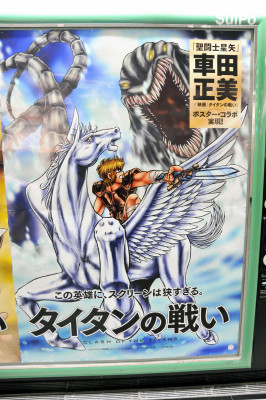 The posters were about 6ft×4ft. Next to the Masami Kurumada versions another huge poster of Clash of the Titans.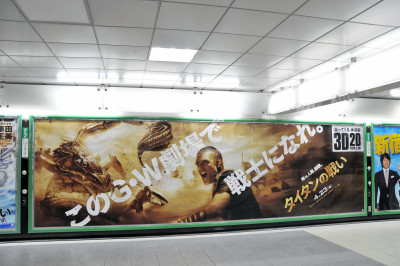 For some reason, a sacred rope to be used in a festival at Suwa Taisha shrine was on display, facing the posters.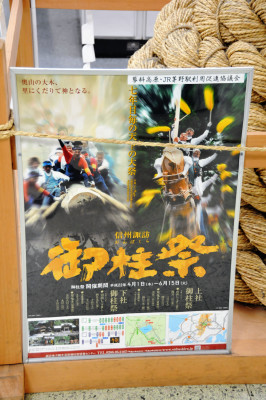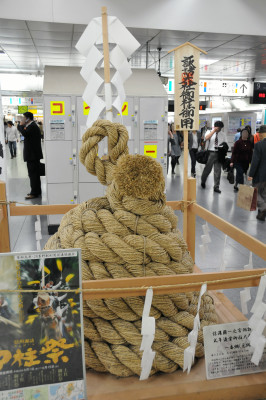 Related Posts:
What If Saint Seiya Characters Played Basketball? Here are the NBA Gold Saints! - GIGAZINE

Beautiful Dioramas by Saint Seiya Enthusiasts Capcinteam from France - GIGAZINE

Find Your Star Sign! Complete Collection of Saint Seiya's Gold Cloth Figure - GIGAZINE

Another Chinese rip-off? Online Game "Saint Warrior" bears striking resemblance to a Japanese Anime - GIGAZINE

"Clash of the Titans" Posters Illustrated by "Saint Seiya" Creator Masami Kurumada - GIGAZINE