Samurai Wars: What Would Star Wars Characters Look Like in Feudal Japan?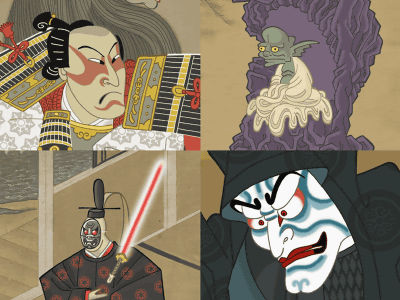 (This article was originally posted in Japanese at 10:19 Apr. 10, 2010)

Artist Steve Bialik has a ongoing project representing Star Wars characters as samurai and yokai in ukiyo-e style Japanese art.

Pics after the cut!
STEVAPALOOZA!
Feudal Japanese Star Wars Art: Pics, Videos, Links, News

Darth Vader wears a Noh mask instead of the full-face one.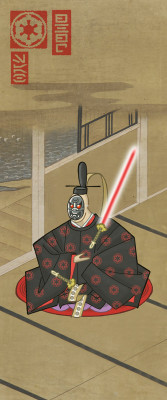 Yoda looks like some Japanese folklore creature.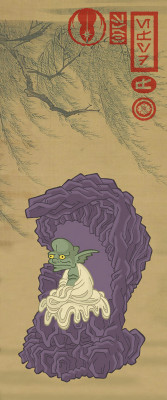 Emperor Palpatine with kumadori(Kabuki makeup).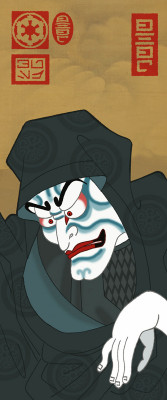 Obi-Wan Kenobi as a Zen priest.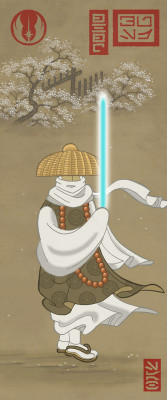 Chewbacca the oni backs up Han Solo the samurai.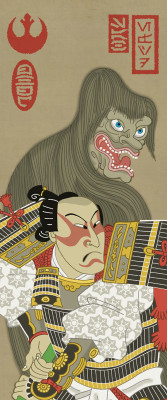 A clean-cut Jabba the Hutt, or a giant toad, more like.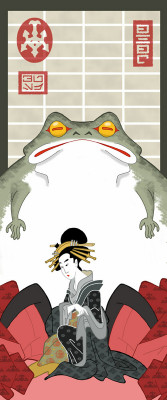 Boba Fett shows his eyes here.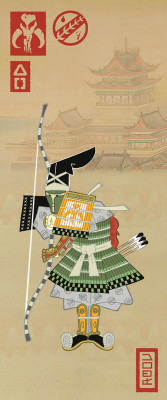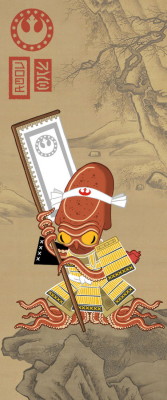 The series seems to be still in progress. Stay tuned for more to come.

Related Posts:
151 Pokemons Parade as Yokai in Traditional Ukiyo-e Style Paintings - GIGAZINE

Makoto-chan meets Hokusai! Kazuo Umezu's Horror Manga turned Ukiyo-e - GIGAZINE

Ukiyo-e of Kitaro and Yokais haunting the 53 Stations of the Tokaido at Mizuki Shigeru Museum - GIGAZINE

Feed Your Inner Samurai with Kotobukiya's "Japanese Sword Chopsticks" - GIGAZINE

Star Wars R2-Q5 USB Hub that Beams and Beeps! - GIGAZINE