Magical Chopsticks Shaped Like Magic Wands from "Creamy Mami", "Persia" and "Magical Emi"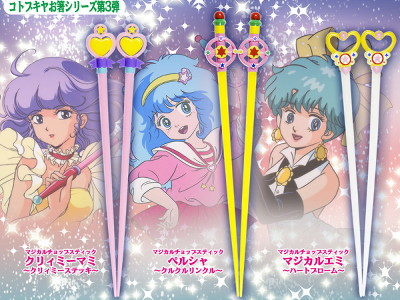 Following the Lightsaber Chopsticks and Samurai Chopsticks, action figure maker Kotobukiya came up with yet another unusual sets of chopsticks, this time shaped like the magical wands from magical girl anime classics Creamy Mami, the Magic Angel, Persia, the Magic Fairy and Magical Emi, the Magic Star.

Read on for details and pics.
(Japanese)Magical chopsticks Creamy Mami, Persia, Magical Emi::KOTOBUKIYA

The three versions of Magical Chopsticks will come out in June for 1,050 yen (US $11.20) each. Now available for pre-order via Kotobukiya Direct.

Magical Chopsticks Creamy Mami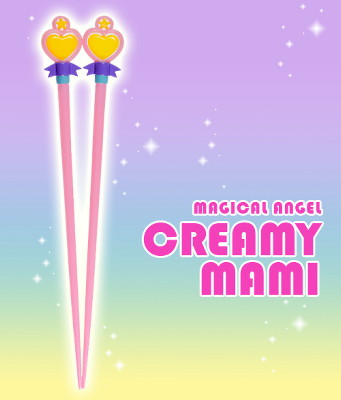 With this magical wand, 10-year-old heroine Yu Morisawa transforms into a 16-year-old girl and becomes a famous singer under the alias Creamy Mami. You can spin the heart-shaped charm on the wand just like the anime.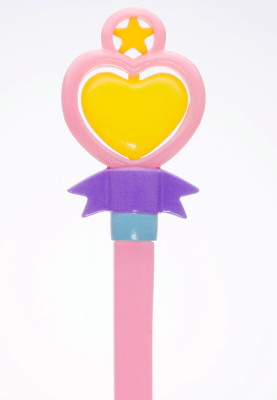 All three chopsticks measure about 23cm(9"), long enough for adults.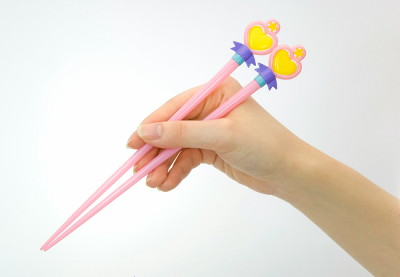 Magical Chopsticks Persia, the Magic Fairy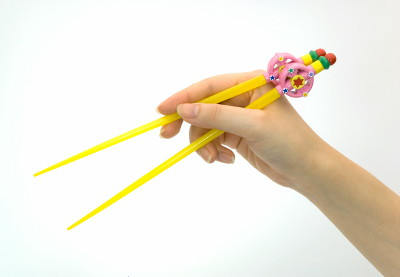 Along with magical mirror and pendant, magical wand (or baton) is one of the most commonly seen enchanted objects in magical girl animes. In Persia, the Magic Fairy, 11-year old heroine Persia wears a magical golden headband to conjure this magic baton, which bridges her world and a magical world called "Lovely Dream".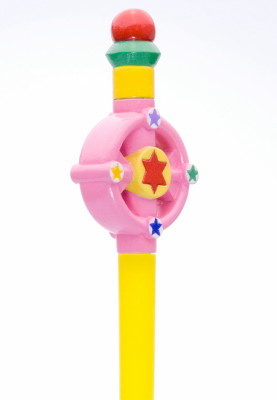 Magical Chopsticks Magical Emi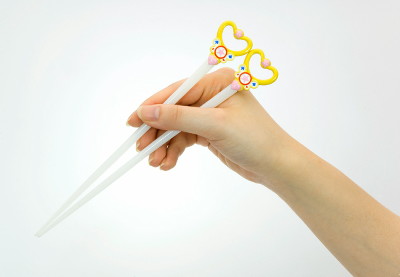 By waving this wand, clumsy 11-year-old heroine Mai Kozuki becomes Magical Emi, a teenage magician.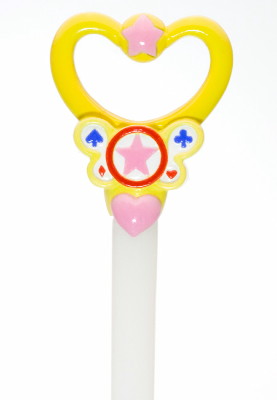 It's considered bad manners to play with chopsticks, but the temptation might be too strong with these ones.

Related Posts:
Feed Your Inner Samurai with Kotobukiya's "Japanese Sword Chopsticks" - GIGAZINE

No More Disposable Chopsticks! Go Greener with the "Chopsticks Bra" - GIGAZINE

Actresses in Cosplay announced "Magical Princess Minky Momo" musical at a conference - GIGAZINE

TAF 2009: New Project of MINKY MOMO kicking off for the 30th Anniversary, and a gigantic DANCOUGA - GIGAZINE

Preview of upcoming "Magical Girl Lyrical Nanoha The Movie First" - GIGAZINE