17 Pretty Cures Dancing On Stage at "Pretty Cure All Stars HeartCatch Live"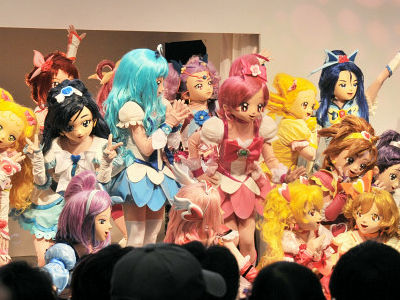 (This article was originally posted in Japanese at 17:07 Apr. 01, 2010)

Since the first TV series Futari wa Pretty Cure aired in 2004 to the ongoing series HeartCatch PreCure!, a total of 17 superheroine Pretty Cures have been introduced to the Pretty Cure franchise.

All 17 of them appear in the latest movie Pretty Cure All Stars DX2: Light of Hope - Protect the Rainbow Jewel!, and they all danced to the theme songs performed by singer Aya Ikeda and Mayu Kudo at a stage event called "Pretty Cure All Stars HeartCatch Live" in TAF2010.

Pics after the cut!
"Pretty Cure All Stars HeartCatch Live" was held at Toei Animation's special stage.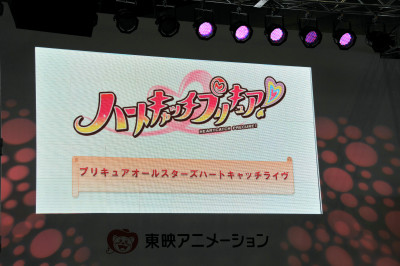 There were some family seats provided in the front rows for children and their parents. Taller audience stood behind them.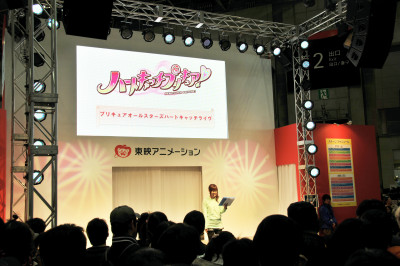 Commercials for Toei Animation's other anime including Marie&Gali Ver2.0 were shown in the beginning.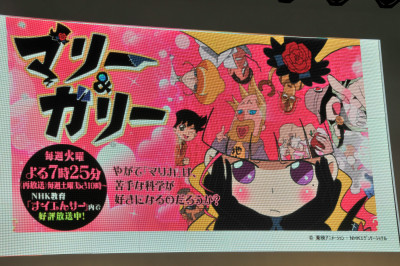 And the show begins.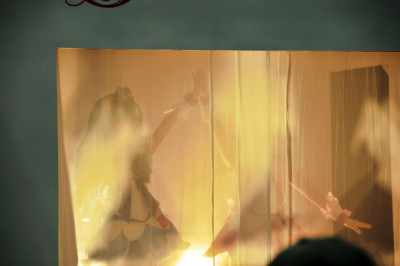 Kigurumi of Cure Marine and Cure Blossom from the ongoing HeartCatch PreCure! came on stage.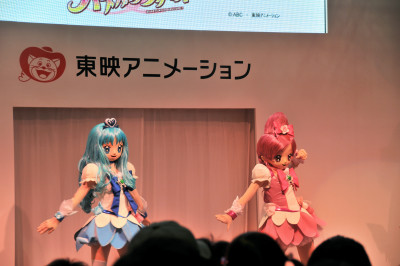 Posing.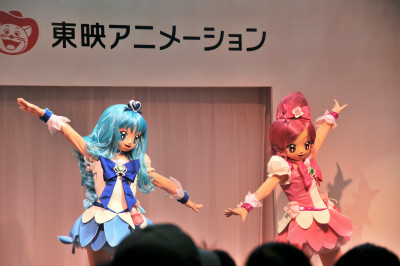 Singer Aya Ikeda performed the opening theme song Alright! HeartCatch PreCure!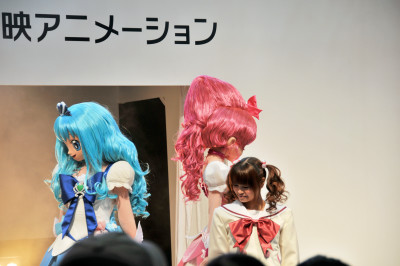 And then Cure Marine and Cure Blossom taught the audience the choreograph for the ending theme song.


When the kids got the dance move for the chorus, singer Mayu Kudo appeared and performed HeartCatch☆Paradise.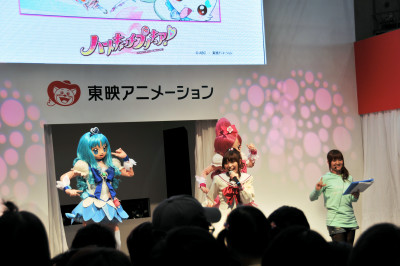 But this wasn't the end of the show. The light went down and...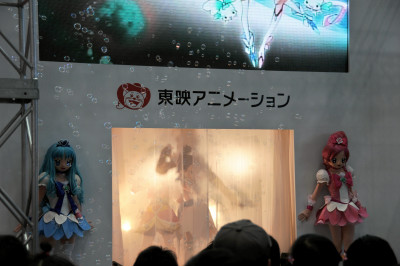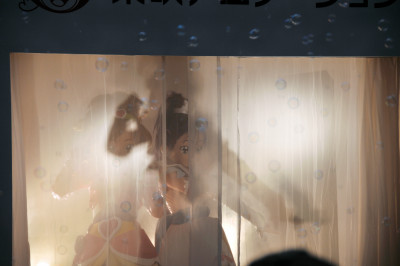 Cure Bloom from Pretty Cure Splash Star appeared.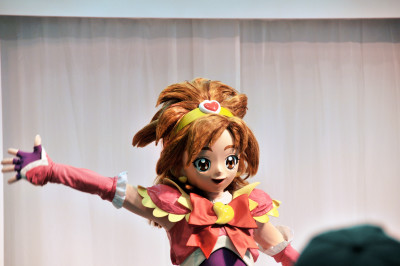 Cure Egret, also from Pretty Cure Splash Star.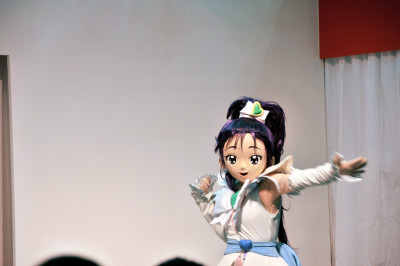 They danced to theme song Makasete Splash Star.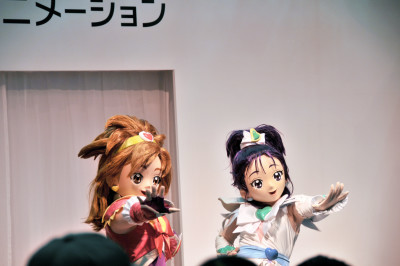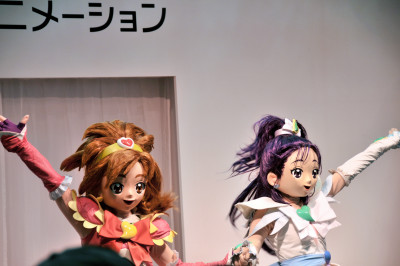 Next came Cure Peach, Cure Berry, Cure Pine and Cure Passion from Fresh Pretty Cure!.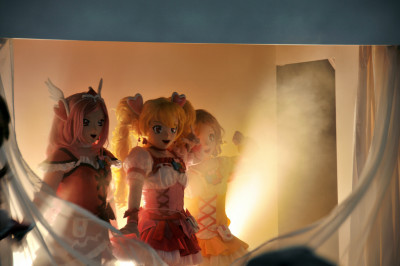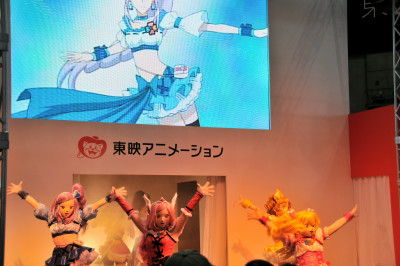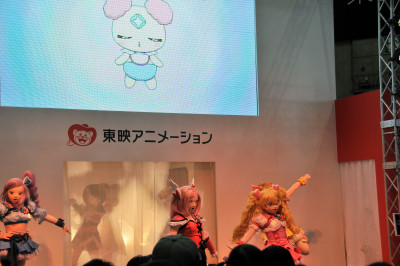 Who's next?


Cure Black, Cure White and Shiny Luminous from Futari wa Pretty Cure Max Heart.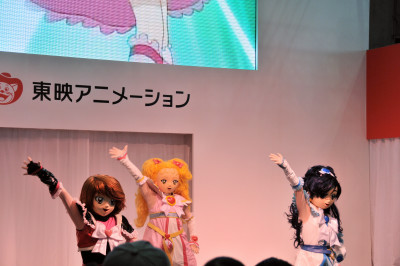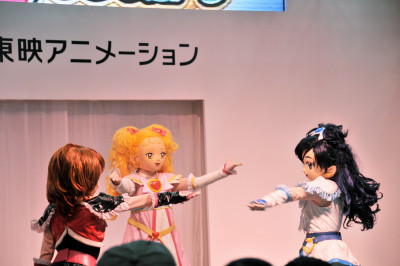 Then came the heroines from Yes! PreCure 5.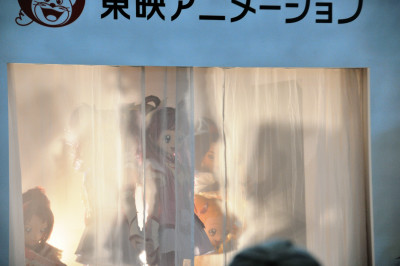 Cure Dream, Milky Rose, Cure Rouge, Cure Lemonade, Cure Mint and Cure Aqua.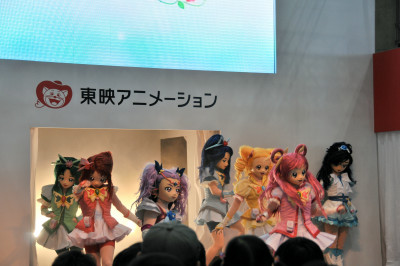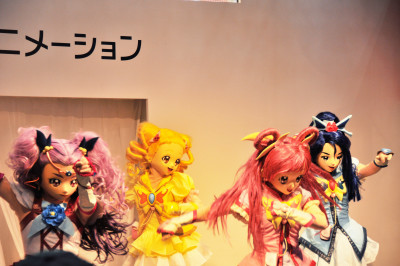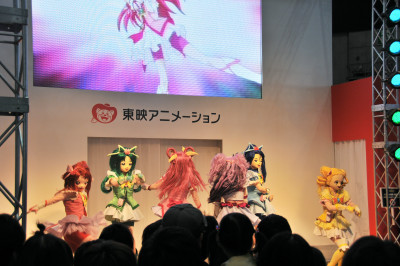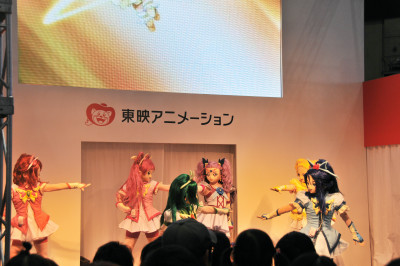 All 17 of them filled the stage.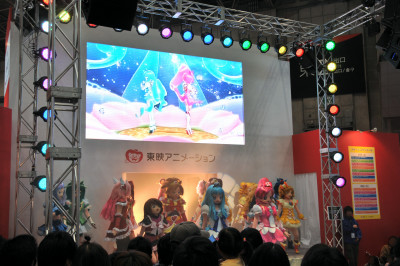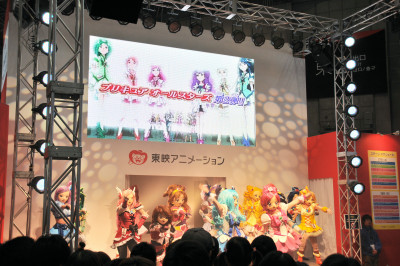 Maybe the stage was a bit too small for the 17 of them.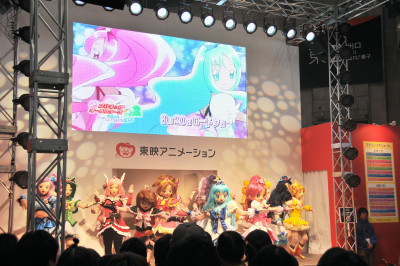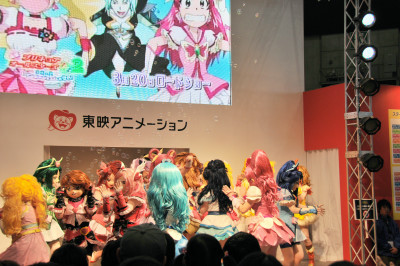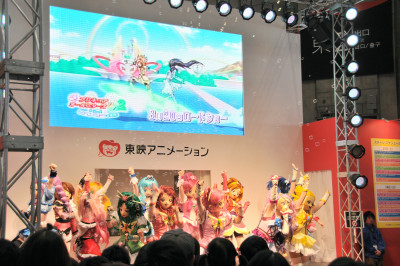 The kids in the front row could see them really up close.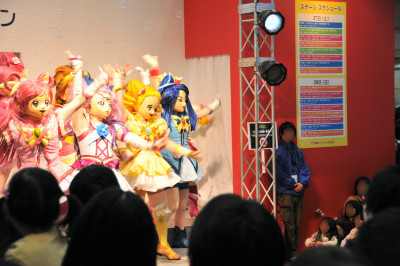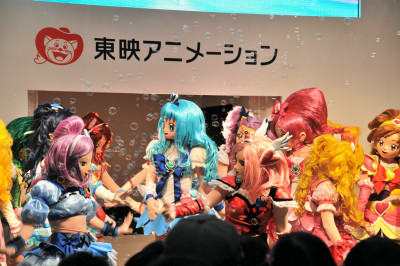 The stage filled with soap bubbles and smoke.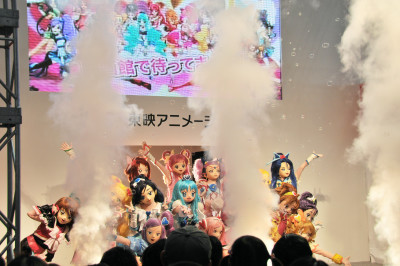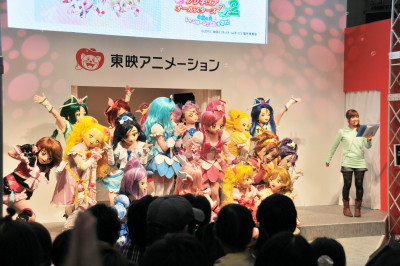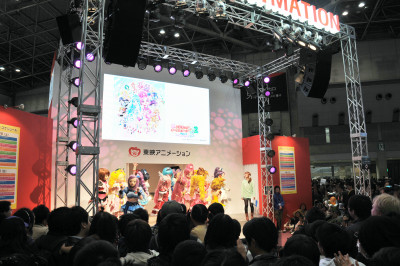 Cure Dream has kind of a class clown quality.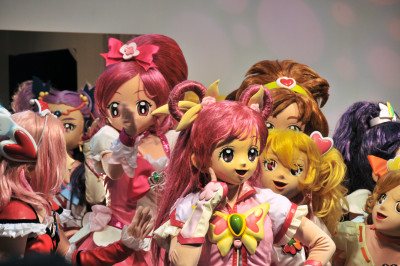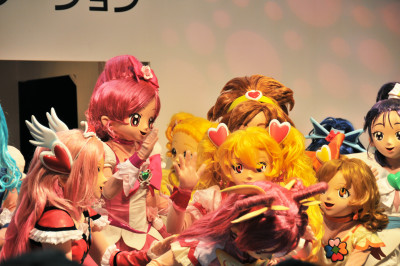 Cure Marine and Cure Blossom wrapped up the show.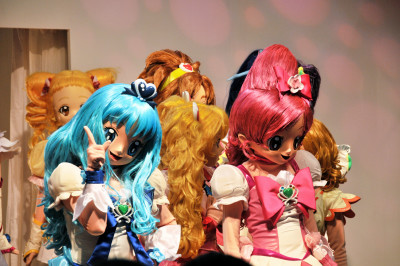 Saying good byes.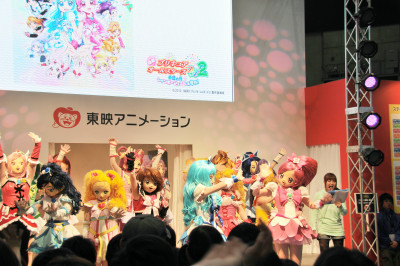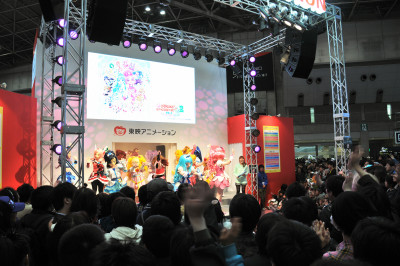 15 Pretty Cures left the stage.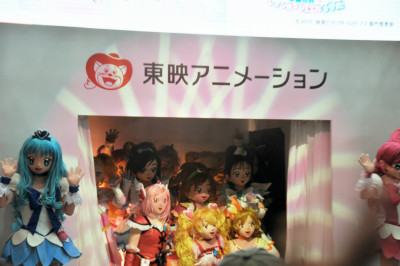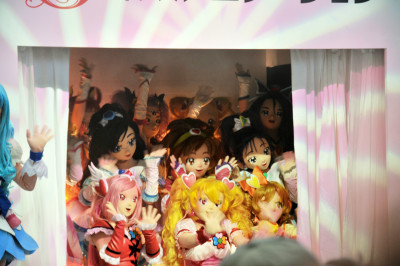 Cure Marine and Cure Blossom followed in great applause.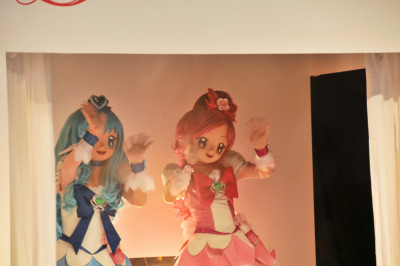 Related Posts:
Ending Animation Dance Sequence of "Pretty Cure All Stars DX2" shown in 3D at TAF2010 - GIGAZINE

Pretty Cure-themed Suzuki Wagon R Won "Moe-Haku 2010 Itasha Contest" voted by Itasha owners - GIGAZINE

Singer Nana Mizuki of "Kohaku" Fame Stars the New "Pretty Cure" Anime - GIGAZINE

Figures related to "Pretty Cure" Franchise -WONDER FESTIVAL 2009 [SUMMER] - GIGAZINE

Animated Panel and Life-Size Figures of CURE PASSION from "Pretty Cure"- TOKYO TOY SHOW 2009 - GIGAZINE

Tokyo International Anime Fair 2010: Table of Contents - GIGAZINE