Live-Action "Maria-sama ga Miteru" Cast for Yumi and Sachiko Announced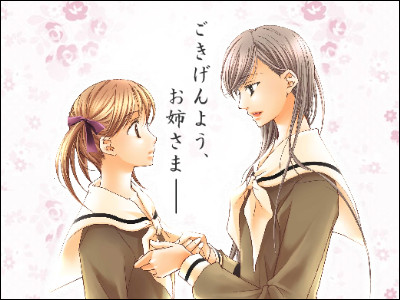 (This article was originally posted in Japanese at 15:02 Apr. 01, 2010)

Live-action film adaptation of popular light novel/anime franchise Maria-sama ga Miteru( Maria Watches Over Us) was lately announced.

The movie is to hit the theatres this autumn and its official website opened today, disclosing the actresses for heroine Yumi Fukuzawa and her oneesama Sachiko Ogasawara.

Read on for details and pics.
(Japanese)Maria-sama ga Miteru the Movie Official Website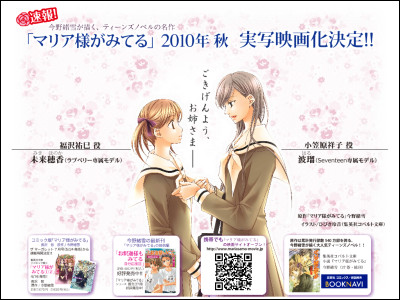 In all-female Catholic school Lillian Girls' Academy, there is a tradition known as the sœur system (sœur being French for "sister"), in which a second, or third-year student, the grande sœur ("big sister"), will give her rosary to a junior student, the petite sœur ("little sister"), and promise to look after them and guide them. The story revolves around lives and close relationships of first-year(10th grade) student Yumi Fukuzawa, her grande sœur Sachiko Ogasawara and their fellow members of Yamayuri Council(the school's student council).

According to the official website, the role of Yumi Fukuzawa will be played by Honoka Miki (model of tween fashion magazine Love Berry, Sachiko Ogasawara by Haru (model of teen magazine Seventeen).

Here's what they look like.

Miki Honoka official website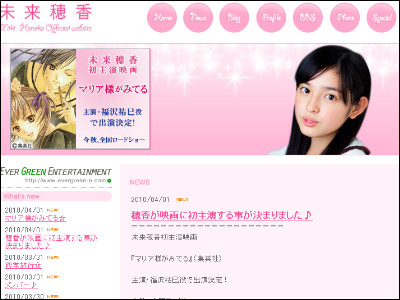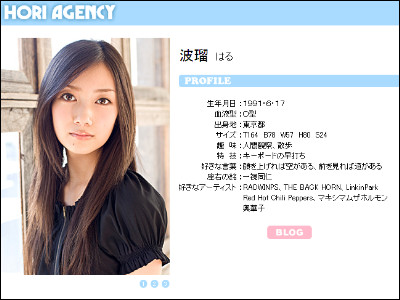 Other cast and staff members are as yet unannounced.

Related Posts:
"Watshi no Yasashikunai Senpai" to be the First Live-Action by Director Yamamoto of "Kannagi" - GIGAZINE

Green Light for "Kaiji" Live-Action Film Sequel! - GIGAZINE

"GANTZ" Going Live-Action Starring Ken'ichi Matsuyama and Kazuya Ninomiya - GIGAZINE

List of New Anime: Spring 2010 - GIGAZINE
in Movie, Posted by darkhorse_log