Booth Babes, Booth Guys, Cosplayers and Mascots from TAF2010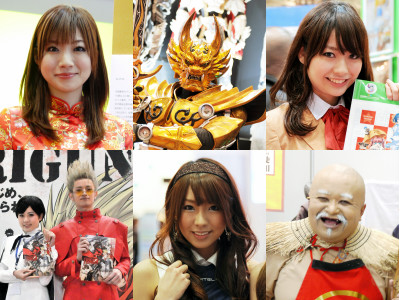 (This article was originally posted in Japanese at 03:46 Mar. 30, 2010)

Here's our boothbabe pics from TAF2010. As you can guess, many of the babes were cosplaying as characters from the anime they're promoting, and there were also some gorgeous babes in kimono and Chinese dress.

We took pictures of booth guys (don't miss the Trigun boothguy who's definitely one of the best Vash the Stampede cosplayers you've ever seen!) and kigurumi mascots as well.

Pics after the cut!
♦GONZO's booth
Saki Miyanaga from Saki.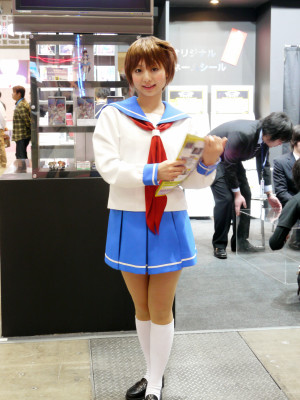 Nodoka Haramura and Saki.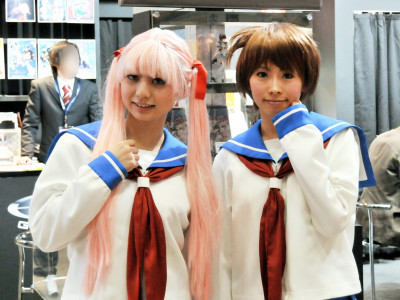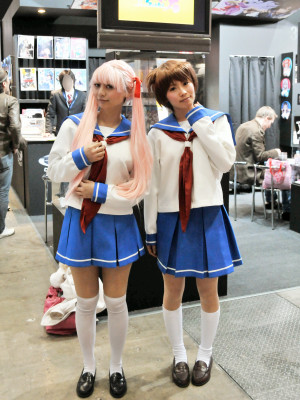 ♦TOEI ANIMATION
Son Goku from Dragon Ball Z Kai and Monkey D. Luffy from One Piece.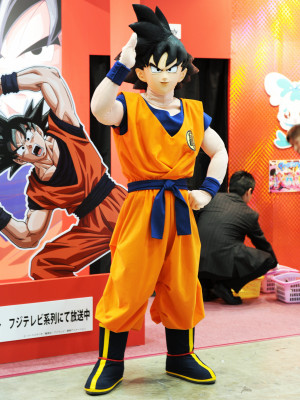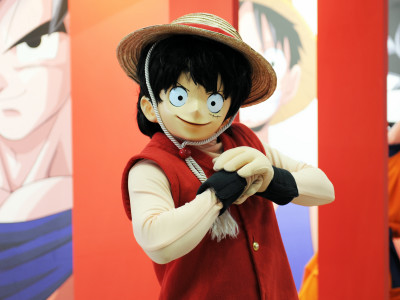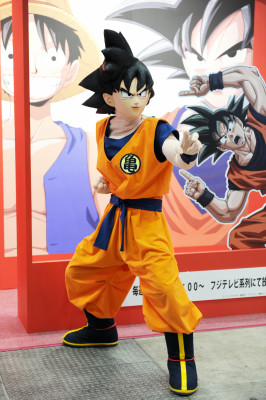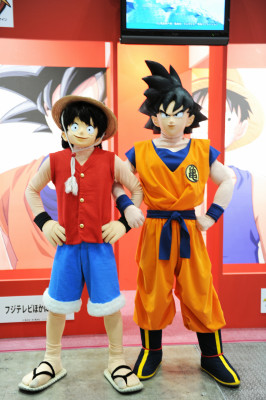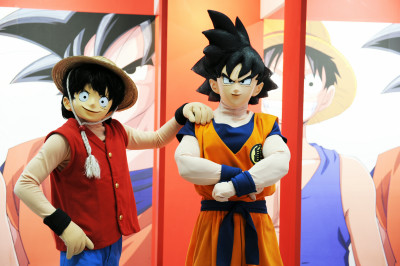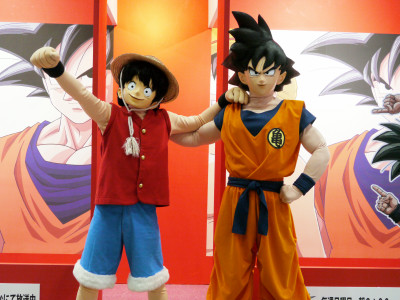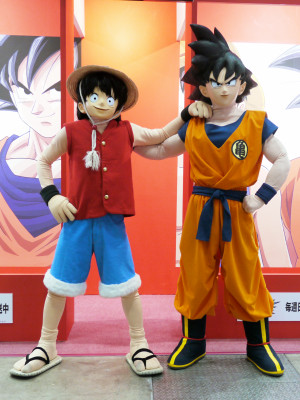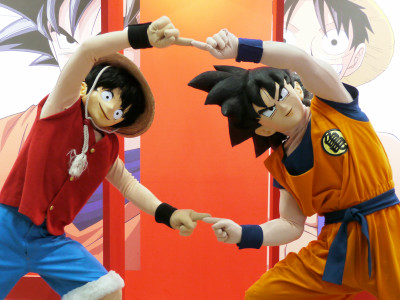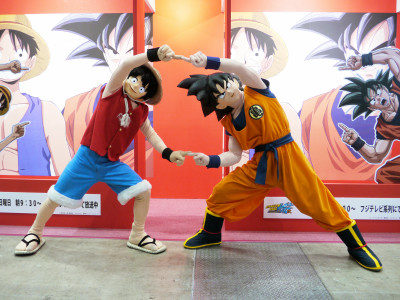 ♦Toei
Babes promoting the upcoming tokusatsu movie Zebraman 2: Vengeful Zebra City.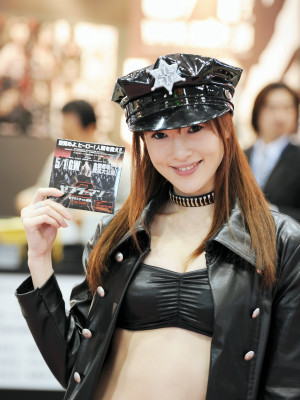 ♦Media Factory
Kimono-clad girl promoting samurai anime House of Five Leaves.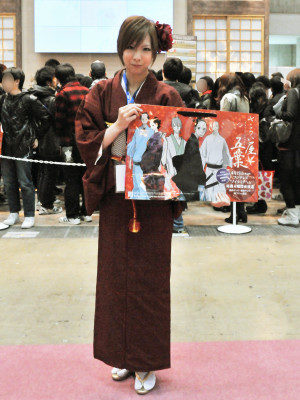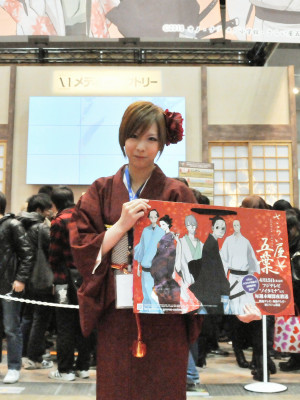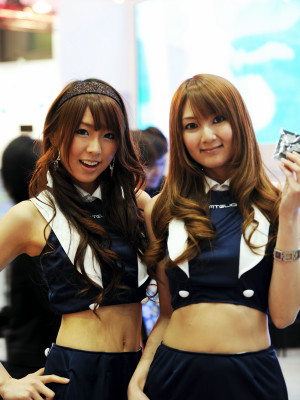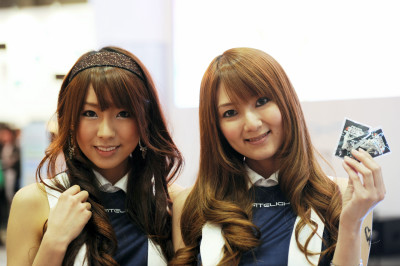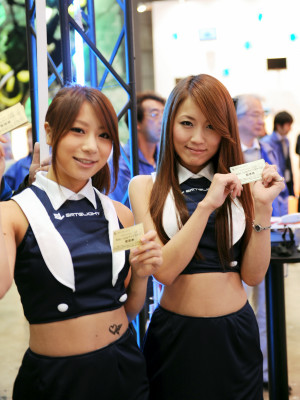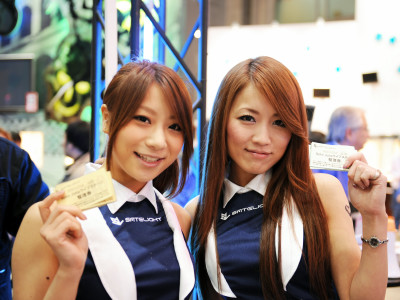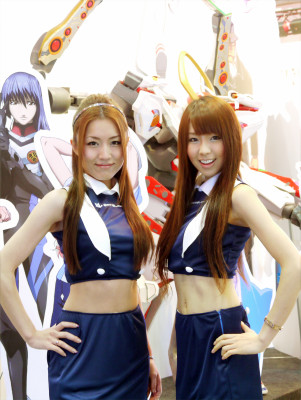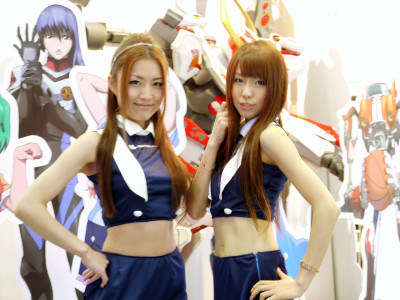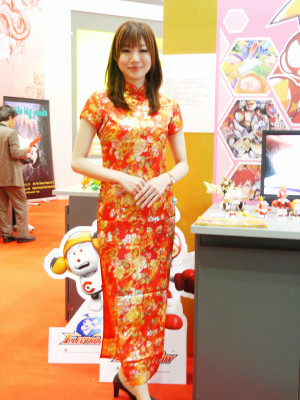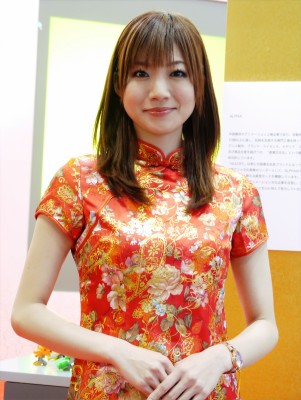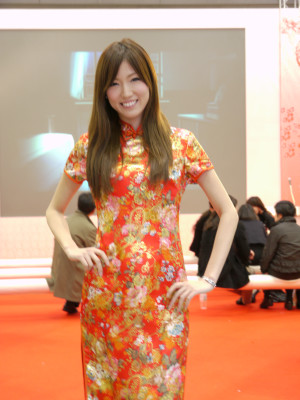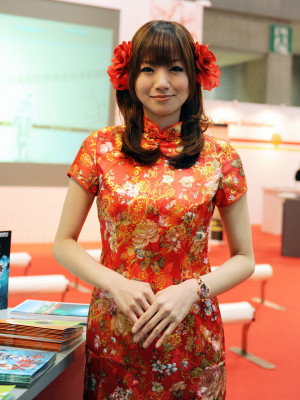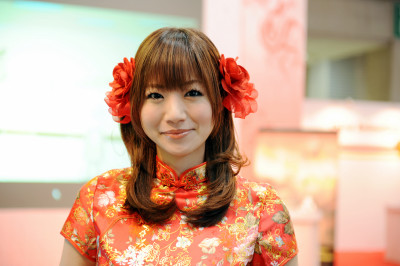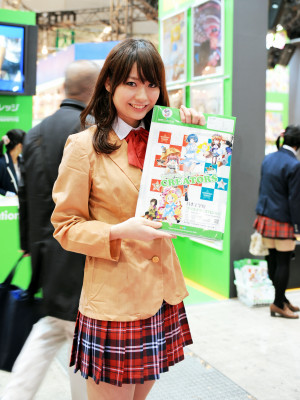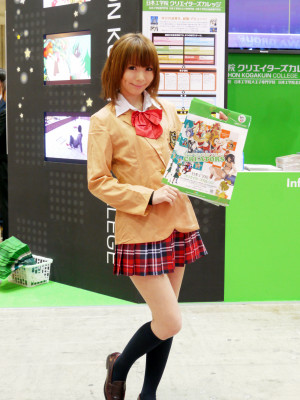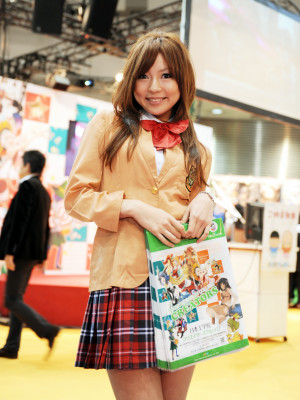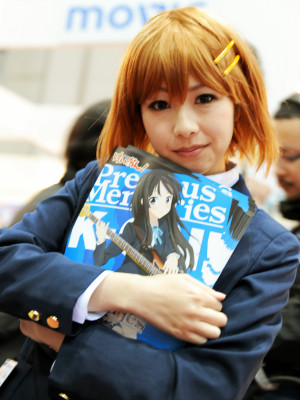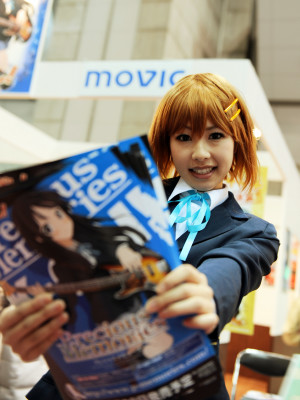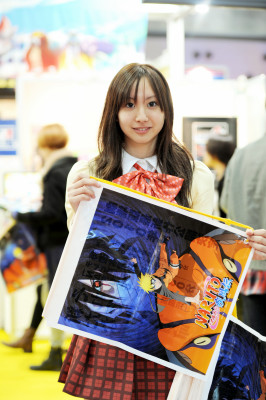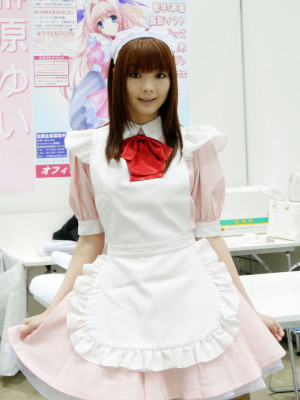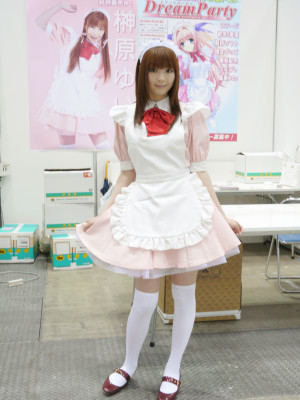 ♦KlockWorks
Vash the Stampede from Trigun: Badlands Rumble.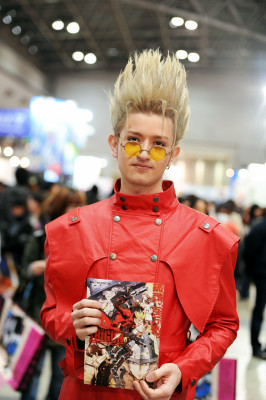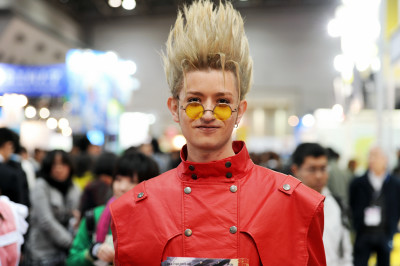 Meryl Stryfe and Vash.


♦Ongaku no Kobako
School uniform from The Melancholy of Haruhi Suzumiya.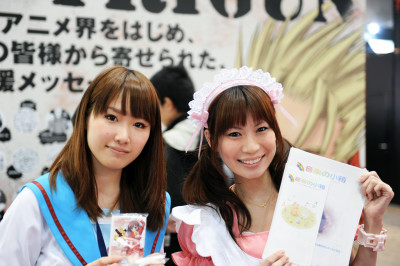 ♦Youkaisha
Youkais from GeGeGe no Kitaro.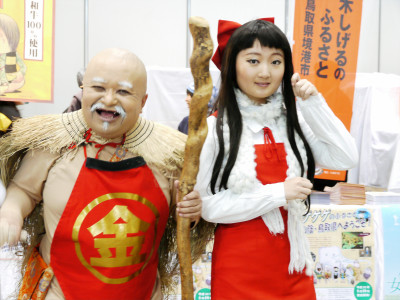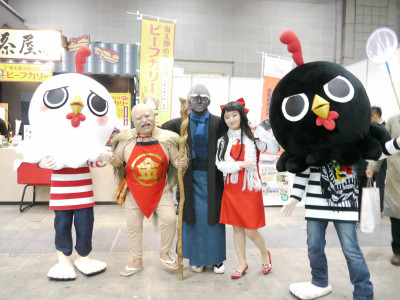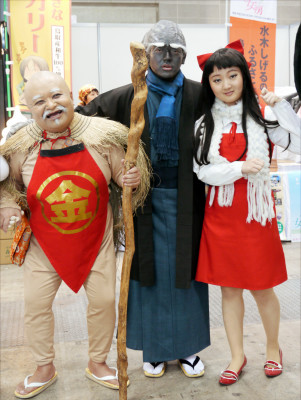 ♦Tohokushinsha
GARO: Red Requiem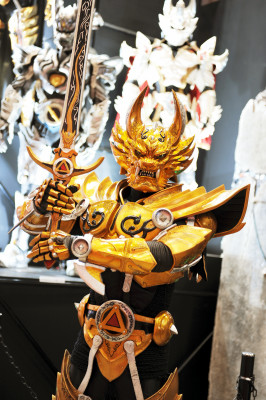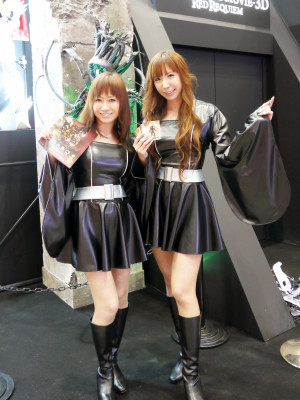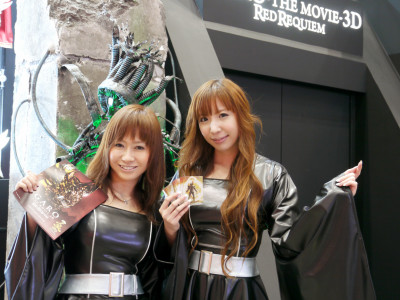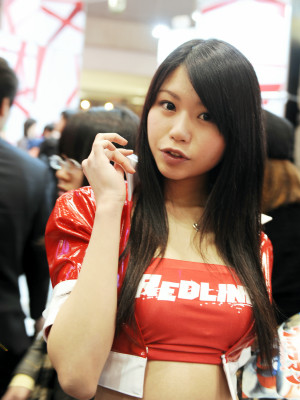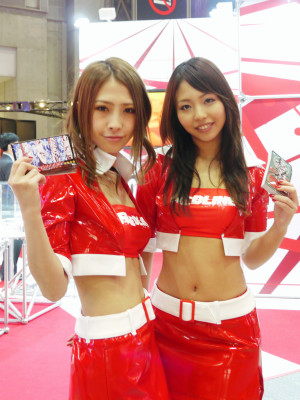 ♦THINK Corporation
HANGRY&ANGRY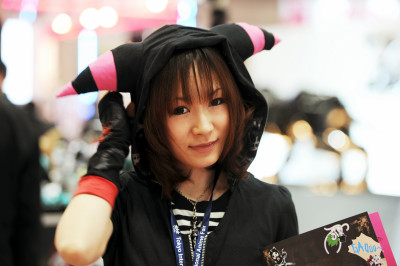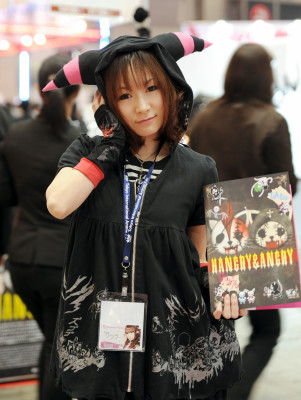 Hangry, not Hungry.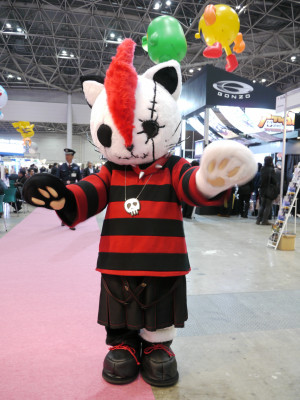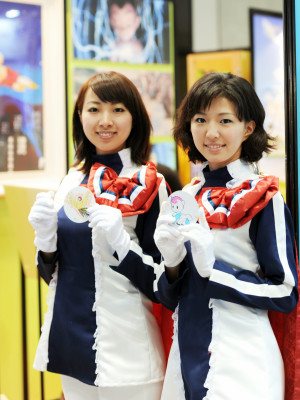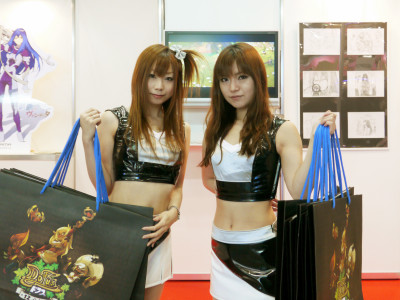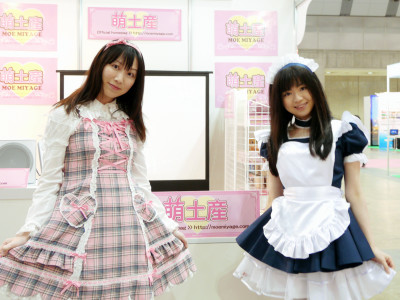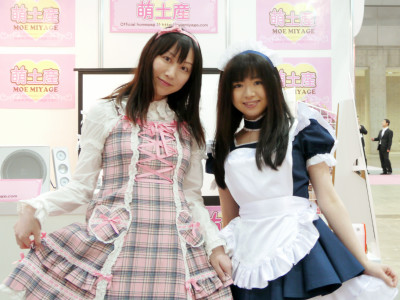 ♦GENEON UNIVERSAL ENTERTAINMENT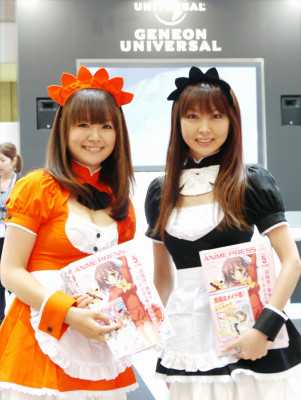 ♦BS11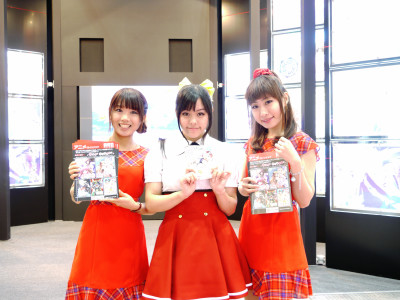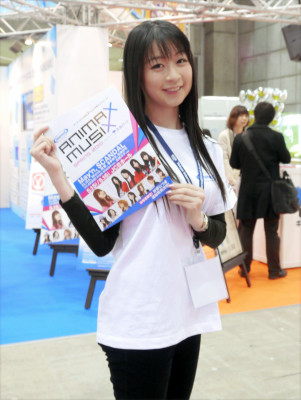 ♦Takara Tomy and Tatsunoko Pro.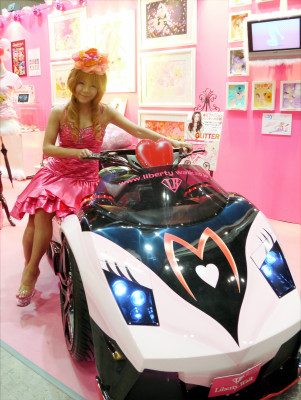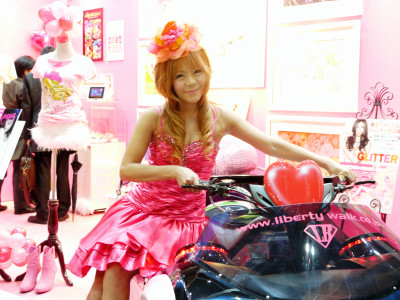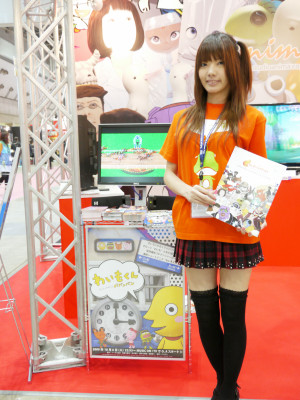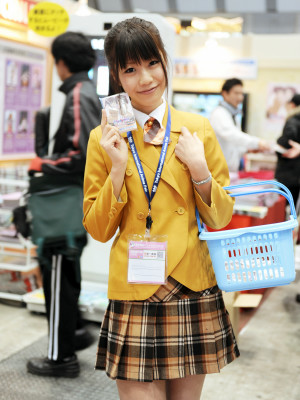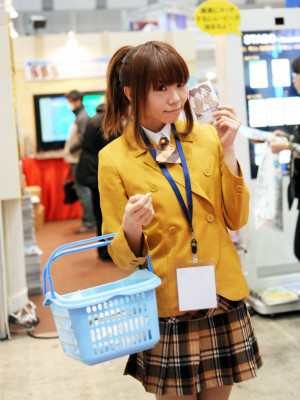 ♦Bandai Visual
She was handing out flyers of the upcoming Production I.G film Loups=Garous.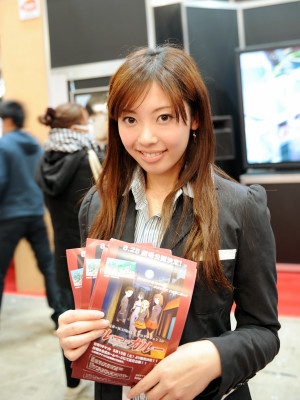 Promoting The POP Wonderland series picture books.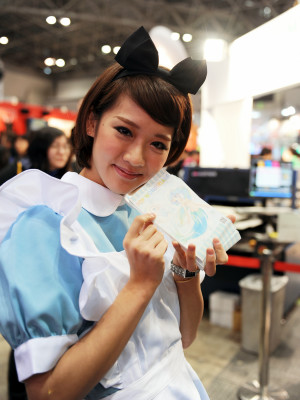 Maetel from Galaxy Express 999.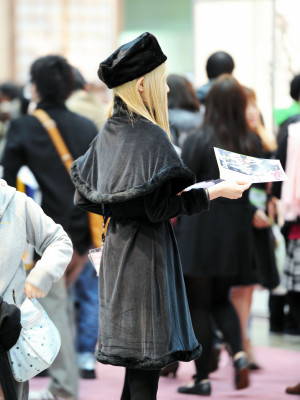 Related Posts:
TAF 2009: Booth Babes in Cosplays - STAR BLAZERS, FULLMETAL ALCHEMIST, GURREN LAGANN and many more! - GIGAZINE

Booth Babes Cosplaying as various Game Characters at AOU 2009 - GIGAZINE

Booth Babes in Cosplay seen at 47th Amusement Machine Show Vol.01 - GIGAZINE

Booth Babes in Cosplay seen at 47th Amusement Machine Show Vol.02 - GIGAZINE

Smoking Hot Cosplayers at Itasha Exhibition Moe-Haku 2010 - GIGAZINE

Hot to Trot Cosplayers in the Blazing Heat - WONDER FESTIVAL 2009 [SUMMER] - GIGAZINE

Hard Core Cosplayers Risking Cold at Wonder Festival 2010 Winter - GIGAZINE