KDDI's New Google Android Smartphone "IS01" Designed by Naoto Fukasawa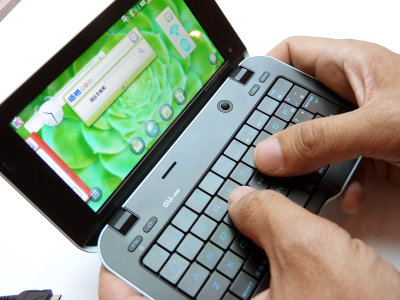 (This article was originally posted in Japanese at 11:10 Mar. 30, 2010)

KDDI unveiled today their first Google Android-based smart phone "IS01" for au cellphone brand at a press conference.

To be exact, IS01 is categorised as "Smartbook", somewhere between a netbook and a smartphone, with QWERTY keyboard, 960*480 VGA++ LCD, 1GHz Snapdragoon processor and 5.27 megapixel autofocus camera. It certainly looks neat, designed by Naoto Fukasawa known for designing various MUJI products and the ±0 brand of household electrical appliances.

Read on for details and pics.
Google Android1.6-powered phone IS01.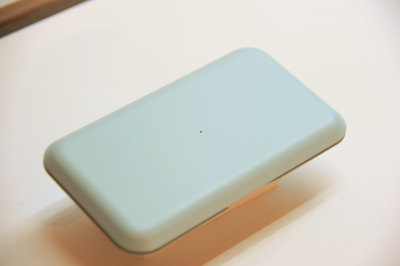 Designer Naoto Fukasawa also designed the INFOBAR cellphone for KDDI in 2001.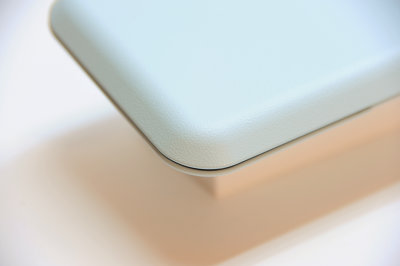 5.27mega pixel camera with autofocus.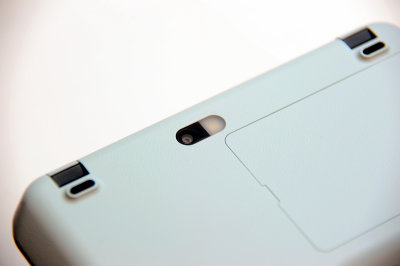 5.0 inch full-wide VGA++ mobile ASV LCD (960*480).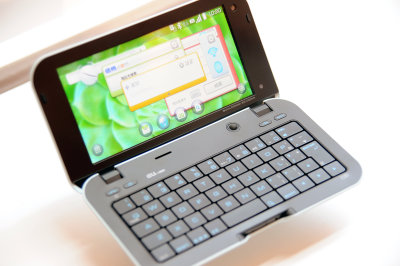 Produced by Sharp of Netwalker PDA.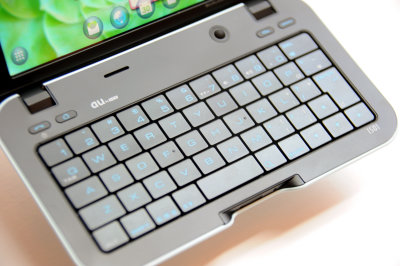 Typing with two thumbs.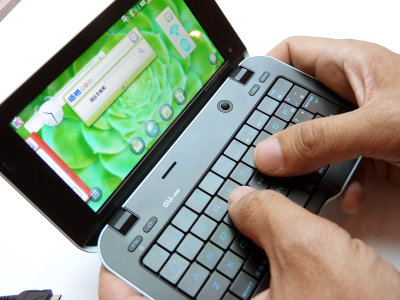 Watching Spring Koshien on 1seg.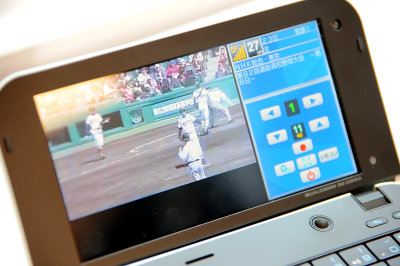 Full screen mode.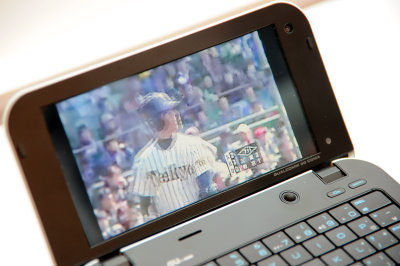 microUSB cable to connect with computers.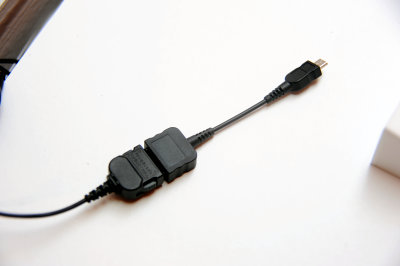 microUSB port and microSD card slot are hidden behind the lid.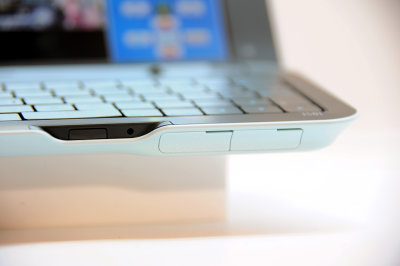 Comes in two colours, BLACK and LIGHT BLUE(which looks really pale, almost white).


Watching YouTube.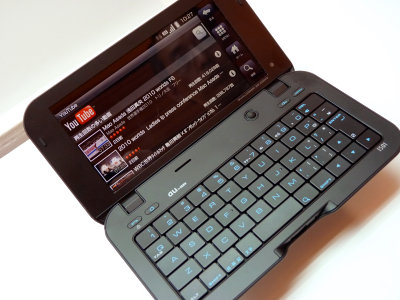 Not too bulky, but maybe a bit bigger than an average flip phone.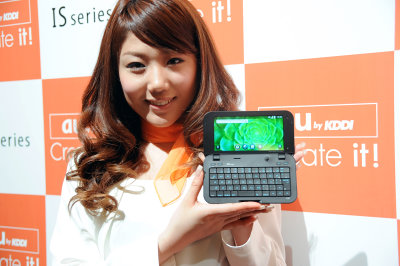 Related Posts:
KDDI's 7GB "biblio" cell phone with large touchscreen E-book Reader for Booklovers - GIGAZINE

Quick Photo Review on KDDI'S "PLY" and "PRISMOID" handset for "iida" line - GIGAZINE

3 New Models from KDDI's New Cell Phone Line "iida" - GIGAZINE

High Resolution Images of KDDI's "iida" 2nd series - GIGAZINE