How does it feel like to kiss a hot celebrity? Find out with Zima's Silicone Lips!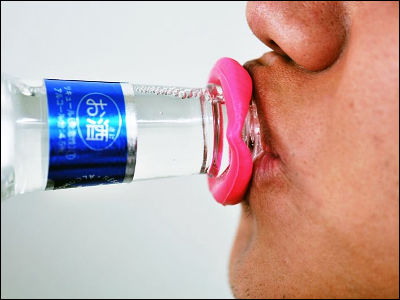 (This article was originally posted in Japanese at 15:22 Mar. 22, 2010)

Remember Zima? One of the not-so-manly "malternatives" that was discontinued by Coors a couple of years ago in the US?

It's still produced and marketed in Japan and a new campaign called "Kiss A-ZIMA" is to be launched on April 12, offering freebie silicone lips that can be attached to a Zima bottle to be tongued and fondled all you like.

The silicone lips are copies of the actual lips of Japanese gravure idols including Yukina Kinoshita, Aya Kiguchi and You Tejima.

Read on for details and pics.
The lips come in plastic packs.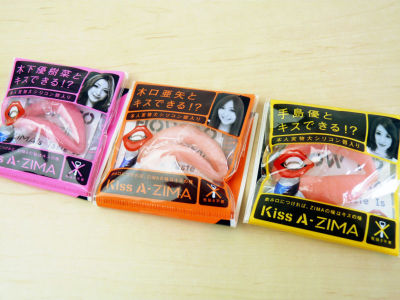 Making the mold of Yukina Kinoshita's lips.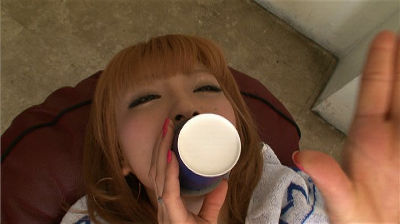 Aya Kiguchi.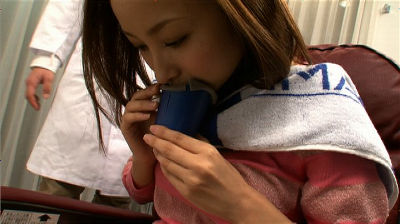 You Tejima.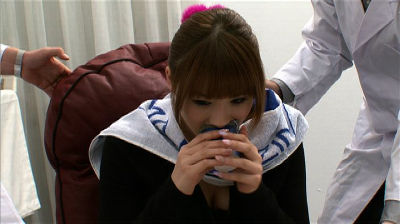 Yukina Kinoshita's silicone lips.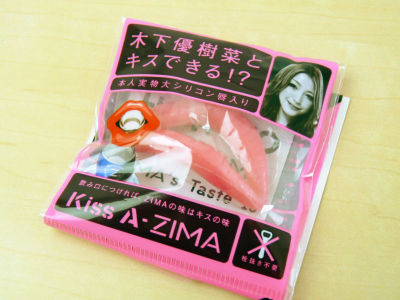 They'll be sold attached to a Zima bottle like this.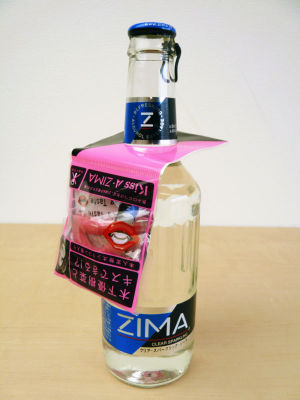 Instruction sheet. "How to kiss a Zima: Attach, drink and imagine! Wow!" Apparently, Zima tastes like a kiss.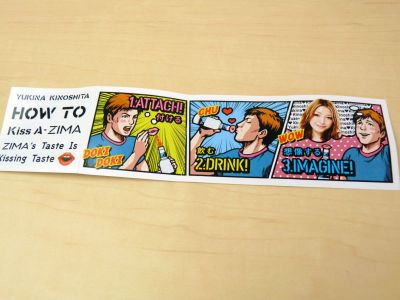 Flipside.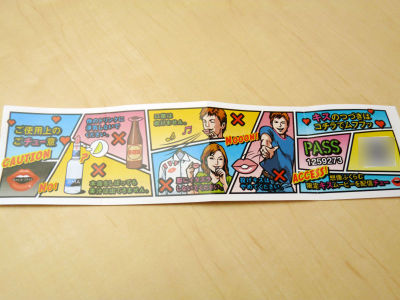 Caution: it's not lemon, you can't whistle with it, don't use it for a prank...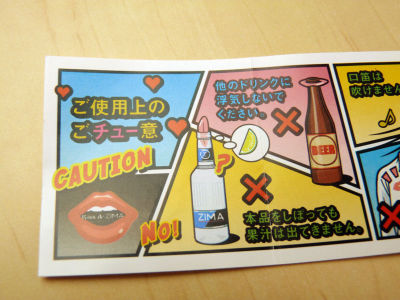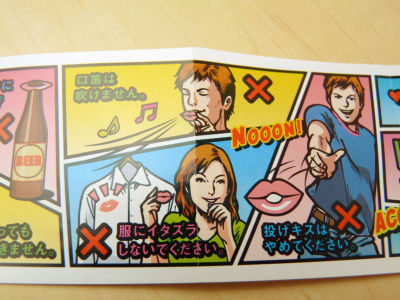 Here's the actual silicone lip.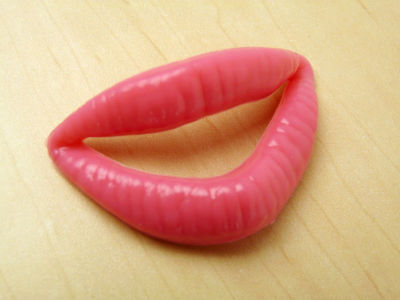 The hot pink ones are based on Yukina Kinoshita's lips.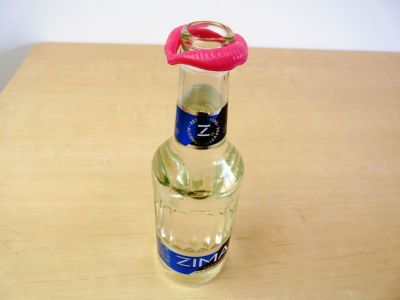 Is it me, or do this really look like a not-exactly-safe-for-work material?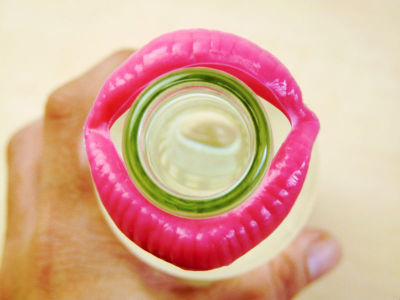 Aya Kiguchi's comes in orange package.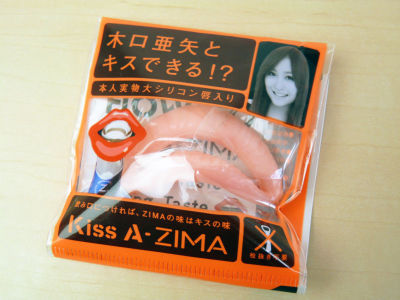 Same instruction, but the girl's different.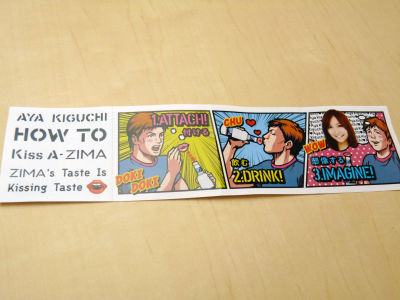 Light pink lips, fuller on the bottom.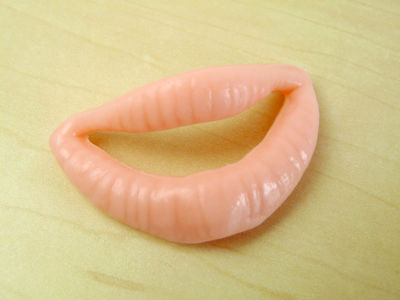 Put it on the bottle.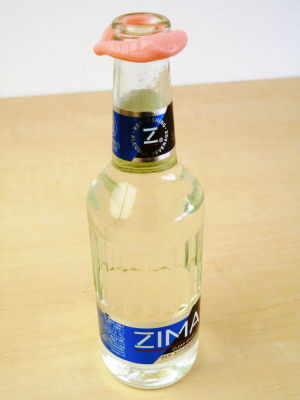 Ready to snog.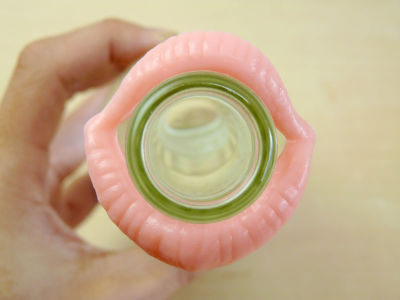 You Tejima's comes in yellow package.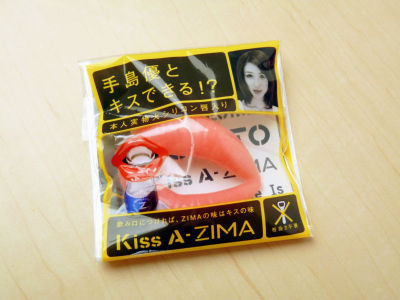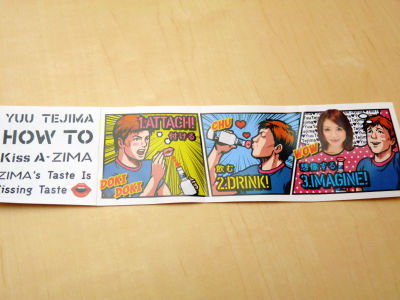 This peach-orange lips look thoroughly kissable.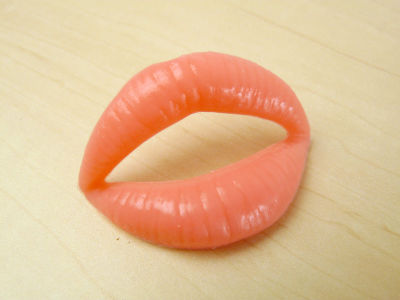 Let's get it on.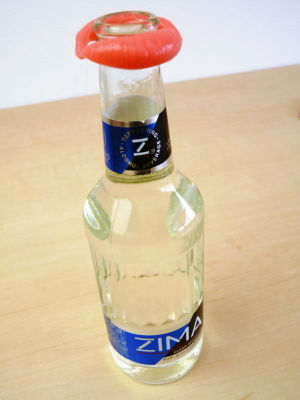 They're not as soft or warm as actual lips, kind of hard to forget they're silicone, but the booze might help eventually...


Take a look at how these lips were made!
Bizarre Video of Millions of Silicone Lips Manufactured in China - GIGAZINE

Kiss A-ZIMA
http://kiss.a.zima.jp/

Related Posts:
Power Spot "Karube Shrine" Dedicated to Women's Breast - GIGAZINE

Kon-Katsu Bra to hunt your Mr. Right - GIGAZINE

No More Disposable Chopsticks! Go Greener with the "Chopsticks Bra" - GIGAZINE
in Note, Posted by darkhorse_log