Models of Awesome Supermachines from Sci-Fi Racing Anime Film "REDLINE"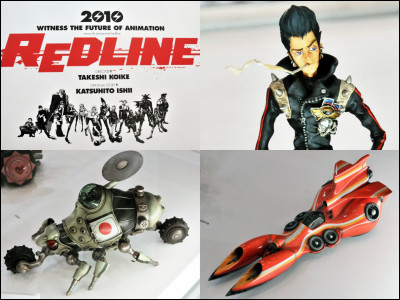 (This article was originally posted in Japanese at 23:41 Mar. 28, 2010)

Upcoming anime film Redline written by Katsuhito Ishii(Shark Skin Man and Peach Hip Girl, The Taste of Tea) and directed by Takeshi Koike(The Animatrix: World Record) was featured at Tohokushinsha's booth in TAF2010.

Set in a distance future where multi-wheeled flying air-cars replaced today's four-wheel vehicle, the story follows the intertwined journeys of competitors in the deadliest car-racing game in the universe, the "Redline" game held once every five years. Models of the supermachines were on display at the booth.

Pics after the cut!
RED LINE

Tohokushinsha's booth was divided to Redline and GARO: Red Requiem.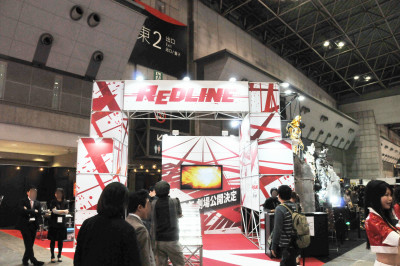 The movie has premiered at last year's Locarno International Film Festival, but the theatrical release date in Japan is as yet unannounced. Hopefully we can see it within the year, seeing as this panel clearly says "2010".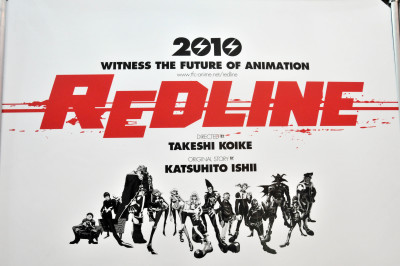 Directed by Takeshi Koike, written by Katsuhito Ishii, Yoji Enokido and Yoshiki Sakurai, produced by Madhouse.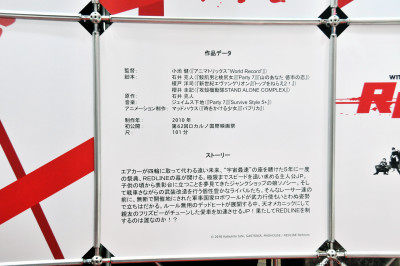 JP, the protagonist.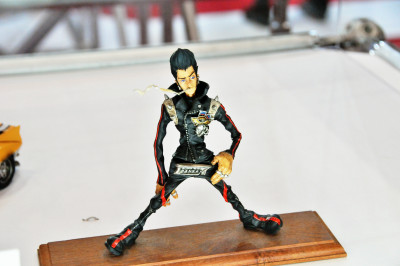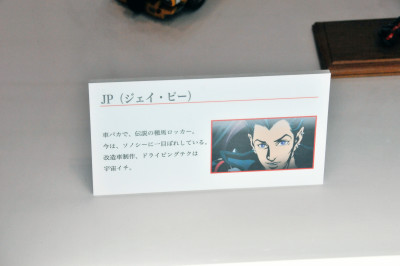 JP's machine looks like an ordinary car but has a fifth wheel.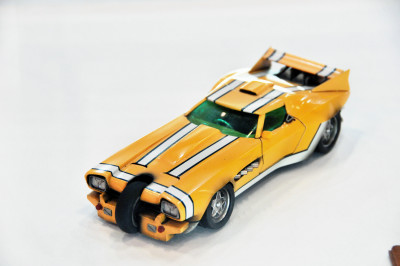 Heroine Sonosee is the daughter of a junk dealer.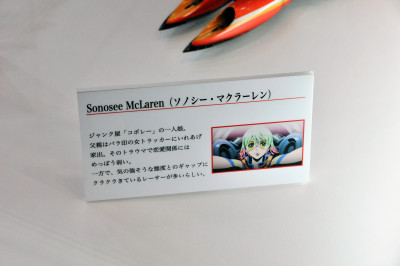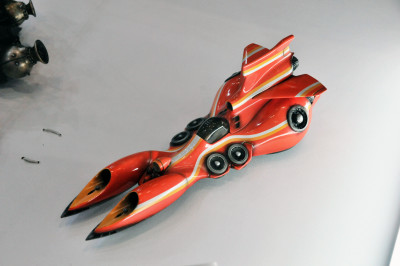 Machine Head, the "fastest man in the world".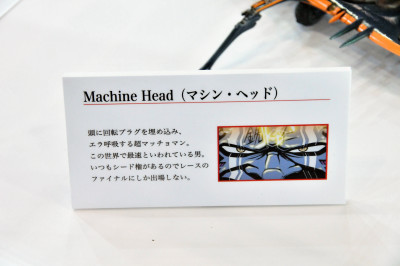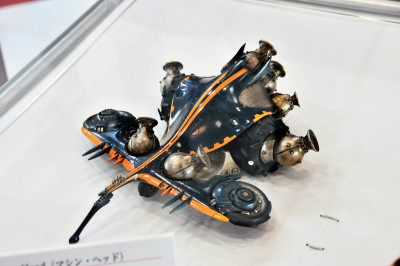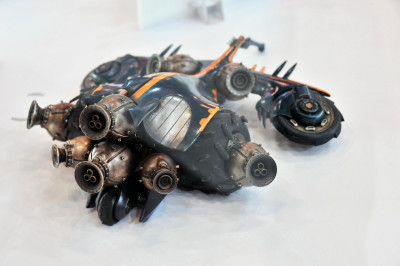 Geeky Miki and Todoroki represents Japan for the competition.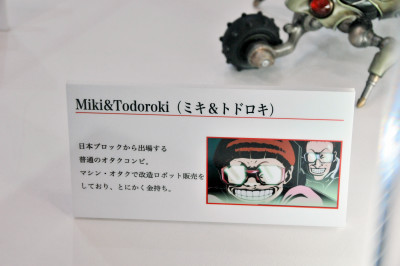 Hard to imagine how this run.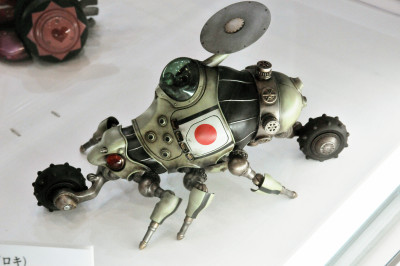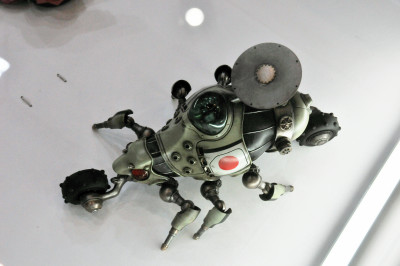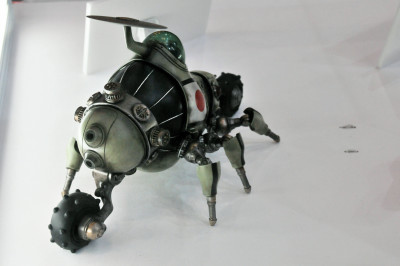 BoiBoi&BosBos sisters from Planet Superglass where everyone wear shades.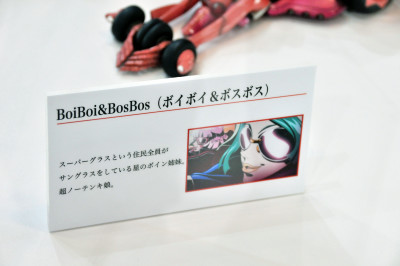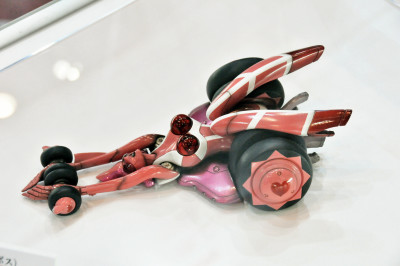 Police officer Gori Rider from Planet Gorilla.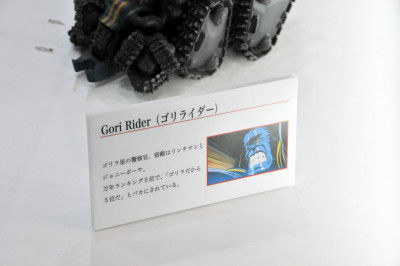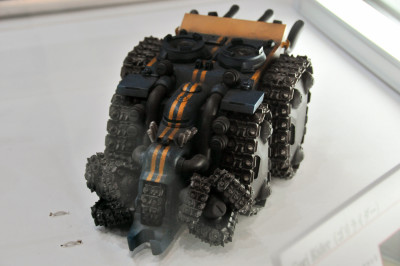 16-year-old racer Trava and his trusted mechanic Sinkai.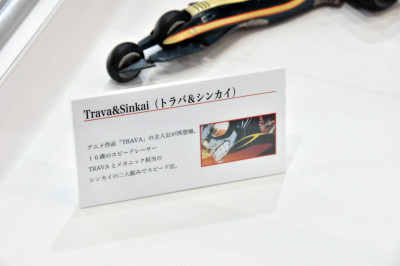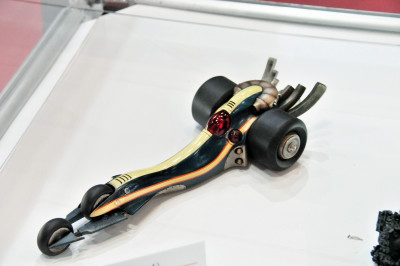 Rynch Man & Jonie Boya, a pair of thugs who try to cheat with every possible means.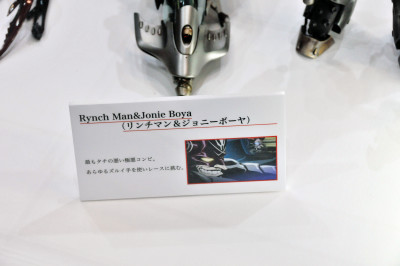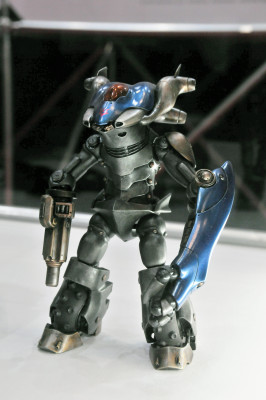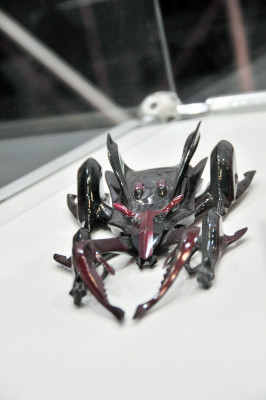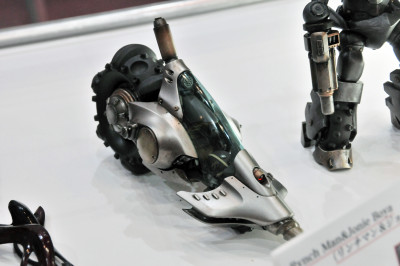 Related Posts:
Two-Wheeled Automobile Robots from Manga and Anime "Rideback" -WONDER FESTIVAL 2009 [SUMMER] - GIGAZINE

Tokyo International Anime Fair 2010: Table of Contents - GIGAZINE

List of New Anime: Spring 2010 - GIGAZINE