KYMCO Scooter Luxuriously decorated with 100 Thousand Swarovski Crystals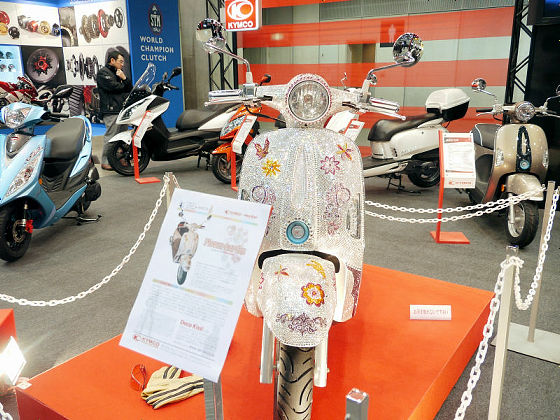 (This article was originally posted in Japanese at 00:00 Mar. 27, 2010.)

One of the most shiny exhibition in 37th Tokyo Motorcycle Show was the KYMCO's "Flower Garden", a scooter with retro shape and gorgeous Swarovski Chrystals decoration. Surely the unquestionable choice for fancy seekers.

Read on for detail.

KYMCO JAPAN

The KYMCO booth.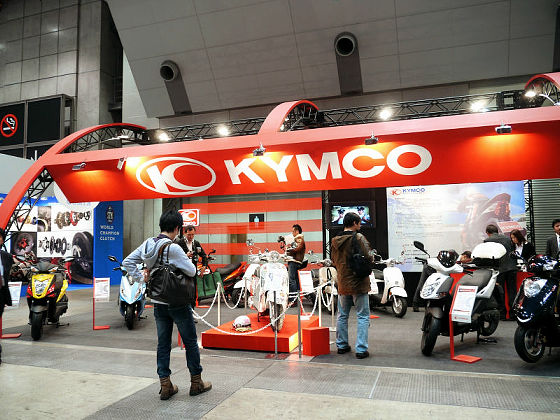 This beautiful decoration is done by Deco Kiss, a company that specializes in crystal decoration.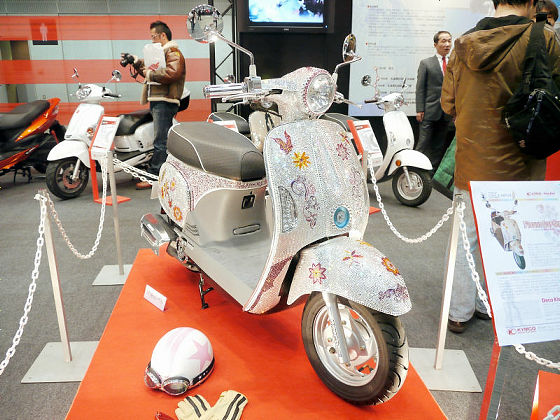 To match the '60s feeling of the base machine, decorations are themed on Hippie culture.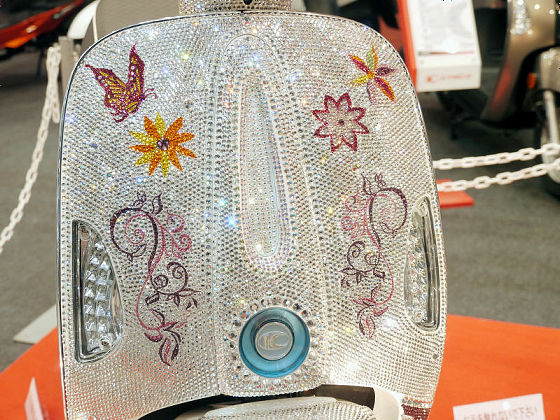 A rear cowl.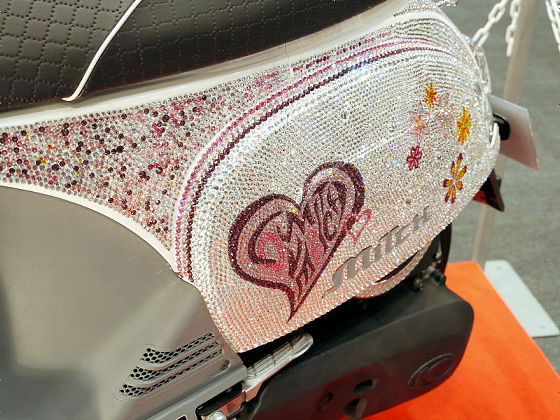 The handlebar and headlight.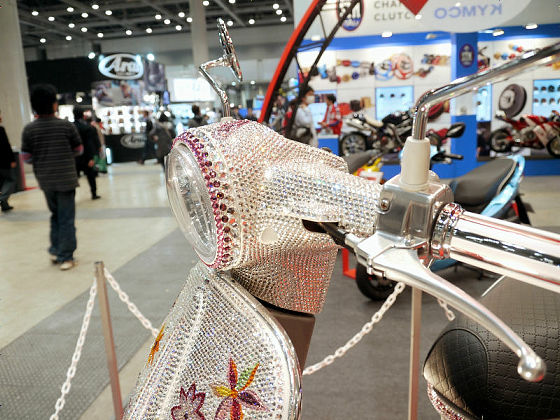 The V-shape decoration is quite impressive.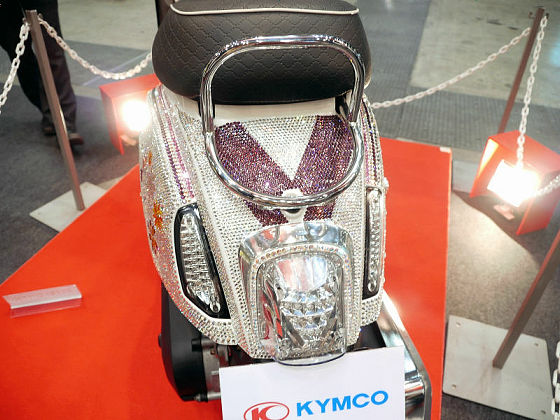 Butterflies are flying through flowers.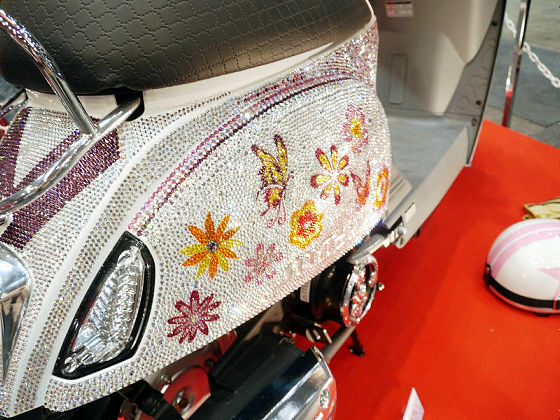 The air cleaner protector is casted after cherry blossoms.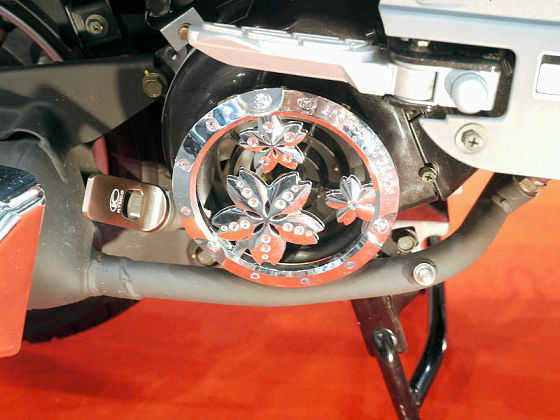 Decoration on the muffler cover is simple.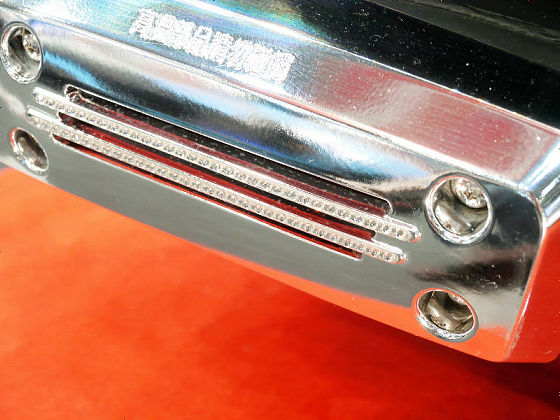 The floor has scooter-shaped reliefs.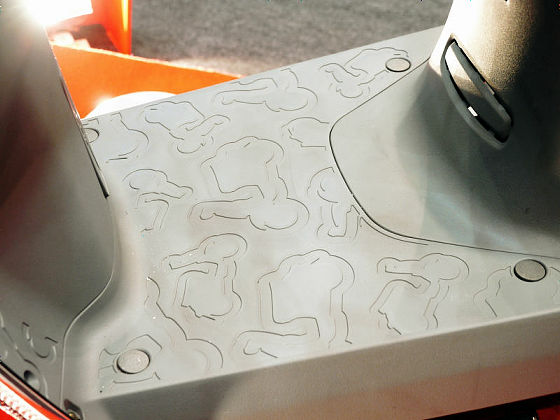 Windshield is also fringed with crystals.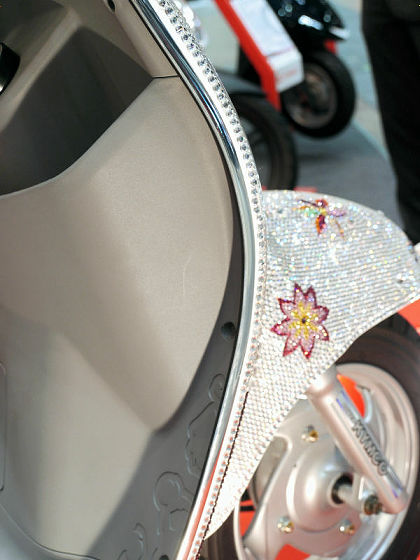 Speedometer is fringed too.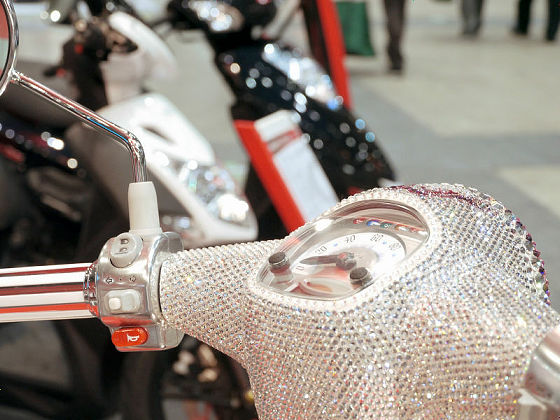 Obviously they put enormous work on this.


Bigger crystals are used around KYMCO emblem.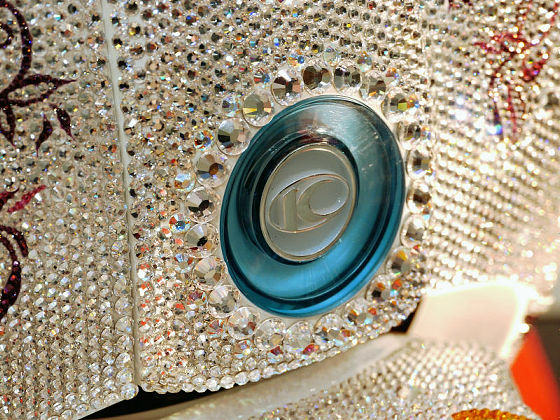 The headlight became to seem like one of crystals.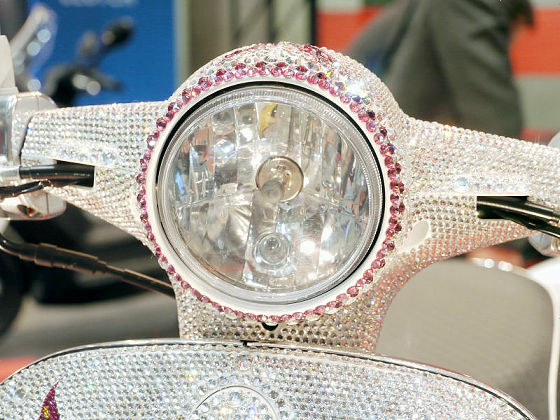 Butterfly symbol is on the top of the headlight.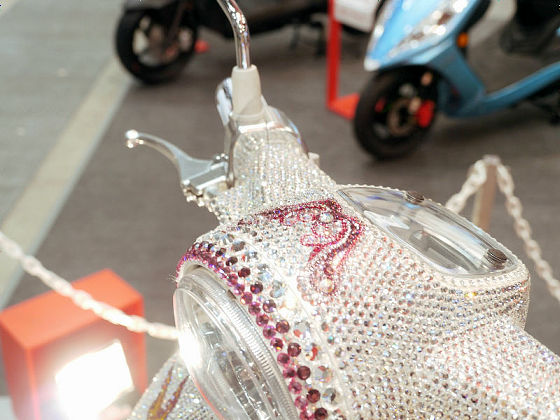 It was so regretful that these equipments were not decorated in the same way.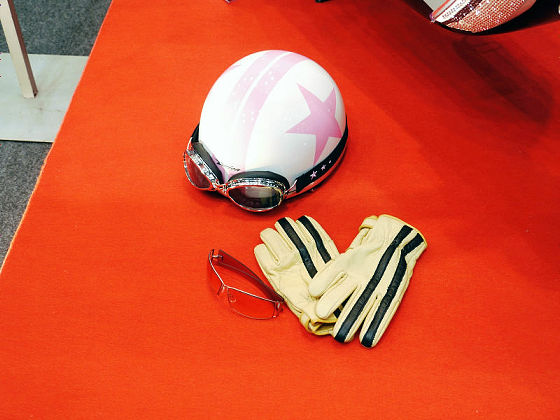 This is the base vehicle.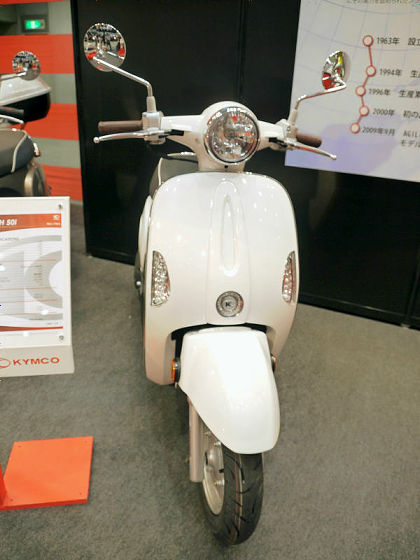 This decorated scooter is to be sold as a limited product at 1.8 million Yen(about $19,300 USD). If these kind of decorations are your thing, you might want to consider this as an everyday transportation.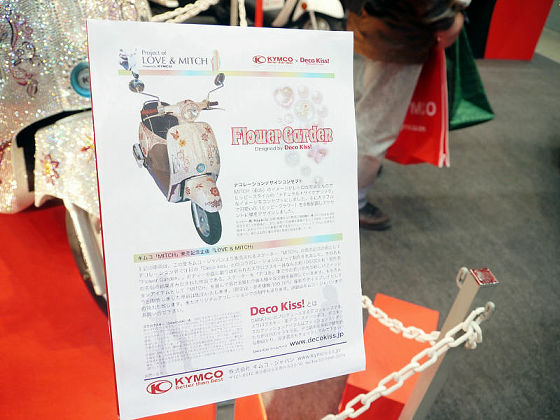 Related Post:
KTM's "Freeride" the greenest Off-road Motorcycle running on Electricity - GIGAZINE

Concept coming real! World Premiere of new Honda CB1100 to Tokyo Motor Show 2009 - GIGAZINE

Deco-Motorcycles "Itansha" Covered In Various Moe-Characters - GIGAZINE