KTM's "Freeride" the greenest Off-road Motorcycle running on Electricity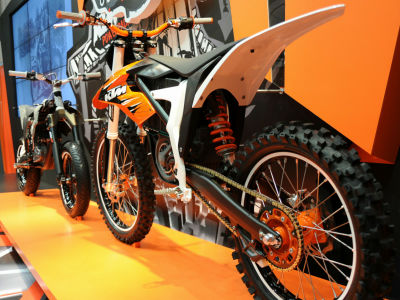 (This article was originally posted in Japanese at 12:28 Mar. 26, 2010.)

Recently there are so many race-grade electric motorcycles out there, and even a grand-prix race limited to zero-emission motorcycle was held at the famous Isle of Mann circuit. They are not a powerless vehicle for neighborhood shopping anymore.

At Tokyo Motor Cycle Show 2010, Austrian manufacturer KTM, famous for their motto "Ready To Race", exhibited their first electric motorcycle "KTM Freeride".

Read on for detail.

KTM Booth.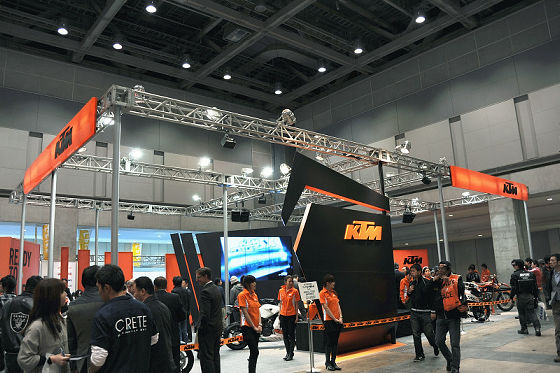 Proudly displaying their motto "Ready to Race".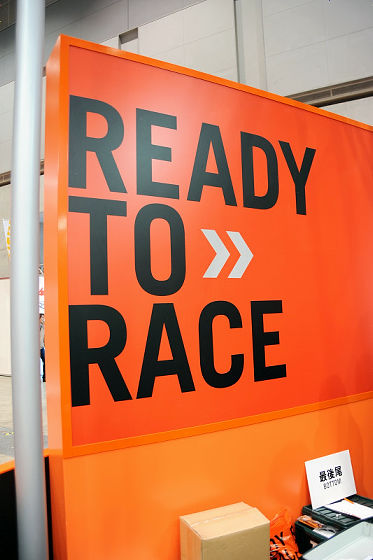 As their motto shows, they exhibited some state-of-the-art machines.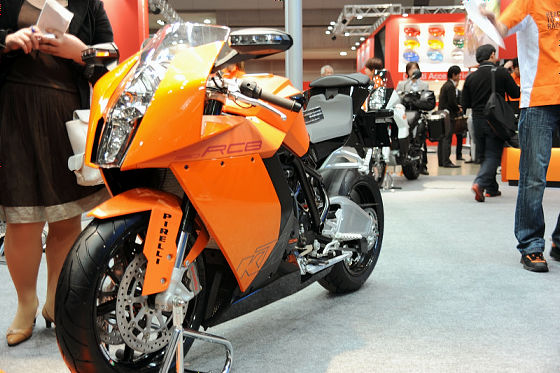 Press presentation was held on the first day of the show.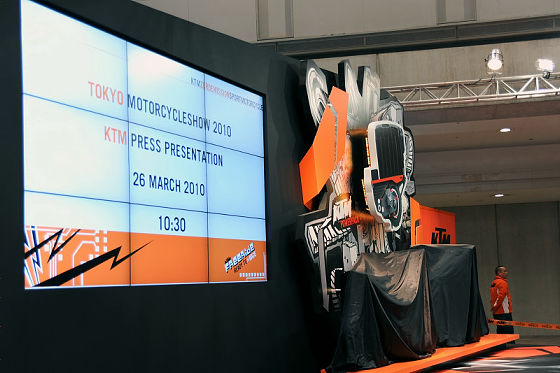 Presentation Began.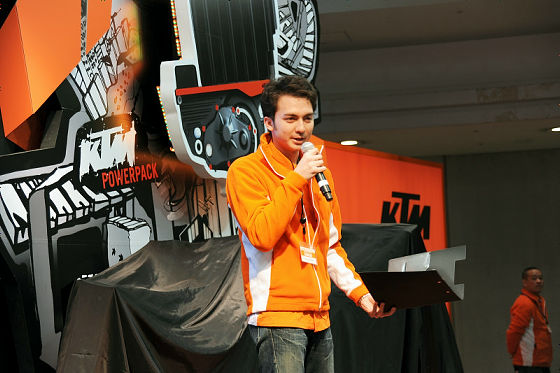 Marketing Director Hubert Trunkenpolz introduced Freeride. They made the vehicle for young riders' everyday transportation.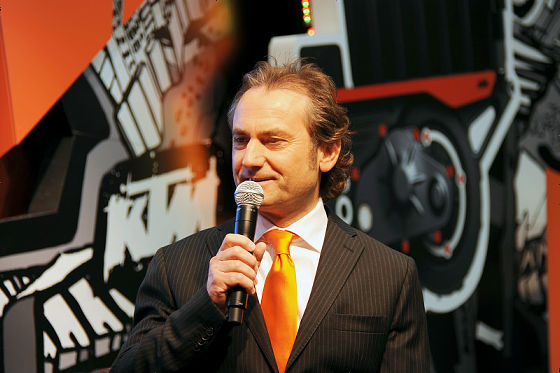 Unveiling.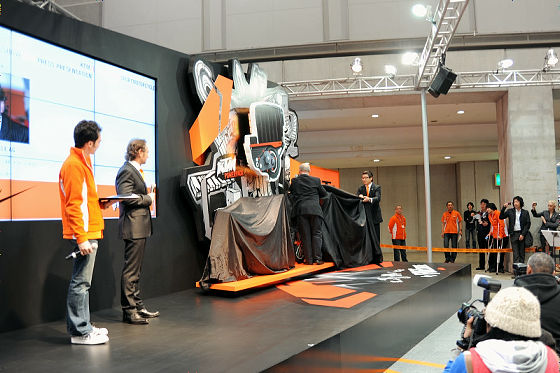 They got two vehicles to introduce.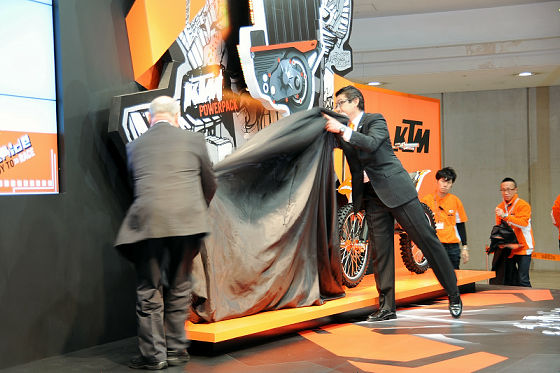 KTM's COO Harald Plockinger told that one of the most difficult part in developing KTM Freeride was to realize both lightness in weight and strength as a competition-ready off-road motorcycle.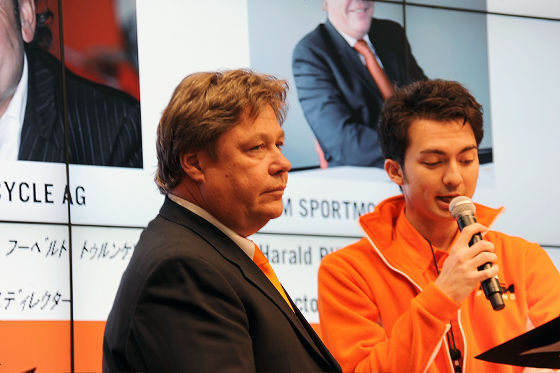 "Freeride SM", best matches for city riding.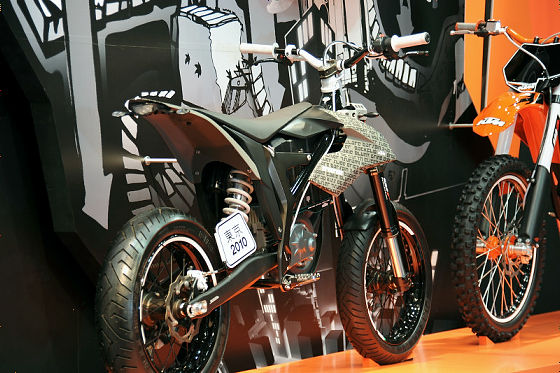 From the side.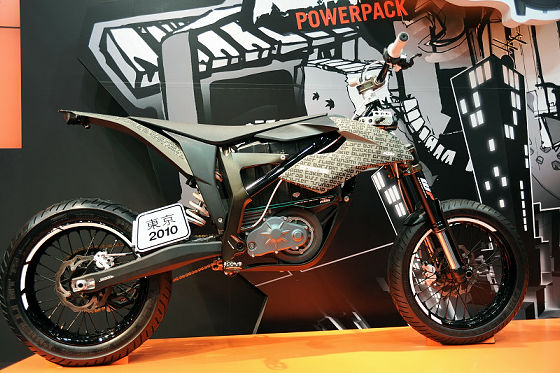 Top bridge is made like a bicycle so you can perform the same trick as BMXs.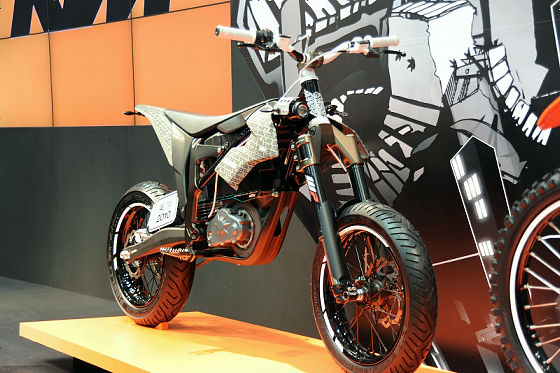 Front components of Freeride SM.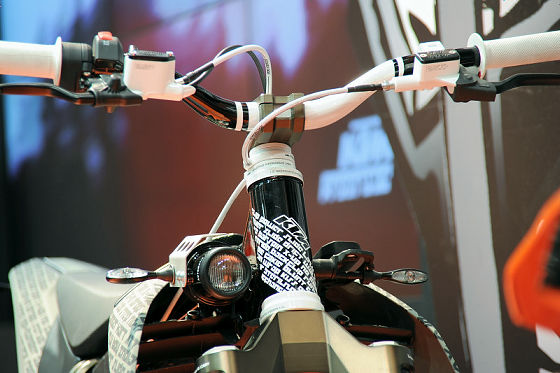 And "Freeride Enduro".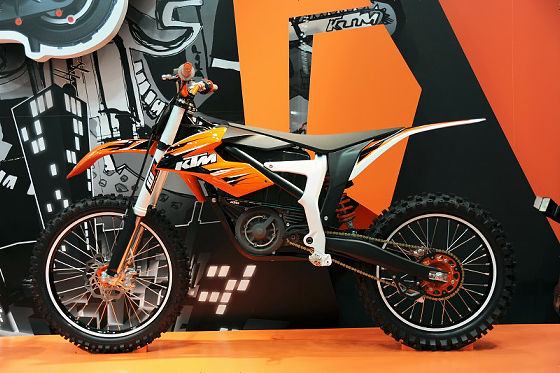 Deep-stroking suspensions and a longer swingarm certainly makes this latest device an off-road vehicle.


From left back.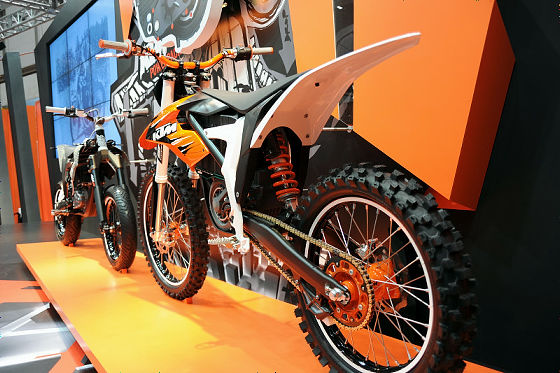 The power unit develops 7.4kw at normal times and 22kw at peak. It's nearly a 125cc 2-stroke engine. The battery runs 45min with 90min's charging.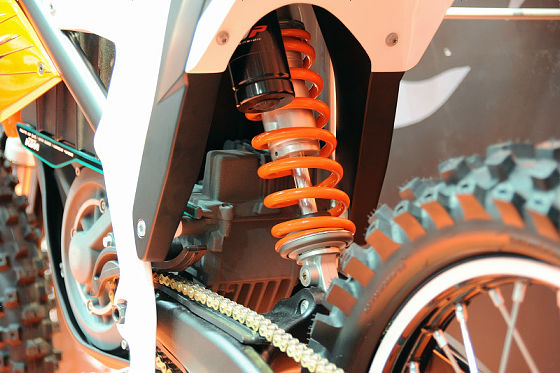 The size of the whole vehicle is just as big as a 125cc-class motorcycle.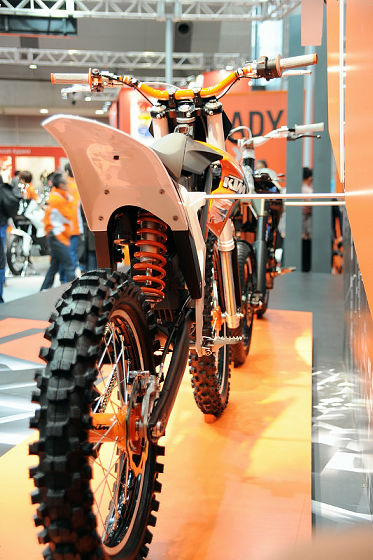 Photo session.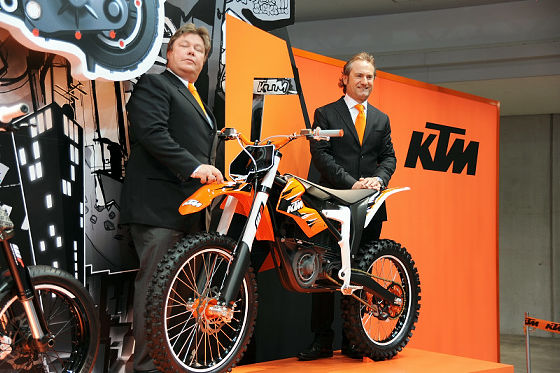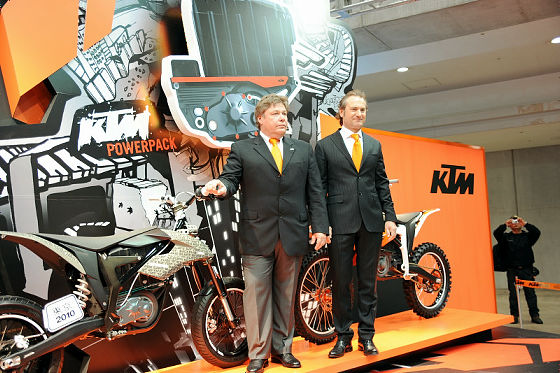 To be released in autumn 2011 at about 10 thousand Euro.

Related Post:
Land-Crawling T-Rex motor trike can compete against Lamborghini - GIGAZINE

The closeup on renewed "Yamaha VMAX", a Japan origin Macho Motorcycle - GIGAZINE

"Honda VFR1200F" World's First Motorcycle with Dual Clutch Transmission revealed at Tokyo Motor Show - GIGAZINE

Kawasaki Industries to develop turbo-charged motorcycle for the green race - GIGAZINE

1/6 Model of Shotaro Kaneda's Custom Motorcycle from "AKIRA" that emits Light and Sound - GIGAZINE