Tokyo International Anime Fair 2010: Table of Contents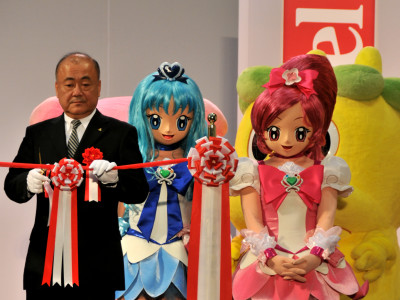 (This article was originally posted in Japanese at 10:46 Mar. 25, 2010)

Tokyo International Anime Fair 2010 (TAF2010) opened today at Tokyo Big Sight. Today(March 25) and tomorrow are the business day and the public days are March 27(Sat) and 28(Sun).

Pretty Cure living dolls and other various mascots attended the opening ceremony. Here's our coverage with videos and pics.

We'll be posting many more from the site and all of those posts related to TAF2010 will be linked from this post later on.
Tokyo International Anime Fair 2010

Tokyo Big Sight, Odaiba, Tokyo.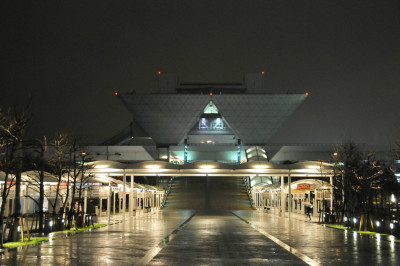 Bad weather this morning.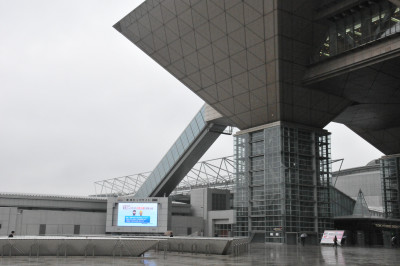 The hours are 10:00 to 18:00 on public days. Admission fee is 1,00 yen (about $11) for adults, 500 yen for grade 7-12, free for six graders and younger.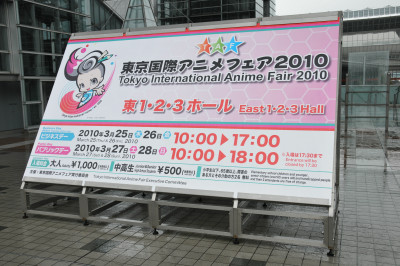 Poster of K-On!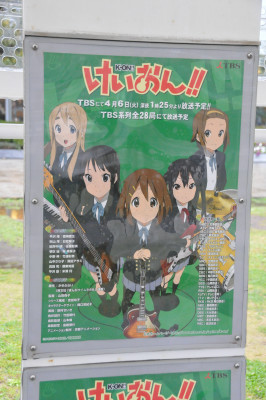 Posters of Maid Sama!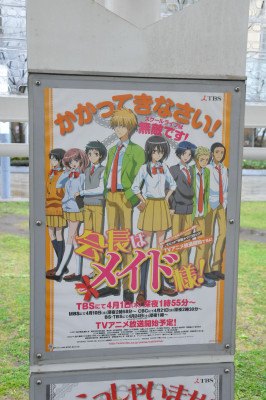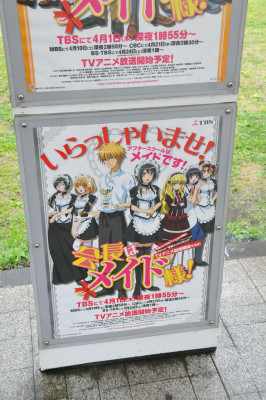 Case Closed: The Lost Ship in the Sky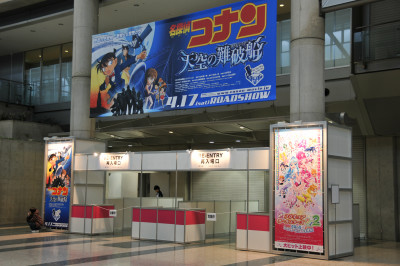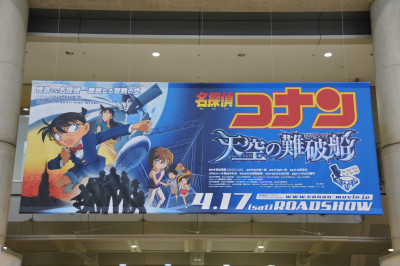 Pretty Cure All Stars DX2: Light of Hope - Protect the Rainbow Jewel!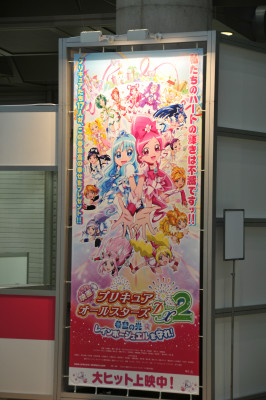 Opening ceremony was held at the stage from 9:45.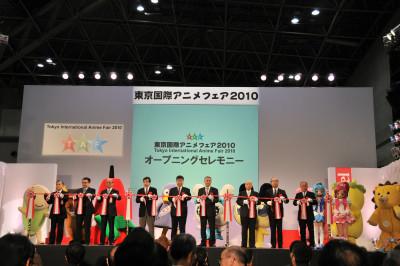 Cure Marine and Cure Blossom from HeartCatch PreCure! stands next to Toei Animation's executive.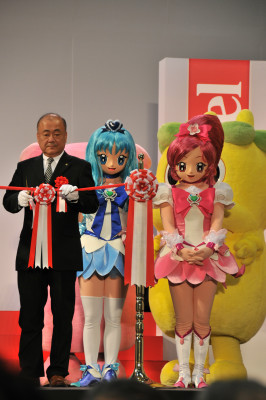 Manto-kun, Tamagotchi and many more mascots were there.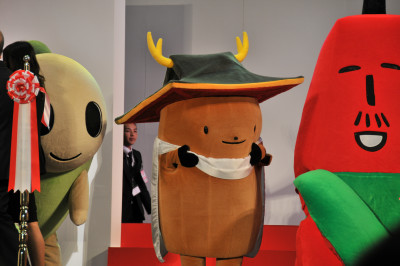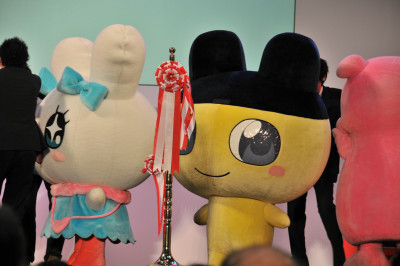 Here's a video.
YouTube - TAF2010 Opening Ceremony


Here's the flyer of the event.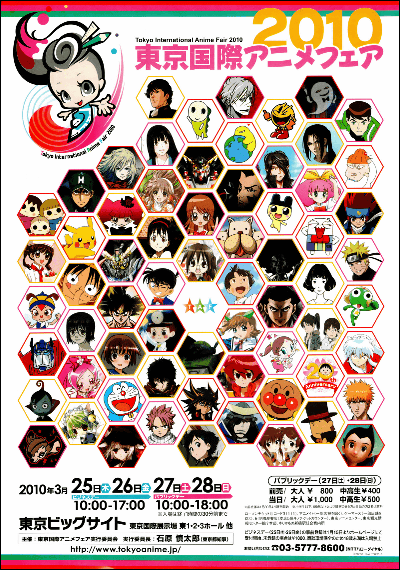 Flyer for next year's event. TAF 2011 will be held from March 24 to March 27, 2011.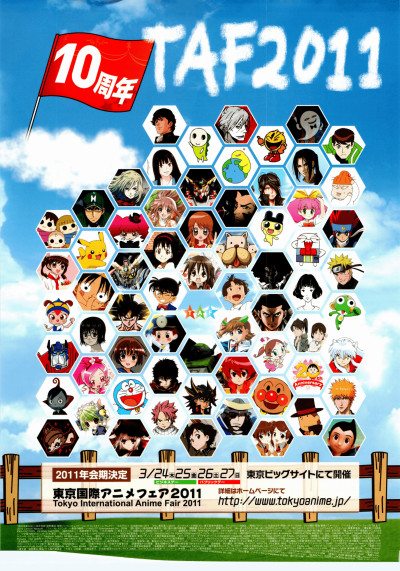 Mar 25, 2010 12:49:15
"Mobile Suit Gundam 00: Awakening of the Trailblazer" featured in TAF2010, with 1/10 scale 00 Gundam - GIGAZINE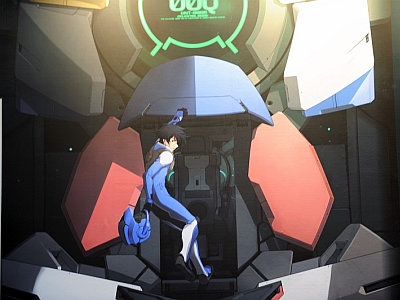 Mar 25, 2010 13:32:07
Trailers of the upcoming "Honeybee Hutch" Remake at TAF2010 - GIGAZINE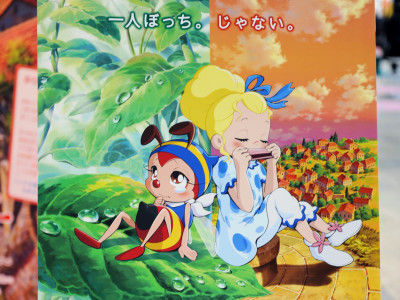 Mar 25, 2010 14:27:17
"The Borrower Arrietty" Picture Book at Studio Ghibli's booth in TAF2010 - GIGAZINE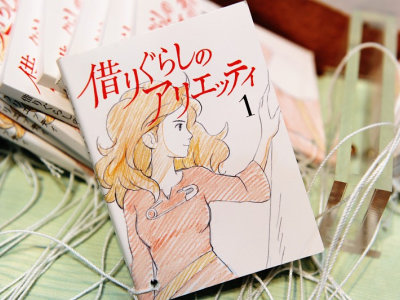 Mar 25, 2010 16:13:27
Pilot of CG "Space Pirate Captain Harlock" and "Gaiking" Unveiled at TAF2010 - GIGAZINE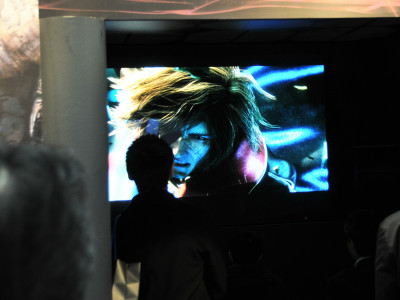 Mar 25, 2010 19:55:21
Ending Animation Dance Sequence of "Pretty Cure All Stars DX2" shown in 3D at TAF2010 - GIGAZINE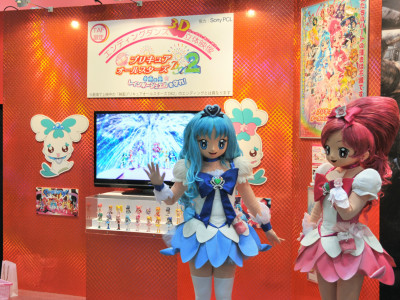 Mar 25, 2010 21:03:24
Life-Sized Makai Knights from upcoming Tokusatsu Movie "GARO: Red Requiem" at TAF2010 - GIGAZINE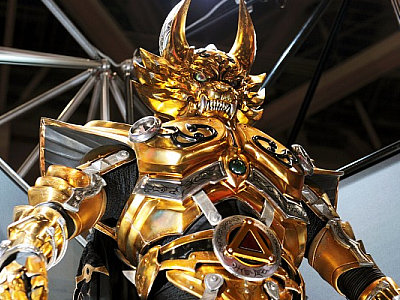 Mar 26, 2010 14:42:34
Nadesico director Tatsuo Sato's new TV series "Mo-retsu Space Pirates" to come out in 2011 - GIGAZINE


Mar 29, 2010 13:48:42
TRIGUN illustrated by Manga Artist of Fullmetal Alchemist, Ruroni Kenshin, Oh My Goddess and more! - GIGAZINE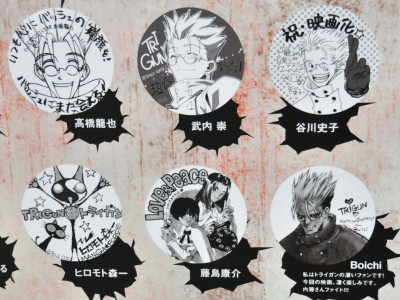 Mar 29, 2010 17:56:08
Author Tow Ubukata and Voice Actress Megumi Hayashibara Talks "Mardock Scramble" Anime Film - GIGAZINE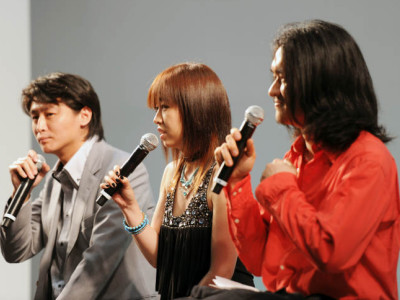 Mar 30, 2010 14:53:07
Pilot of Robot Anime "LEGACIES" by writer Shin Kibayashi and Gundam mecha designer Kunio Okawara - GIGAZINE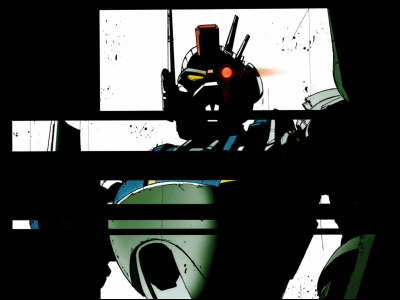 Mar 30, 2010 15:55:25
Trailer of Upcoming Yokai Anime "Nurarihyon no Mago" Screened at TAF2010 - GIGAZINE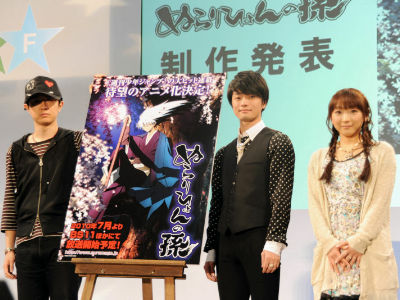 Mar 30, 2010 17:03:22
"Ichirin-sha" directed by character designer Ushio Tazawa of "The Place Promised in Our Early Days" - GIGAZINE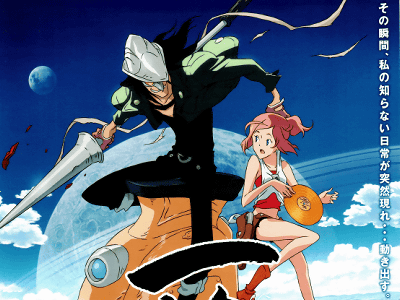 Mar 30, 2010 17:39:10
Trailer of "Mobile Suit Gundam 00: Awakening of the Trailblazer" Screened at TAF2010 - GIGAZINE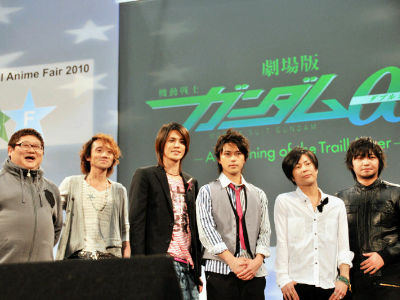 Mar 30, 2010 18:41:36
Models of Awesome Supermachines from Sci-Fi Racing Anime Film "REDLINE" - GIGAZINE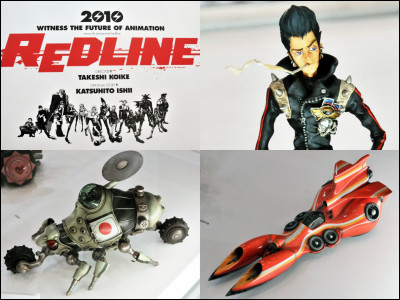 Mar 31, 2010 14:53:34
Booth Babes, Booth Guys, Cosplayers and Mascots from TAF2010 - GIGAZINE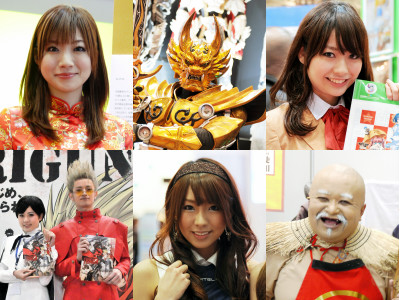 Mar 31, 2010 17:51:15
Sci-Fi Action CG Film "Planzet" with Tokusatsu Spirit by "Negadon" Creator Jun Awazu - GIGAZINE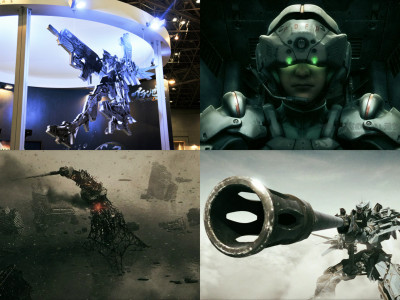 Apr 06, 2010 09:02:32
17 Pretty Cures Dancing On Stage at "Pretty Cure All Stars HeartCatch Live" - GIGAZINE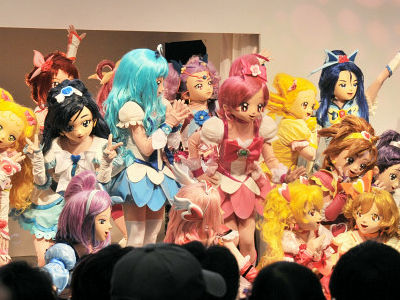 Related Posts:
List of New Anime: Spring 2010 - GIGAZINE

TAF 2009: Booth Babes in Cosplays - STAR BLAZERS, FULLMETAL ALCHEMIST, GURREN LAGANN and many more! - GIGAZINE

TAF 2009: FULLMETAL ALCHEMIST featured in Aniplex booth with gigantic Gate and life-sized statue - GIGAZINE

TAF 2009: GONZO booth with Armour from "The Tower of Druaga" and uniform from "Linebarrels of Iron" - GIGAZINE

TAF 2009: Trailer and enlarged panels of Bishojo Ocean Adventure "Umi Monogatari (Sea Story)" - GIGAZINE

TAF 2009: Moe-personification of Super Robot!? "Toei Robot Girls" launched - GIGAZINE

TAF 2009: The Japanese fantasy masterpiece "Guin Saga" starts airing this April - GIGAZINE

TAF 2009: Stills from "Case Closed: The Raven Chaser" and Chronography of Detective Conan Movies - GIGAZINE

TAF 2009: Osamu Tezuka's "Kimba the White Lion" to be renewed in summer 2009 - GIGAZINE