Trailers of the upcoming "Honeybee Hutch" Remake at TAF2010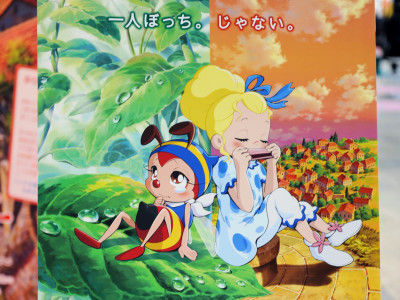 Honeybee Hutch is adapted to a new anime film by Tatsunoko Production, who did the original TV series
The Adventures of Hutch the Honeybee(1970), sequel New Honeybee Hutch(1974) and remake Konchu Monogatari: Minashigo Hutch.

The new movie is titled Konchu Monogatari Mitsubachi Hutch -Yuki no Melody(lit. Insect Story Honeybee Hutch: Melody of Courage), to premiere on July 31, 2010. Trailers were shown at TAF2010.

Videos and pics after the cut!
YouTube - Honeybee Hutch: The Movie -PV1


YouTube - Honeybee Hutch: The Movie PV2


Honeybee Hutch was featured at Shochiku's booth.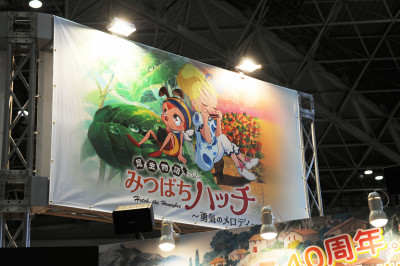 2010 is the 40th anniversary year of Honeybee Hutch. The 1989 series was titled "Minashigo Hutch" which means "Orphan Hutch", but "Minashigo" was changed to "Mitsubachi"(Honeybee) in the new movie.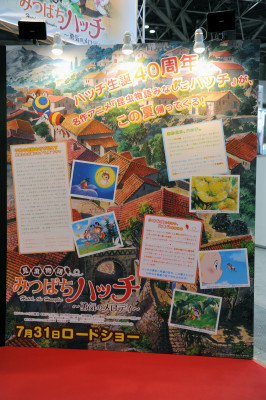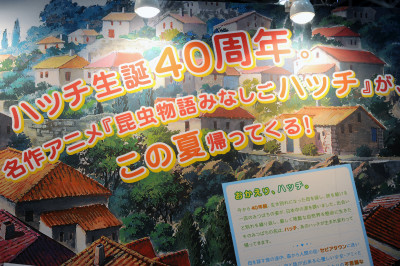 Hutch had to bear hardships such as being orphaned, bullied, and befriending other insects only to see them die.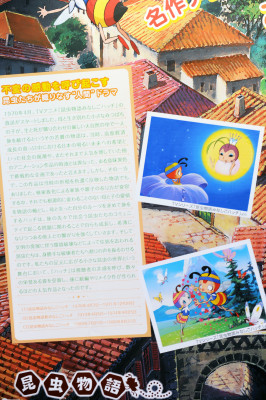 In the new movie, Hutch is still searching his mother. At a town called Sepiatown he befriends Amy, a kindhearted human girl who can talk with insects.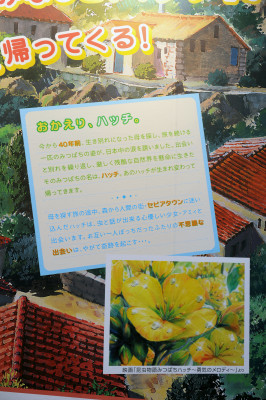 Many other insects will appear in the movie. Some look friendly, others not.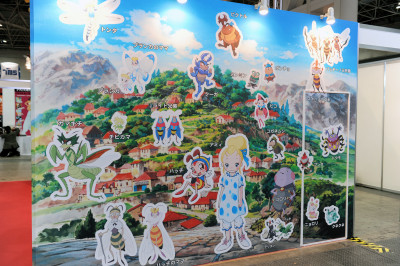 The new Hutch looks kind of mischievous.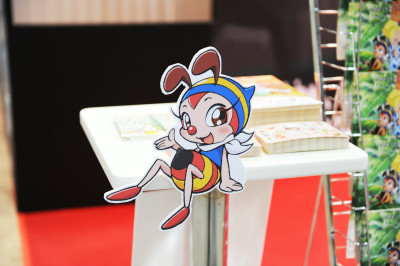 Poster.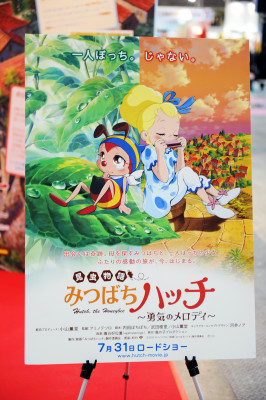 Directed by Tetsuro Amino of Broken Blade. To hit the theatres on July 31, 2010.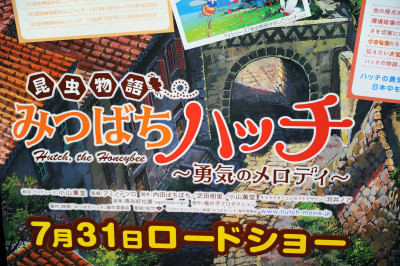 Related Posts:
Tokyo International Anime Fair 2010: Table of Contents - GIGAZINE