"Mobile Suit Gundam 00: Awakening of the Trailblazer" featured in TAF2010, with 1/10 scale 00 Gundam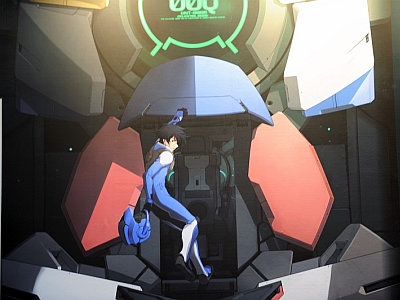 (This article was originally posted in Japanese at 11:37 Mar. 25, 2010)

The new Gundam movie Gekijoban Kidosenshi Gundam 00 -A wakening of the Trailblazer-(Mobile Suit Gundam 00: Awakening of the Trailblazer) is to hit the theatres in September, 2010.

A special limited advance ticket bundled with previously unreleased poster is to be sold on the public days of TAF2010 (Mar. 27-28) at the film's distributor Shochiku's booth, and some stills of from the movie were on display. There was also a 1/10 scale model of GN-0000 00 Gundam at anime studio Sunrise's booth.

Read on for details and pics.
(Japanese)Mobile Suit Gundam 00 Official Website

Shochiku's booth.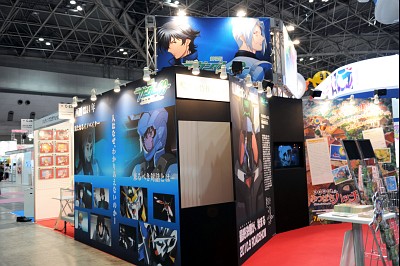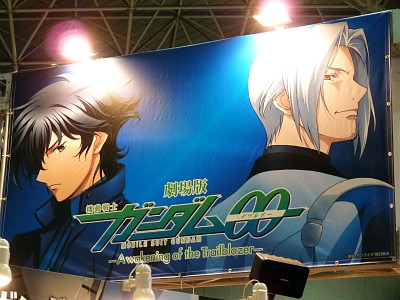 Illustration for the poster. Setsuna F. Seiei climbing in (or coming out of?) the cockpit. The poster bundled with ticket will be about 50×70cm (20×28 in).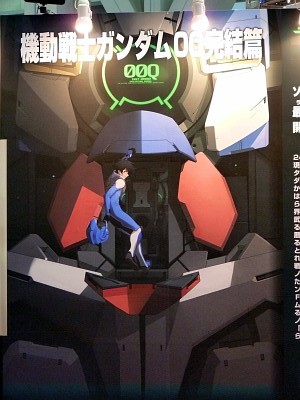 Stills from the movie. The story will be set in 2314 AD.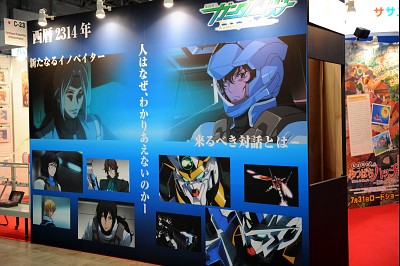 New antagonist Descartes Shaman.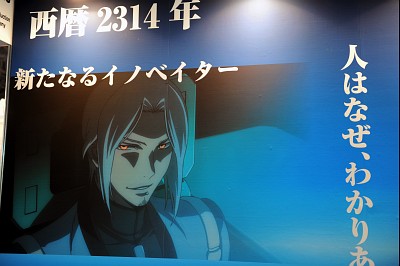 Gundam Meister Setsuna F. Seiei, the protagonist.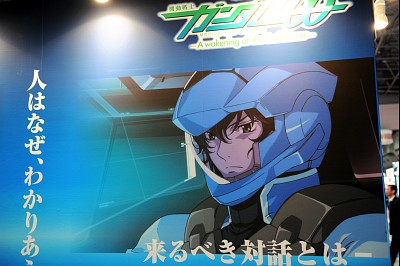 Tieria Erde, Lockon Stratos, Allelujah Haptism and Graham Aker.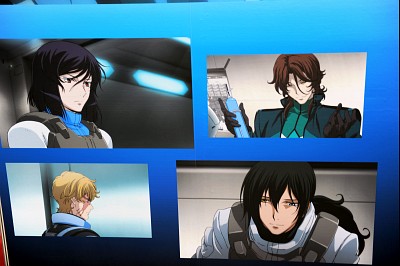 New mobile suits


The main staff and cast members will be the same as the TV series. New character Descartes Shaman will be voiced by Ryo Katsuji.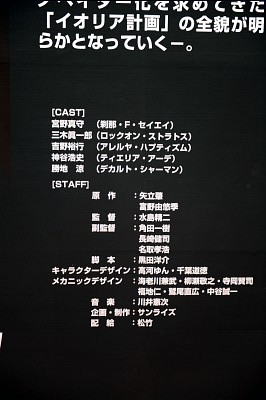 "The Final Battle Begins!" To be released in September, 2010.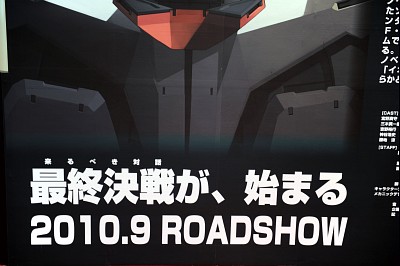 A huge Gundam model was on display at Sunrise's booth.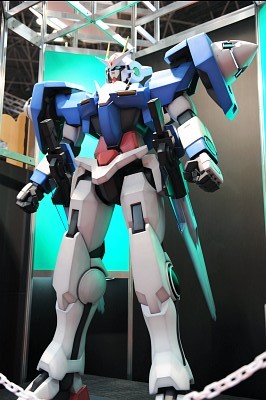 1/10 scale GN-0000 00 Gundam, 6ft. tall.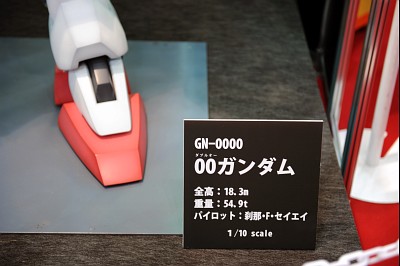 This is the mobile suit piloted by Setsuna in the TV series.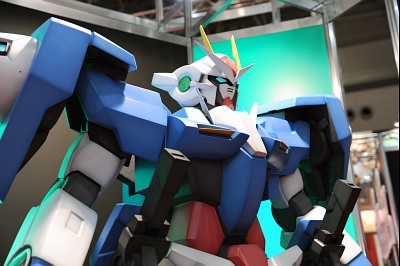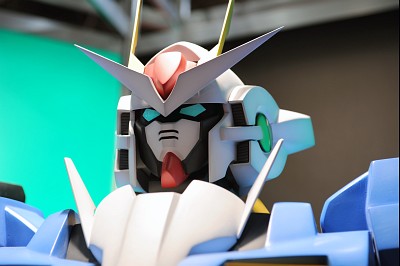 The poster design and some stills were also shown at Sunrise's booth, but they were smaller and suspended from above so you should also visit Shochiku's booth for a better look.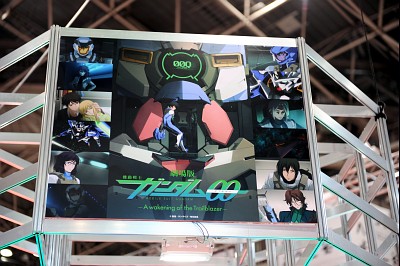 Flyer of the movie.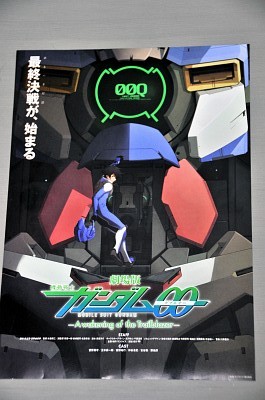 Flip side. You can see the whole body of GNT-0000 00 Qan[T], successor unit to the GN-0000 00 Gundam, in bottom right.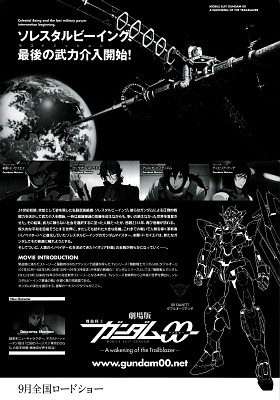 Related Posts:
"Mobile Suit Gundam 00: Awakening of the Trailblazer" to Hit the Theatres in September 2010 - GIGAZINE

The movie "Mobile Suit Gundam 00" to be released on 2010, revealed just after the last airing. - GIGAZINE

2nd Episode "The Red Comet" of OVA "Gundam Unicorn" to come out in Autumn 2010 - GIGAZINE

Kill Bill actress Chiaki Kuriyama sings for "Gundam Unicorn" - GIGAZINE